Take Control of Your Health
Worried about how your lifestyle is affecting your health? Perhaps your penchant for poached eggs is causing high cholesterol. Or alcohol consumption is resulting in chronic fatigue…
Don't wait until you start feeling ill before you start thinking about your health. Prevent problems before they occur with a simple DNA test.
You might feel like a hypochondriac (we certainly did) but you're not alone. The global market for such tests could be worth more than $10bn by 2022.
To help you choose the right one for you, here's a quick round up…
Thriva
What: A finger-prick blood test that can be taken in the privacy of your own home. Send your sample off to the lab and receive a personalised health report created by a GP. Test liver function, vitamin D, cholesterol and iron levels. Great for those who are looking for an excuse to tame a hedonistic lifestyle!
Price: Baseline box £49 per test. One test every 3 months. Free delivery.
Time: 72 hours
Buy: DOSE readers receive 50% off the first baseline box with the code DOSE. Purchase here.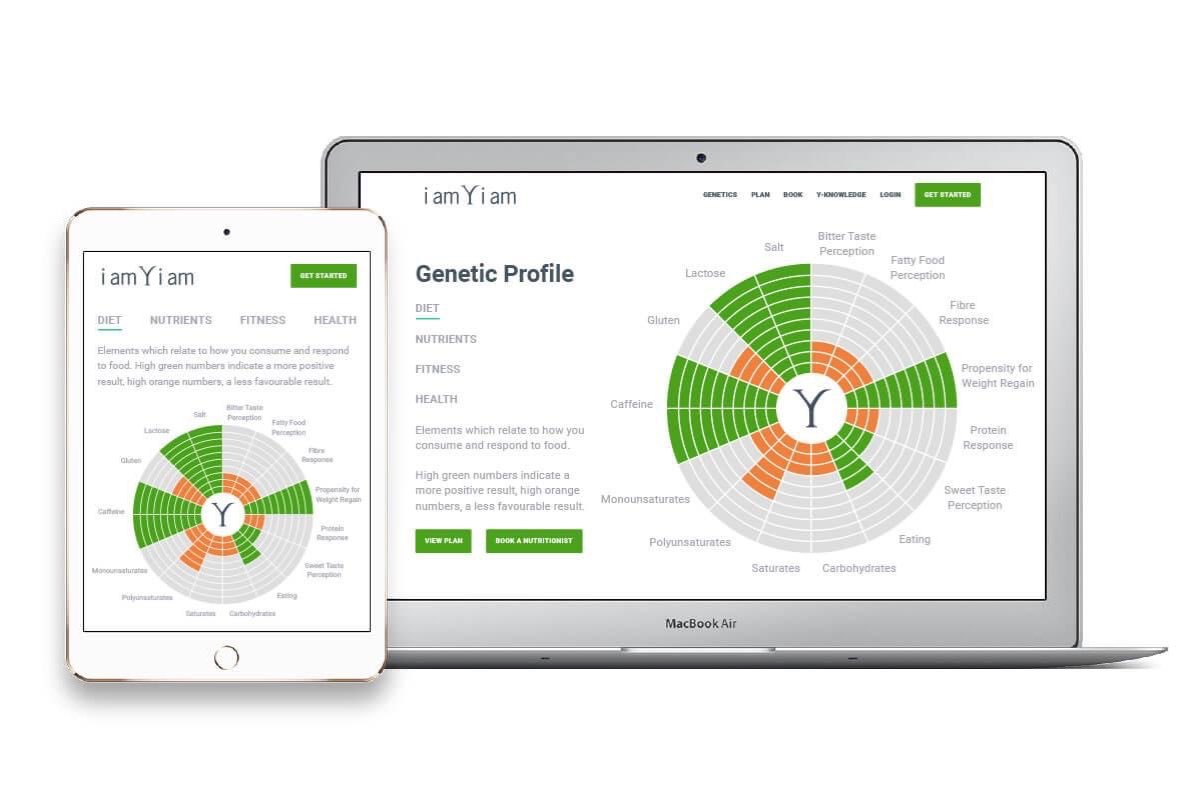 iamYiam
What: A quick and easy saliva test. Discover health traits and set health goals online whether it's stress relief or weight loss. Receive an activity and nutritional plan and gain access to a pool of certified practitioners. Find out if you are low in B12, or predisposed to caffeine, dairy or gluten intolerance. Good for those who want to make changes to their diet.
Price: £387.00. Free delivery.
Time: 5 days
Buy: DOSE readers receive 30% off when they enter the code Dose_iamYiam30. Purchase here.
Pure Genetic Lifestyle
What: A saliva test that provides genetic insights into breast and prostate health, and risks of developing diseases like Diabetes, Alzheimer's and Osteoporosis. If you are already suffering from a condition – this test will help you to find the optimal therapy. Good for those looking to take responsibility for disease prevention.
Price: From €1,395.00 
Time:  4 – 5 weeks
Buy: Purchase here.
23andMe
What: With a simple at-home saliva test, find out how your genetics relate to things like hair loss or your genetic weight. You can also see if your body metabolises caffeine quickly or if you're lactose intolerant. If you're thinking of starting a family, find out if you are a carrier for certain inherited conditions.
Price: $149 (Save £20 if you order before 18 June)
Time: 6 – 8 weeks
Buy: Purchase here
FitnessGenes
What: A saliva test reveals your DNA and runs a report to help you build muscle, burn fat and lead a healthier, longer life. View your results and personalised nutrition and training plans and get started with a genetically optimised diet and exercise plan. Good for those looking to set realistic health and fitness goals.
Price: €157 (4 week plan)
Time: 2 – 3 weeks
Buy: Purchase here
DNAFit
What: Want to get fitter, faster and stronger? With a simple saliva test, find out your recovery nutrition needs, aerobic (VO2 Max) potential and power endurance response. You can even benchmark yourself against a selection of olympic athletes and see how your genetics stack up. A great one for fitness junkies looking to take their training to the next level.
Price: Fitness test from £199
Time: 10 days
Buy: Purchase here