With a major heatwave expected for the bank holiday weekend, it's safe to say Summer is officially here. If the thought of exposing your skin for the first time in months has left you feeling a tiny bit sick, you know what to do…
From HIIT on a roof terrace, Yoga in a sky garden, SUP in a canal to Boxing at a neon rave, here's some inspiration to get you moving for the month of June, along with some ideas for balancing out in-between.
Summer is to be celebrated after all and 'World Gin Day' just so happens to fall on the 10th. How awfully convenient…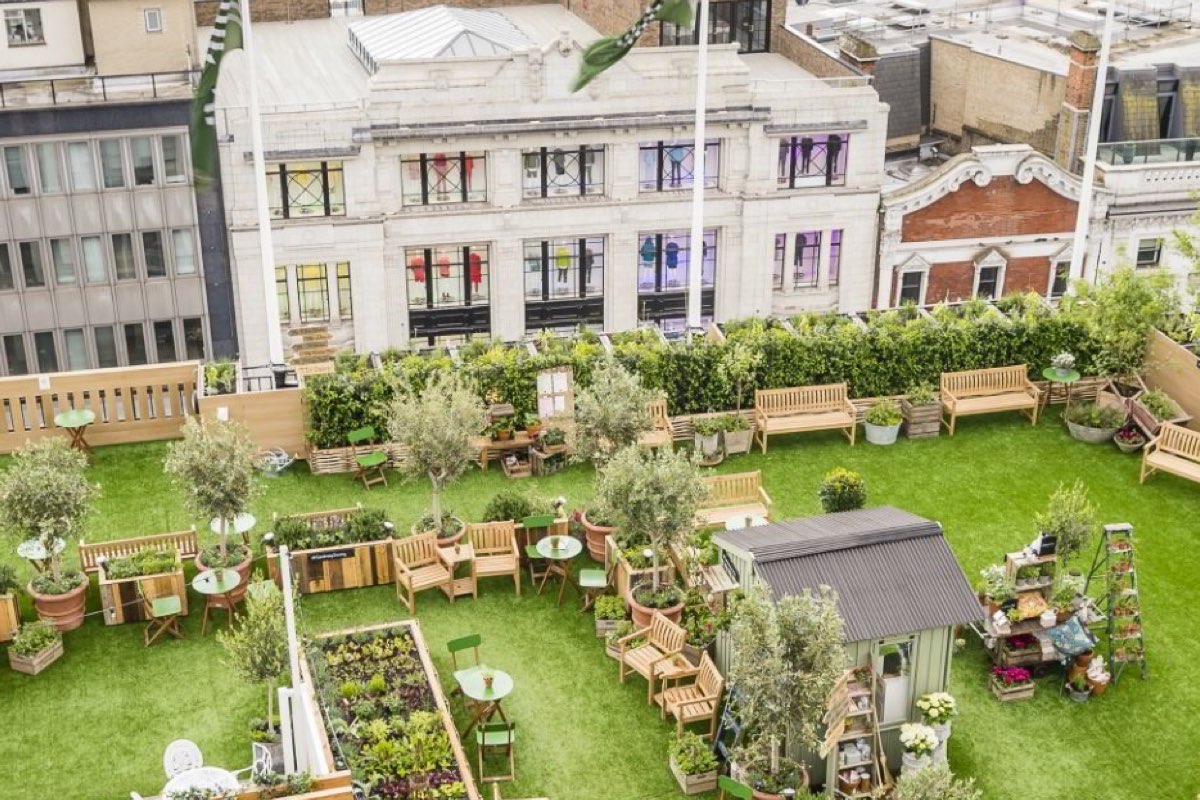 'Wake Up London' at John Lewis
What: John Lewis as teamed up with fitness specialists HEX to launch a high-intensity boxing circuit class: 'Wake Up London' at The Gardening Society. The pop-up quintessential British garden above John Lewis' flagship Oxford Street shop. Designed specifically for London professionals, the 45 minute classes are structured around Tabata style training.
When: Tuesdays and Thursdays, 7.30am – 8.15am
Price: £15.00 or £100 for a pack of 10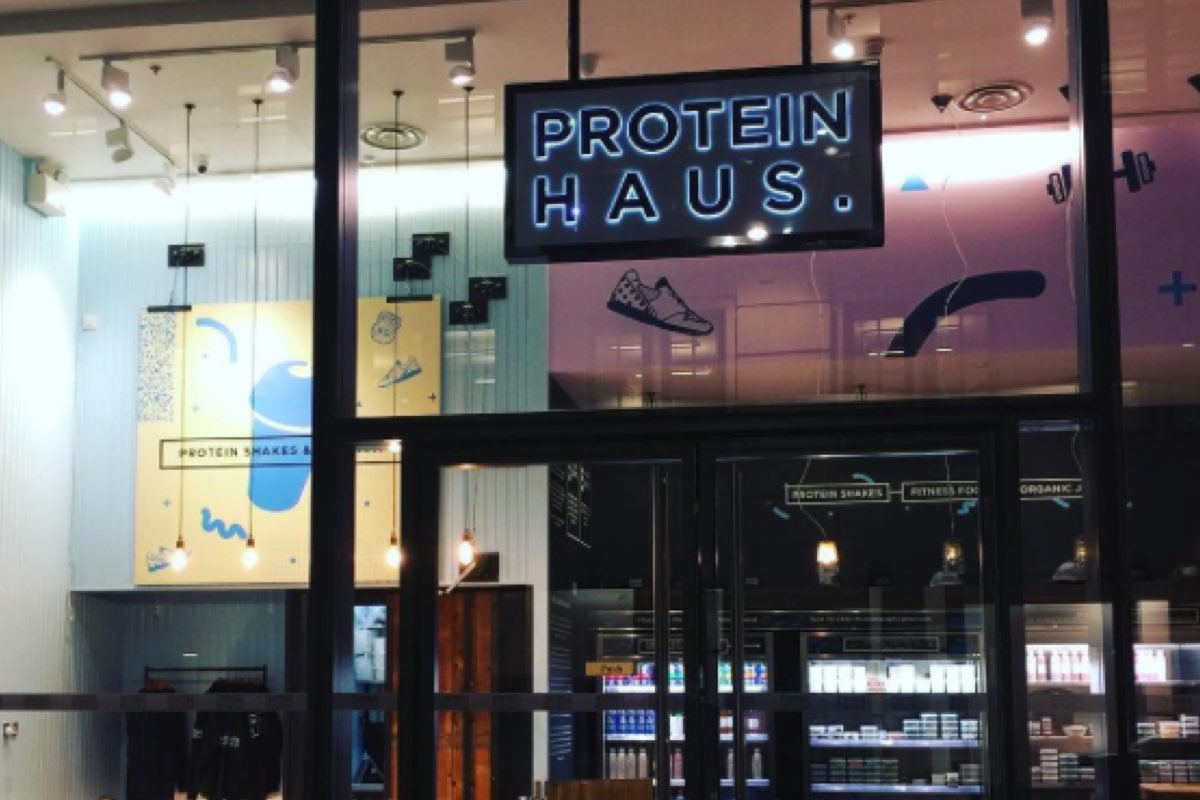 'BSY: Burn Strength Yoga' at Protein Haus
What: When you are too B'SY to get all your separate workouts done, join Alice Rickard and Kirsty Raynor for a Thursday night power hour with BSY (Burn, Strength and Yoga). Expect 20 mins of outdoor running drills for the ultimate burn. 20 mins of strength for definition and 20 mins of yoga to stretch and lengthen. Ticket price includes half price protein shakes from Protein Haus.
When: Thursdays (from 1st June) 6:30pm – 7:30pm
Where: Protein Haus in St Paul's
Price: £10.00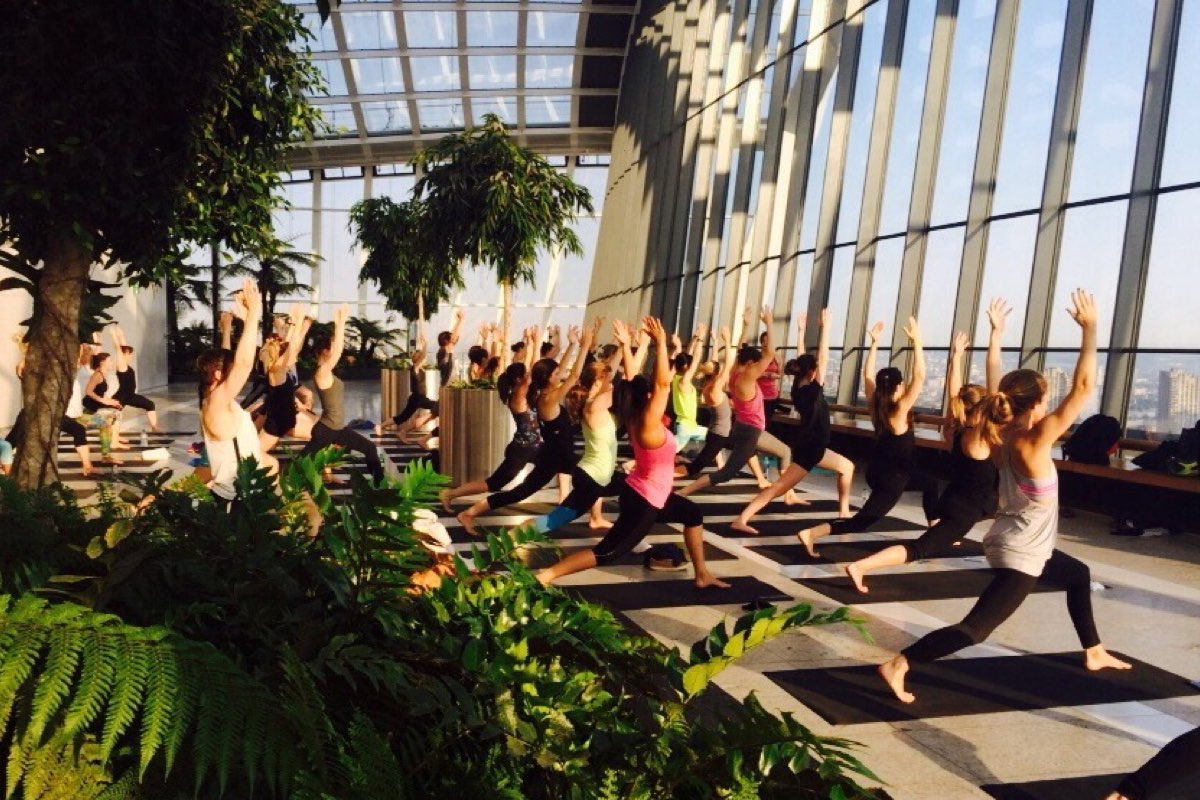 'Sunrise Yoga' at Sky Garden
What: A dynamic, vinyasa flow style class set among Sky Garden's luscious tropical greenery with a backdrop of incredible city views. After class why not enjoy a delicious buffet breakfast in the Sky Pod Bar on level 35. Choose from two ticket options – yoga and breakfast package or standalone class ticket. Classes are suitable for all levels and abilities.
When: Multi dates in June, 6:30am – 7:30pm
Price: £20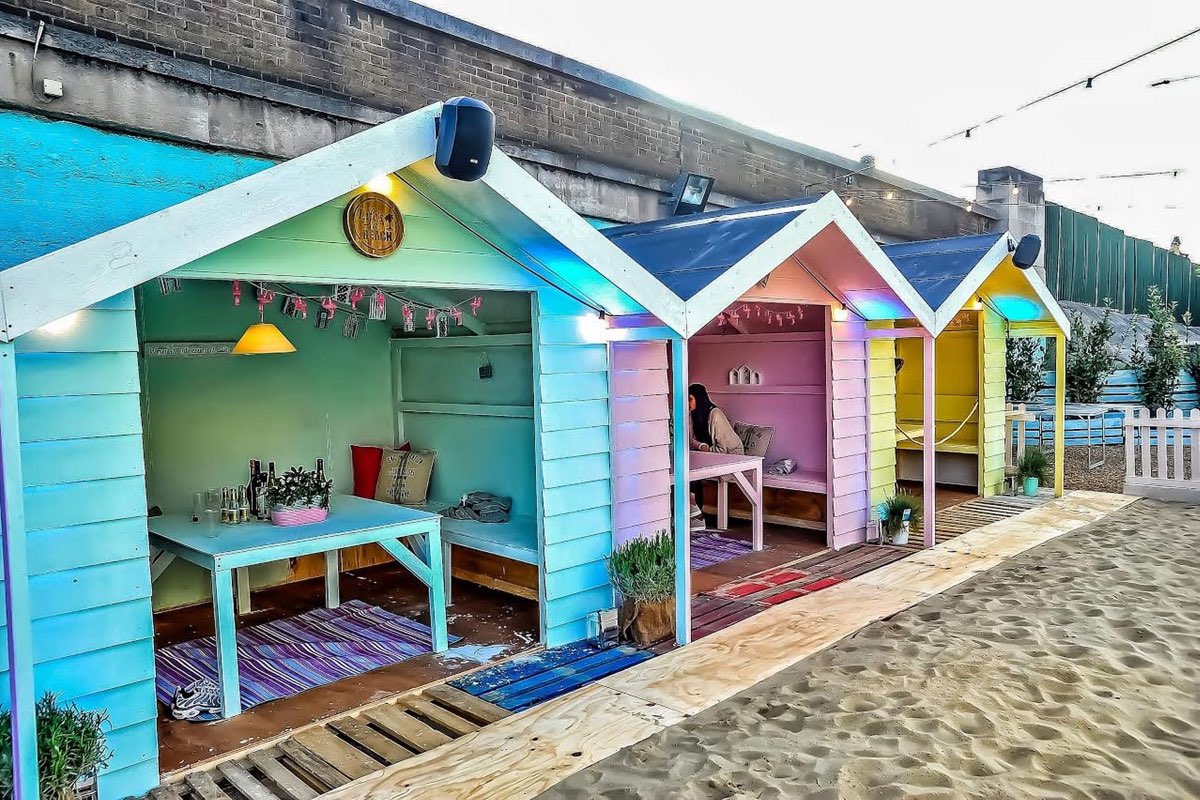 'Neverland' in Fulham
What: A thames-side beach spot with a unique BYOB and feasting concept. Simply bring along spirits (alcoholic, or non-alcoholic) and the mixologists will create a bespoke cocktail/mocktail. The beach huts and day beds take bookings for groups of 6 or more and include entry to the site. 'Beach Butlers' can be booked for groups of any size.
When: Multi dates in June (Wednesday – Friday: 6pm – 11pm. Saturday: 12pm – 11pm. Sunday and Bank Holidays: 12pm – 9pm)
Price: From £10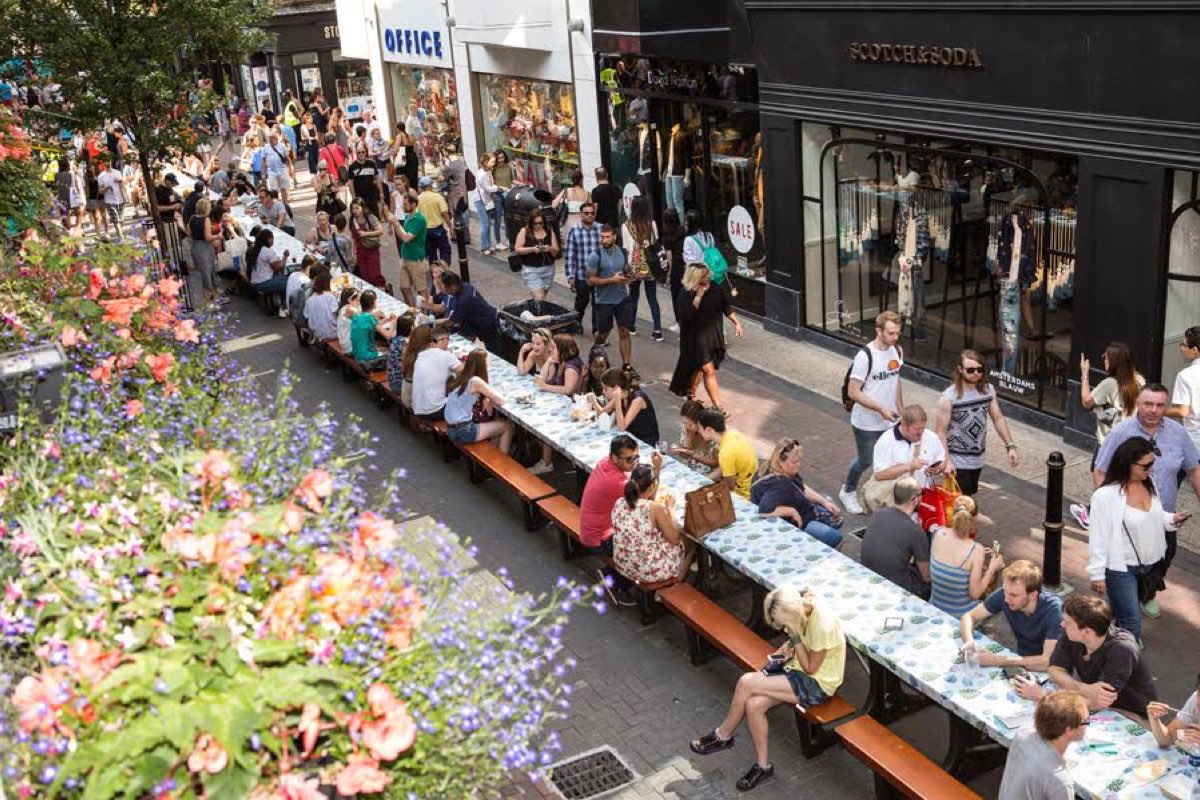 'Carnaby Street Eat' – Carnaby
What: Carnaby's top restaurants, bars and cafés will be bringing their signature dishes onto the street with over 30 global cuisines on offer. Customers can enjoy their food on picnic benches lining Carnaby Street, alongside free entertainment, music and a chill out area in the Newburgh Quarter. Stalls will include Jinjuu, Cahoots, Le Bab, Pizza Pilgrims and the soon to open Darjeeling Express with exciting new chef Asma Khan.
When: Saturday 3rd June (12.00pm – 6.00pm)
Price: Free-entry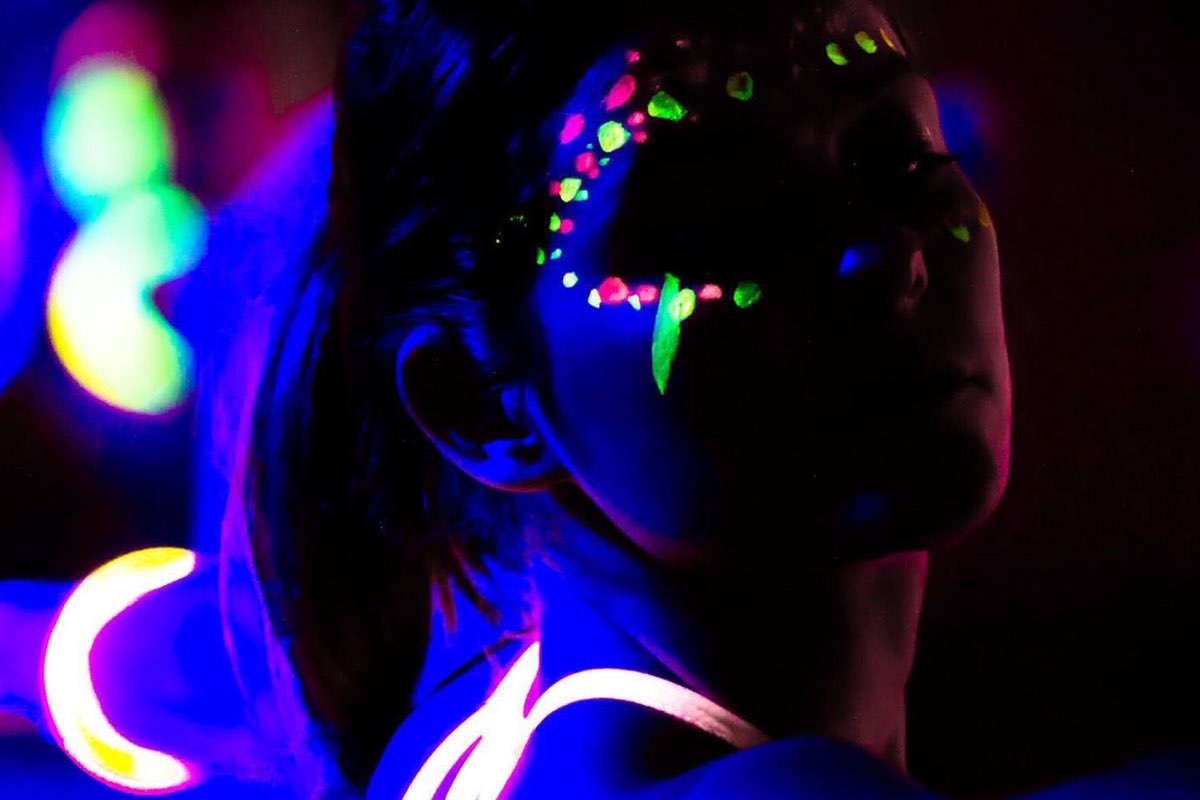 'Black Light Boxing with The Wellscene' in Maida Vale
What: As part of 'You're In Rude Health Week', Rude Health are collaborating with The Boxx Method, and The Wellscene for a boxing class like no other. Boxing, in the black light, splashed in neon, under UV light, in a secret converted chapel, in Maida Vale. You won't know you're exercising, just boxing n' detoxing. Feel ultra-sonic, in the ultra-violet.
When: Friday 9th June, 7:00 – 8:30pm
Price: £28.80
'Blossom City Workouts with Lululemon' at South Place Hotel
What: Enter the hotel's tropical oasis, the Secret Garden and feel the flower power with an hour long HIIT session. Refuel with a cold pressed juice from PRESS London. Tickets include the workout, PRESS juice, access to the hotel's changing facilities and a goody bag. The full ticket price is directly contributed to the Lady Garden charity.
When: June 10th, 17th, 24th, 10:00am – 11:00am
Price: £15.00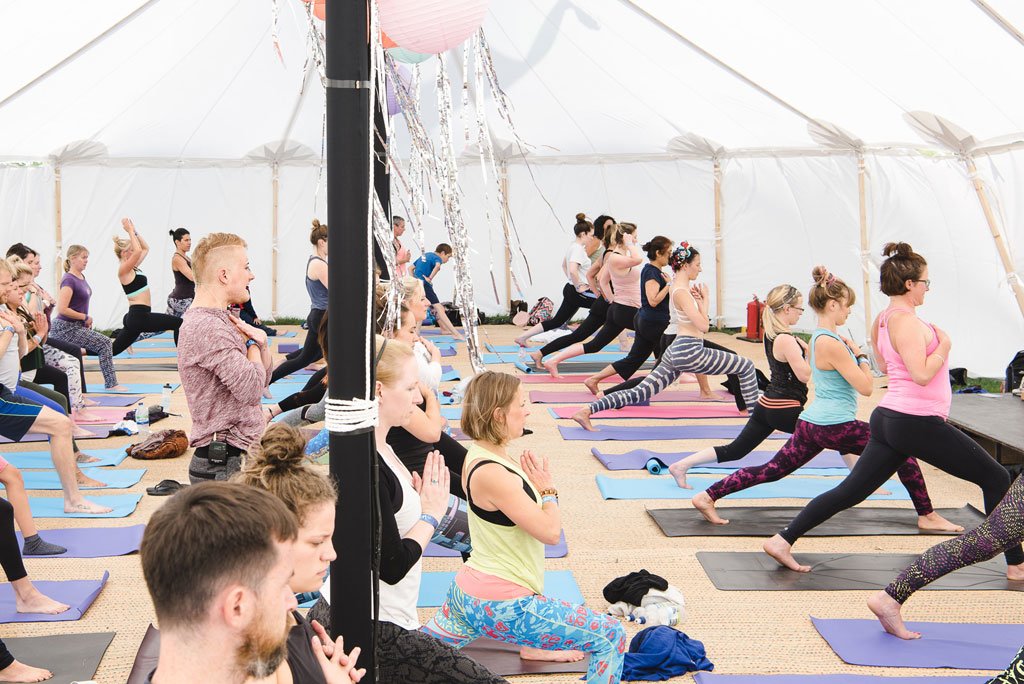 'Yoga, Gong Bath & Cocktails with Soul Circus' at Rude Health Cafe
What: As part of 'You're In Rude Health Week', Rude Health have partnered with yoga gurus, Soul Circus Festival, for a meditative marathon. We're talking a gong bath meditation, chakra flow yoga in a wonderful tipi followed by healthy cocktails and canapés at the Rude Health Cafe after. Zen-ness like you've never experienced before.
When: Saturday 10th June 2017, 5:30pm – 10:00pm
Price: £42.00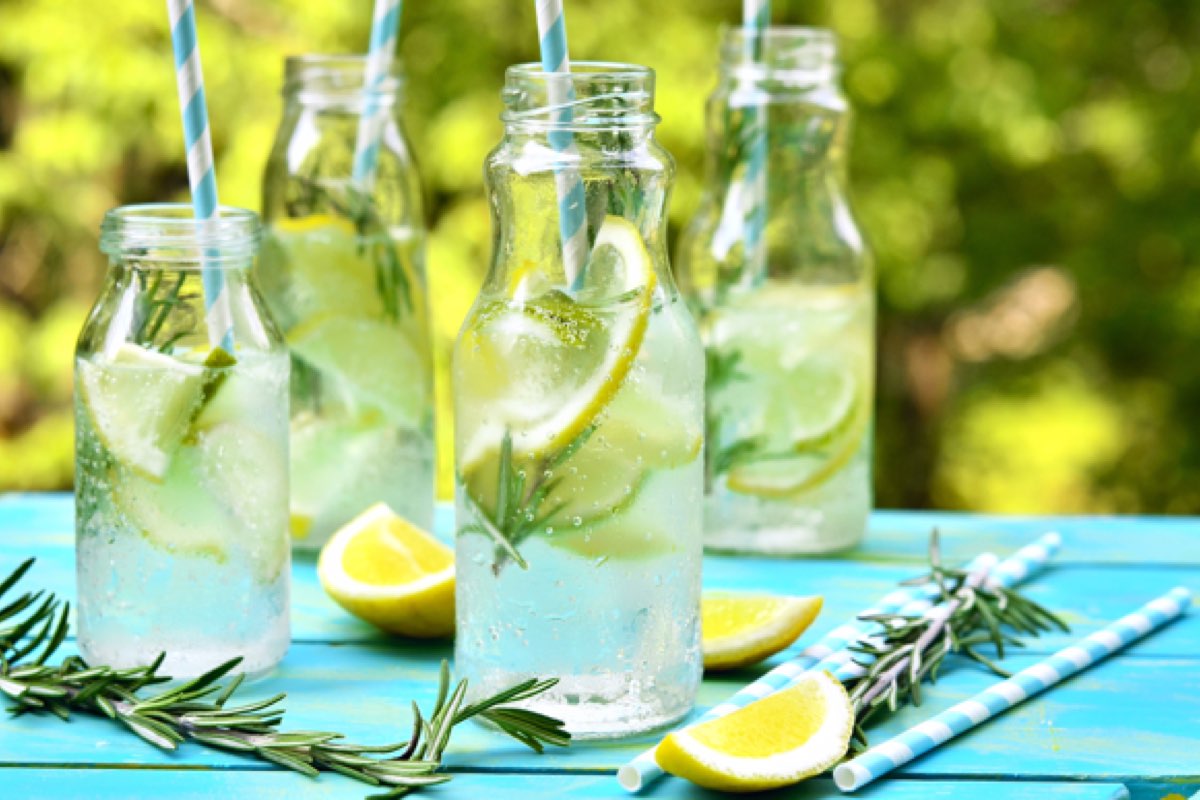 'World Gin Day' at Merchant Square, Paddington 
What: To celebrate World Gin Day, Merchant Square and craft food and drink venue, Lockhouse, are launching a new pop-up bar on London's 'Floating Pocket Park' on the Grand Union Canal. The floating Botanical Bar will serve an eclectic and imaginative range of gins and gin cocktails. The bar will also serve a range of refreshing mocktails, Perrier-Jouet Champagne by the glass, an array of premium soft drinks and fresh Cornish ice cream!
When: June 10th – August 19th / Thursday & Friday / 12pm – 9pm
Price: Free entry (Cocktails from £10)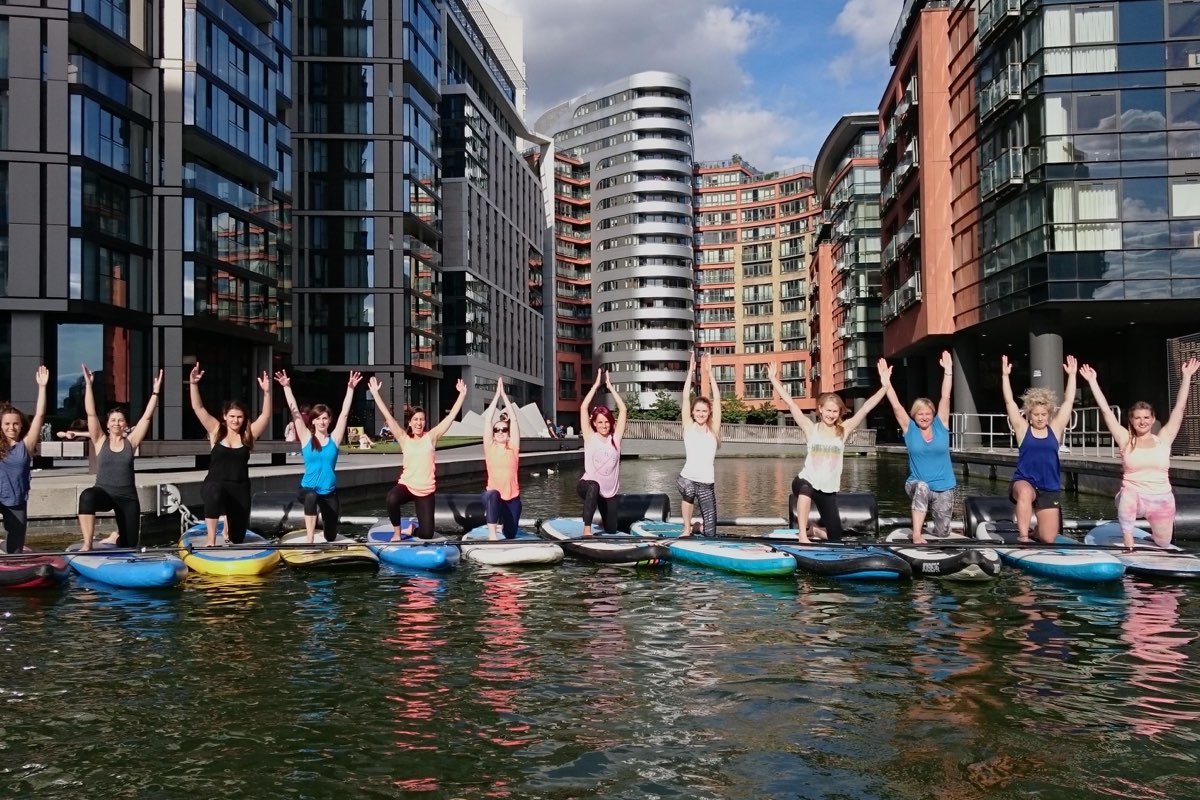 'Floating Fitness' at Merchant Square, Paddington 
What: Try a yoga, pilates, meditation or paddle boarding class at Floating Pocket Park on the Grand Union Canal. In conjunction with Virgin Active Health Club, activities are free to join and equipment is provided so all you need to bring is your workout gear. Classes are suitable for people of all levels and abilities.
When: Monday 12th – Sunday 18th June, 1.00 – 2.00pm
Price: Free