Wellness has become a £500bn-plus global industry and is set to grow to £632bn by 2021, according to Euromonitor International. From brain boosting nutrition, eco-keto eating and fat fasting to immersive fitness classes in the home, reiki energy facials and child gyms, here are some of the biggest wellness trends for 2019, according to Healthista and Pullman London St Pancras…
Eco-Keto eating
This year, the ketogenic diet soared in popularity, with regimes such as Whole30 and the Keto Reset Diet encouraging consumers to strictly shun all carbohydrates, grains and sugar in favour of vegetables, animal fat and meat. With keto-focused diets tried, tested and proven to work for weight loss, issues around its lack of eco-friendliness have become a big focus with meat requirements impacting the planet as the livestock industry generates the same amount of greenhouse gases as global transport combined. As a result, a new breed of the eco-conscious are adopting the same high-fat, high protein principles that work for those on a keto diet but without the need for animal produce. August 2018 saw US-based functional medicine practitioner Dr. Will Cole launch a plant-based keto diet book, The Ketotarian, offering a plant-based solution that claims to 'boost energy, crush cravings and calm inflammation'. For those wanting to take wellness one step further, the UK has also seen the launch of the first vegan keto meal delivery programme – Nosh Detox – that takes the hard work out of keto-eating. Later this month will also see the launch of Vegan Keto – the brainchild of US nutritionist Liz MacDowell who is the foodie behind the increasingly popular meatfreeketo.com blog.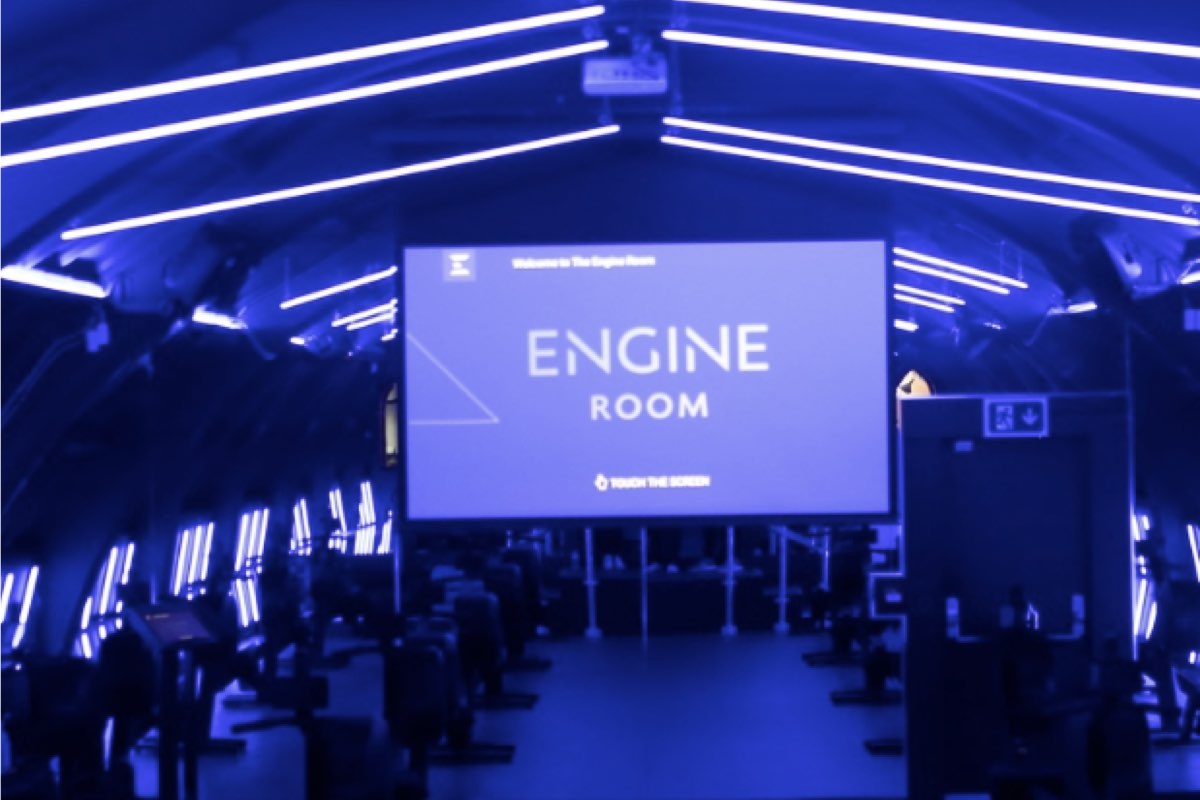 Rowing is the new spinning
Since 2015, Spin Studios have been taking the capital by storm with the soaring popularity of Boom Cycle. Alongside this, there has been a rise in dedicated boxing boutiques such as BXR London, designed by award-winning interior design firm Bergman. 2019 is set to see the rise of rowing, with a wave of dedicated studios such as CITYROW in New York and CREW in Sydney proving more popular than ever outside of the UK. Noticing a gap in the market, personal trainer Chris Heron will launch the first integrated rowing studio in the UK later this year. Designed by Bergman and located in a Grade II listed church in Marylebone, The Engine Room is set to be a talking point for many fitness fanatics.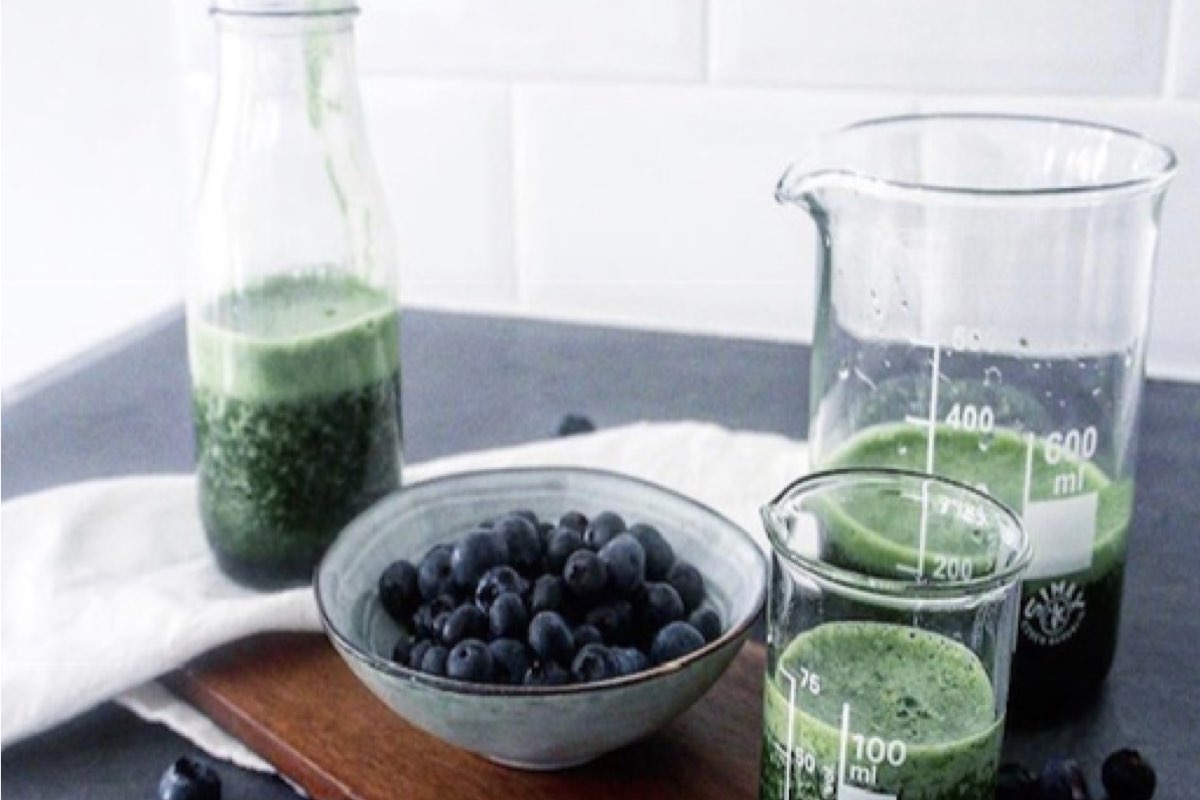 The rise of the mesonutrient
2018 was the year consumers learned to separate their macronutrients from their micronutrients, understanding the difference between proteins, fats and carbohydrates and the importance of vitamins and minerals. In Greek, macro- means big, micro- means small and meso- means inside. Now, according to nutritionist Rick Hay, consumers not only want to know about the nutrition content of the food they're eating, but about how to ingest more of the active compounds inside those foods to maximise their benefits – otherwise known as mesonutrients. For example, curcumin is the active ingredient in turmeric, with research finding that it is this element that delivers the anti-inflammatory and anti-ageing benefits that the super-spice is famed for. Most studies on turmeric are focused on subjects receiving around 400mg of curcumin, however to extract 400 grams curcumin from a turmeric root, consumers need to take around 100 kilos of it. Likewise, to get the optimum therapeutic curcumin dose from dried turmeric powder, consumers would need to add an addition 10kg to their food. Now companies such as Coyne Healthcare are launching mesonutrients such as high dose Bio-Curcumin which is a form of curcumin that features highly in the research.
Another mesonutrient to look out for is EGCG, short for epigallocatechin gallate, one of a group of plant phenols also known as tannins that are found in green tea. Tannins are known for their powerful and proven antioxidant benefits, with brands such as Fytostar offering a high strength green tea extract which contains 300mg ECGC per capsule. Indeed, look at the research and it features participants receiving 300-1200mg ECGC daily. Other mesonutrients to watch out for include anthocyanins, found in red and purple foods such as cherries, and lycopene in tomatoes – both heavily researched and proven antioxidants. Berberines, found in foods such as golden seal and barberries, represent the evolution of the mesonutrient superfood for 2019, helping to balance blood sugar and with anti-inflammatory effects. Saffronal which, as the names suggests, comes from the saffron spice is another mesonutrient to watch, researched for its antidepressant, appetite suppressing and libido boosting benefits. The rise of the mesonutrient will result in the 2019 consumer looking for ways to function at optimum capacity, using their own awareness of nutrition and supplementation to give new meaning to the idea of plants as medicine.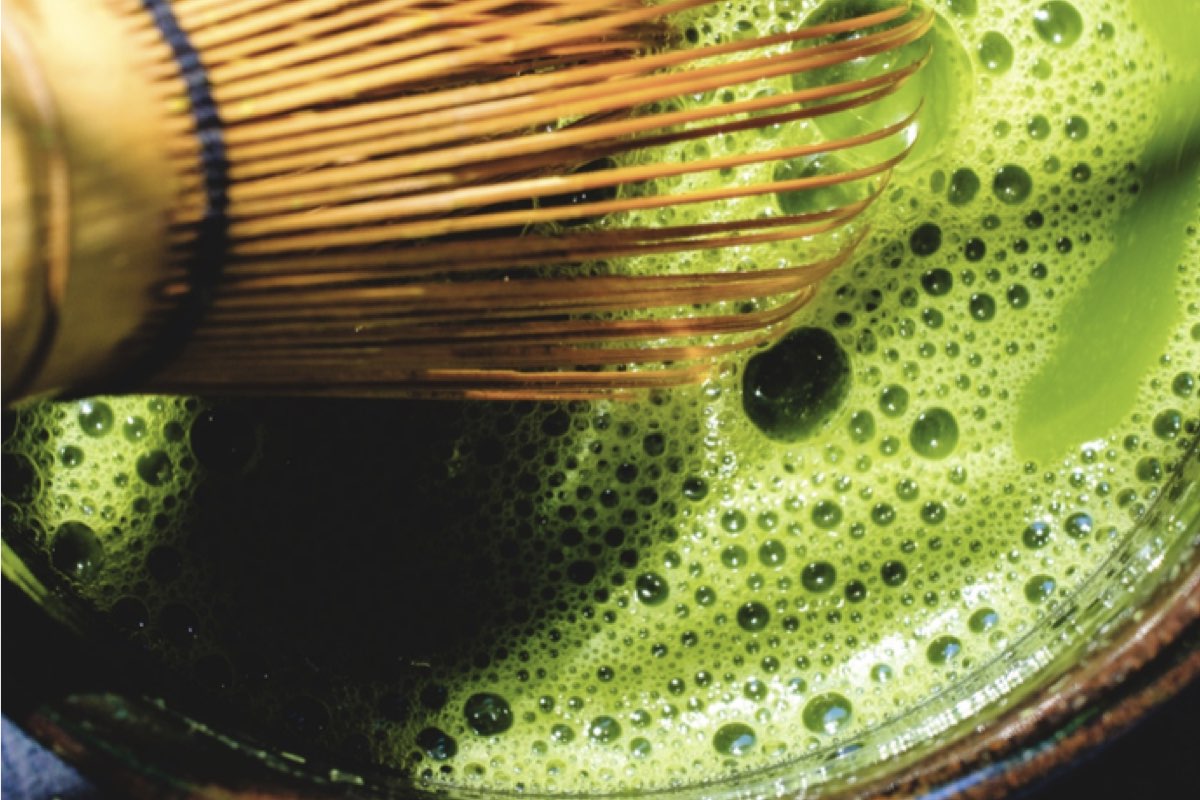 Brain boosting nutrition
2019 is set to herald the arrival of new, all-natural cognitive supplements that remove the stigma – and addictive nature – of mind-altering drugs. This new category of 'natural nootropic' functional drinks and supplements claim to address issues such as brain fog, poor memory, anxiety, lack of focus and even depression. Leading the way is Eudeamon, founded by Surrey psychotherapist Jane Barnfield-Jukes. Eudeamon manufacture and distribute nutraceutical health food supplements that promote psychological and emotional wellbeing. Earlier this month, the brand launched Tranquil Plus – a supplement that is said to make users feel calm and relaxed. It is made up of a high doses of vitamin B6, magnesium, 5HTP, valerian root and the adaptogenic herb rhodiola rosea which supports the body in its response to stress. Form Nutrition is also doing great things in this space, with October 2018 seeing them launch a range with Net-a-Porter in the US. The Boost supplement contains caffeine and L-theanine (a calming amino acid), plus vitamins B6, B12 and CDP-choline, which claim to provide an immediate boost in alertness and cognitive improvement. Other brands to take note of include US-based Tru Brain, which specialises in drinks, bars and capsules that claim to 'supercharge' the brain. Their in-house neuroscientists even used brainwave testing during the product development process to trial the performance of the product.

Brain hacking tech gets stylish
Wearable tech tracks your steps, workouts, sleep and messages, but it isn't always so stylish. Companies such as Garmin now offer the ability to monitor the body's stress response by tracking breathing rate, skin temperature and heart rate variability to alert the user of their stress levels rising. Smart jewellery tech and jewellery that doubles as a tracking device is set to evolve the wearable tech market next year, resulting in items that are not only functional but stylish. Beautiful pieces of jewellery that are stylish in themselves, but also function as stress tracking devices, will have a moment in 2019. The Bellabeat Leaf is one of the first wearable pieces of smart jewellery aimed specifically at women and tracks sleep, stress, steps, calorie burn and the menstrual cycle. The brand's new Chakra design also now contains new healing crystals, combing wellness with Founder Urska Srsen's art and design background. Wearable brand Oura also launched their new Oura Ring at the 2018 Somnex Sleep Show, with the item being described as the 'the world's most advanced wearable tech'. Oura's technology claims to use 51 tracking measurements including body temperature and breathing rate to measure not only consumer activity and sleep scores but also ranks customers on a 'readiness' index. This means that the ring uses markers such as sleep quality, recovery levels, balance between sleep and rest and heart rate to measure how ready the consumer is for their day. 2019 will see even further evolution of the lifestyle technology trend, with Bellabeat set to launch the world's first water bottle that tracks hydration levels.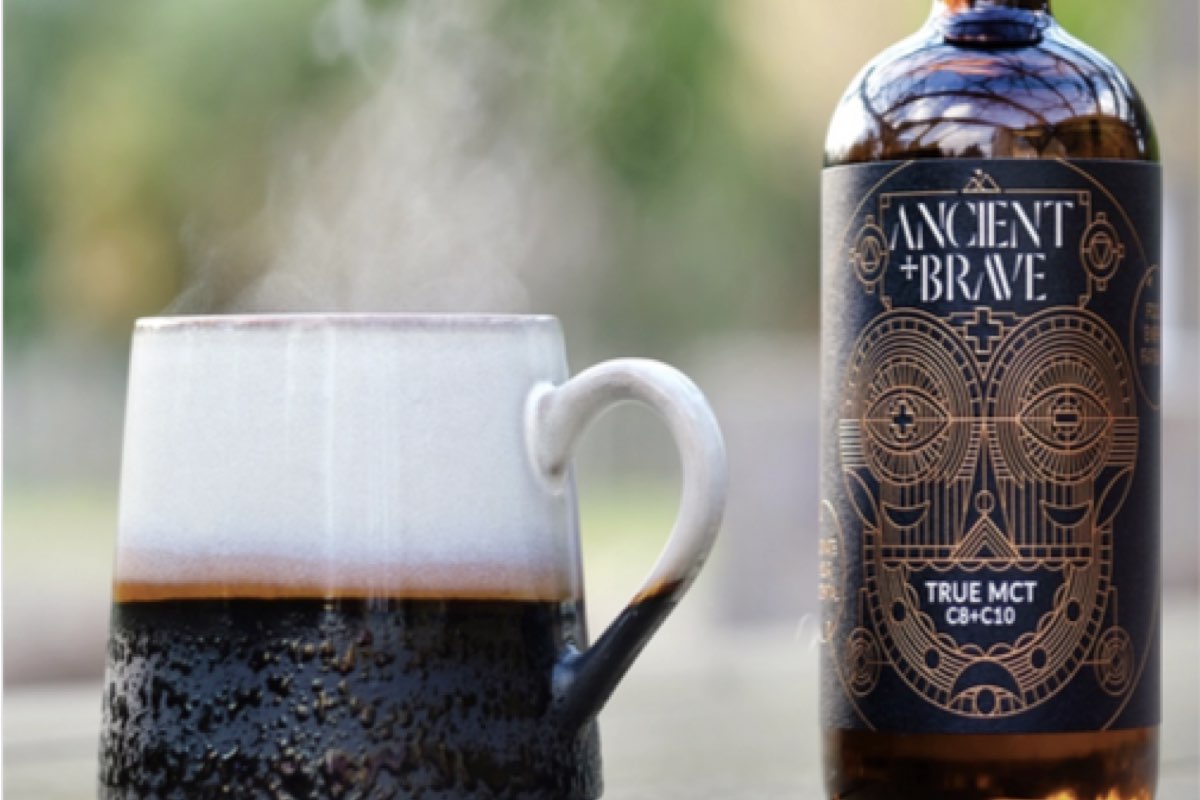 Fat fasting for weight loss
Along with Keto, Intermittent Fasting (IF) was one of the diets of choice for those serious about getting health benefits and keeping their weight down during 2018. The most popular forms of IF include fasting for 16 hours and having an eating window of eight hours, giving devotees between midday and 8pm to consumer their meals in a 16:8 format, while others also prefer 10:14, starting at 10am and stopping at midday. While the management of fat consumption has been instrumental in weight loss diets for some time, the rise of keto diets has emphasised the need for fat. Brands such as Bulletproof promote butter-laden coffee as an essential to improve energy levels, while companies like the new and pioneering Ancient & Brave are offering an option to stop hunger pangs during fasting windows with fats that don't spike blood sugar and taste amazing. Created by former Hollywood stunt double turned naturopath Annelie Whitfield who did stunts for the likes of Cate Blanchett and Nicole Kidman, Ancient & Brave features delicious drinks that contain organic high-powered cacao and coffee blends mixed with other superfoods such as baobab. The drinks are also spiced with cinnamon but do not contain any sweetener or additives – only a little Himalayan sea salt for taste. Consumers can blend a few scoops with organic butter and another element – Ancient & Brave's medium-chain triglyceride oil – proven to help burn fat around the middle. Ridiculously tasty and capable of stopping hunger pangs, Whitfield attributes the success of the drink to the effect of the fats, which are satiating without spiking blood sugar and help consumers in not breaking their fast.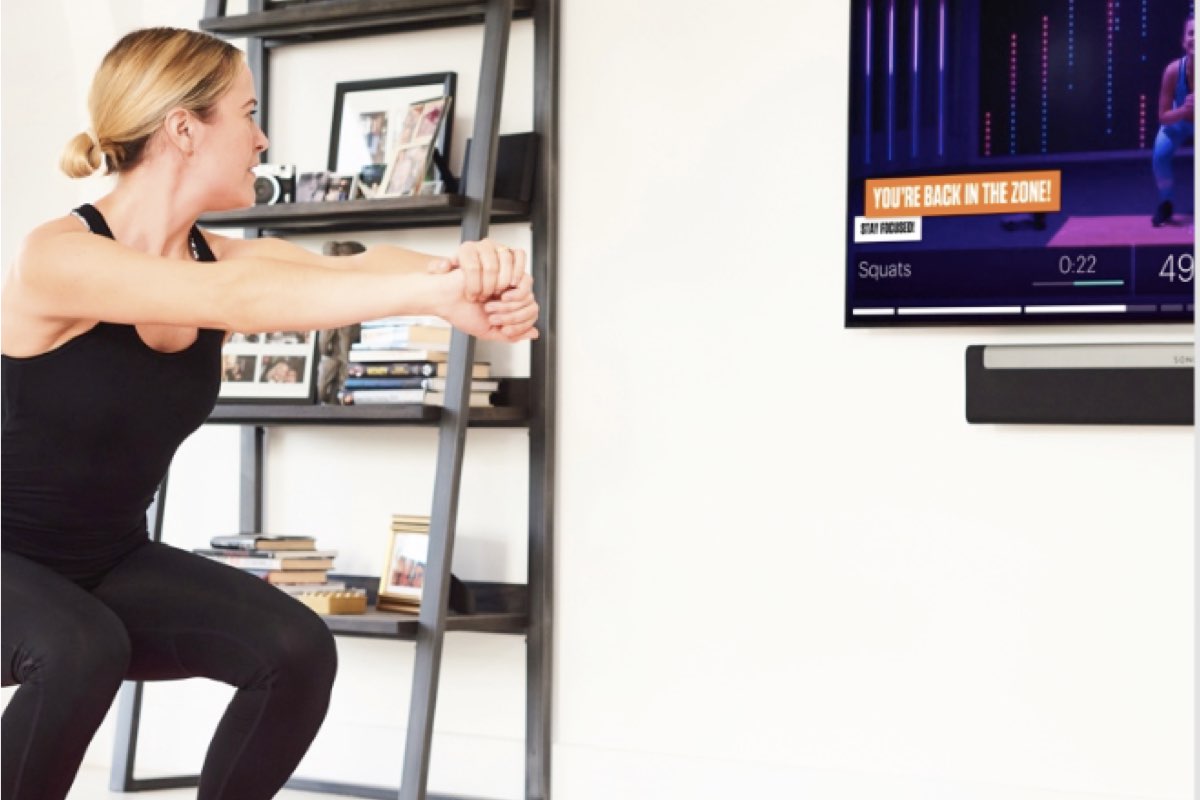 Immersion fitness at home
Peloton has been an innovator in immersion fitness, bringing a boutique gym to the home environment with spin bikes and treadmills that allow users to take part in love classes streamed from their NYC studio, with the brand set to expand their studios to the UK in 2019. Live streamed classes from streaming service FIIT TV now allow users to join a class in real time and features the leading Instagram trainers as teachers. A chest strap comes with the FIIT console, with an in-built heart rate monitor and accelerometer which tracks the consumer's progress during the class, displaying live metrics that are tracked on-screen. Fiit TV goes beyond simply tracking heart rate and calories as it uses age, height, weight and current fitness level to accurately calculate metrics like Fiit Points and reps, using this to recommend the best classes to suit the individual's goals. Each of the three online 'studios' — Cardio, Strength and Rebalance — has its own look and feel, with Fiit Points tallying up as the member undertakes more classes, motivating them to help them rethink their potential. Fiit TV also captures class history, stats and personal bests, as well as recommends weekly training plans so you can track your progress. Other streaming services, like new ClassPass Live, also allow users to see their performance on a leader board against other people's. Furniture is now turning in to a fitness aid too. The Habit Furniture, which calls itself 'multifunction fitness furniture', offers a coffee table that transforms into a workout bench, stool that doubles as a dumbbell and felt X-Ball cover that turns a yoga ball in to a comfy chair.
Spiritual Skin
Google searches for "crystal healing" have shot up by 40 per cent in the last four years, driven by the spirituality trend. The growth of beauty, facials and treatments that focus on energy healing, rituals and crystals are set to make 2019 the year that the consumer's skin gets its own chakra-balancing system. Reiki master, Sushma Sagar of The Calmery in London, is now doing Reiki energy facials at her Harley Street practice, with a huge following from London's wellness warriors and celebrities. Other brands jumping on the trend include energetic healing at the Rosewood Mayakoba in Mexico where the Kuxtal Sensor Garden Journey takes guests through 'four life phases' based on an herb selected for its 'energy recognition' properties. The Miraval Resort also offers a range of energy healing treatments, using reiki, healing prayer and shamanic traditions.
Kid's gyms
As Third Space in London gets ready to launch its own kid's gym in the second quarter of 2019, the trend for dedicated children's workouts and fitness spaces is starting to take hold. The new Fitbit Ace is designed to get kids away from computer screens and out doing activities. Child gyms are already making it big worldwide, with LA launches such as The Little Gym of La Canada Crescenta specialising in active play and movement, while My Gym, another LA start-up, caters for babies and Young Ninjas Martial Arts. In Hong Kong, Generation Goji at Goji studios get children leaping, rolling and running using child-friendly equipment. There are also several new digital apps designed to enhance the wellbeing of children, such as Mindful Powers mindfulness for kids and the Max Mindpower bear created by neurologists, which helps children learn to name their emotions. To help them sleep, the Moshi Twilight Sleep Stories app is a popular choice, as well as the Tick Tock Turtle Clock, which claims to enhance sleep and help build confidence, using a sleep cycle detection technology, so children are woken up in the best part of their sleep cycle and sunrise lights to wake them up naturally.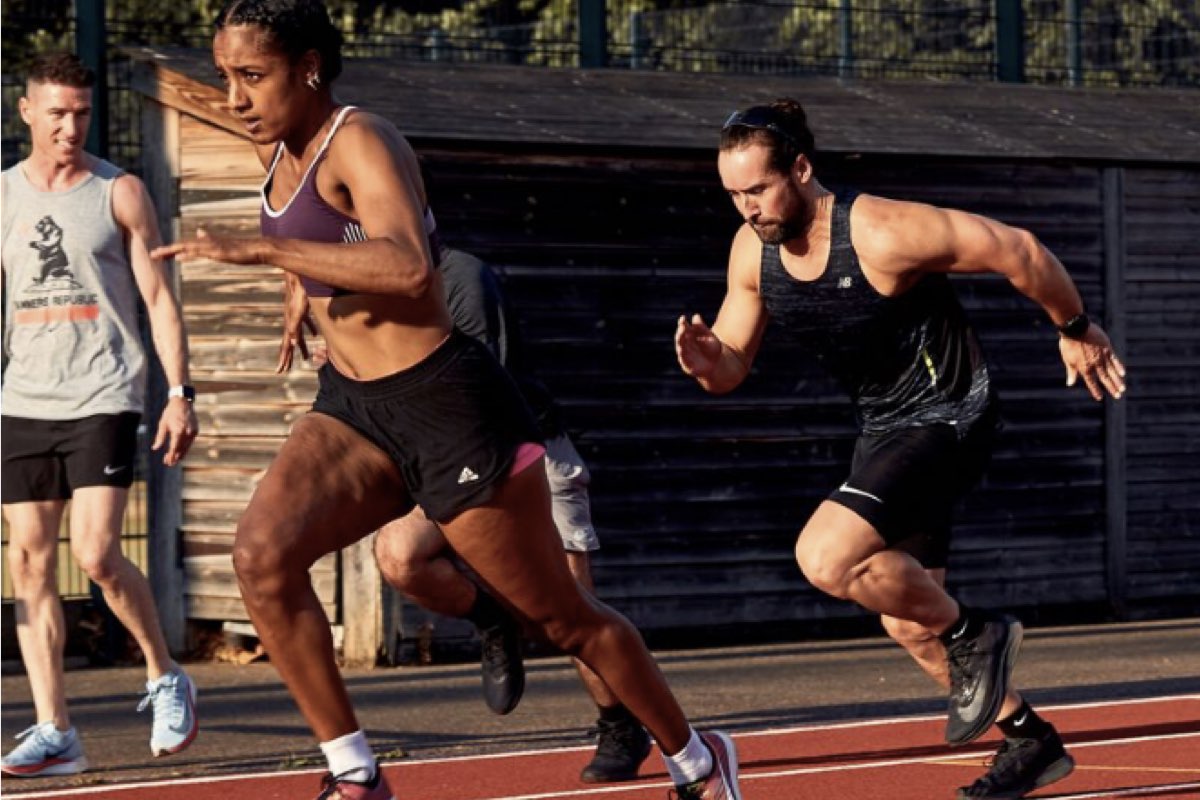 Technical Running
2018 was the year of mindful running, with the launch of the Asics Blackout Track, which featured no technology, no scenery – just running in darkness. 2019 will be the year consumers focus on performance running and the technical nature of their training. Consumers will workout like athletes, and running will be the first sport to really hone in on this trend. At Track Life London, elite trainer Rory Knight and athlete Omar Mansour run trackside every week, coaching runners on speed, agility, technique and everything in order to help them achieve a personal best. Their new Running Club with the Pullman London St Pancras and Pullman Liverpool will be unveiled later this year, providing technical running clubs for guests and consumers.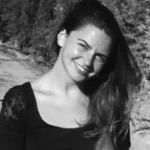 Hettie is the editor and co-founder of DOSE. A keen runner, she's also partial to a blast of high-intensity and hot yoga. A country girl at heart, she divides her time between London and the lush rolling hills of North Devon. When she's not jetting off on her next adventure, Hettie can be found in a candle-lit alcove with a laptop, a spaniel and a full bodied Malbec.