Ready for some R&R? From night-time meditation sessions under the Santorini stars to holistic health havens hidden away in the heart of Provence, we've rounded up the best worldwide wellness retreats of 2022 to help you reset and recharge…
Wylder
When: 1st – 5th October, 10th – 14th October
Where: Can Terra, San Miguel, Ibiza
Best for: Yogis
This four-night escape is hosted at Can Terra, a beautiful villa in the sleepy village of San Miguel, by yogi Charlotte Townend and local Ibizan expert, Pilar Zúñiga.
Immersed within nature, yoga sessions will be situated in the pine forest behind the house, allowing you to reach heightened levels of zen by embracing the healing powers of the natural world.
Partnering up with La Grande Bouffe, the private chefs will prepare two plant-based meals each day, inspired by the fabulous flavours of Ibiza. A Zero Waste cooking workshop will be led by Nerea Hoyos, who will share her knowledge and tips on cooking with vegetables sustainably.
During their stay, guests will also have the opportunity to enjoy sound healing sessions, beauty and body treatments, an open air movie night hosted by Cinema Paradiso Ibiza. and hiking and paddle boarding excursions.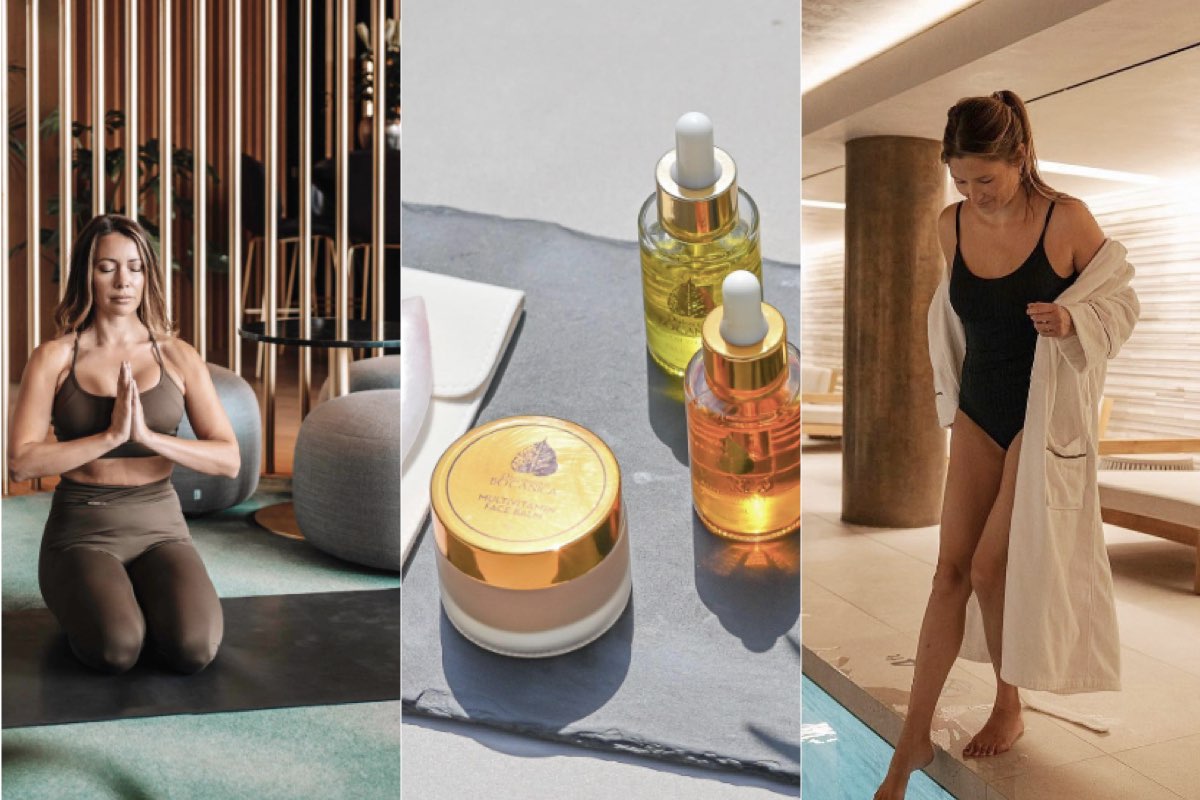 The Westin London City
When: 19th – 22nd August
Where: London
Best for: Wellness weekender
Suitable for both beginners and experiences yogis alike, this unique three-night experience will leave guests feeling refreshed and rejuvenated, in the tranquil environment of the city's hottest new luxury wellness destination. Alongside two daily yoga flows with experts Maiken Fortes and Emily Hayden, the retreat includes an array of wellness workshops including breathwork to guided runs.
The Urban Yoga Retreat package features:
• Daily morning and evening yoga flows with Maiken Fortes and Emily Hayden
• Expert guidance in intimate classes, with no more than 7 participants
• An OTTO CBD massage treatment at the Heavenly Spa by Westin
• An additional wellness activity per day – including breathing classes and meditation workshops
• Three nights' five-star accommodation in a Classic/Signature room
• Daily breakfast, lunch and dinner – including vegan, vegetarian and free-from options
• Unlimited access to the heavenly spa, including a sauna a steam room, ice fountain and sensory shower.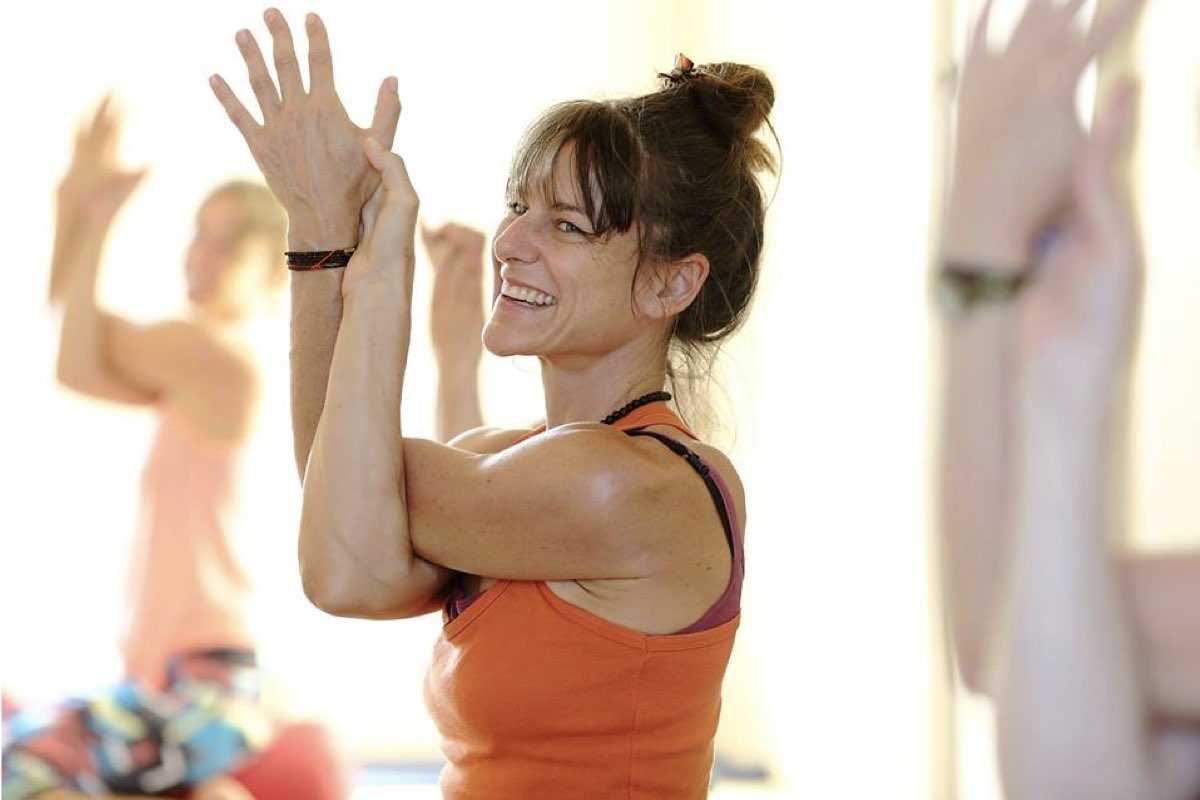 Tashi Dawa Yoga
When: 23rd-29th October
Where: Provence, France
Best for: Unleashing your creativity
Don't miss out on this special collaboration between yoga teacher Tashi Dawa and Tibetan calligrapher Tashi Mannox at a beautiful hamlet in the Luberon, Le Grand Banc. Mornings will begin with hatha yoga and meditation sessions. Post brunch there will be the opportunity to explore the picturesque grounds of this Provencal property and calligraphic exercises. Evenings will close with a buffet style dinner and the pleasure of good company.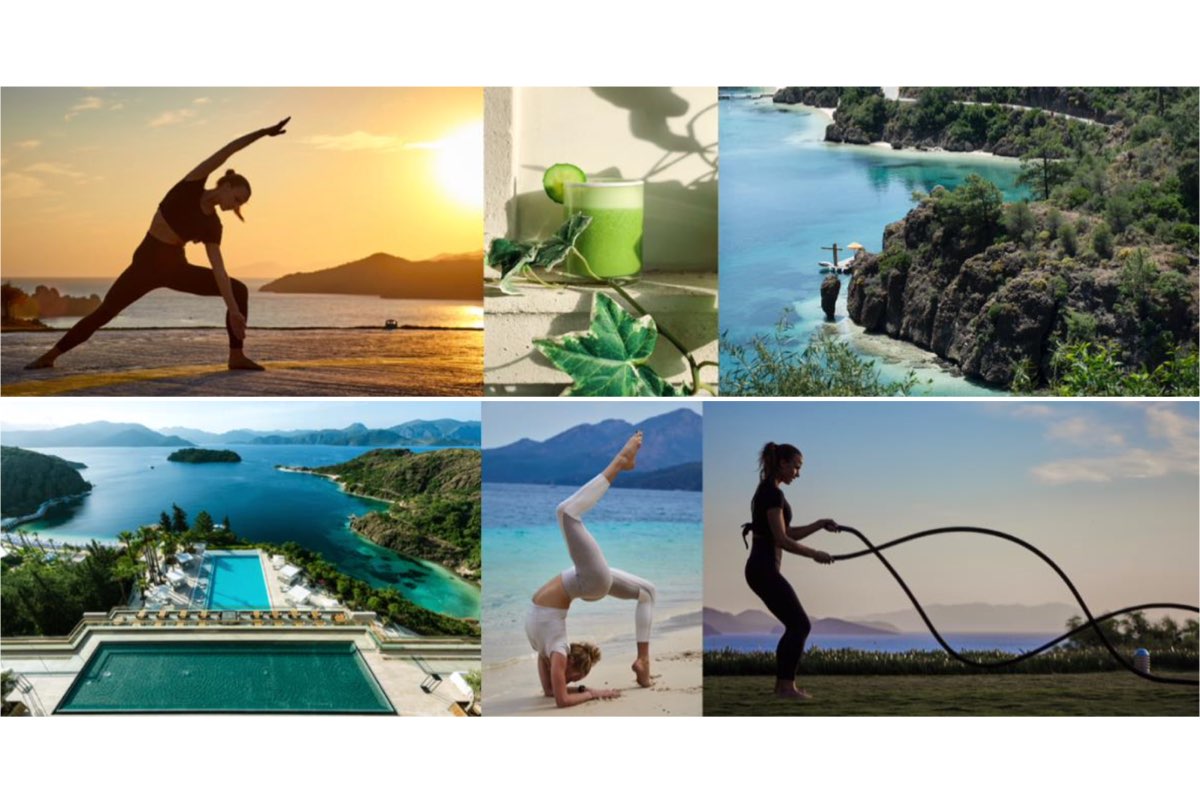 Bodyism and D Maris Bay
When: Running from 9th June- 2nd September
Where: D'Maris Bay, located on the Datça Peninsula of Turkey
Best for: Fitness fanatics
This summer Bodyism is partnering up with beach resort D Maris Bay, located on the Datça Peninsula of Turkey. Push your fitness levels to the limit surrounded by the stunning scenery of pine forests and mountains with the help of the following experts:
– Alfie Howes – former professional swimmer who has swum for Team GB
– Mike Tanner – Bodyism's Head of Learning and Development
– Rebecca Osbourne – yoga and pilates expert
– Lottie Sorrell – functional fitness trainer with a background in skiing, snowboarding and martial arts
For more information visit: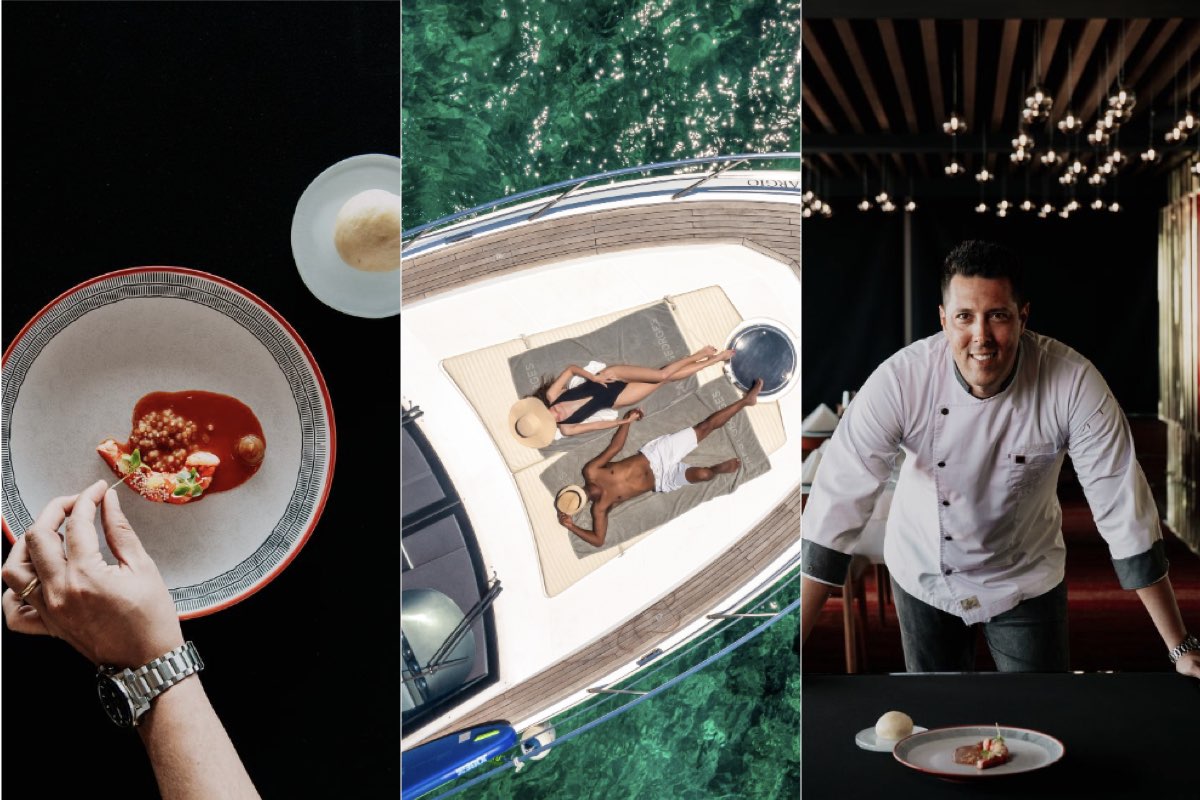 5* Cap St 
Georges, Cyprus
When: July to the end of October
Where: Cyprus
Best for: Luxury foodie types
Having opened in June 2022, Cap St Georges has hit the ground running with some exclusive offerings for their guests. The resort owns a private yacht that can be hired by guests for half or full day charters to explore the local coastline around Paphos and the Akamas National Park surrounding Cap St Georges.
From July to the end of October, Cap St Georges is hosting an epicurean festival named 'Sky 7 Stars', with renowned Michelin-starred chefs attending for a series of culinary events in the fine dining Sky Seven restaurant on the 7th floor, overlooking the Mediterranean.
The guests chefs boast 1-3 stars, and include Rui Silvestre, Pieter Riedijk, Thomas Bühner, Kiko Moya, Erik Van Loo, Henrique Sa Passoa, Jordi Artal and Nicolas Isnard. Showcasing their expertise and signature dishes, the chefs will also take inspiration from the local produce and cuisine of the Mediterranean. A diverse selection of chefs will create a diverse dining experience to satisfy all taste buds.
Prices start from 1500 Euros.

Mystique X OPO
When: Bookings start from 8th of April 2022
Where: Santorini
Best for: Tech gurus
Perched on the Caldera cliffs of Santorini, Mystique is excited to announce its continued partnership with OPO, a wellness and technology studio, for a second season. OPO has enhanced the serene Santorini surroundings of Mystique to create a new immersive mind and body programme of bespoke meditation sessions and nutritional guidance.
Upon booking guests will receive a QR code to upload to the phone. These 'Choose Your Journey' sessions include:
• Santorini Calling: A sound bath in 3D to help soothe and relax your senses. Use anytime to help you relax on your journey to Mystique. The spirit and energy of Santorini await…
• Morning Rise: a guided meditation infused with 3D sounds that actively promotes greater brain activity and a release of serotonin that can be maintained throughout the rest of the day as the guest wakes up.
• Daytime Chill: helps maintain a chilled vibe by listening to further calming sounds, tones and words during the day to keep in one's best, most relaxed state.
• Evening Reflections: this meditation allows decompression by reflecting on the day with appreciation. Deeper 3D sounds allow for greater melatonin release pre-sleep.
• Night Sky: with the night sky lit up with bright stars in Santorini, this meditation is infused with sounds of stillness that give the guests that night time feel, ahead of them falling asleep.
• Memories of Santorini: An evocative sound bath taking you right back to the essence of Santorini. Use it back home and let it fill you with good memories of your stay at Mystique.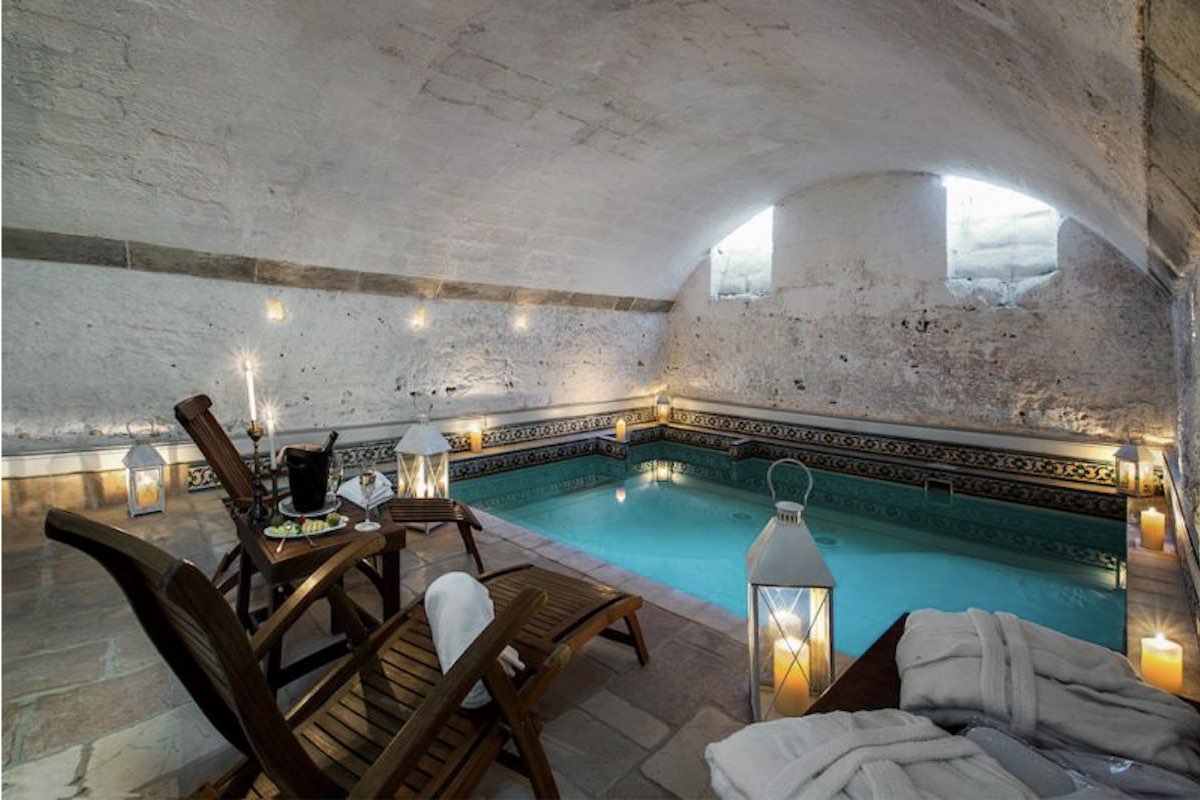 Palazzo Ducale Venturi – Wilderness Nature Package
When: Bookings start from July 2022
Where: Puglia
Best for: Nature immersion
Renowned for its outstanding wild and natural beauty, Puglia provides the perfect destination for those seeking to reconnect with the beauty of mother earth.
Why not try the new 'Soul of the Trees' full body treatment? Focusing on natural tree products, it's the ultimate way to relax and unwind, whilst a trip to the nearby Vallonea Oak (one of the oldest trees in Italy) provides the perfect way to rewild oneself. There is also the opportunity to take guided tours of the historic town of Matera, where guests will find Rupestrian churches and fascinating cave complexes
After working up an appetite exploring Puglia, the immersion in nature continues back at the hotel where dishes are created using the finest farm to fork ingredients, with fresh produce and foraged herbs. Palazzo Ducale Venturi's Chef Antonio Russo will guide guests on a gastronomic journey through the different ingredients, from harvest through to the serving of delicious dishes amidst the heady scent of lemons in the citrus grove.
By Helena