What do you get when you mix celery, elderflower and lime with a little tequila? A Verde Margarita of course. One of many Patrón recipes guaranteed to tickle the tastebuds of the healthy hedonist. Here's how you can make one at home…
Verde Margarita
Blending the flavours of lime and celery with herbal notes of elderflower make this frozen Margarita fresh and vibrant, just like Mexico City.
45 ml – Patrón Silver
15 ml – Patrón Citrónge Orange
155 ml – Elderflower liqueur (such as St. Germain)
5 ml – Fino Sherry
5 ml – Agave syrup
1 – Lime wedge
1 – Celery stick
1 – Pinch salt
+ Celery spear & edible flower for garnish
+ Sugar, maldon salt & celery salt rim
Rim a highball glass with a mix of sugar, maldon salt & celery salt. Combine ingredients in a blender with crushed ice and blend until a slushy consistency is achieved. Pour contents from blender into glass. Garnish with celery spear and edible flower before a well-deserved siesta.

La Margarita
Inspired by LA's signature agua frescas, this margarita recipe from California plays with lychee, ginger, lime and chia seeds.
45 ml – Patrón Reposado
15 ml – Patrón Citrónge Orange
20 ml – Lime juice
10 ml – Lychee syrup
10 ml – Ginger syrup (such as Monin or Ginger Reál)
+ Whole lychee for garnish
+ Sprinkle of chia seeds and salt for rim
Combine liquid ingredients in a cocktail shaker and shake with ice to chill. Strain onto fresh ice in a glass rimmed with a 50/50 blend of chia seeds and kosher salt. Garnish with lychee to the sounds of classic Mexican guitar.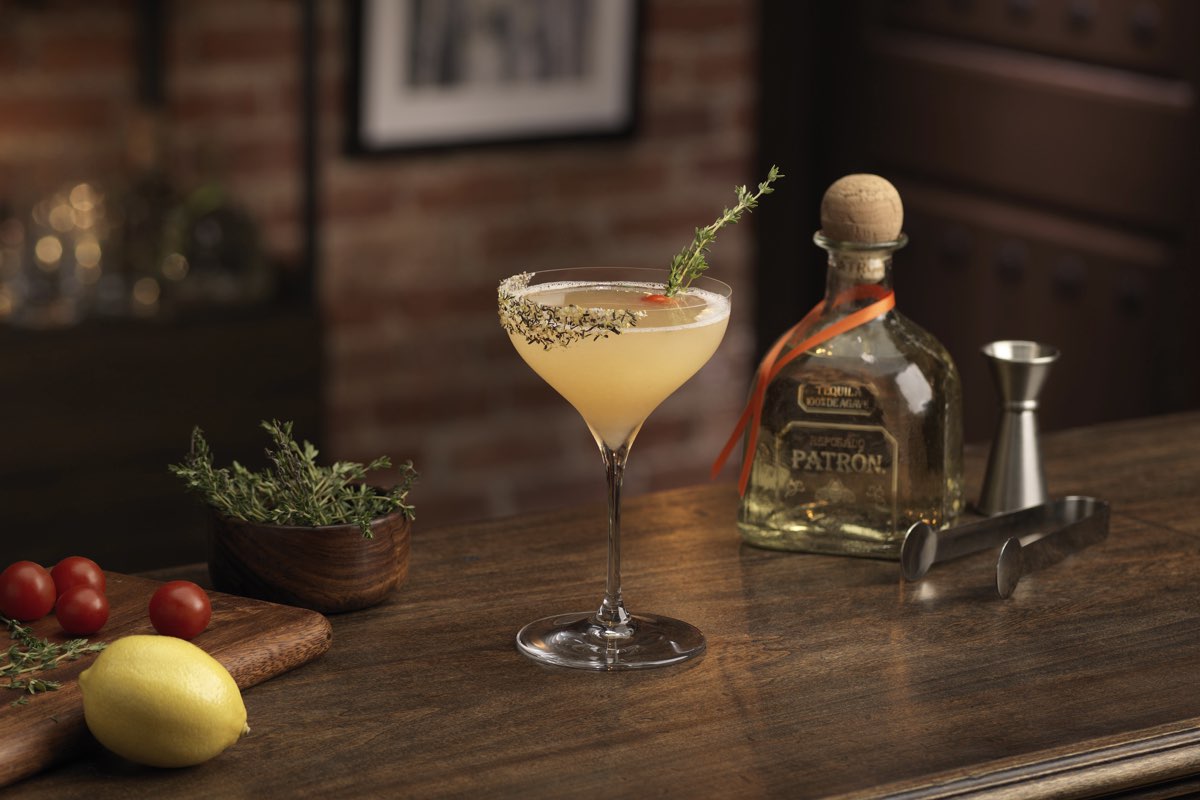 North End Margarita
Tomato and thyme come together in one simply savoury, Boston-inspired Margarita.
45 ml – Patrón Reposado
15 ml – Patrón Citrónge Orange
15 ml – Lemon juice
10 ml – Agave nectar
2 – Whole cherry tomatoes
2 – Thyme sprigs
+ Lemon/thyme/pepper citrus salt rim
In the bottom of a cocktail shaker, muddle one cherry tomato with agave nectar. Add liquid ingredients and one thyme sprig and shake vigorously with ice to chill. Strain through a mesh strainer into a chilled coupe that has been rimmed with the seasoned salt. Garnish with remaining cherry tomato and thyme sprig, but don't go (historically) overboard.
Get your weekly DOSE fix here: SIGN UP FOR OUR NEWSLETTER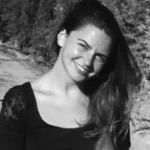 Hettie is the editor and co-founder of DOSE. A keen runner, she's also partial to a blast of high-intensity and hot yoga. A country girl at heart, she divides her time between London and the lush rolling hills of North Devon. When she's not jetting off on her next adventure, Hettie can be found in a candle-lit alcove with a laptop, a spaniel and a full bodied Malbec.