A bewitching blend of East and West and a melting pot of Malay, European and Chinese cultures, Singapore is a bewitching city to discover. Whether you're planning a romantic getaway to The Maldives or a solitary yoga retreat in Indonesia, this vibrant, bustling city makes for a sophisticated stop-over. Rosie gives us a 48-hour dose on her way to Bali…
Day 1
Arrive in the afternoon and the serenity of Changi Airport will be a welcome relief after a long transatlantic flight. Hop in a taxi to M Social, a high-tech, uber-cool hotel where a robot concierge will deliver a glass of bubbly to your room while you get ready to head out to experience the city come alive at night.
Ask for a loft room, set over two levels with high ceilings and mirrored walls, making it feel more like a chic studio apartment than a hotel room. Change into something that will withstand the humidity then head to the National Gallery and take the lift to rooftop bar Smoke & Mirrors, grabbing a table on the terrace to watch the sunset overlooking skyscrapers and Marina Bay Sands while sipping a cocktail from their menu of bespoke blends.
Dinner could either be an equally sophisticated affair in one of Singapore's many swanky restaurants, or something closer to local life at Lau Pa Sat, a covered market where hundreds of stalls demonstrate why Singapore is famous for its eclectic foodie scene – from dumplings to satay, noodles to curry and everything in between, there's something for everyone, and don't forget that jug of Tiger beer to wash it down.
Having whet your appetite, continue to Singapore's famous microbrewery LeVel 33, whose name hints at the fantastic views of the twinkling skyline the bar affords. Try to get a table on the terrace and if you're lucky you'll be entertained by the Marina Bay light show while you drink.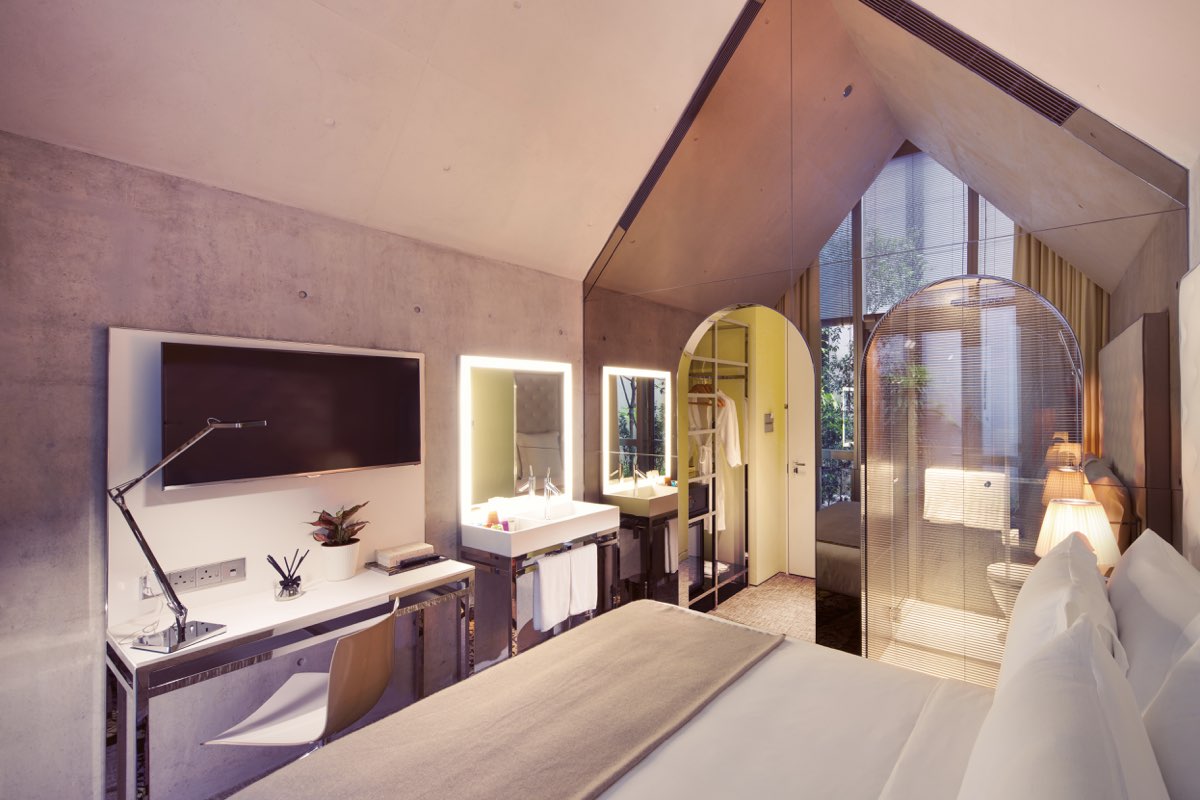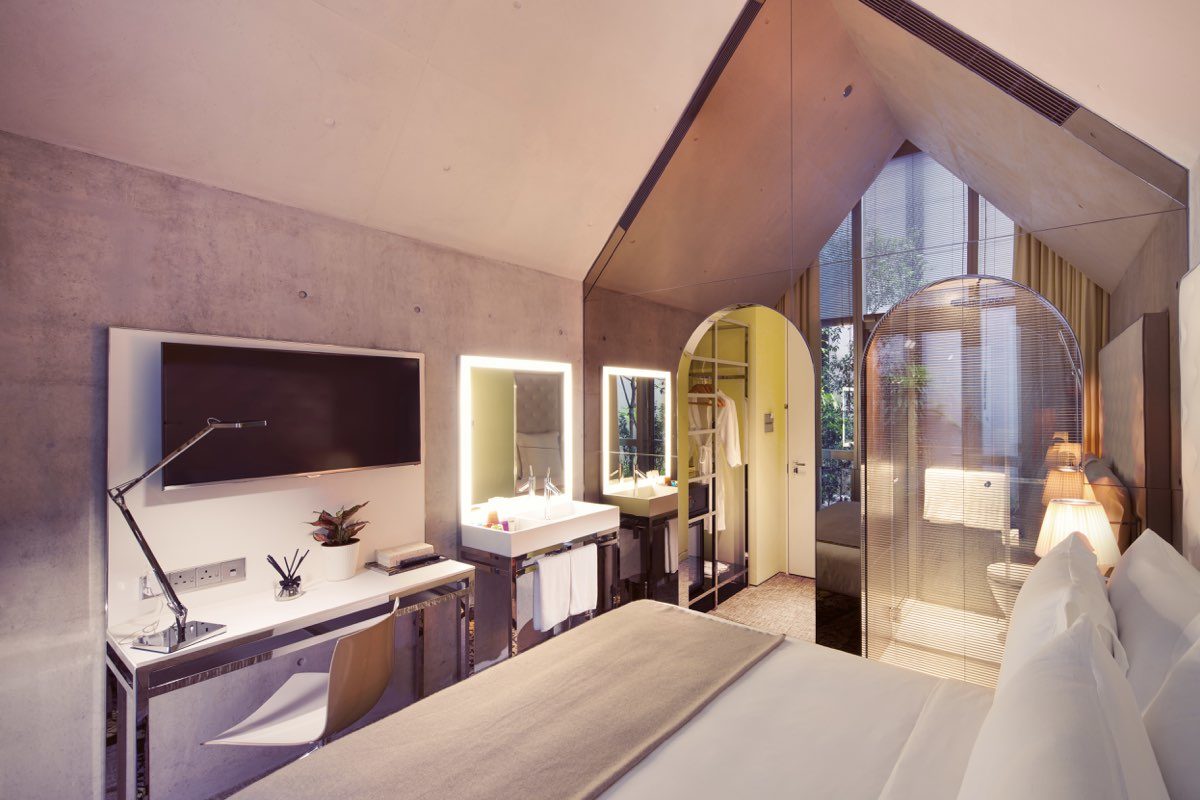 Day 2
Chances are that your jet lag will get you up early, so make the most of it by venturing out to the Marina Bay Sands hotel and taking part in their sunrise yoga class on the Skydeck, with stunning views of the city as it wakes up.
Feeling smug, you can then head back to M Social for breakfast, where omelettes are prepared by robots – just fill up a bowl with the ingredients you like and marvel at the robotic arm doing all the work. If only I could bring one home.
Having fuelled up for the day, walk along the river to Chinatown and explore the weird and wonderful market stalls and shops set along decorative streets. Continue to Fort Canning Park, a tranquil oasis providing some respite from the hustle and bustle of the city, before heading out again through the finance district and Marina Bay.
Dive into Marina Bay Shoppes, a sprawling shopping mall featuring every designer and high-street brand you could possibly want. If the price tags have come as a shock to the system, reinvigorate yourself with a lunch of dumplings from the legendary Din Tai Fung, where you can watch chefs preparing them with painstaking attention to detail.
Spend the afternoon wandering around the beautiful botanical gardens, the perfect setting to ponder the difficult decision of where to have dinner. Back at the hotel, M Social's Beasts and Butterflies restaurant has a beautiful waterfront setting with twinkling lights and a romantic atmosphere, or if you're feeling brave, go back to Chinatown's hawker centre to experience a truly authentic meal for rock-bottom prices without a Westerner in sight – just don't expect to understand what any of the stalls are selling. If you fancy a nightcap, celebrate your last night in style with drinks at the grand Atlas Bar.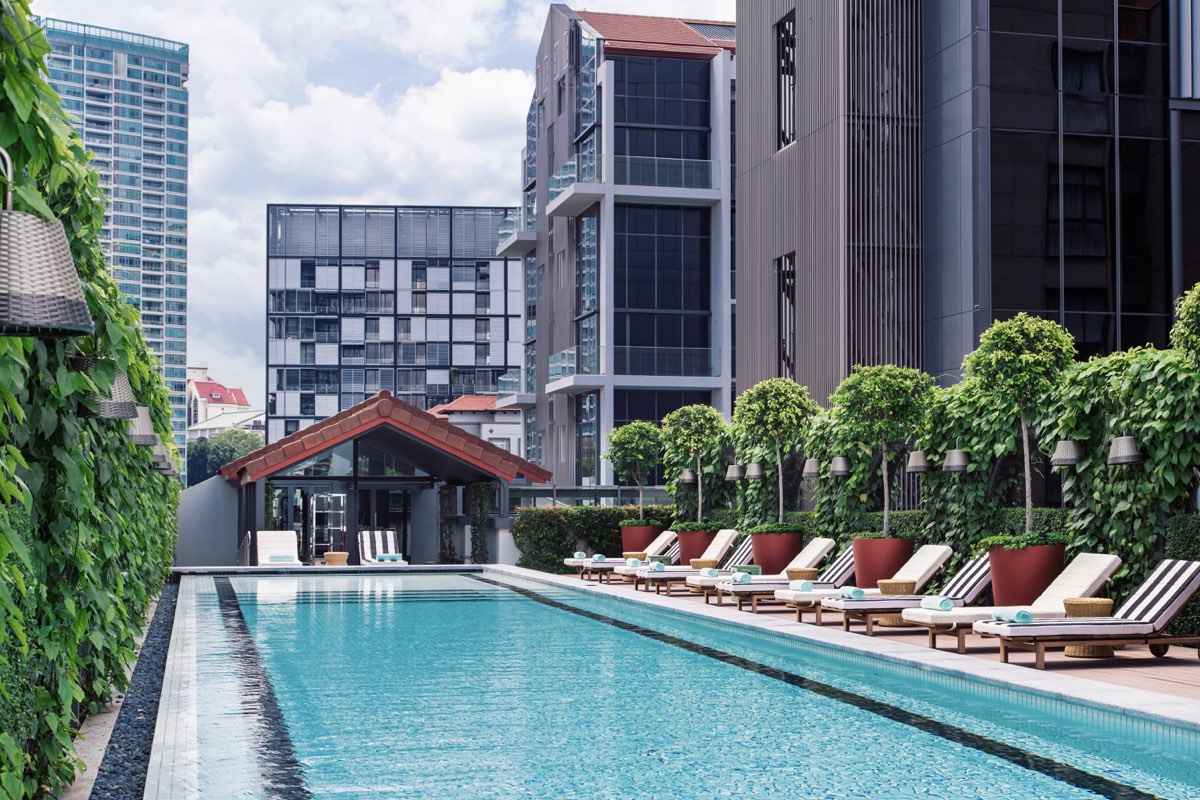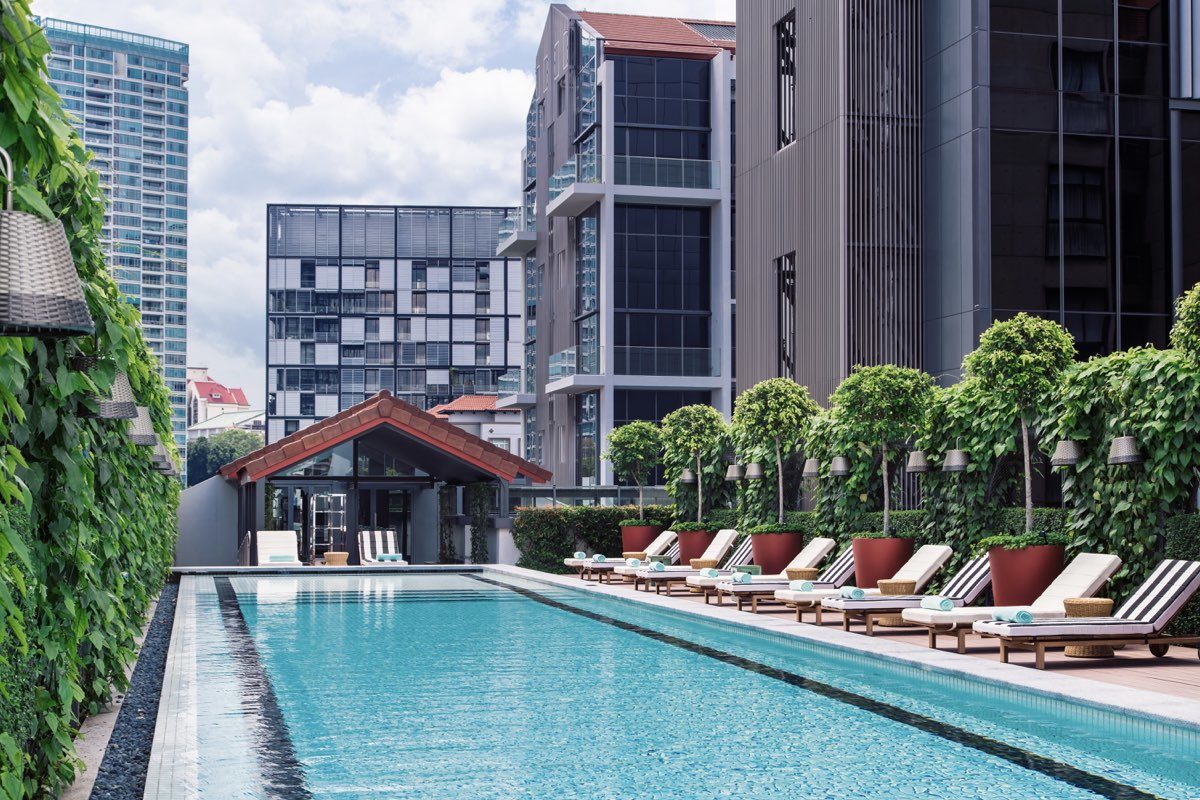 Day 3
Head across the road from M Social for a morning class at Yoga Movement, a studio set above buzzing café Common Man Coffee Roasters, which will fix you up post-session with a wholesome Aussie-style breakfast and delicious coffee (a rarity in Asia!) before continuing your journey.
While checking out, don't forget to bid your bot farewell – we're told they remember the polite guests, and we wouldn't want to put our champagne deliveries at risk on our next visit…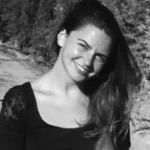 Hettie is the editor and co-founder of DOSE. A keen runner, she's also partial to a blast of high-intensity and hot yoga. A country girl at heart, she divides her time between London and the lush rolling hills of North Devon. When she's not jetting off on her next adventure, Hettie can be found in a candle-lit alcove with a laptop, a spaniel and a full bodied Malbec.