We round up the hottest new fitness concepts this Autumn 2021, from a partnership between Peloton and Queen Bey, a Barry's Level Up challenge, a new PT studio at 1Rebel and a fitness member's club that will leave you questioning your Soho House membership. Here are 5 Autumn fitness concepts to look out for now…
BARRY'S LEVEL UP CHALLENGE
Think you're a die hard Barry's fan? Time to level up…
Barry's – the original strength and cardio interval training workout has launched The Academy, an exclusive loyalty program to recognise, reward, and engage Barry's devotees in new ways. Loyalty is earned by reaching "star" milestones, and includes a blended point system across four main categories: Fitness (Barry's in-studio classes), Fashion (apparel), Fuel (Fuel Bar purchases), Friends (social media). Rewards span across different elements of Barry's offerings, including early booking perks, late cancellations, extended class spot holds, complimentary retail and Fuel Bar items, monthly guest passes, and more.

FORE FIGHT & SHOGUN BOXING, FORE KING'S CROSS
Get into fight mode…
Fore London has launched two new classes. Fight builds on the Fortitude classes. A combination of the TRX and Technogym's Skillmill now with added boxing bag drills. It builds endurance, speed and power while working your lower body, core and upper body in equal measure.  Over 45 minutes your trainer will guide you through 3 stations, boxing bags, SkillMill and TRX. Specialist MMA fingerless gloves allow you to move from throwing punches to functional training on the TRX and sprints on the SkillMill with ease. This class is sweaty and dynamic leaving you with a full body burn like no else.
Shogun boxing meanwhile, is a high-intensity, technique-focused boxing class for a full body workout.  You'll drill down traditional boxing methods to develop speed, agility, and control across both punching and footwork. The class is taught by professional fighter and New York native, Richie Edwards, whose enthusiasm for the sport makes these 45-minute classes uplifting and engaging. Every ability level is welcome.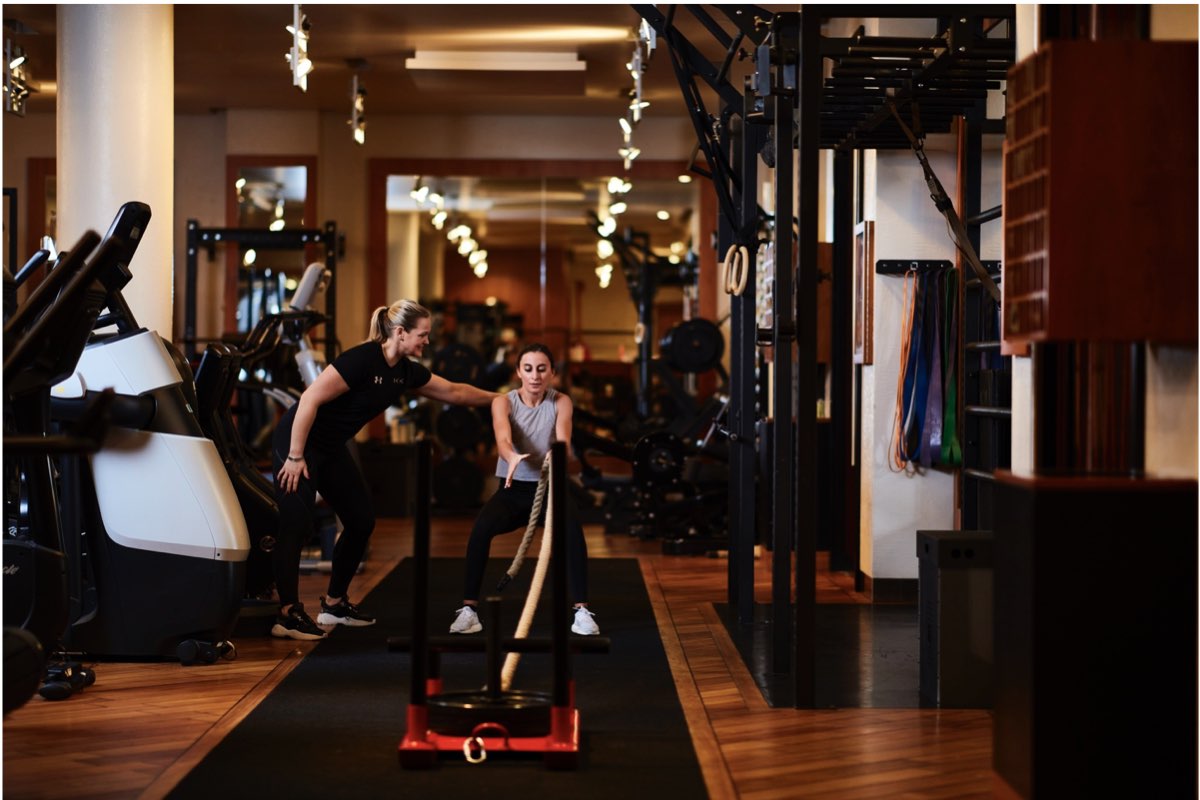 NEUROMUSCULAR THERAPY, KX LONDON
Stretch it out…
The KX Spa, which is open to non-members has launched Neuromuscular Therapy. With 15 year's experience in neuromuscular therapy, Derry Temple offers a form of clinical massage with a specific and scientific approach to effective pain relief. He uses a combination of medical acupuncture, facial abrasion, joint mobilisation, PNF stretching and deep tissue massage. This therapy supports stretching and digestion.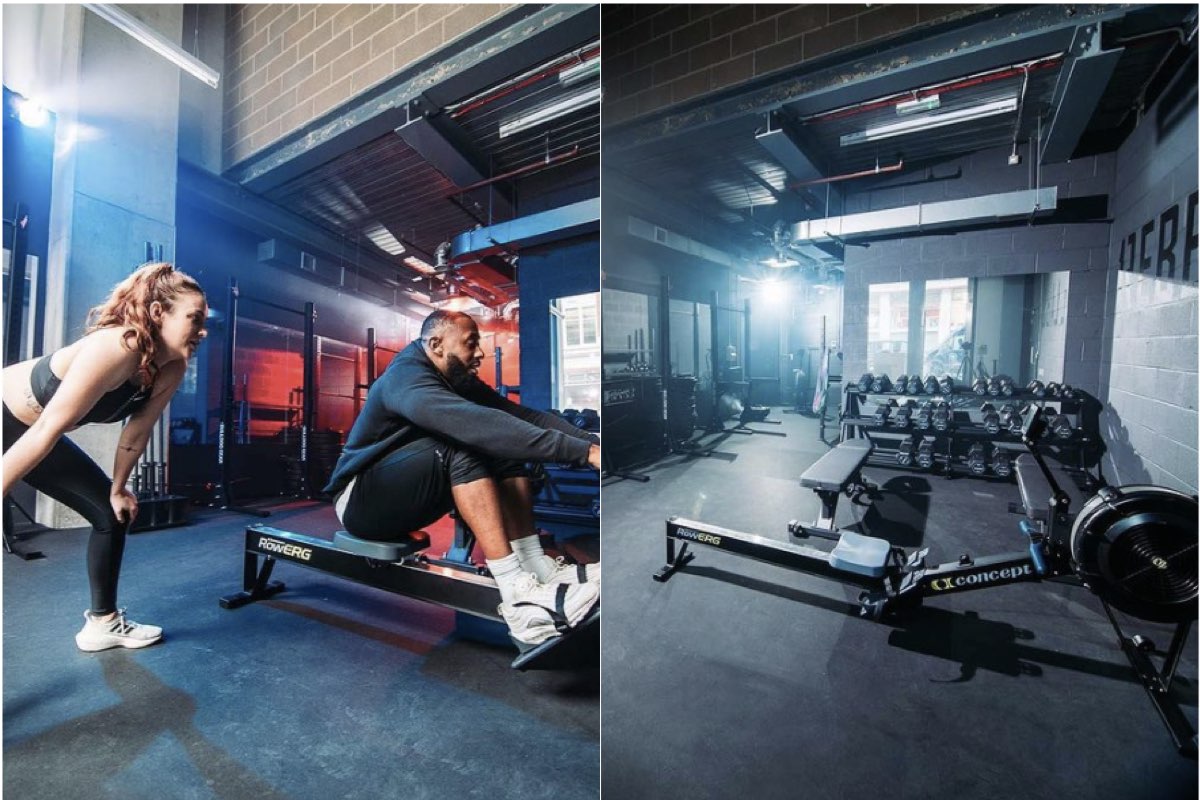 1REBEL LABS, 1R HOLBORN
Keeping it personal…
1Rebel has launched a new space, dedicated solely to personal training. Located within their Holborn studio, Rebel Labs is a fully kitted out gym where you can work one-to-one with our epic Rebel trainers. Whether you need a little extra motivation, are struggling to work with an injury, or just looking to perfect your form, Rebel Labs is the perfect space to get personalised support. Only available to Rebel trainers, so get hooked up with your match made in trainer heaven now.

UNTIL
Until is the world's first members club and workspace for personal trainers, coaches, treatment and wellness professionals launching soon near Tottenham Court Road. The space will provide self-employed health and wellness professionals a curated space and environment to run their own businesses from. Designed and created to make world-class, market-leading services and HealthTech more accessible and affordable for professionals and is marketed at those who train, those who treat and those who coach (personal trainers, physios, osteopaths, psychotherapists, nutritionists, acupuncturists and more).
The 9,500 sq ft unit includes 3,000 sq ft of optimum gym floor space, nine treatment rooms, eight coaching rooms, luxurious changing rooms, a cutting-edge performance suite and members' Clubhouse. As well as full-time access to best-in-class and ergonomic facilities, including podcast studios and private booths for video calls, members are also privy to an expansive range of wellbeing and personal benefits similar to those of a salaried employee, which include: health insurance, accounting advice, ongoing CPD & training sessions and business support clinics. Enough to leave you questioning your Soho House membership…

PELOTON X BEYONCE
Peloton
and Beyoncé have announced the newest instalment of the
Peloton
x Beyoncé Artist Series. Expect 72 hours of powerful content, 17 classes over a three-day period with content streamed globally from 
Peloton
 Studios New York and the new 
Peloton
Studios London.