How has lockdown influenced your relationship with alcohol? Perhaps you've had some time to re-evaluate your consumption. Or maybe you've just exhausted the home-made cocktail. Research shows that around one in three adults – that's 14 million people – are taking steps to better manage or stop drinking alcohol entirely.
If you're one of those people, it's time to hunt down the best non-alcoholic alternatives. The best alcohol-free options will give you that same refreshing taste but without the ghastly hangovers. From non-alcoholic beer, to alcohol-free wine, we have rounded up the best non-alcoholic drinks to replace your usual poison.
Our 5 Best Non-Alcoholic Drinks
Æcorn Aperitifs
If you're partial to an Aperitif to awaken your appetite, you don't have to lose out if alcohol's off the menu. Æcorn Aperitifs are the world's first range of premium alcohol-free aperitifs. Based on English sparkling wine grapes and aromatised with herbs, roots and bitters, there are three options to pick from. Try the dry, bitter or aromatic aperitif to compliment your plate. 
We love having an alcohol-free pairing option. Without the headache. Read our interview with Claire Warner, the managing director of Æcorn Aperitifs to find out how she developed our new favourite dinner guest.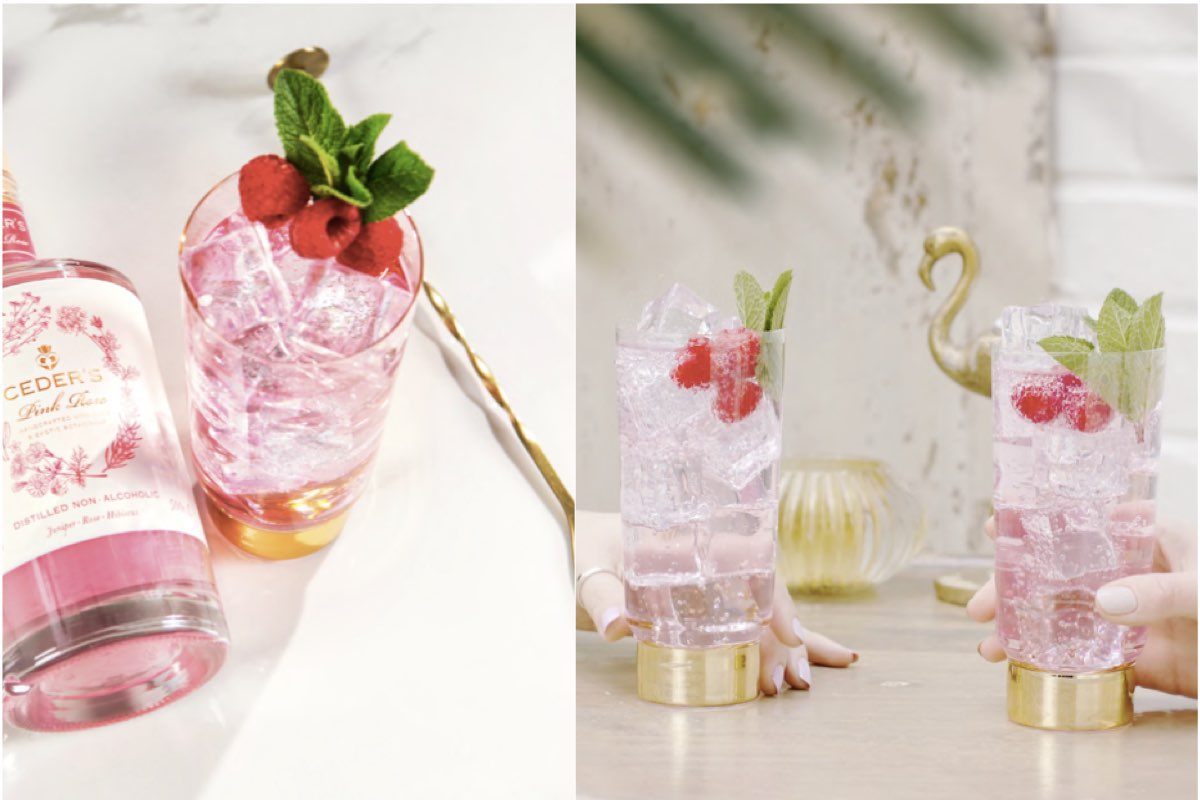 CEDER'S Pink Rose
We're obsessed with CEDER's Pink Rose. This non-alcoholic spirit is distilled with juniper and gentle hints of rose and hibiscus. Blending botanicals from the Cederberg Mountains with Swedish water, this alternative is vegan and sugar free, with just 2 kcal per serving. 
Whether you're treating yourself to a midweek drink or pouring for friends, there are plenty of ways to serve this floral creation. From Pink Rose and kombucha cocktails to the perfect complimentary tonics, take inspiration from our favourite serving options.
Lucky Saint

What about non-alcoholic beers? We've got you. Brewed in Bavaria, Lucky Saint offers a unique and unfiltered alcohol-free beer. And it's punchy. Packed full of flavour, this beer doesn't leave you longing for the real thing. 
Its founder, Luke Boase, went on quite the quest to get it right. In total, he tested over 56 thousand litres of beer to figure out the perfect blend of ingredients. To find some more alcohol-free beers to try, check out our favourites.
NINE ELMS No. 18

For a drink that you can treat just like wine, we'd go for NINE ELMS No.18. This non-alcoholic option is designed specifically for lovers of good food. Just because you're not drinking alcohol, you shouldn't have to miss out on a perfect pairing.
Blending 4 types of berry juices and 20 carefully selected botanical extracts and infusions, it's great for sipping alongside your meal, or in a cocktail. What's more, it's vegan and contains less than 20 calories per 125 ml glass.
We included NINE ELMS No. 18 on our best non-alcoholic drinks for January 2020 – take a look at the others making the cut.
MEDA CBD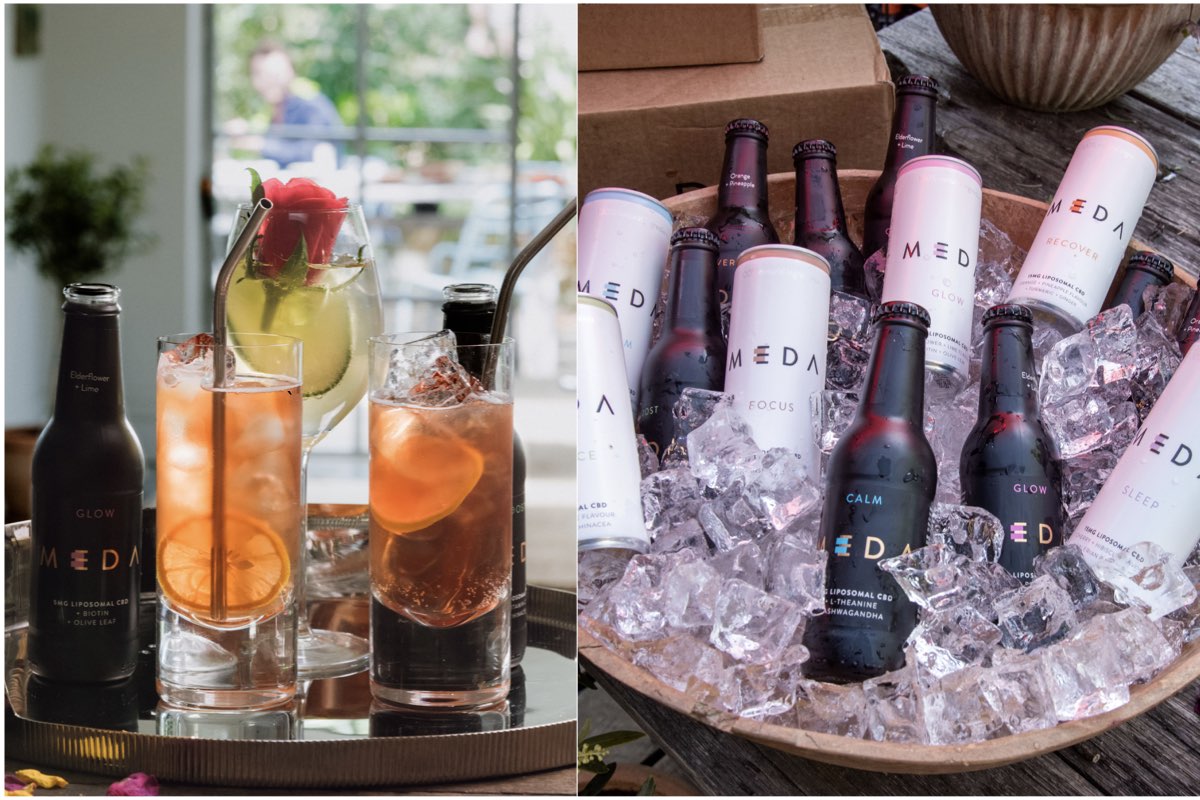 If you're looking to replace alcohol with something completely new, we'd recommend giving Meda CBD a go. it's a great alternative for those who are sober curious.  Each drink has 15mg of liposomal organic CBD, which, like alcohol, will relax your nervous system – without the unwanted side effects of a hangover. Not only is it a tasty alternative but comes with heaps of health benefits too, including being low in sugar and calories.
Get your weekly DOSE fix here: SIGN UP FOR OUR NEWSLETTER