DOSE is joined by Lizzie King, nutritional therapist, mother of 3 and author of Lizzie Loves Healthy Family Food, to guide us on how to boost your fertility through nutrition. From ditching sugar (a known hormone disruptor), to swerving cocktails (hydration is key for hormone transportation and priming the environment for fertilisation), here's everything you need to know…
At a time when there is so much unknown and at a lot at stake for those involved, there are so many things that you can take control of and focus on that can make a real difference. The small things that can be shifted slightly, food wise particularly, that influence the environment created to make it optimal for fertility. And as with all the nutrition advise I give and take, there is no risk in any of this, so unlike medical intervention and more dramatic procedures there is absolutely nothing to lose.
Ditching sugar
The absolute number one tweak that has a massive impact really quickly is the level of sugar being eaten. Whilst we know unrefined, white sugar has no nutritional benefits, there are also studies that show it is even harmful to our sensitive endocrine system, and therefore how our hormones operate.
It is a known hormone disruptor, studies have shown that reducing blood sugar levels unequivocally helps with hormonal imbalances, particularly dealing with things such as PCOS.
Lowering our levels of sugar can also be an effective way of achieving a healthy weight, which has been shown to have a marked impact on conception. The American National Infertility Association found that 30% of infertility cases were due to weight extremes, due to the hormone disruption caused and ovulation irregularity amongst other possible complications.
Palates are fast to adapt so if you turn the dial down slowly by replacing unrefined sugary foods such as regular biscuits, cakes and many sauces, with whole, fibre rich options, you will soon find that you are not craving them anyway. There are lots of nutrient dense, super tasty treats on my website, such as one of my all time favourites "Brownie Pecan Balls". Choosing foods that are adding to your nutrient profile rather than depleting you is a great step forward.
Upping the Iron
One of the most commonly touted mineral for conception and pregnancy is iron, and often something women can be low on even before thinking about getting pregnant. A diet including iron-rich foods may help lower the risk of ovulatory infertility, according to the Nurses' Health Study II, following 18,500 female nurses trying to get pregnant. So do think about upping the levels of iron-rich foods like spinach, kale and broccoli to ensure you're not deficient.
Omega 3 essential fatty acids
There are some positive additions to the diet that cross all ages and areas of focus, as we could all, for optimal health do with a consistently higher level than the average modern diet provides. And one such nutritional powerhouse that we could all do with more of are the essential Omega 3 fatty acids. They play a crucial role in so many things in our body, but are particularly useful when thinking about fertility, as they are so entwined in hormone production and behaviour. These fatty acids make a difference at all stages of a woman's cycle from the creation of the egg, to the lining of the womb and the cervical fluid to encourage the sperm on their journey. An easy one to incorporate into your diet deliciously the foods that are high in this include, in strength order: mackerel, walnuts, wild salmon, chia seeds, flax seeds and egg yolks.
Mix the drinks
Sounds obvious, but it is a good idea to start on the mocktails now. The research until now has not shown a correlation between moderate drinking and less likelihood to conceive, however with high levels of alcohol consumption there is a notable decrease. So moderation is key, but do bear in mind that there are other reasons to drink a delicious sparkling mocktail to keep levels of hydration up. This is key for hormone transportation and priming the environment for fertilisation.
Extra B-C
The magic of that orange-rich colour that is beta-carotene, is such an easy one to get on board with. These are foods that promote cell growth, and they include delicious vibrant fresh foods such as – carrots, melons and sweet potatoes.
Food for the boys
There are some clearly effective additions to a man's diet that can make an impact on his fertility levels too, by aiding sperm production as well as motility, and
TLC
There are so many foods that can have a real impact on all aspects of health and switching things around can be incredibly important, but above all else it is so crucial that this doesn't mean a massive extra burden of stress. Making sure you aren't run ragged throwing food away, radically changing everything you've ever eaten and getting in a sweat about it every time you put a fork in your mouth. That is a recipe for disaster.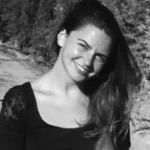 Hettie is the editor and co-founder of DOSE. A keen runner, she's also partial to a blast of high-intensity and hot yoga. A country girl at heart, she divides her time between London and the lush rolling hills of North Devon. When she's not jetting off on her next adventure, Hettie can be found in a candle-lit alcove with a laptop, a spaniel and a full bodied Malbec.