In the fascinating An Atlas of Natural Beauty – part-encyclopaedia, part-practical how to guide, Parisian trendsetter L'Officine Universelle Buly, dispense invaluable wisdom on plant-based beauty from their Parisian store.
Discover the modern uses, properties and home beauty recipes for over 80 seeds, flowers, oils, trees, fruits and herbs – from apricot and avocado to mint and witch hazel – and learn where the ingredients came from, their histories and how they've been used in the past.
To celebrate its release, we've assembled some of their top tips for the upcoming party season for every area of your regime…
Purifying Lavender Facial Steam Bath
This highly effective purifying steam bath, followed by a clay mask, is conducive to clear skin and fresh ideas.
Bring to a boil half a litre of mineral water with two tablespoons of fresh lavender flowers (or dried flowers if you don't have any fresh) and two tablespoons of rosemary leaves and flowers. Allow to infuse for ten minutes, under a lid. Place your face over the scented water, under a clean dry cloth. Enjoy this steam bath for five minutes. It is most potent to calm and improve oily and combination skin.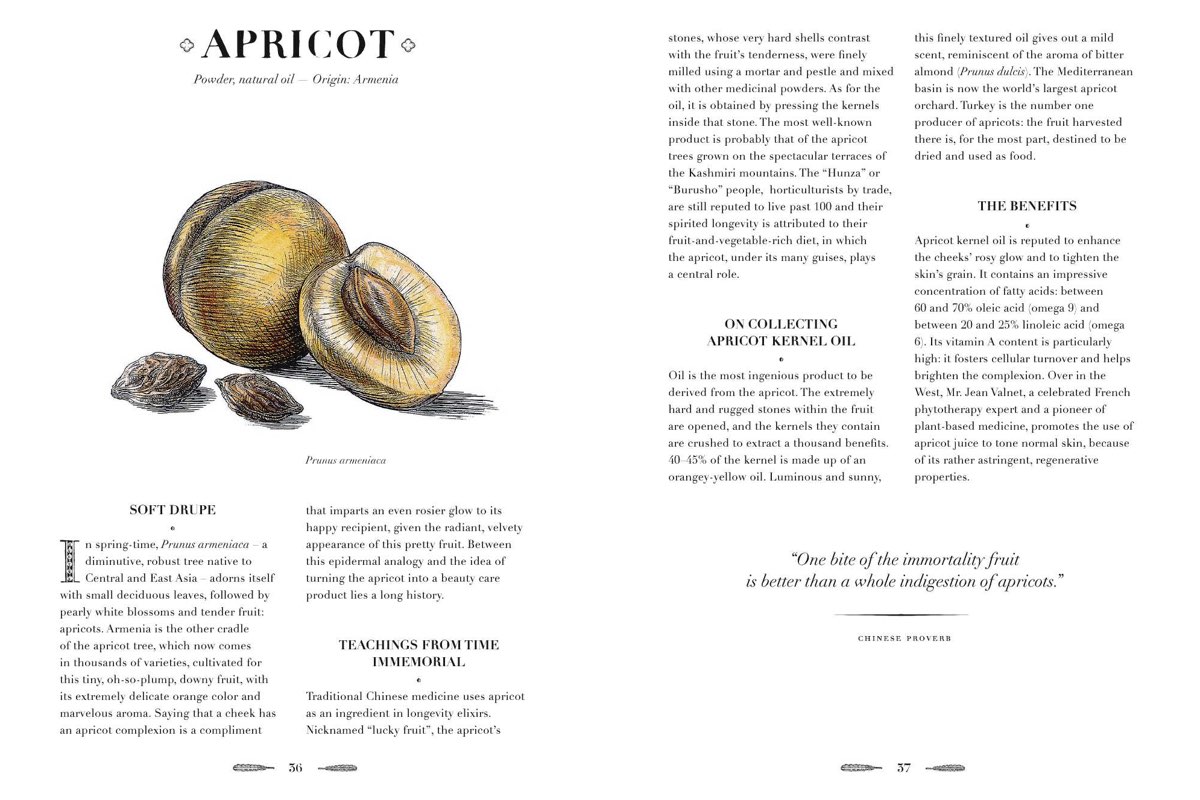 Castor Seed 'Kiss Me' Balm 
Winter, love, wind… all of these give sensitive lips a hard time. Take good care of them with this miracle balm.
In a ceramic bow placed in a bain-marie, melt one small dessertspoonful of castor seed oil, one dessertspoonful of jojoba oil, one level desertspoonful of shea butter and one dessertspoonful of beeswax. Once the mixture has cooled down, and before it congeals, add five drops of peppermint essential oil. Pour into a small sterilized bottle or jar with a screw-on cap. This will keep for up to a month in the fridge. Each morning, before leaving home, massage some of this balm onto your lips and around your mouth.
Thirst-Quenching Oat Mask for Dry Hair
On a rainy Sunday, take the time to prepare this regenerative mask for hair made dull by winter. 
Dilute fifty grams of oat flakes in two hundred millilitres of warm water, with one teaspoon of honey and an egg yolk. Mix until you obtain a smooth paste, which is to be left on for twenty minutes over the whole hair, especially the ends and mid-lengths, under a hot towel.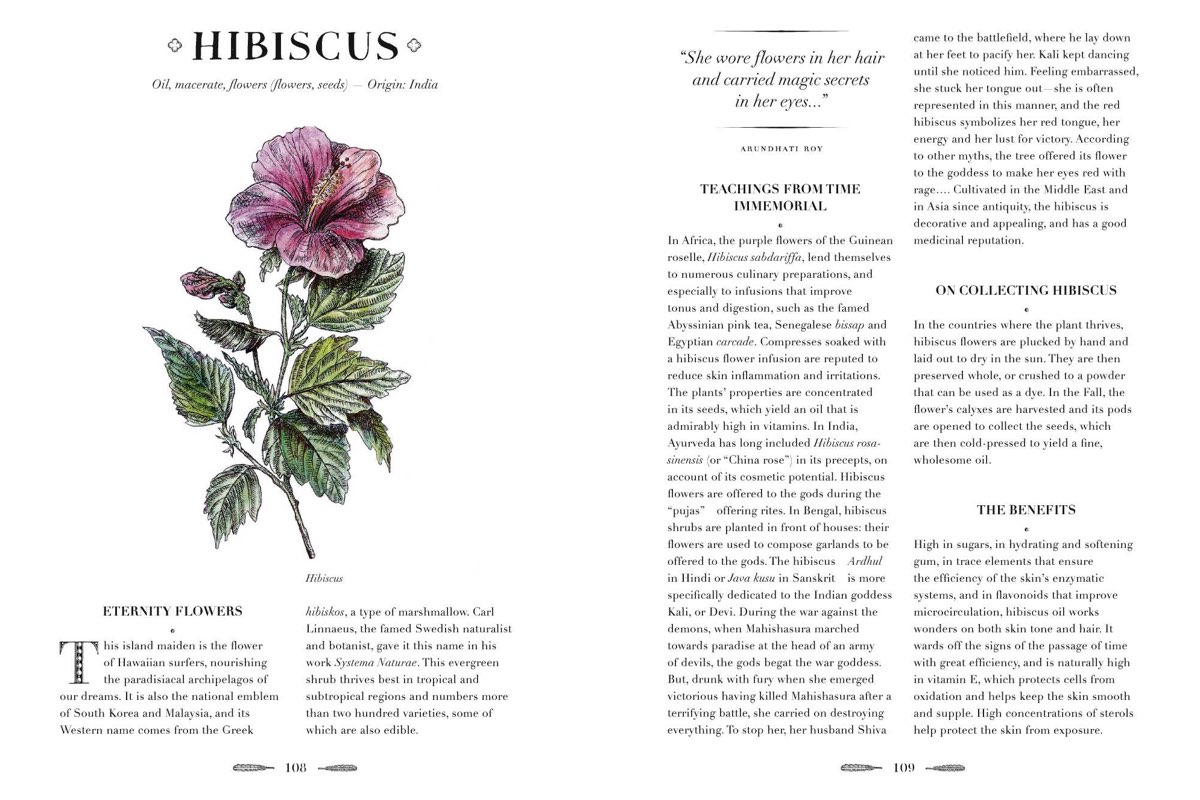 Green Tea Slimming Body Scrub 
No miracle here: only regular exfoliation and massage of the most sensitive areas will improve the skin's appearance. And to that end, tea is a stalwart ally!
In a glass or ceramic bowl, mix one tablespoon of green tea, one teaspoon of organic brown sugar and one tablespoon of daisy macerate.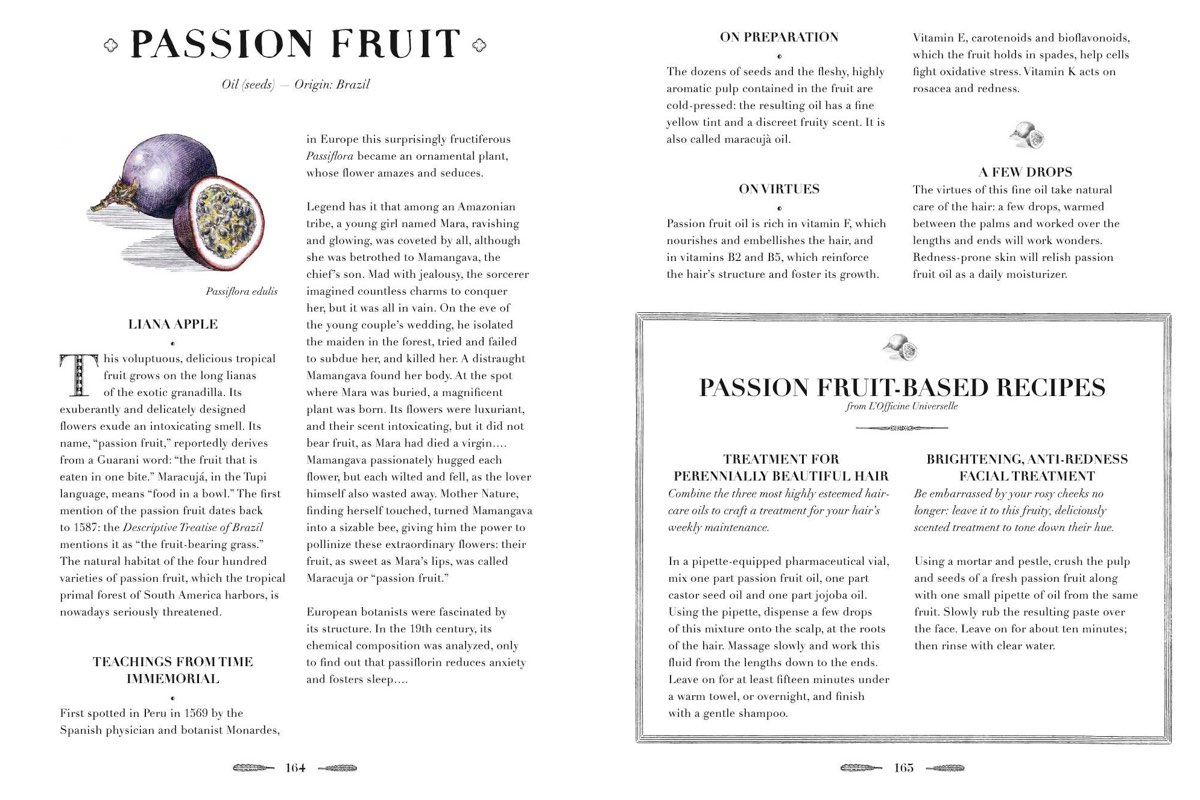 Clarifying, Fortifying Chamomile Nail Bath
The French version of "A leopard is known by his spots" is "A lion is known by its nails". Do not take yours for granted: this weekly treatment (which beauty dilettantes may resort to monthly) will make them stronger and prettier. 
Bathe both hands in two hundred millilitres of chamomile hydrolate, enhanced with the juice of a freshly squeezed lemon. After this bath, massage your nails and cuticles with some castor seed oil.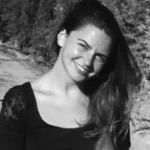 Hettie is the editor and co-founder of DOSE. A keen runner, she's also partial to a blast of high-intensity and hot yoga. A country girl at heart, she divides her time between London and the lush rolling hills of North Devon. When she's not jetting off on her next adventure, Hettie can be found in a candle-lit alcove with a laptop, a spaniel and a full bodied Malbec.