With all that extra time on your hands, now is the time to rustle up a roast and brush up on your baking skills. From hot cross buns to minted lamb meatballs, here are some lip-smacking seasonal recipes from Daylesford Organic to see you through Spring and beyond…
HOT CROSS BUNS
This classic Easter recipe for Hot Cross Buns is a firm Daylesford favourite. It is lots of fun to make, especially for children who can help to shape the buns and pipe the distinctive white crosses. Remember to leave enough time to prove the dough which is essential for a light, fluffy bun. They are best served warm with Daylesford's organic butter – obviously! View the full recipe here
ONE POT ROAST CHICKEN WITH FENNEL, JERSEY ROYAL POTATOES & WILD GARLIC PESTO
The simplest of dishes can often be the most rewarding. This flavoursome, one pot wonder heroes so many of Daylesford's best spring ingredients. Quick to make, it creates minimal need for washing up and delivers beautifully on flavour. Remember to use any leftover jus and the carcass of the chicken to make a nourishing stock for use at another time. View the full recipe here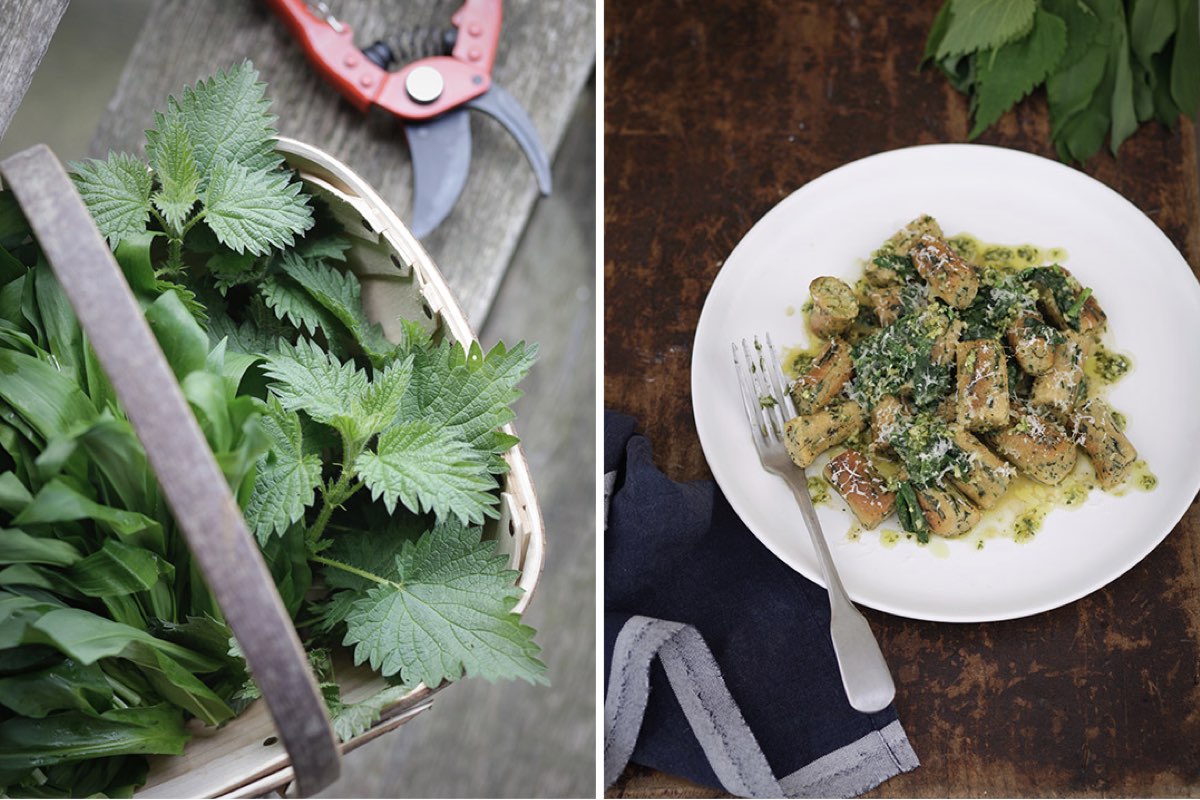 FORAGED NETTLE GNOCCHI WITH WILD GARLIC PESTO
Make the most of springtime's bright green shoots in this recipe which combines heady wild garlic and tender nettle leaves. Finishing the fluffy gnocchi off by pan-frying in a little butter gives a wonderful textural contrast to this simple yet stunning dish. Just the thing to tuck into after a morning of foraging. View the full recipe here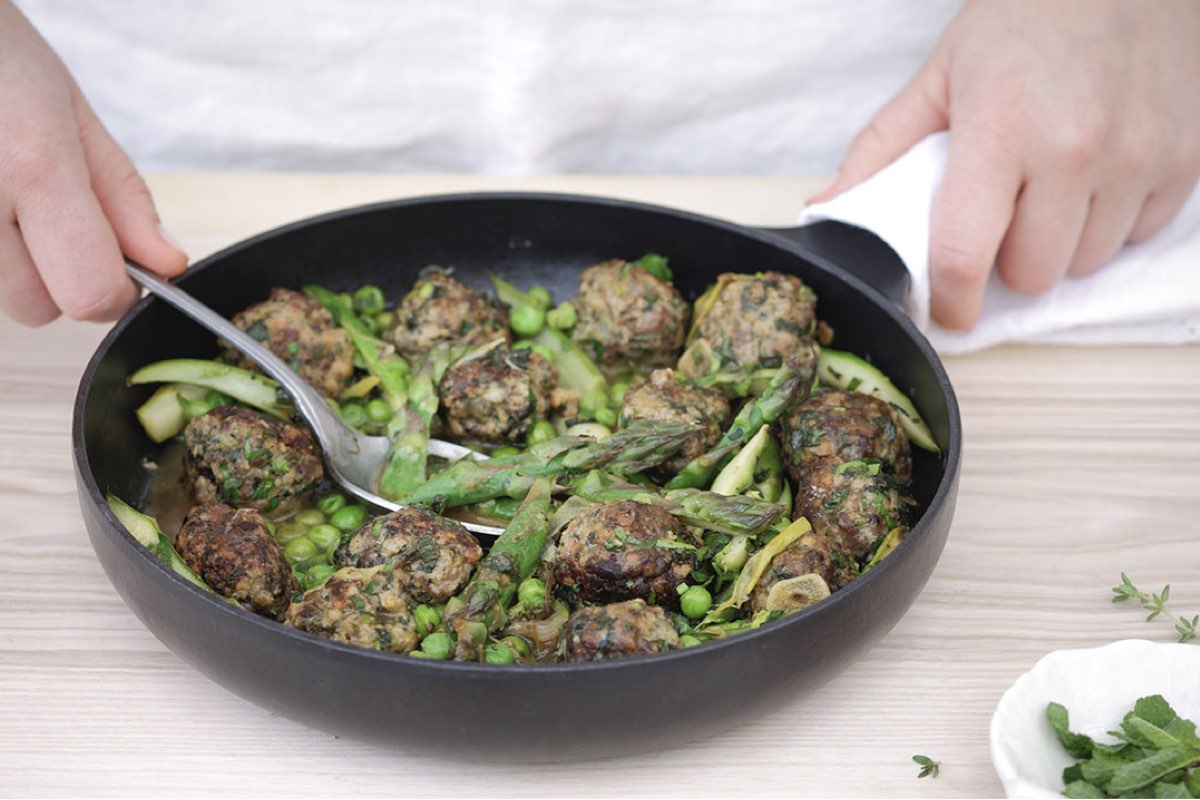 MINTED LAMB MEATBALLS WITH FRESH PEAS & ASPARAGUS
Packed with fresh herbs and bright greens this recipe is all about celebrating some of Daylesford's favourite spring and early summer ingredients. Serve with brown rice or crushed Jersey Royal new potatoes doused with lemon and olive oil. Alternatively it is also delicious over fresh pasta – just replace the minted yoghurt with finely grated Parmesan. View the full recipe here

CHOCOLATE DIPPED EASTER SHORTBREAD BISCUITS
This chocolate dipped easter shortbread biscuits recipe is simple to follow and brilliant for children to get involved rolling, shaping, cutting and dipping. Daylesford have made seasonal egg and bunny shaped biscuits, but you can use any cookie cutter or let your children make shapes of their own. Delicious dipped into melted organic chocolate – yum. View the full recipe here
You can get freshly-made meals delivered to your door via Deliveroo and their own Daylesford Delivered service (in London only).
Get your weekly DOSE fix here: SIGN UP FOR OUR NEWSLETTER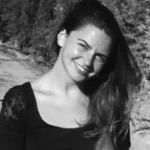 Hettie is the editor and co-founder of DOSE. A keen runner, she's also partial to a blast of high-intensity and hot yoga. A country girl at heart, she divides her time between London and the lush rolling hills of North Devon. When she's not jetting off on her next adventure, Hettie can be found in a candle-lit alcove with a laptop, a spaniel and a full bodied Malbec.