One in ten Brits consume half their daily recommended sugar allowance of eight teaspoons of sugar by 11am*. Over half aren't aware of recommended intake and many regularly exceed it by up to five times and a reported 13 million Brits consume a sugar packed fruit juice or soda before lunchtime everyday. With the introduction of the Soft Drinks Industry Levy, Vita Coco is encouraging the nation to consider swapping to low sugar items to improve their health and diet…
Vita Coco Coconut Water for Fruit Juice
To kick off your morning in the best way swap out orange juice, which contains 8.6g of sugar per 100ml, for Vita Coco Coconut Water Original, which has 4g per 100ml. Not only does the coconut water taste great but the lower sugar content will also be kinder to your teeth and body.
Protein Energy Ball for Muffins
With recent studies finding that some blueberry muffins contain up to 10 teaspoons of sugar*, how about reducing you sugar intake by up to 20 grams by simply swapping in a protein energy ball, for the afternoon pick me up.
Overnight Oats for Frosted Cornflakes
Make your breakfast better for you by swapping out frosted cornflakes for easy overnight oats. This simple change reduces your sugar intake by more than 35g per 100g. To satisfy your sweet tooth you can add in fruit, honey or even sprinkle a little sugar but being able to see how much you're adding will give you back control of your diet.
Healthy Snack Bar for Chocolate
For those craving a mid-morning snack, a healthy snack/granola bar is the perfect alternative to a chocolate bar as it contains half the amount of sugar but will still satisfy your sweet tooth.
Nut Butter for Jam
To make sure you're not adding all that sugar back into your breakfast, top the crumpet with peanut butter (3.8g of sugar per 100g) instead of fruit jams (63g of sugar per 100g).
One in ten Brits reach half their daily recommended sugar allowance by 11am. 10% of the population in 2017 comes to 6.5 million people. Statistic taken from Sugar Smart website 2018 Research was commissioned by Vita Coco EMEA and conducted by Marketers in March 2018, polling 2000 people in the UK.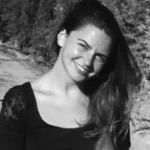 Hettie is the editor and co-founder of DOSE. A keen runner, she's also partial to a blast of high-intensity and hot yoga. A country girl at heart, she divides her time between London and the lush rolling hills of North Devon. When she's not jetting off on her next adventure, Hettie can be found in a candle-lit alcove with a laptop, a spaniel and a full bodied Malbec.