7 soul satisfying vegan burgers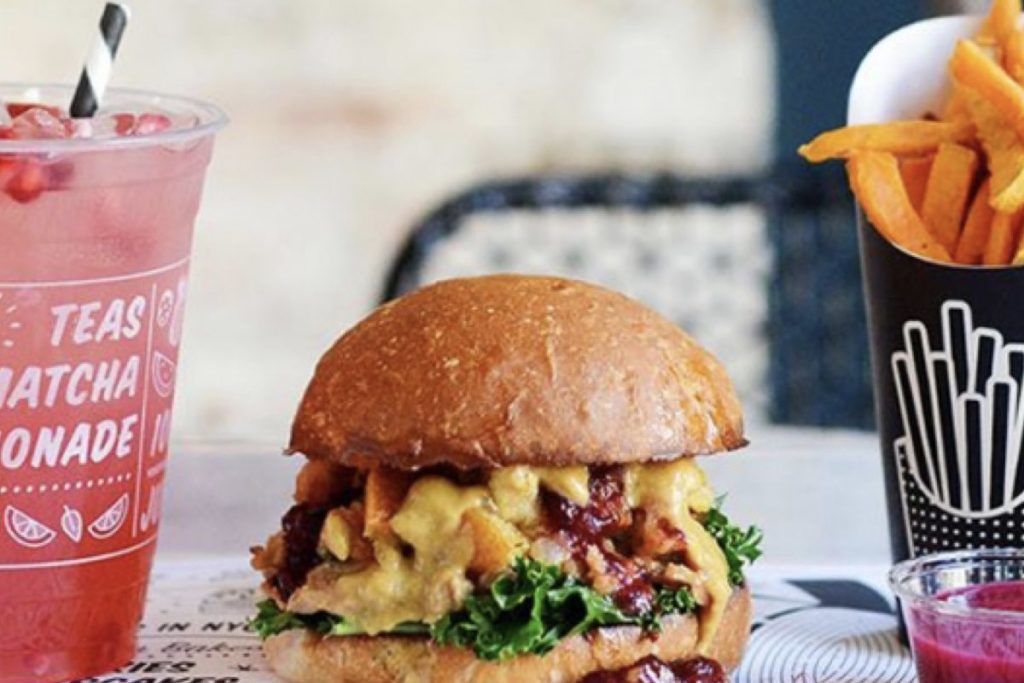 Fast food, just not as you know it. Here are 7 soul satisfying vegan burgers for the healthy hedonist, for Veganuary and beyond…
By Chloe
New York's hippest plant-based, fast casual restaurant is coming to Covent Garden. Their signature black bean and quinoa burgers are loaded with guac and sweetcorn salsa, and served alongside air-baked fries and beetroot ketchup. Yum.
Where: Drury House, 34-43 Russell St, London WC2B 5HA (located just off Covent Garden piazza)
Tube: Covent Garden / Holborn
Yeotown Kitchen
Try the 'Yeotown Burger', made with beluga lentils, carmelized onions and local quinoa on a flax sundried tomato bun with probiotic aioli catsup with roasted sweet potato fries. Comfort food for your mind and body!
Where: 42 Chiltern St, Marylebone, London W1U
Tube: Baker Street (Bakerloo, Jubilee)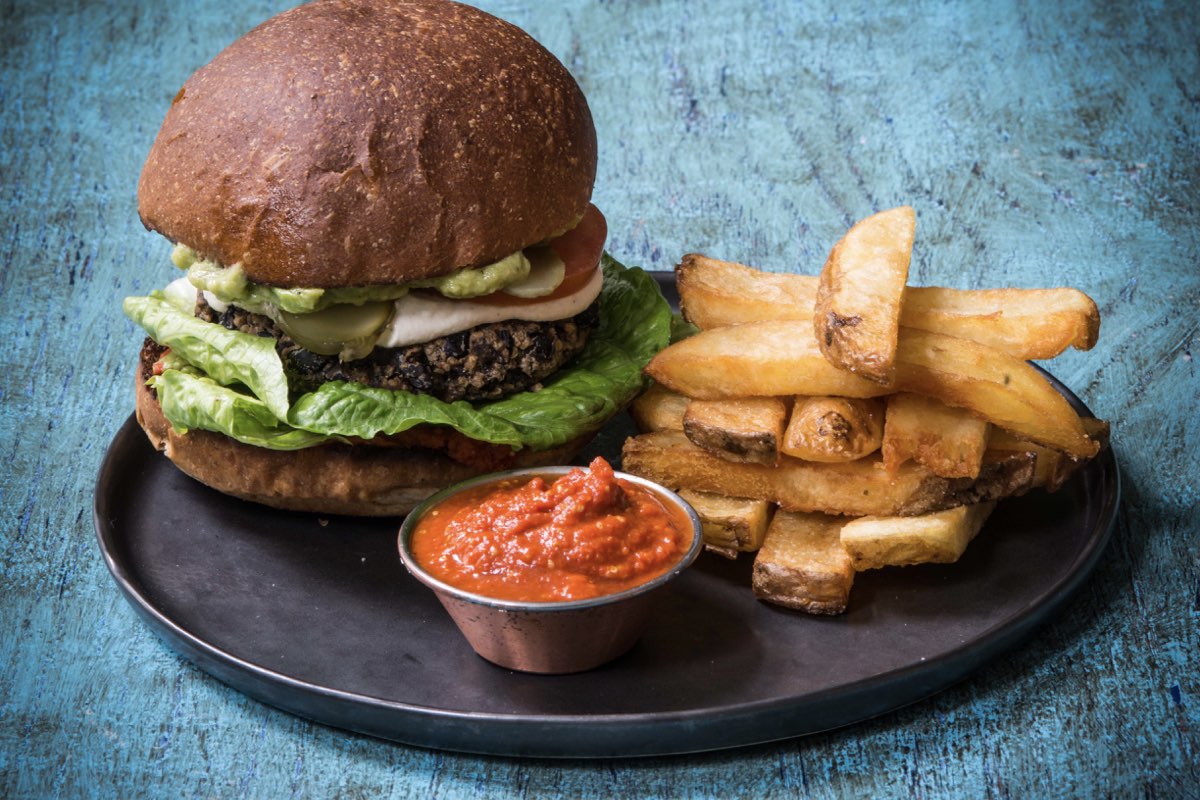 Farmacy
Try the 'Farmacy Burger': a millet, black bean and mushroom burger served with garlic aioli, goji ketchup, avocado, pickles, tomato and potato chips in a sourdough vegan bun. Gluten free toast or bun available served with your choice of potato chips or sweet potato fries.
Where: 74 Westbourne Grove, London W2 5SH
Tube: Notting Hill Gate or Bayswater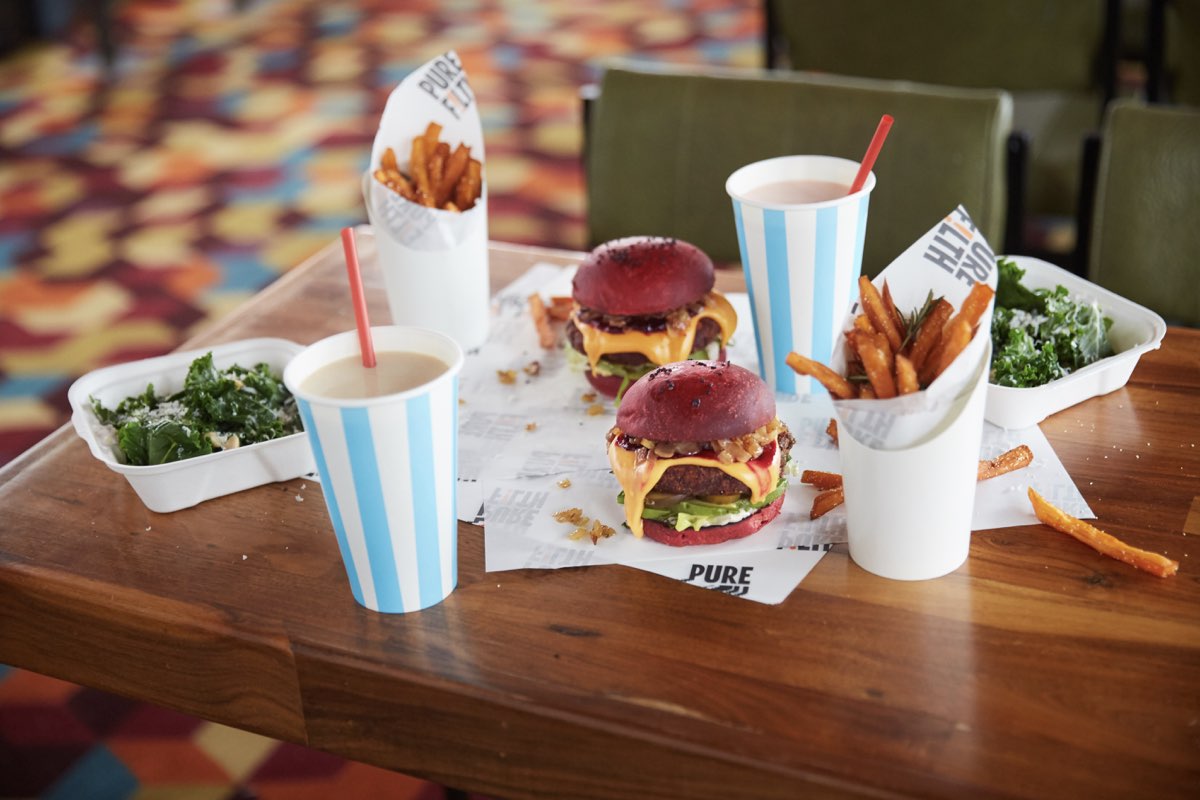 Pure Filth
Nutritionist Rosemary Ferguson and chef Gizzi Erskine are soon to launch an American Diner with a healthy twist. Here your happy meal will come in the form of a black bean patty on a beetroot bun with onions, beetroot ketchup, American beer cheese and pickles, washed down with an almond milkshake. Watch this space.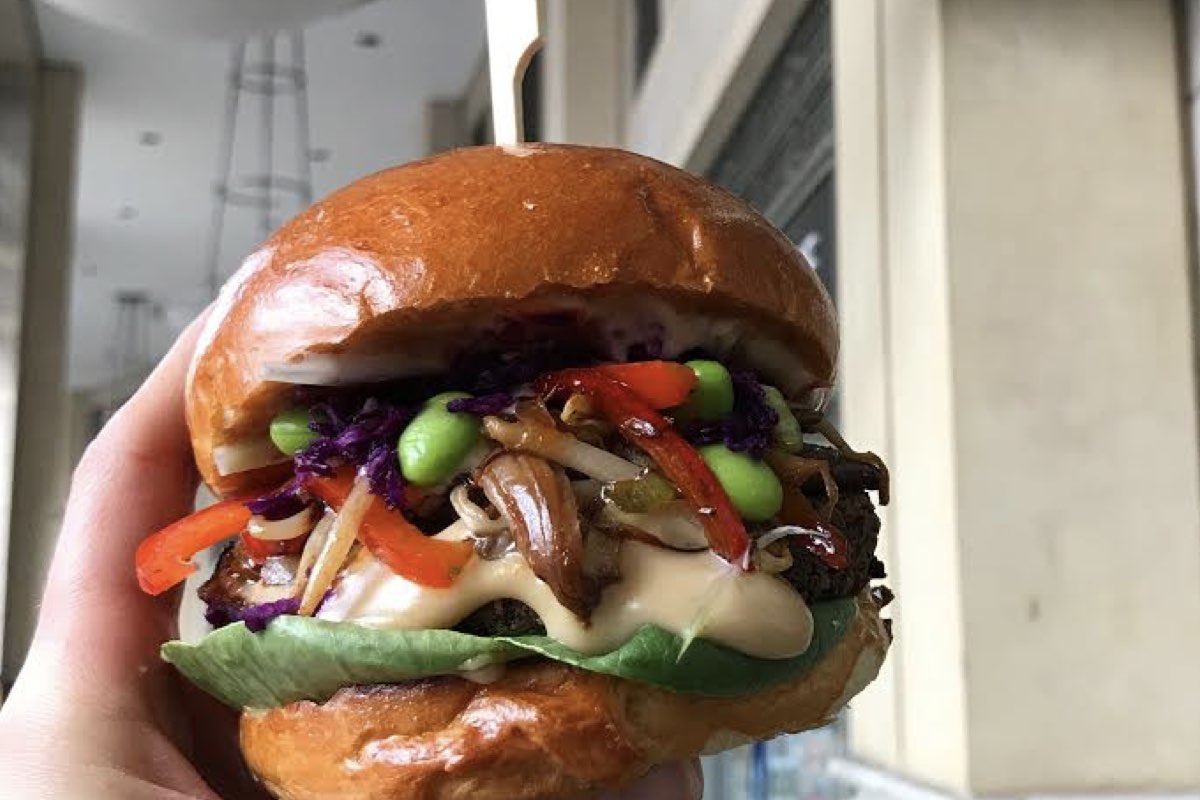 Tom's Kitchen and The Vurger Co
Tom's Kitchen has partnered with The Vurger Co to create their own take on a hoisin roll. A hoisin glazed mushroom patty with crispy Pak Choi, topped with hoisin stir-fried oyster mushrooms and shredded crunchy spring onions, cucumber and red cabbage.
Where: Tom's Kitchen restaurants in Chelsea, Canary Wharf and St Katharine Docks, (from 2 January – 31 January 2018)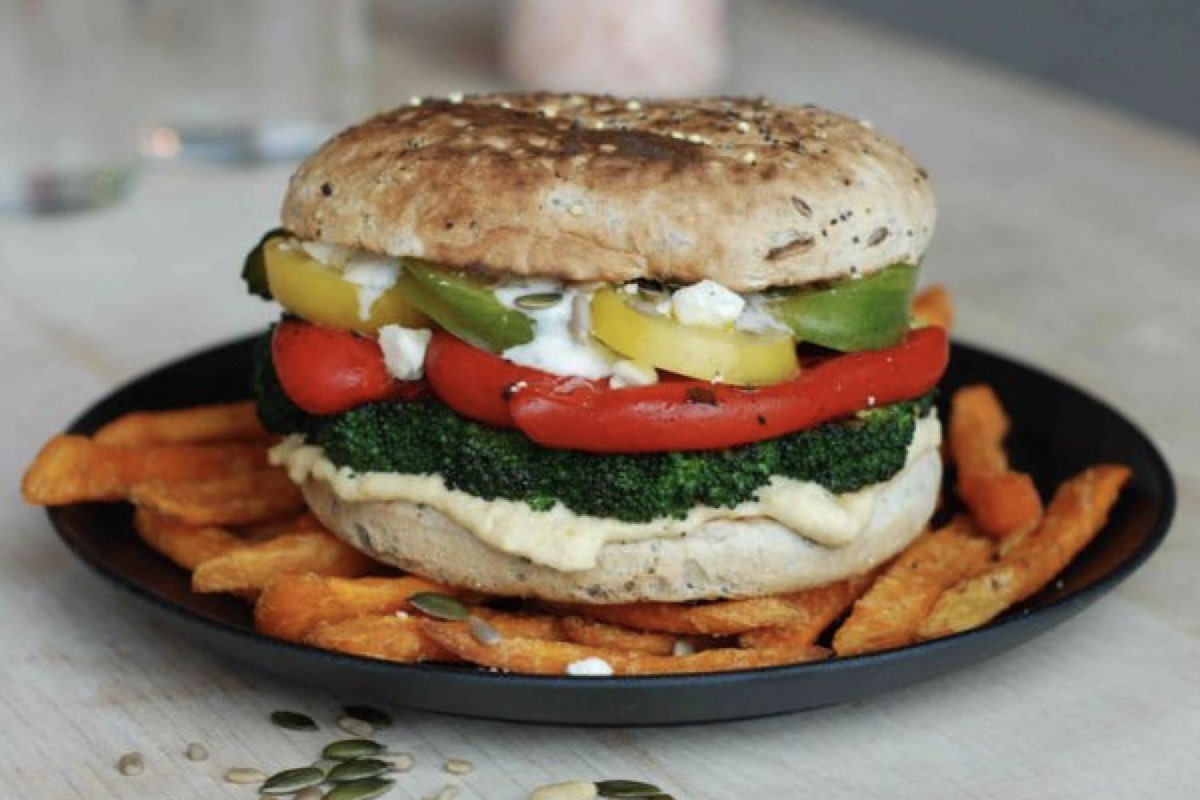 Cut + Grind Burgers
Try the 'Virtue burger'. A five-seed bun filled with hummus, chargrilled broccoli, red peppers, heritage tomato and tzatziki. Or the vegan burger with miso glazed aubergine sesame slaw, sweet pickles and spiced ketchup that will leave your tastebuds dancing.
Where: Cut + Grind Burgers, The Urbanest Building, 25-27 Canal Reach, N1C 4DD, Kings Cross, London
Tube: King's Cross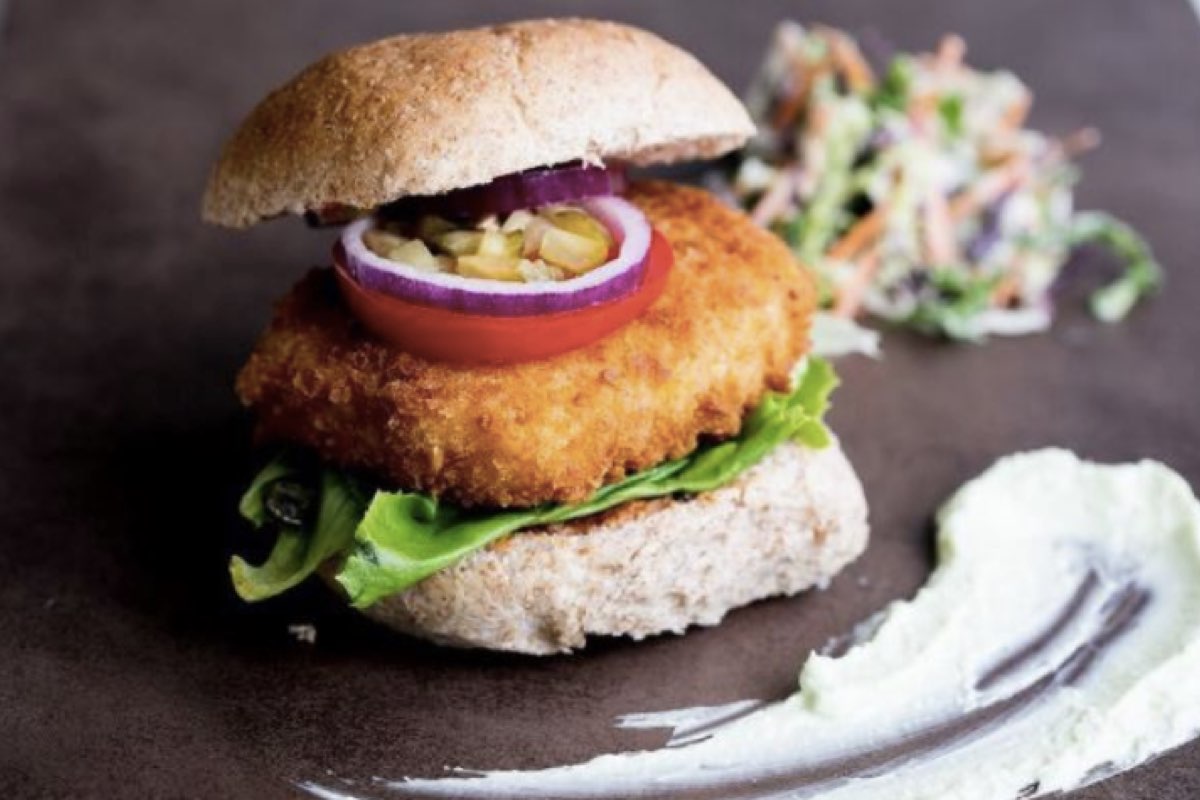 VBurger
Try 'Up-beet': slow roasted british beetroot and quinoa patty, served with smoked tomato relish, lettuce, tomato, dill gherkins, sliced red onion, and topped with a garlic and chive aioli. Or 'Feisty falafel': smashed chickpea and roasted sweet potato burger seasoned with organic turmeric and cumin, lettuce, tomato and red onion, and drizzled with spiced harissa mayonnaise and tahini.
Where: Camden Market, Camden Lock Place, Chalk Farm Rd, London NW1 8AF (next to Gilgamesh restaurant)
Tube: Camden