What does a DJ and a mixologist have in common with a POUND Icon like Jess McKee? They all know how to get the party started. Whether we're talking dancing, cocktails or fitness (or in our dream world, a combination of all the above!), it pays to have a master entertainer at the helm.
If you want your fitness regime to feel less like a chore and more like a celebration, here's 8 instructors you NEED to try a workout with…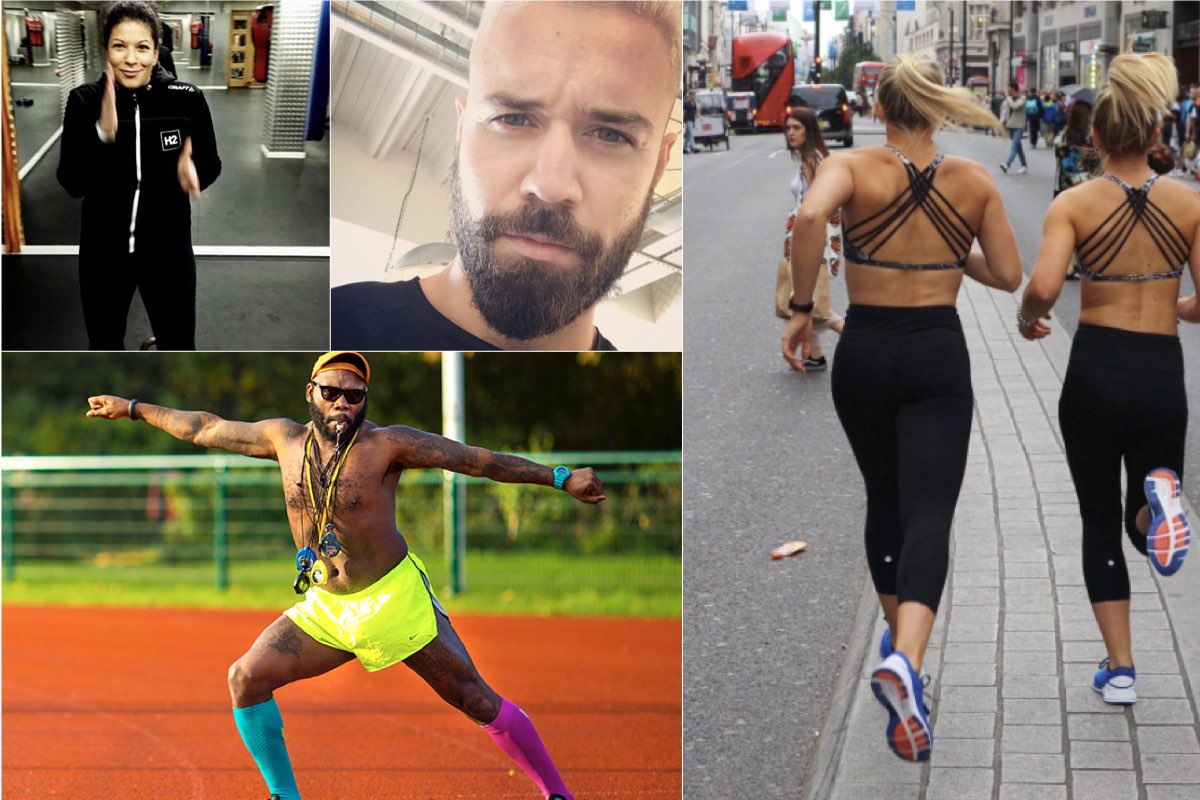 Izzy Nkiessu – Guifo – @izzymademedoit
Teaches at: H2Clubs & MDF & can be found at Reebok store in Covent Garden & Pure Health in Lemington Spa.
What: Spinning, Bootcamp & Circuits.
Need to know: Izzy has an infectious personality & the biggest smile.
James Lee Dawkins – @jamesleedawkins
Teaches at: Psycle, Mob45 Gymbox.
What: Dance, Spinning & a class called 'House of J' at Gymbox.
Need to know: James is a choreographer so teaches everywhere and if you need to plan a group dance class, he's your guy!
Emily Kier & Hannah Tyldesley – @twicethehealth
Teaches at: Run club on Tuesday evenings (free) & Un1t in Fulham
What: Running, strength classes at Un1t Fulham.
Need to know: These two are the happiest duo on the planet.
Jess McKee – @mckeejess
Teaches at: Gymbox, 1Rebel, PT yoga.
What: Pound at Gymbox, boxing at 1Rebel, yoga 1 on 1.
Need to know: Jess has endless positive energy you will want to be around her.
Cory Wharton-Malcolm – @bitbeefy
Teaches at: Track Mafia, ONE LDN.
What: Running & Strength and Conditioning
Need to know: Cory will provide non-stop entertainment while you're working out. A bit of MC-ing & you will been seen on his Instagram stories if you take a class with him.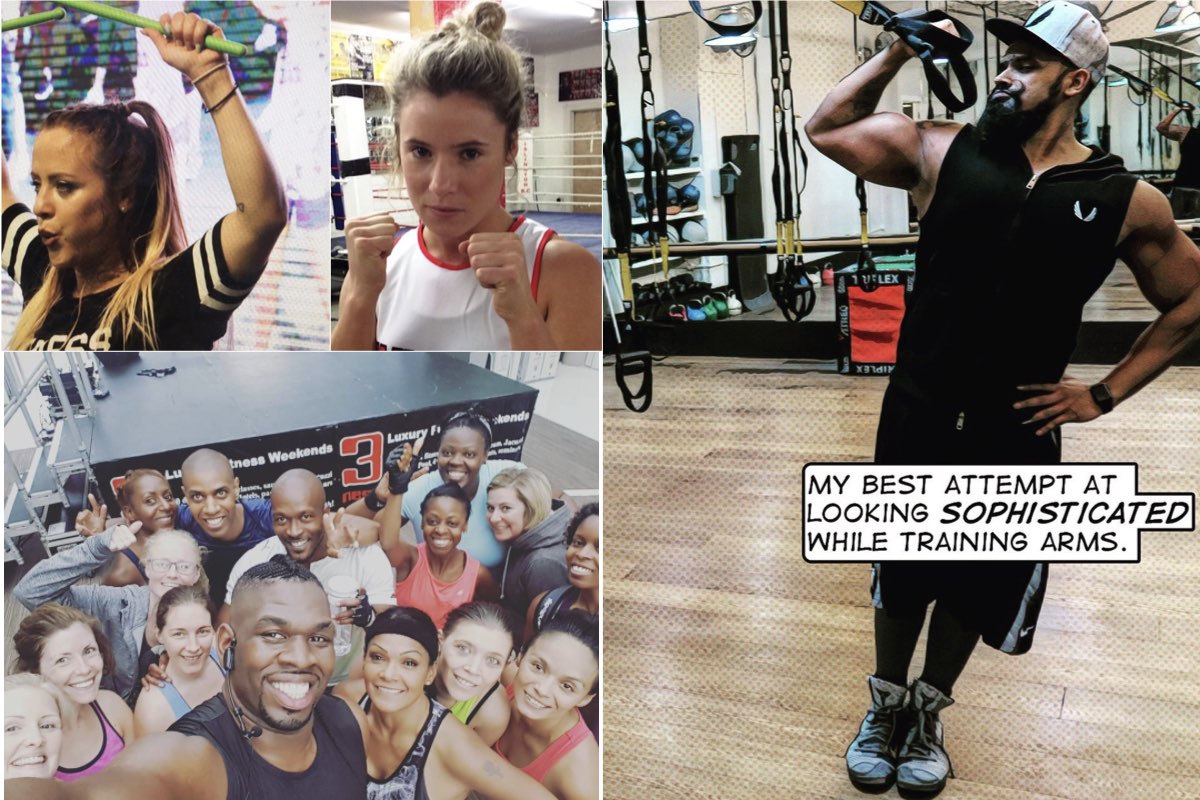 Amy Andrews – @amyandrewsboxing
Teaches at: Kobox, BXR & Blok
What: Boxing
Need to know: Amy is the ultimate pocket rocket. Trains hard. Fights and believes in excelling at something!
Gokul Yesodharan – @thepowtential
Teaches at: Heartcore
What: TRX
Need to know: He's an actual superhero.
Julz – @julzs24
Teaches at: Leyton Fitness First
What: Spinning, Step, Dance and Body combat
Need to know: You'll have to queue to get into one of his spin classes. Expect old skool tunes and garage beats. He's incredible!