Soup season is upon us. Melissa Hemsley has put together 9 simple easy soup recipes that can be thrown together in under 30 minutes. Make double and freeze for a rainy day when you don't feel like cooking…
Simple Easy Soup Recipes
COCONUT CARROT SOUP WITH CARROT TOP PESTO
"This Spiced Coconut Carrot Soup with Carrot Top Pesto is a great way to love your veggies and minimise food waste in your home. If you can't get carrot tops then use whatever greens need some love instead, such as radish tops, or left over spinach/mixed leaves from salad bags that you don't know what to do with".
EVANGELINA'S FILIPINO CHICKEN NOODLE SOUP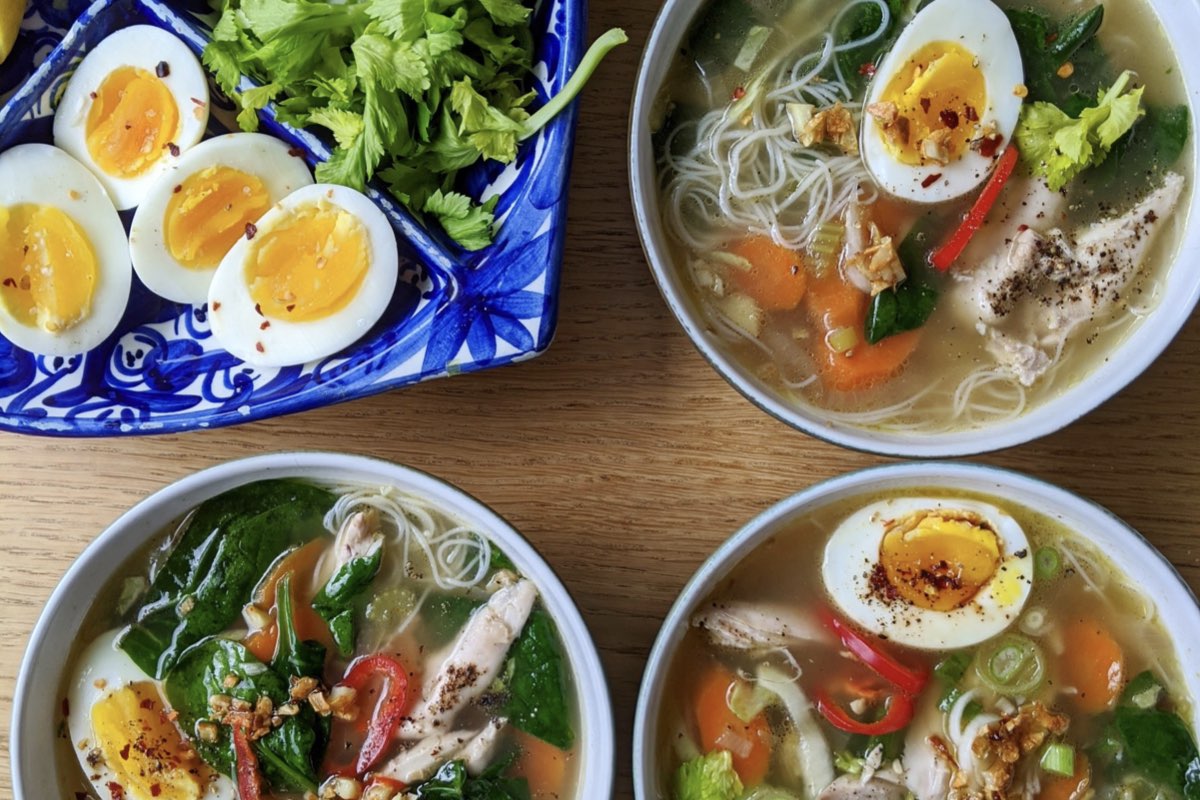 "This Filipino Chicken Noodle Soup from my Mum is a bit of a cross between two Filipino soups, Tinola and Sotanghon. You can swap in any vegetables you have in the fridge; runner beans, leeks, broccoli, red pepper, pak choi, spinach, any variety of cabbage, really anything. You can also use the chicken carcass or other bones to make this recipe so use what you can find, it will make extra stock so freeze it to make soup another day or store it in the fridge for up to three days".
SUPER GREEN SOUP WITH HALLOUMI CROUTONS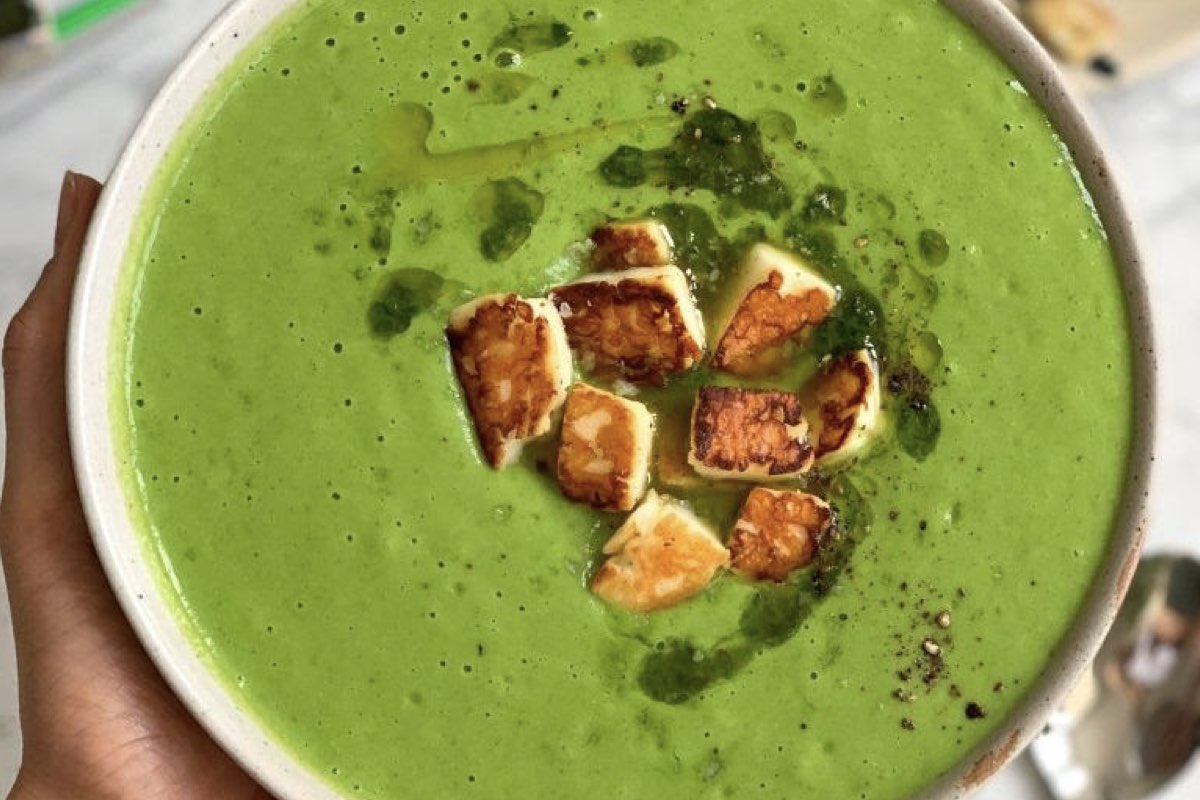 "Halloumi Croutons & Super Green Soup in 30 minutes! Inspired by a creamy potato and leek soup, this soup has the cheerful boost of greens too. Swap the potato for celeriac or a mix of both. If you don't have kale, try chard or spinach or add some peas too".
ZERO WASTE CAULIFLOWER SOUP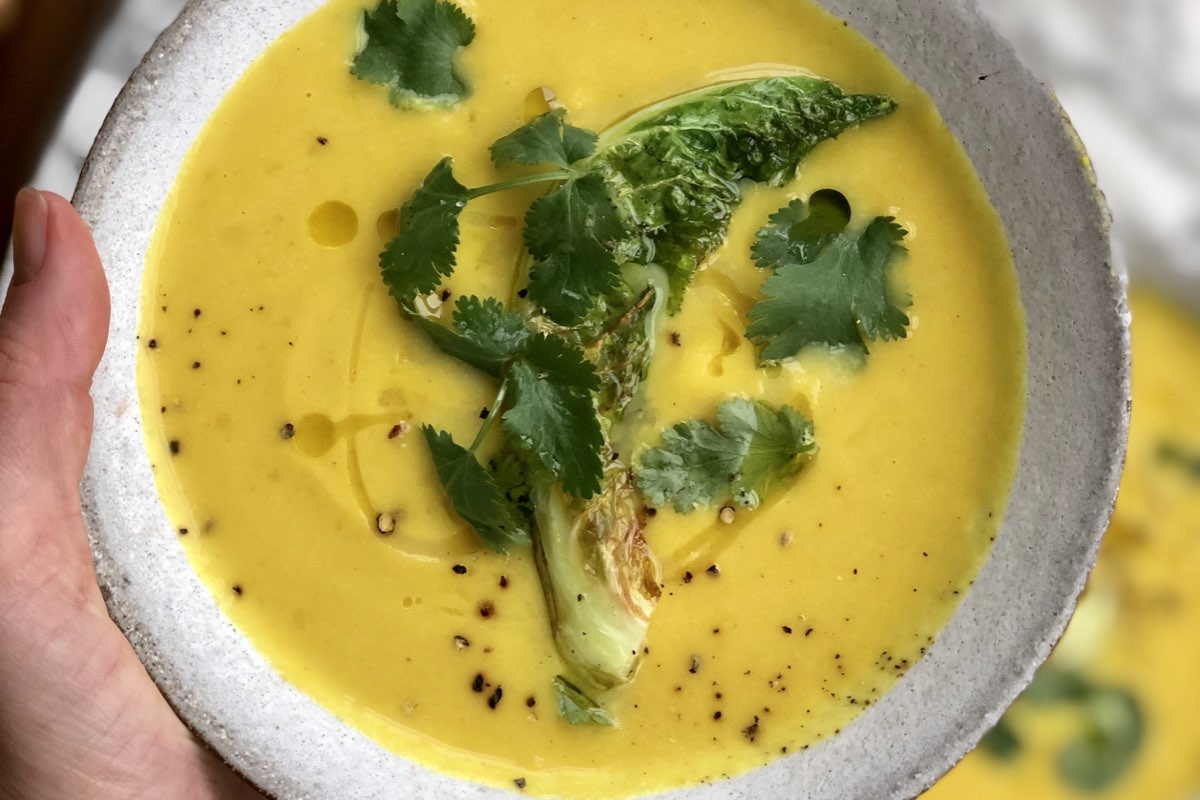 "This zero waste Cauliflower soup uses all the bits you might throw away with fried cauliflower leaves giving a lovely crunch. The whole cauli is used in all it's glory and goes in along with turmeric, ginger and some beans to make a creamy hearty base. Perfect for making a big batch and freezing for a rainy day".
COCK A LEEKIE SOUP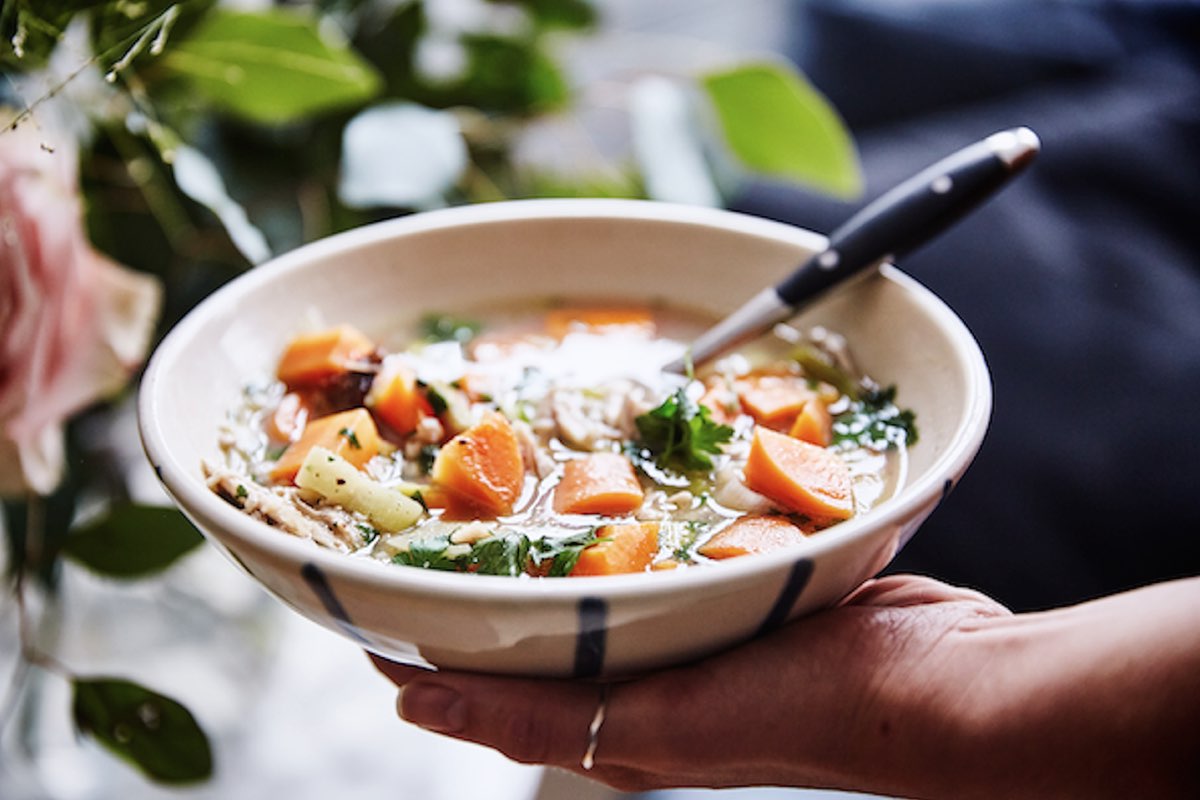 "Everything is used up in this Cock a Leekie Soup, ideal for a comforting lunch or supper to really warm you up. Make a big batch and freeze for a rainy day when you don't feel like cooking, or take a portion to work in a flask. This is a great dish for making better quality meat go further".
MONDAY MISO SOUP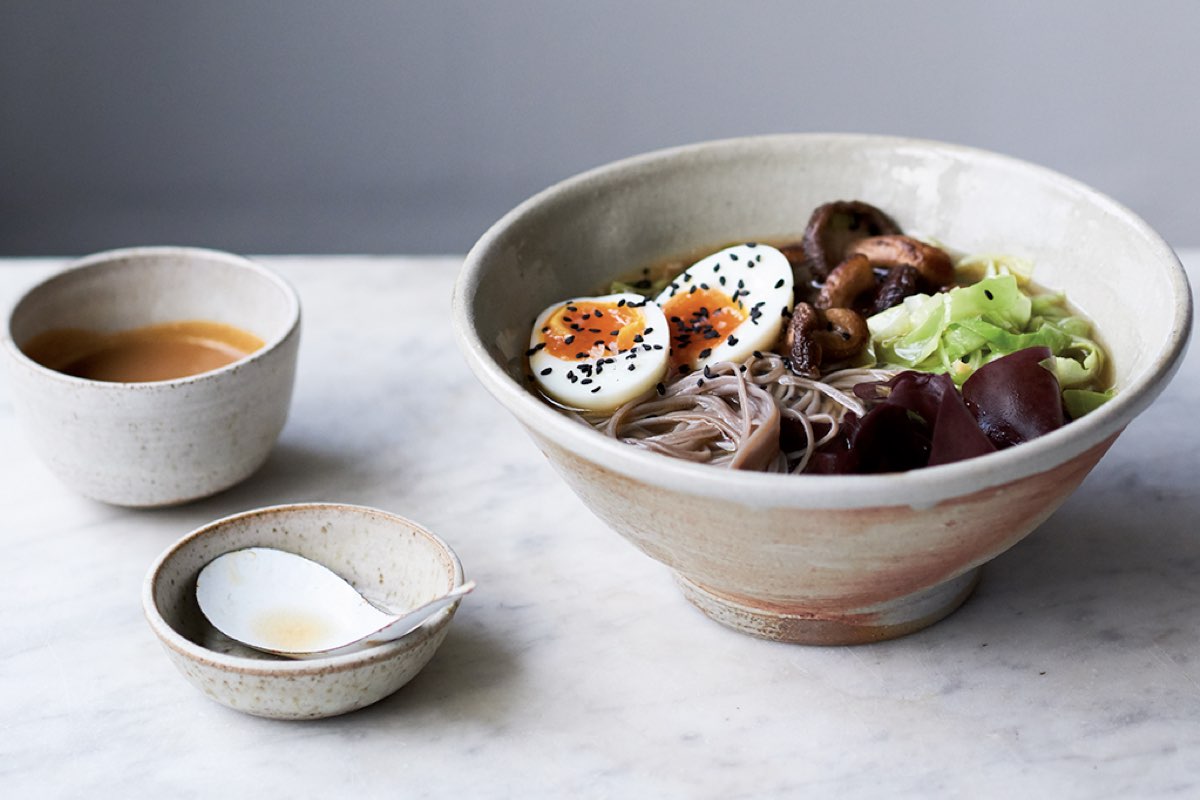 "Soothing, easy and restorative, this is my ideal Monday night dinner from my cookbook 'Eat Happy' which will set you up nicely for the week ahead. Think of this recipe as both your Monday night dinner and an investment for the week ahead".
SAGE & SQUASH SOUP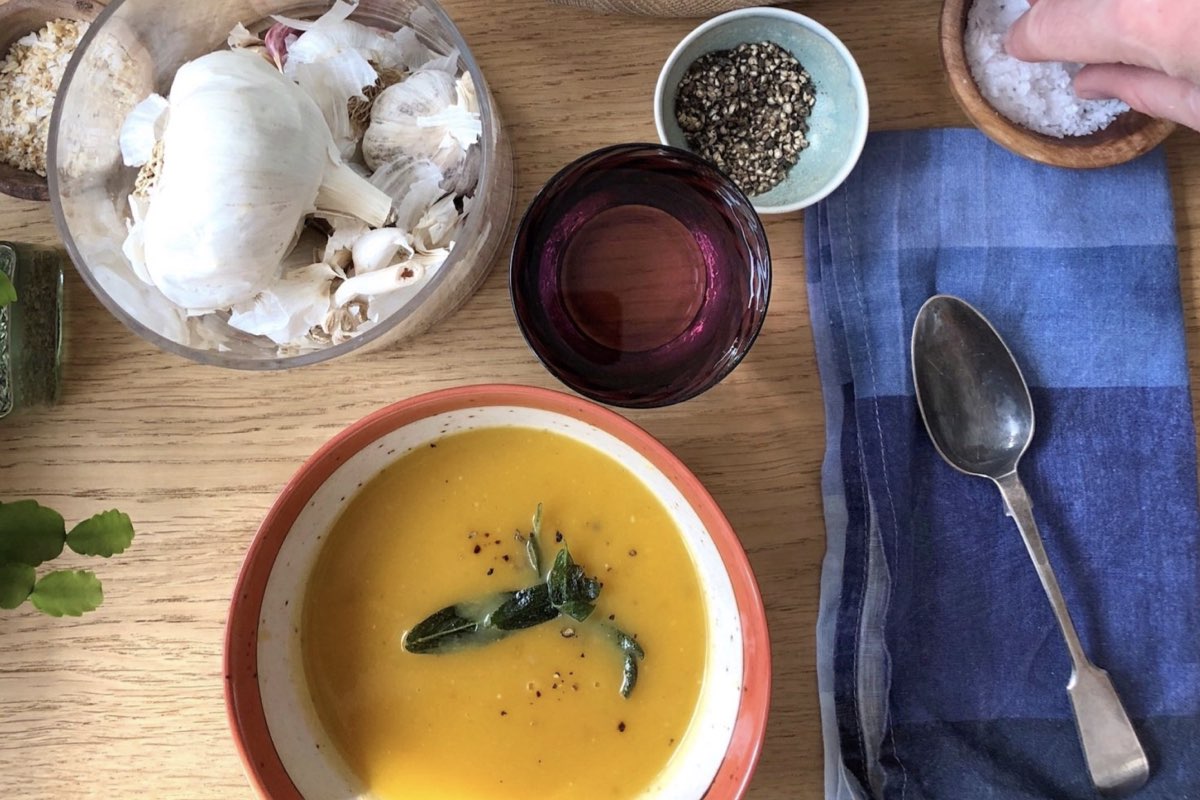 "I love a Soup Sunday and this Sage and Squash Soup is the perfect big batch to make on an Autumnal day. Let it simmer away whilst you snuggle up. Have some today, save some for the week and then store the rest in the freezer for a day when you don't feel up to cooking".
SPANISH STYLE CHICKPEA SOUP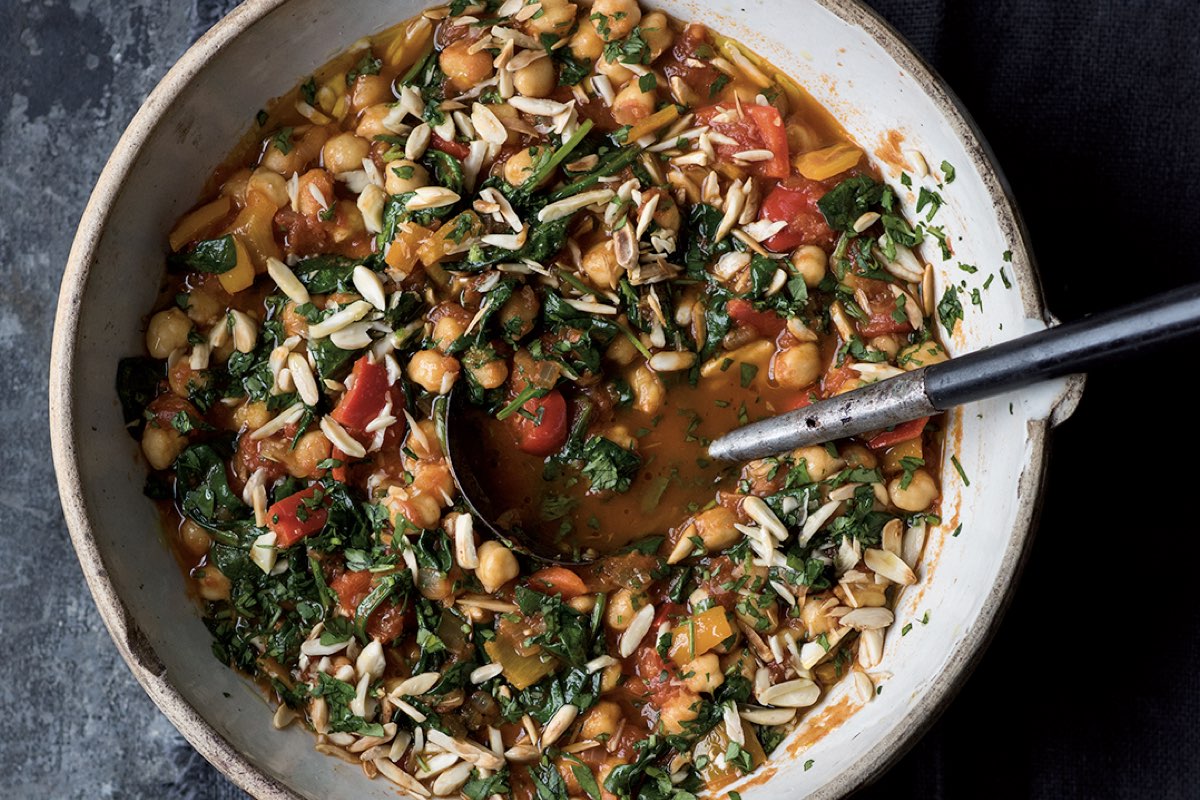 "Using store cupboard staples and spinach from the freezer, this Seville-inspired stew from 'Eat Happy' comes together in under 20 minutes and is a hit with everyone. You could swap the spinach for other greens, such as chopped chard, or add extra bits and bobs, such as a few tablespoons of capers, olives or chopped sun-dried tomatoes".
PEA, MINT & CELERY SOUP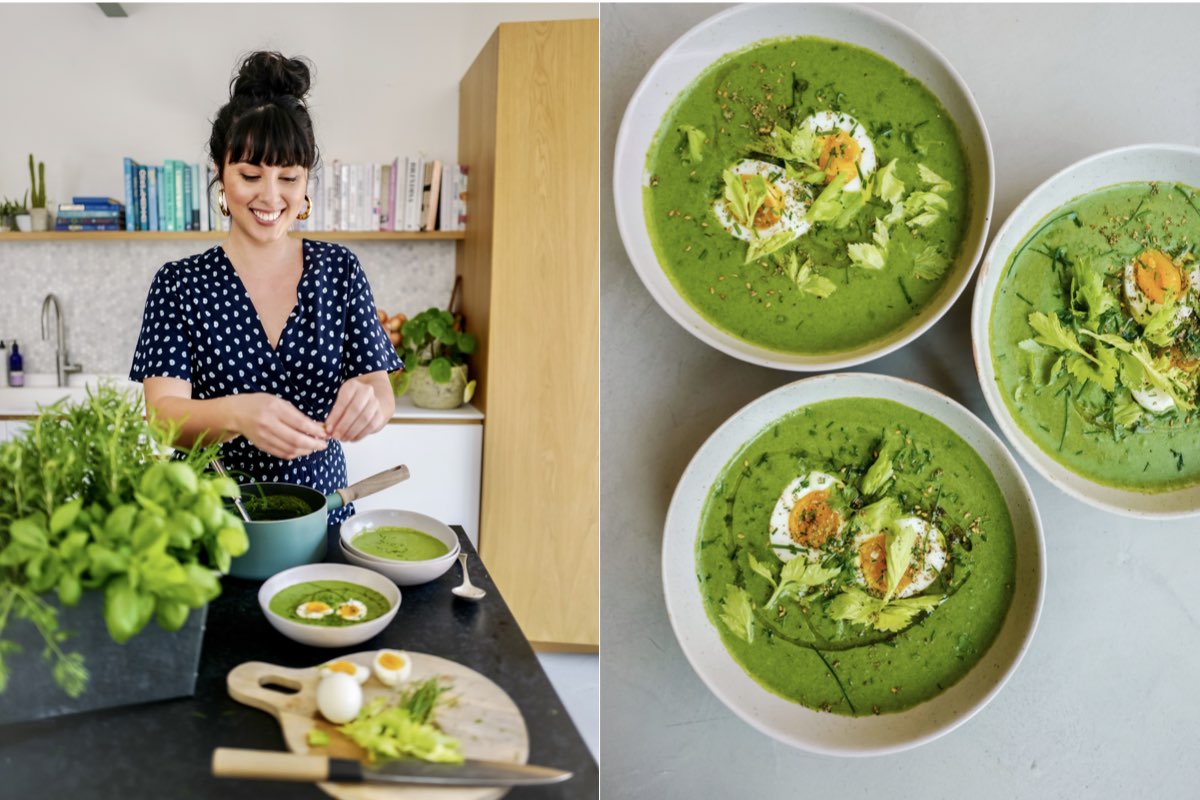 "This Pea, Mint and Celery soup is a big favourite of mine year round. I love adding the soft boiled eggs on top and a big drizzle of extra virgin olive oil. Feel free to add in any other veggies that need using and if you've got leftovers, freeze them for a rainy day when you don't feel like cooking".
Liked this article on Simple Easy Soup Recipes? Melissa's brand new cookbook, EAT GREEN: Delicious flexitarian recipes for planet-friendly eating is out now! Get your copy here.
Get your weekly DOSE fix here: SIGN UP FOR OUR NEWSLETTER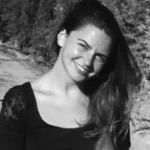 Hettie is the editor and co-founder of DOSE. A keen runner, she's also partial to a blast of high-intensity and hot yoga. A country girl at heart, she divides her time between London and the lush rolling hills of North Devon. When she's not jetting off on her next adventure, Hettie can be found in a candle-lit alcove with a laptop, a spaniel and a full bodied Malbec.