Social media has become a hotspot for hilarious memes since Boris Johnson's proposed plan for easing lockdown measures. Guest contributor Helena explains why a coming out of lockdown meme is what you need right now…
The four step plan aimed to ease the nation out of lockdown has given the country an end destination to the bumpy and often stressful coronacoaster ride. By the 21st of June, we hope to be turning locktail hour into cocktail hour and swapping the quarantinis for dirty martinins as we get down on the dance floor – a real one, not a solo dance party
Despite BoJo's warnings that these plans are subject to review, we couldn't help but share some of our favourite end of lockdown memes, to give yourself a giggle and get your dopamine flowing as we anticipate the light in the end of the tunnel…
Best end of lockdown memes
1. Girls on the go
What will you do first on June 21st?  The list of possibilities is endless, whether it's trendy brunch spots, cool clubs, or funky bars, DOSE has you covered.
me when June 21st arrives pic.twitter.com/EjkwL8oQ1W

— t (@servingtre) February 23, 2021
2. Beauty is pain
Too glam to give a damn.
Me on the 21st June after a fresh wax, moisturised with nails and lashes on point ??‍♀️ pic.twitter.com/WA8u9WyvW7

— Gemma Atkinson (@MissGAtkinson) February 23, 2021
3. When you can't remember the last time you wore jeans…
It will be an emotional goodbye to our elasticated waistbands.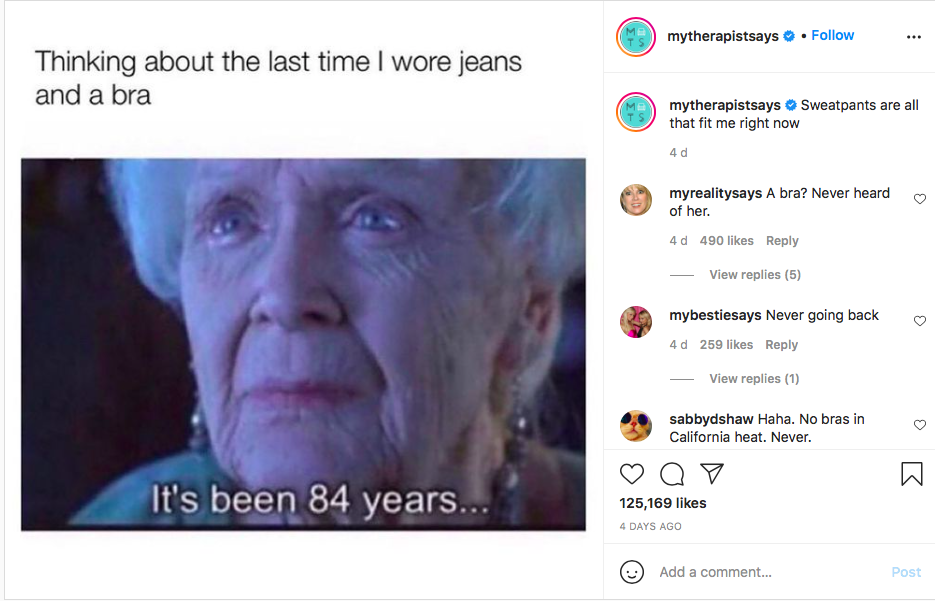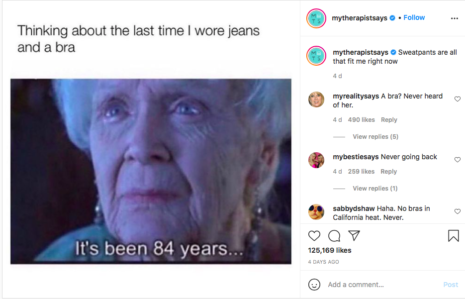 4. Swapping our slippers for stilettos
Walking in heels is indeed an Olympic sport. Get training girls!
Me wearing heels again for the first time on June 21st pic.twitter.com/58NgQaB0eZ

— Jasmin ???? (@Jxparisxo) February 23, 2021
5. Struggling to remember the last time I blow dried my hair…
Thank goodness for the reopening of hairdressers on April 12th. Goodbye split ends, hello luscious locks!
the uk getting ready for a night out on the 21st of june like pic.twitter.com/BScCDn4Koj

— hannah (@mmethyd) February 22, 2021
6. When you haven't been out in so long you have the social skills of a hermit
Remind me how you flirt again?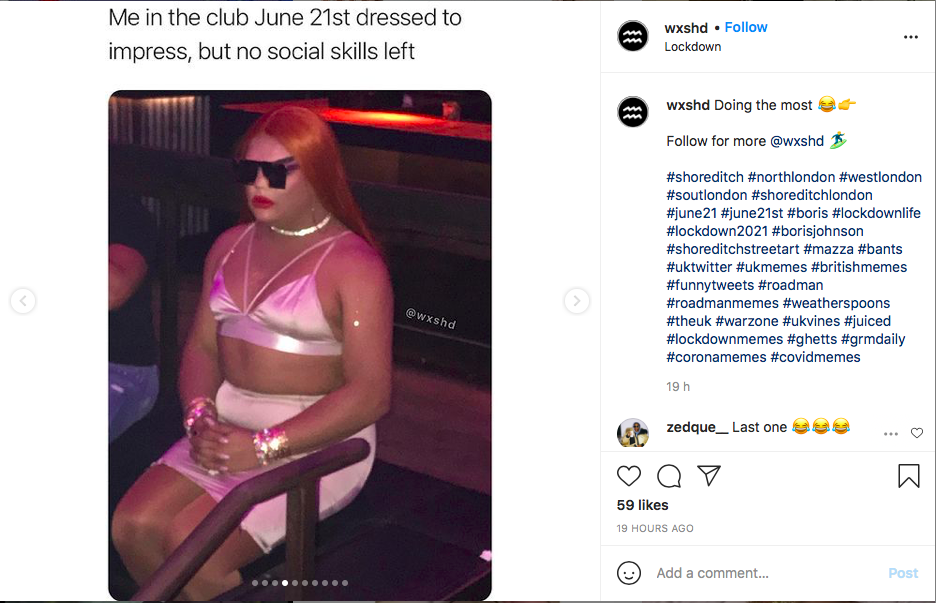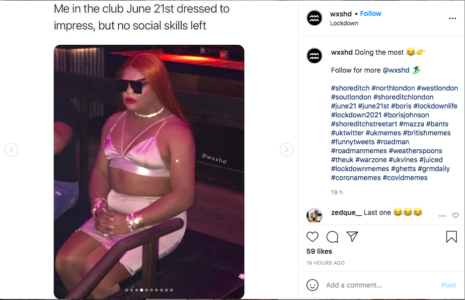 7. Murder on the dance floor…
You'd better not kill the groove.
21st June in the club when they cut the music and turn the lights on, but I'm not finished yet pic.twitter.com/jjWlx1InUt

— Touchdown Tems (@MrLastMinute_) February 22, 2021
8. Eating is cheating
I'll have a corona minus the virus.
21st June. 9:00am.

Friend – "We should really eat breakfast before we start dri…."

Me – pic.twitter.com/MbOsUAdQo7

— Sarah ? (@Hinder_Surprise) February 23, 2021
9. We know your tactics BoJo 😉
Sneaky suspicion that Boris is planning a night out on the lash with Matt Hancock.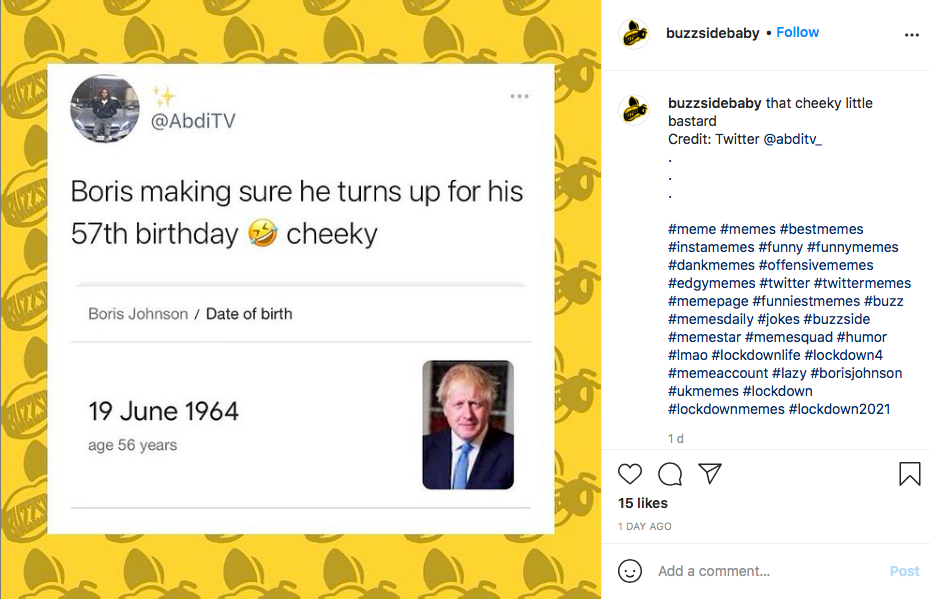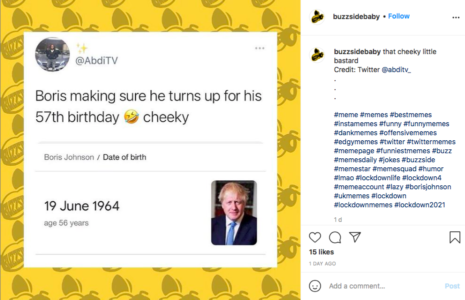 10. Set your alarms and be ready
Be there or be square.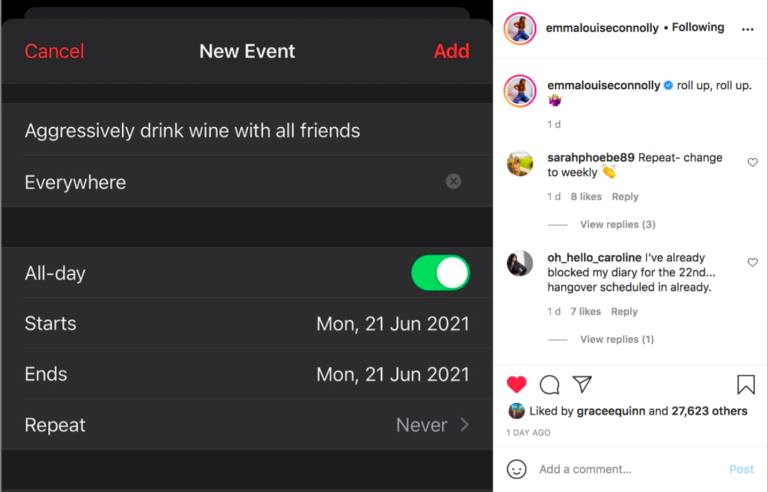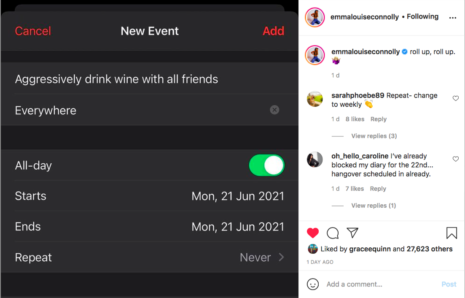 Got any more funny coming out of lockdown memes? Share them with us on Instagram @DOSE
By guest contributor Helena Holdsworth
Main image: Bridget Jones' Diary
Get your weekly DOSE fix here: SIGN UP FOR OUR NEWSLETTER