"Out here, people do not understand the meaning of stress," our guide, Oscar, purred to me as we watched azure-blue waves crash against the shore of a deserted beach drenched in glorious sunshine.
Gazing down from the vantage point of a rugged hill we'd just climbed on our mountain bikes, not a soul in sight, I struggled to remember the last time I'd felt at such peace. At this time on any other Monday I would be battling hundreds of other commuters to barge my way on to an overcrowded tube. The contrast couldn't have been more pronounced.
Despite seeming a million miles away from the hustle and bustle of life in London, the treasures of Cadiz can in fact be reached in just a couple of hours from the City, making a long weekend escape perfectly possible.
Arriving into Gibraltar airport, you'll be met by a charming Spanish driver and whisked off to the Andalusian countryside, winding up at Casa La Siesta – a gorgeous villa built by a British couple who were so seduced by the magic of the area that they decided to establish a permanent base there.
[smartslider3 slider=104]
Fellow frazzled City-dwellers should rejoice at their seduction, since it has borne a beguiling boutique hotel that serves as a luxurious refuge for those in need of an escape.
The Casa caters for every individual's needs, be that languishing by the pool all day (and into the night – it's heated), or, for those who can't quite shake off the pace of life back home, an adrenaline-filled bespoke biking trip to take in the highlights of the region at a cadence to suit you.
I opted for a mix of the two, spending mornings in the saddle exploring the phenomenal scenery of the region, before returning home to rejuvenate my tired muscles with a poolside massage and replenish my energy stores with bowls of thick gazpacho and protein-rich squid salads. Bliss.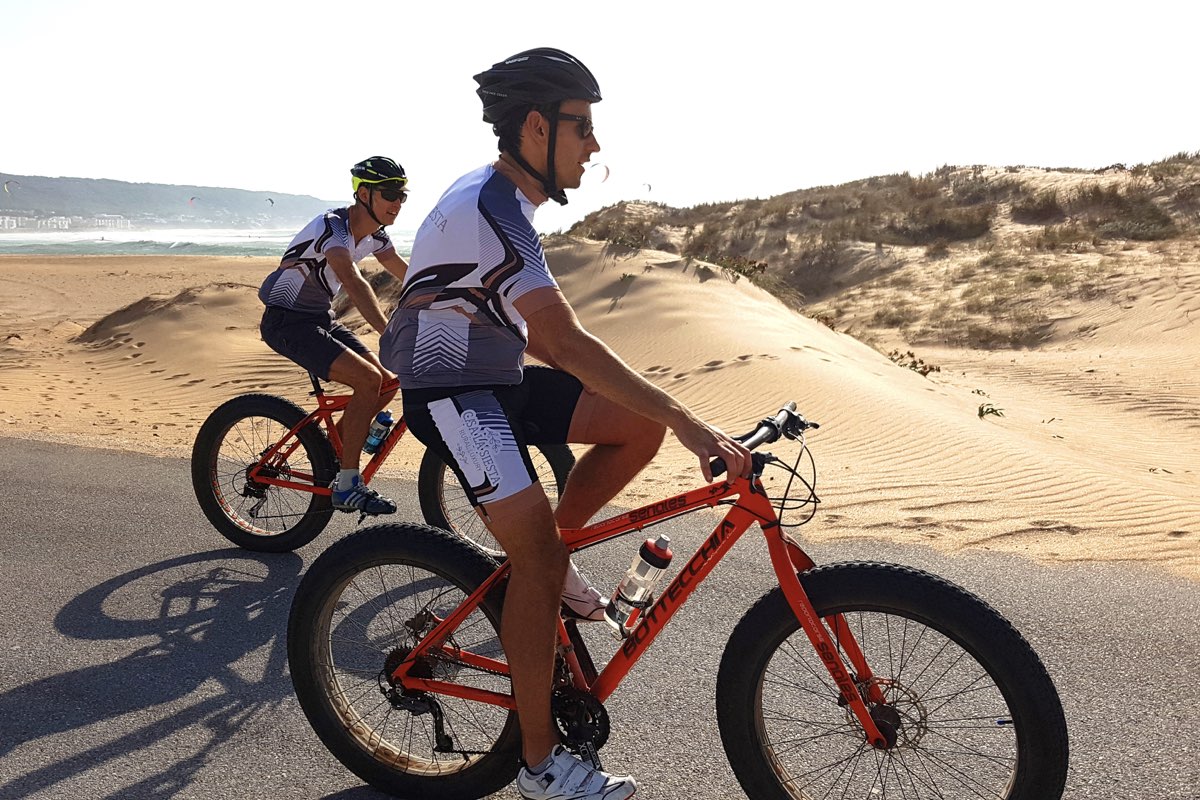 The cycling was certainly a challenge, but a support vehicle was never too far away if the legs couldn't quite hold out to the top of a climb. I was honestly rather shocked at what my body was able to achieve, sustaining lengthy stints before stopping at a café for a mandatory dose of carb-filled tortilla to push through the next stretch.
Cycling, I've realised, is the perfect solution to my impulse to sample the widest range of local cuisine possible when visiting a new destination. With so many calories being burned at the wheel, it's absolutely essential to have regular breaks and take on additional fuel to power on.
Hence my sheer delight at the discovery that my visit happened to coincide with the annual 'dia del lomo en manteca' – a day that celebrates the preparation of a special kind of pork dripping, best spread thickly on bread and washed down with a cold cerveza: quite possibly the best way to replenish depleted energy stores after a tough morning on the bike.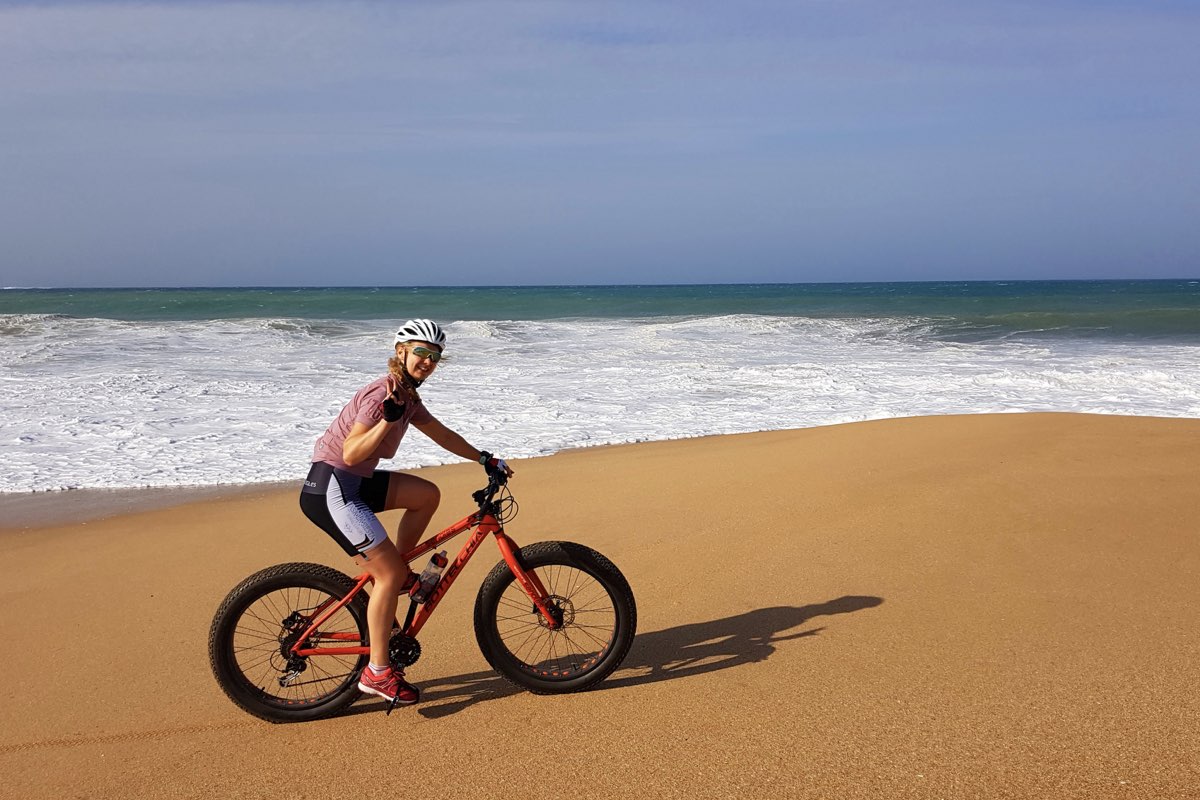 Having taken care of my stomach, the next things requiring attention were my aching muscles. Both the in-room sports massages laid on by Casa La Siesta and the heated pool fulfilled my every need. And thanks to the absolutely gigantic beds with the cosiest pillows and sheets imaginable, coupled with a post-dinner medicinal glass of Pedro Ximénez, starting the next morning's ride well-rested was never an issue.
We ended the week with a morning going off the beaten track on 'fat bikes', with nothing but horseback explorers and wild scrubs to keep us company. Gazing towards the African coast atop our vantage point, I contemplated the richness that I had packed into a three-day trip: extreme exhilaration on the bikes, exquisite cuisine, sunshine and relaxation by the pool, and profoundly deep sleep. I had experienced so much, yet had never felt more rejuvenated.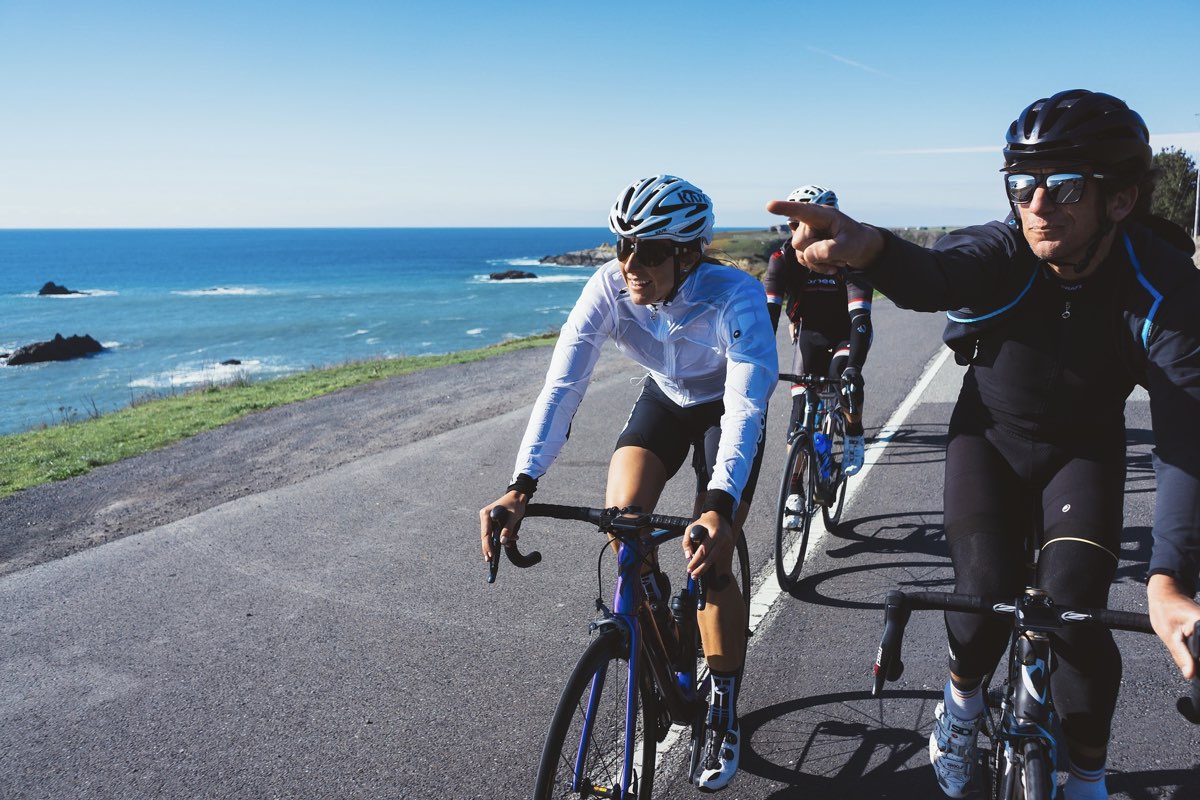 I must admit that I've been guilty of deriding the Spanish pace of life in the past. Immersing myself in it for three days made me realise that the joke was on me. My life at home is a constant struggle to keep the pedals turning and not let them run away from me, leaving no room to savour the special moments of each day.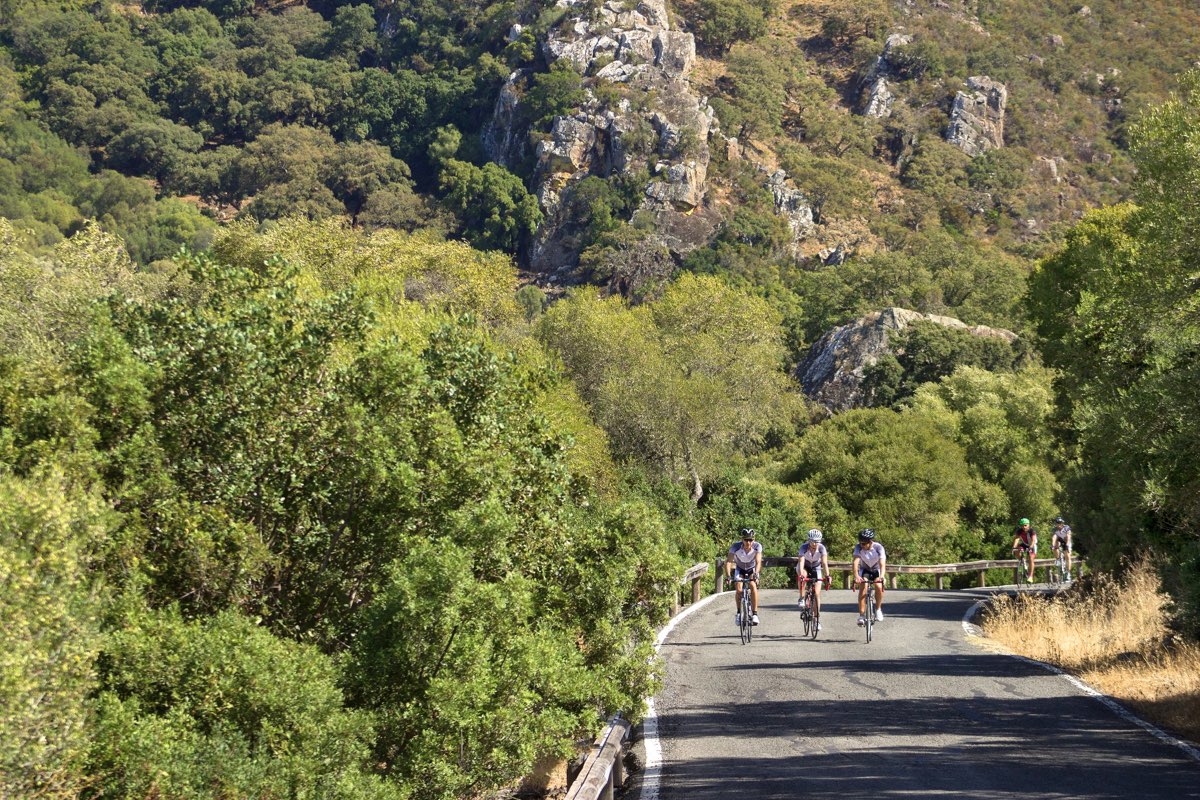 When I took to the wheels out here, I encountered people who lived and breathed the beauty of their region, who relished each meal and took delight in every interaction. By cramming my life with so many commitments, I'd lost the ability to enjoy any of them. My cycling break at Casa La Siesta gave me the space to reconnect with it all and, ironically, live life to the fullest I had done for a long time indeed.
Casa La Siesta is located at Camino de los Parralejos, s/n, 11150 Vejer de la Frontera, Cádiz, Spain. The dates for 2018 group cycle trips are; 2-9 February 2018, 9-16 March 2018, 18-20 April 2018, 4-11 May 2018, 12-19 October 2018, 9-16 November 2018, 7-14 December 2018.  Guests departing 11th Nov or 8th December will receive a 20% discount on their bookings.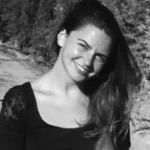 Hettie is the editor and co-founder of DOSE. A keen runner, she's also partial to a blast of high-intensity and hot yoga. A country girl at heart, she divides her time between London and the lush rolling hills of North Devon. When she's not jetting off on her next adventure, Hettie can be found in a candle-lit alcove with a laptop, a spaniel and a full bodied Malbec.