Want to experience a day in the life of an England Hockey Captain? Alex Danson made her international hockey debut in 2001, aged just 16. Following a memorable Gold medal at the Rio Olympics in 2016 she was appointed England Captain and will lead her country at the Commonwealth Games in April and at this year's World Cup on the Queen Elizabeth Olympic Park. She takes a break from her hectic schedule to walk us through a typical day…
I set the alarm for 7am but annoyingly I almost always wake up before it goes off. I'll head downstairs for a coffee which I'll drink in bed with the newspaper on the iPad. If we're training first thing I'll have porridge, nuts, and dried fruit but if it's a later start I'll have something like scrambled eggs on toast. I moved closer to Bisham Abbey, our training centre, a few months ago and now cycle in on my rickety old bike which takes about 10 minutes.
I arrive at about 9am for a 9:30am start and we'll tend to head to the gym first for some stretching and warming up before either heading out for some hockey or staying for a dedicated gym session. No two days are the same and our physical activity is often interspersed with meetings on everything from psychology and tactics, to objectives and video analysis. Our gym sessions place a strong emphasis on strength and power so we do lots of deadlifts, squats, cleans and Theraband work.
Hockey players require a strong core as it's a fast, multi-directional sport that involves continual movement in and out of low positions; a lot of the work is about making us robust enough to deal with the physicality without getting fatigued or injured. You're often going full-tilt without the game stopping for long periods and within the sport we pride ourselves on being one of the fittest teams, so the gym is a huge part of our hockey lives.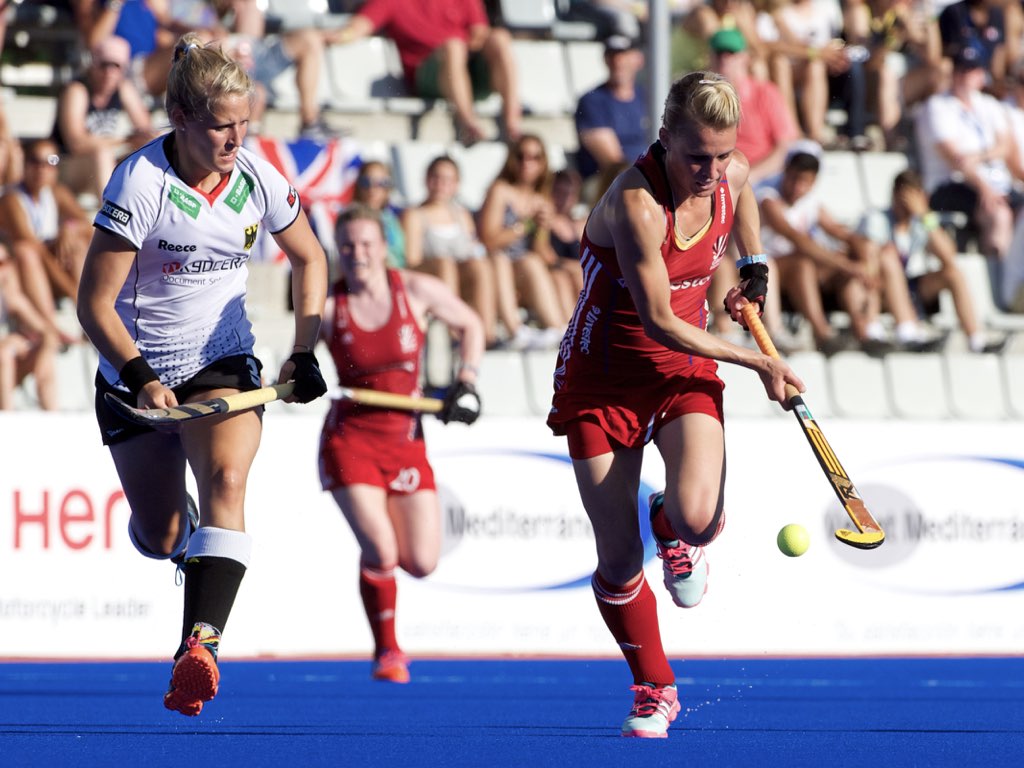 We have lots of nutritionist advice but ultimately our diets are down to us. If I'm snacking it will be fruit or nuts and it's generally BYO for lunch. I tend to have a bigger meal in the evening when I've got a bit of time to prepare, so lunch will be anything from oatcakes and salad, quinoa, brown rice, roasted vegetable wraps, or jacket potatoes if I want something hot.
Our hockey sessions are in the afternoon between 2-5pm and there's such a broad range of activity to develop our skills and gameplay. I made my international debut when I was 16 so have been around the sport a long time, but I'm still as passionate about hockey and sport as I was when I first started playing. I actually think with girls and boys now growing up in a digital and virtual environment it has a more important role than ever to help with their development.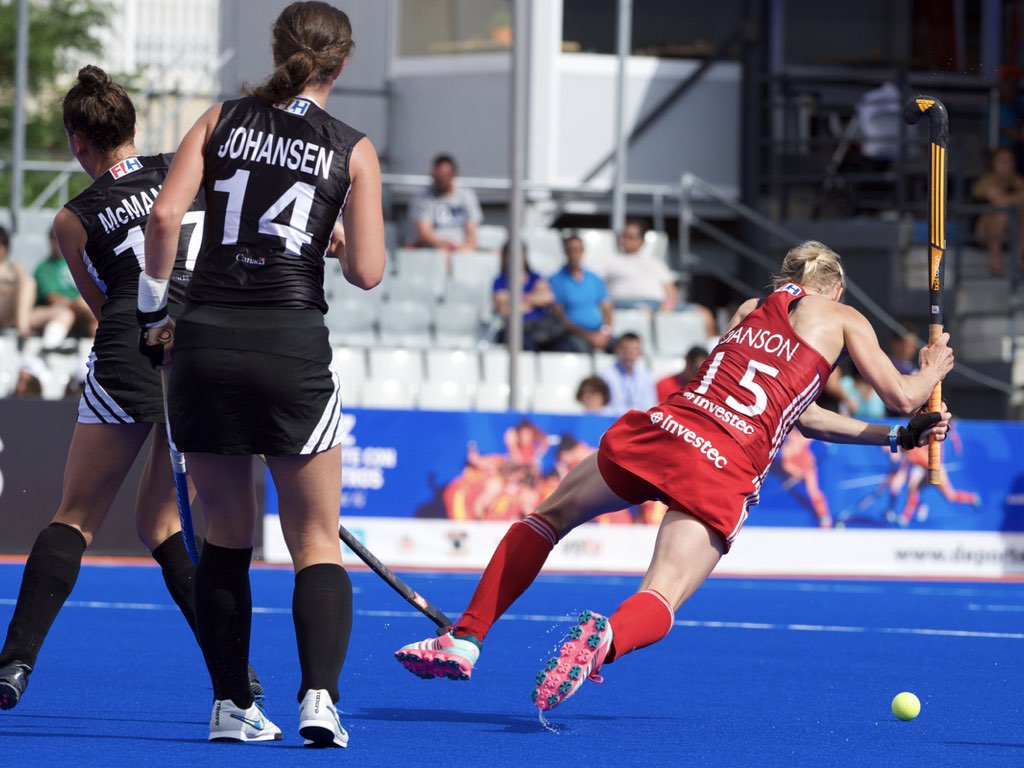 I believe in the power of sport so much that I started The Alex Danson Hockey Academy last year to give 10,000 primary school kids the opportunity to pick up a stick and give hockey a go by 2020. It's not about finding elite level athletes but having fun and helping kids develop life skills through sport. The benefits such as working together, discipline, resilience, learning about setbacks, communication, how to assert yourself and confidence, not to mention the health benefits, are all picked up by doing something enjoyable. I think for girls in particular, who can sometimes struggle with confidence in childhood, it helps empower them and give them the self-assurance to tackle what life throws at them.
Our team sponsor, Investec, conducted some research into correlations between women who played sport and their academic and professional success, and it didn't surprise me that the findings showed that women who play sport are more likely to reach a higher level of education and fill more management roles. At whatever level you're playing there are so many transferable benefits to sport and I feel incredibly honoured to be giving these kids an opportunity to get involved.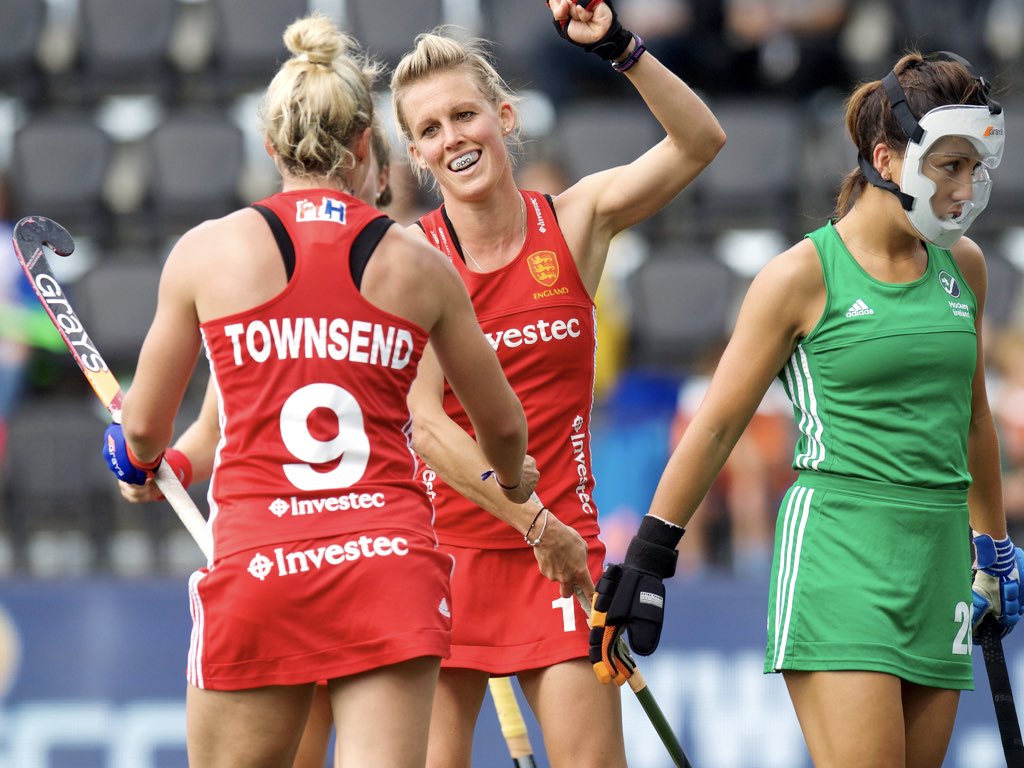 After training I'll head home to shower and change and then might go for a bike ride or a walk in the beautiful Chilterns, or even pop out for a coffee if I just want to get out of the house. I wouldn't quite call myself a foodie as I'm happy to eat functionally and prioritise what I need for training but I do enjoy eating out and cooking. As a squad we spend a lot of time together but I really enjoy socialising with the team away from the hockey pitch and quite often have them over. They all know I'm vegetarian though so know what to expect! I'm currently working my way through Jamie Oliver's 5 Ingredients book but whatever it is will usually be high protein, high carbs, low fat; tonight I'm having a Quorn lasagne.
If we're not on full England Hockey programme then I'll have more time to see my boyfriend and do things like take my niece and nephew to school but elite sport is a full-time commitment and I'm very fortunate to be surrounded by people who understand that.
My evenings are all about trying to unwind and relax so I'll watch some TV (The Crown and The Good Wife) or read (Five People You'll Meet in Heaven – Mitch Albom). The nature of the job means you're always mulling things over and there's always more to do but I try and spend a phone-free hour before going to bed to clear my head and hopefully tee myself up for a good night's rest.
Alex Danson is an Investec Hockey ambassador, Investec support women's hockey from grass roots level through to the national team. For more information visit investec.co.uk/hockey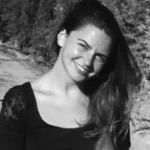 Hettie is the editor and co-founder of DOSE. A keen runner, she's also partial to a blast of high-intensity and hot yoga. A country girl at heart, she divides her time between London and the lush rolling hills of North Devon. When she's not jetting off on her next adventure, Hettie can be found in a candle-lit alcove with a laptop, a spaniel and a full bodied Malbec.