5am starts. Back to back clients, unburdening their daily woes that you soak up like a sponge, whilst staying upbeat, even when you're tired, caffeine deprived and gagging for a slice of pizza… Here's a day in the life of Personal Trainer Fanni Steib…
Sports has always been my life. I have dedicated most of it to being healthy and trying to look like healthy too, and it's not always easy!
It's an unquestionably complex relationship, because whilst sometimes you love it, sometimes you wish it didn't exist.
Yet it is just something you cannot get out from under your skin.
That's why it felt like a no-brainer to study Sports Science at university. During those years I always envisioned myself as a tough trainer who shouts and leaves no time for resting. You know, 'no pain, no gain'…
In reality personal trainers are nothing like a Jane Fonda / Arnold Schwarzenegger stereotype. We more are like a mixture of therapists providing counselling, physiotherapy and nutritional coaching all at the same time. It is not as easy as it sounds.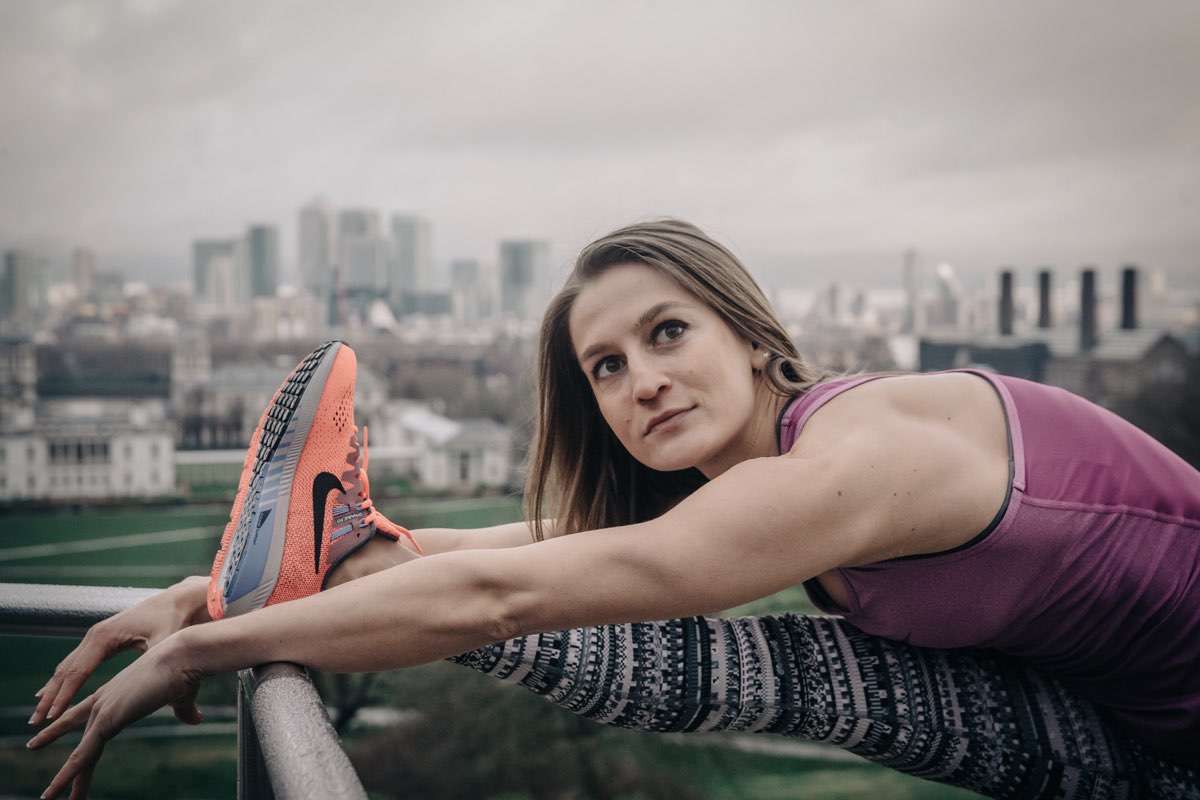 My work week runs from Tuesday to Saturday. I usually take around 20-30 sessions a week. Fridays are the longest yet most rewarding. Here's what a typical Friday looks like…
5:05 am: I am not ready to jump out of bed, but I have to, as my 6:30 client is always on time! I would love to sleep longer but I need to have breakfast and coffee. A sacred ritual which cannot be rushed.
5:15 – 5:40 am: Breakfast. Once the right amount of protein and caffeine (they are both just a must for PT's) are in my body, I am ready to face the day.
5:55 am: I slap on a bit of make up to help me look and feel more like a human being.
6:05 am: Leave the house.
6:18 am: Arrive at work after almost running the whole way. I need to prepare the gym with my colleagues for early bird clients.
6.30 am: Let the fun begin. I am 'on stage' from 6:30 on Fridays and usually have five sessions almost in a row. I get a 30 minute break in-between the first and the second ones, when I like to make or grab a coffee and some quick bites which I can eat during the changeovers between. There is nothing worse than being 'hangry' yet pretending everything is super fine and that you are super energetic, whilst you can only think about a greasy cheese pizza. Yes- we trainers are not saints. We also love 'bad' food, we just don't eat it often… The secret is to eat the right amount and type of food regularly enough to stop yourself getting so hungry that you eat everything in sight!
8.42 am: Finishing with my second client soon and I'm thinking about my next snack.
9.01 am: My third client is running late, which gives me just enough time for that a boiled egg snack and a gulp of coffee.
11.30 am: I'm with my fifth morning client, looking forward to my three hour break. There is certainly an upside to split shifts!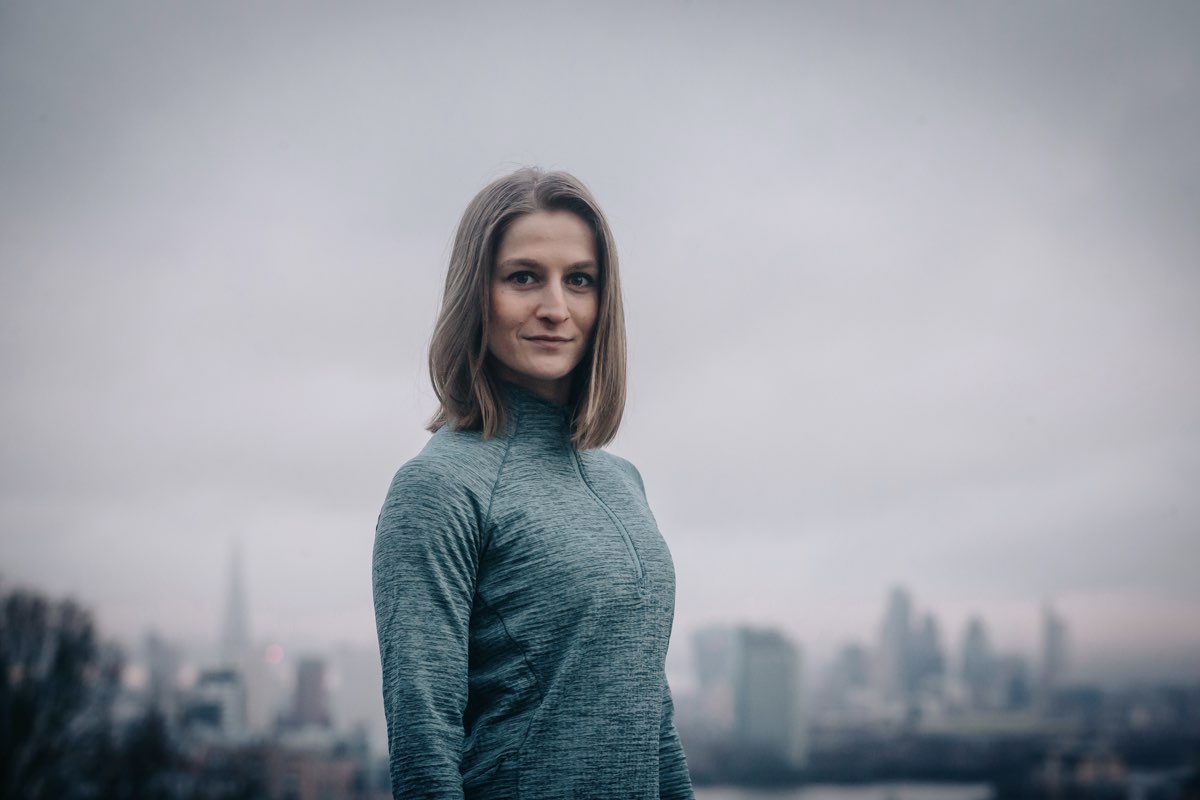 After my morning is over and I reach midday – it is time to train my most difficult client, and that is me. Believe it or not, it is often hard to get myself psyched up to start training. This is when I really appreciate all our clients' time and dedication to come in to train before or after their busy day). So one more Americano or filter coffee, and I am ready to work out.
1.30 pm: Jumping into the showers after a quick 40 minute workout.
As I've got 3 hours off in my schedule, I start with lengthy foam rolling, moving on to strength training, and finishing off with a nice mobility and flexibility practice.
I usually eat a big lunch with some girls from work, which means we can catch up, and I can have the all-important third cup of coffee (which I only have on these long Fridays as it can get pretty draining).
3.00 pm: I am back to 'business'. Back to the gym from now until 7 pm and ready to kick some more butts or cherish some more souls and bodies – whichever is needed for my upcoming afternoon sessions!
4.35 pm: Energy levels are going downhill despite all the caffeine…
5.55 pm: One more client to go – easy.
7 pm: I am super ready to tidy up the gym, close up and go home – it's been a long day, and I've trained about 7 – 8 clients. All of the sessions need to be totally different as each client obviously has different needs, goals, health related and personal problems.
No two Fridays are the same, although I mostly have the same regular clients on this day. They might have just arrived to train straight from a business lunch or a party (oh yes – that happens fairly often…), or are overworked, having family emergencies and have not slept enough, or the opposite and they are ready to touch the sky – so these would all have to be very different sessions.
Planning is essential. But of course you never know what mood a client might be in, so I make sure my plans are flexible and I am open to change.
That is the beauty of my job and that is why I love it.
Main image – Fanni Steib, Matt Roberts London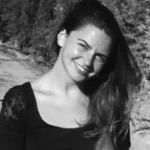 Hettie is the editor and co-founder of DOSE. A keen runner, she's also partial to a blast of high-intensity and hot yoga. A country girl at heart, she divides her time between London and the lush rolling hills of North Devon. When she's not jetting off on her next adventure, Hettie can be found in a candle-lit alcove with a laptop, a spaniel and a full bodied Malbec.