A third of under 25's don't drink according to a new study of 10,000 young people. London's original alcohol-free bar Redemption is set to launch a third location testament to its success. No/low spirits are all the rage, as demonstrated by the meteoric rise of Seedlip and it's official… Sober is the new black.
If you're still looking for a night on the tiles, without the crashing hangover that usually follows, here's where to find a healthier cocktail in a city known for its hedonism…
The celebrated Anatolian restaurant, known for creating sophisticated and contemporary twists on Anatolian classic, is offering an exclusive range of Anatolian-inspired detoxifying drinks specifically designed to refresh and renew. Taking inspiration from various Anatolian regions, drinks include: Great Silk Road – oat milk, pistachio, pomegranate and pineapple and Detoxijto – Fresh cucumber, Mint, Lime Juice, Agave, Jasmine Tea soda.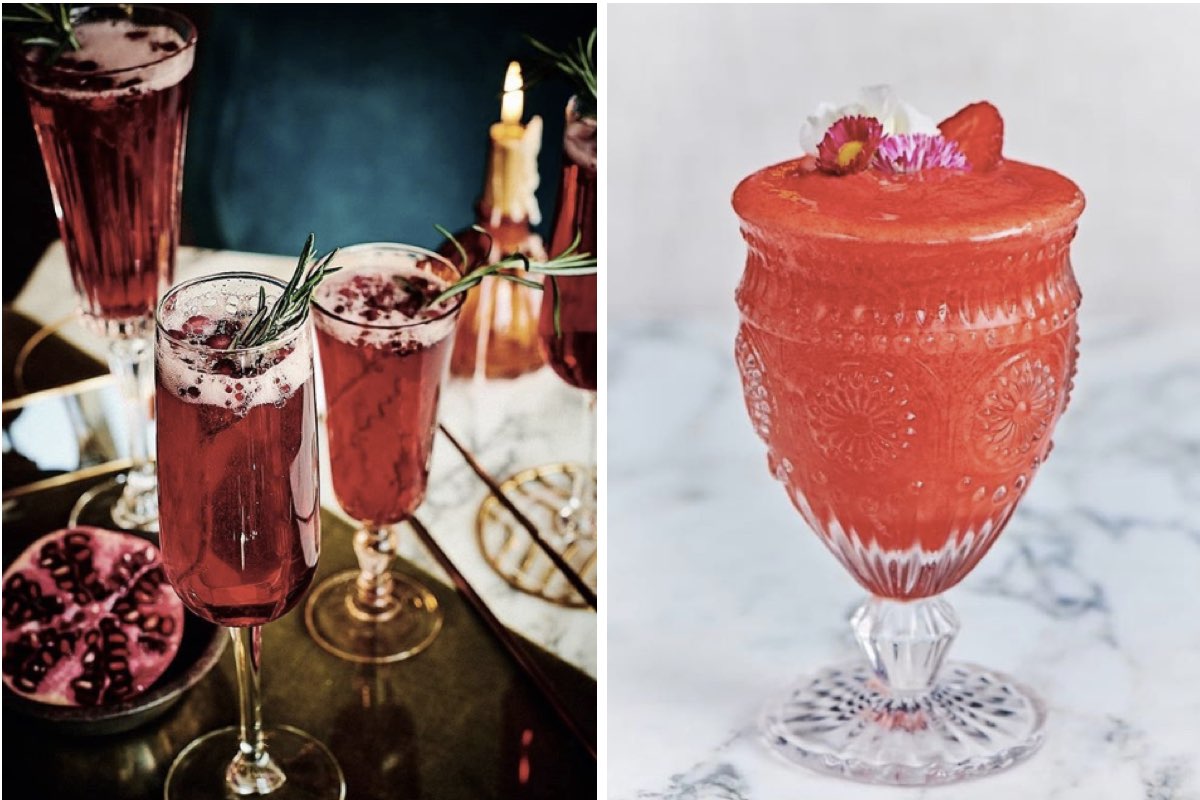 London's self proclaimed "healthiest restaurant and bar" that believes socialising shouldn't be at the expense of your health. Spoil yourself without spoiling yourself at their new Covent Garden branch in Seven Dials (find the other locations in Westbourne Grove and Shoreditch). Try the Virgin Daiquiri or Rosemary & Pomegranate fizz. The crimson combination of pomegranate, a symbol of fertility and abundance, and fragrant rosemary, traditionally used to represent marriage, is what these guys like to call 'Conscious coupling in a glass'. Why not invest in their book 'Alcohol Free Cocktails with Benefits' for healthy drink recipes for a dry day.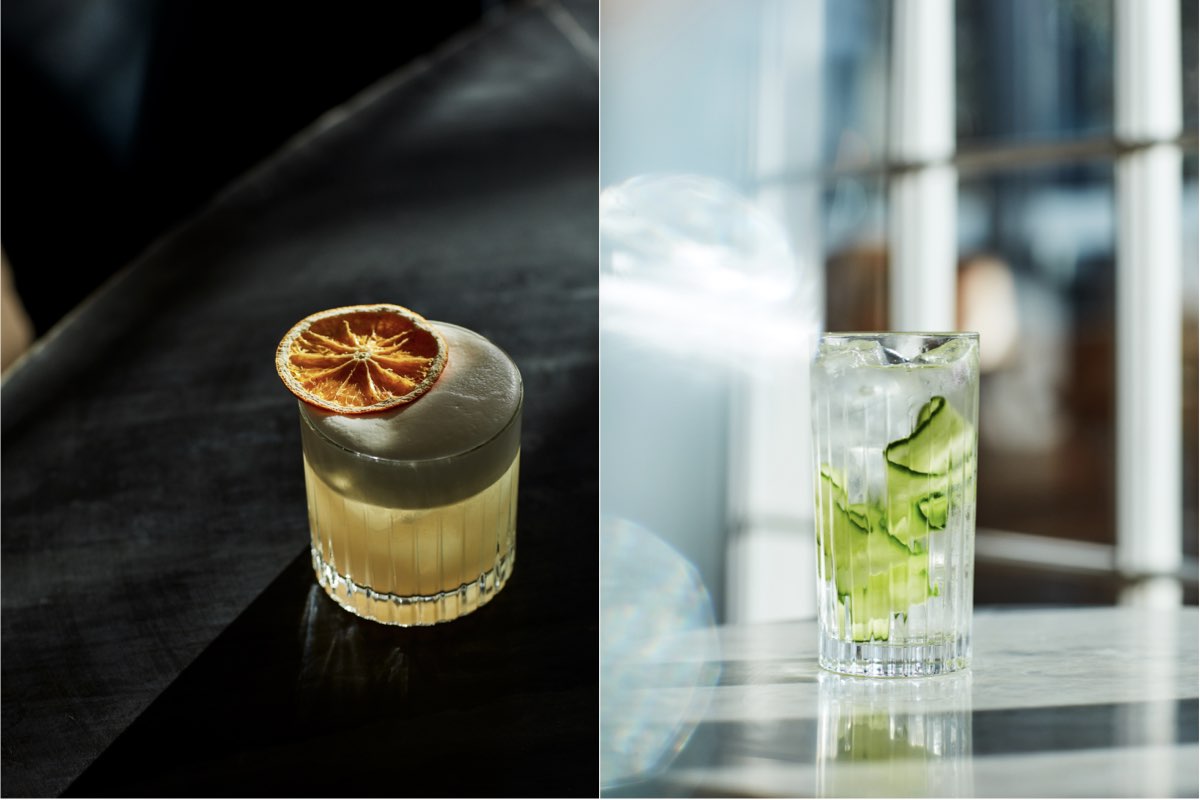 Following the festive indulgence of Christmas feasting, Darwin & Wallace have come up with a sophisticated solution to 'what to drink when you're not drinking' this January. Partnering with iconic innovators, Seedlip as part of their #NoMoreMocktails campaign, Darwin & Wallace have curated a bespoke menu of five Seedlip cocktails to be enjoyed in the comfy sofas and snug private corners at each of the seven bars: No 11 Pimlico Road, No 1a Duke Street, No 32 The Old Town, No 197 Chiswick Fire Station, No 29 Power Station West, 601 Queen's Rd and No 17 Dickens Yard. The new menu includes one of three different Seedlip expressions and a variety of botanicals like cardamom and grapefruit. We like the sound of 'Lady Marmalade' with Seedlip Spice 94, Indian spice, marmalade and fresh lemon.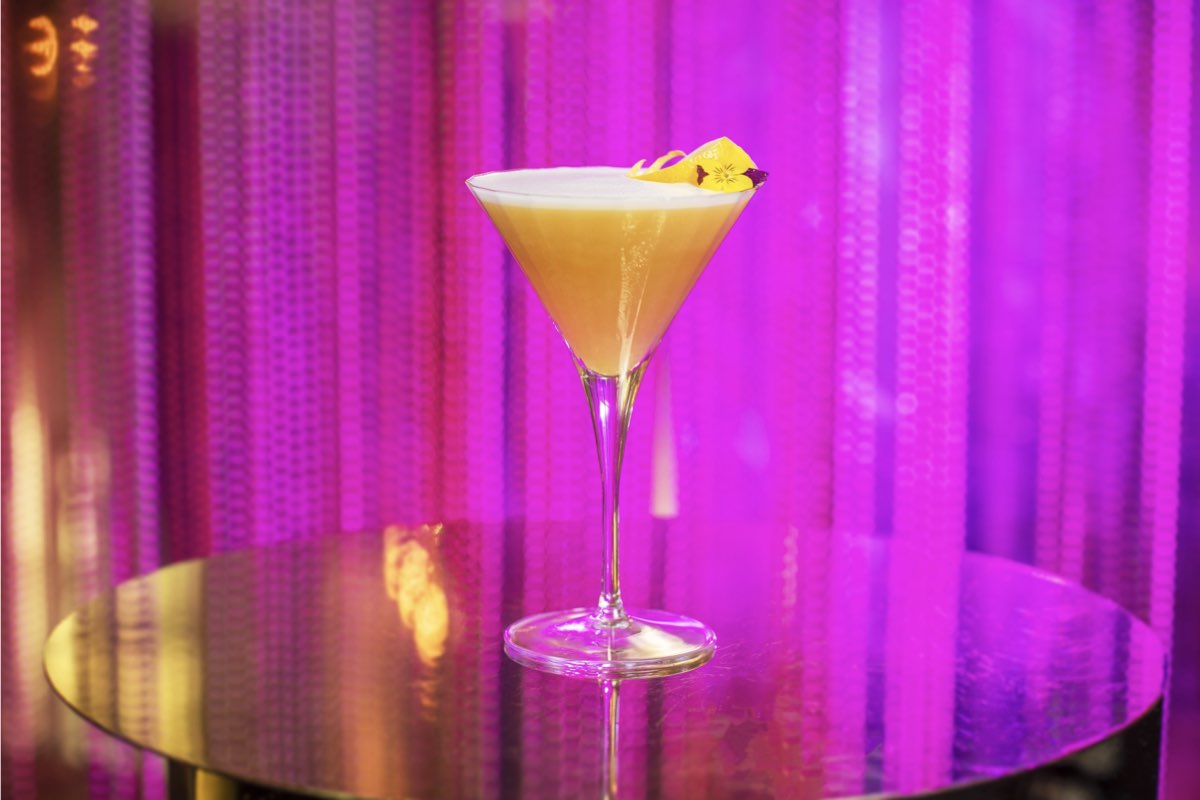 The Perception is the new bar and lounge at W London – Leicester Square. A perfect pre-theatre spot, drop Arancini balls and a Virgin 'Naked' cocktail. A juicy blend of Seedlip Spice 94, Pineapple, Peach, Walnut, Ginger & Lemongrass Cordial, Lemon and Egg White. Celebrate your birthday here and you'll be met with a sparkling red velvet cake and complimentary pink shots! Now that's what we call service. Magic Mike Live is a 4 minute away. Just saying…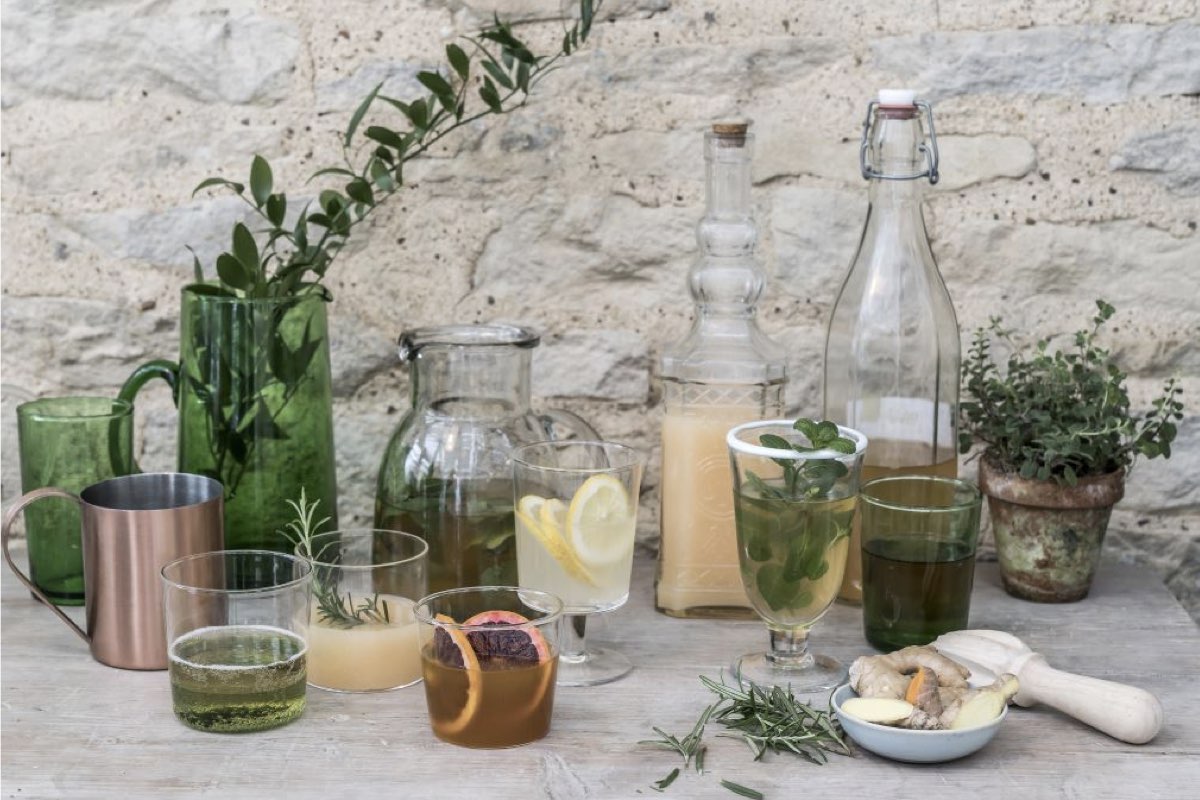 Set over three floors, the new Daylesford space in Sloane square celebrates the sensational food and artisan produce from their renowned organic farm in the Cotswolds. Their "Botanical Cocktails without Alcohol" menu features a delightful 'Market Garden Shrub' with Seedlip 108, beetroot and brassica shrub, and a refreshing 'Vitamin Tonic' with pink grapefruit, lemon, honey, fresh ginger and soda. Both vegan obviously.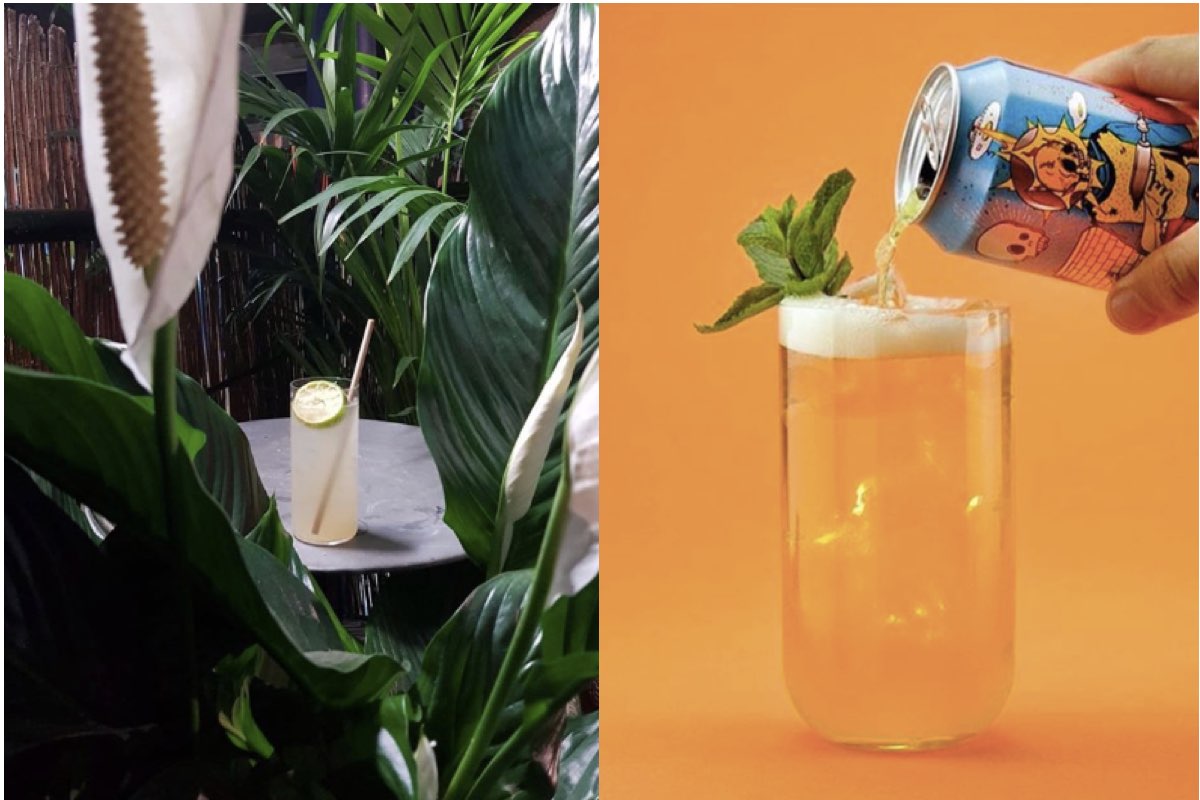 An awesome little neighbourhood bar in Bermondsey Street. This hidden gem, nestled in the Victorian basement of No.8 Holyrood St, is packed full of incredible cocktails, great vibes and a killer soundtrack. Drinks are designed by Tom Soden and the team at Sweet & Chilli. Order the 'AIKO Cocktail' with St~Germain, Fino Sherry, Umeshu, Champagne and a dash of Grapefruit Bitters. We also like the sound of 'The Shand Street' with Bloomsbury Amer, Passionfruit syrup and lemonade, topped with a pale ale.
A lively, local tea room, delicatessen and apéritif bar all in one, serving up lassis and kombucha alongside gimlets and coconut wine. It takes its inspiration from the exotic enchantment, elegance and convivial excitement of an adventurous, expatriate lifestyle. Order the Rudie's Gimlet with Shiso Cordial, Wray & Nephew, St~Germain and Mineral Water, or a Milanese Nightingale with Ruby Grapefruit Apéritif, Aperol, Gooseberry & Bramble Wine, Elderflower, Picon Bière and Neroli Water.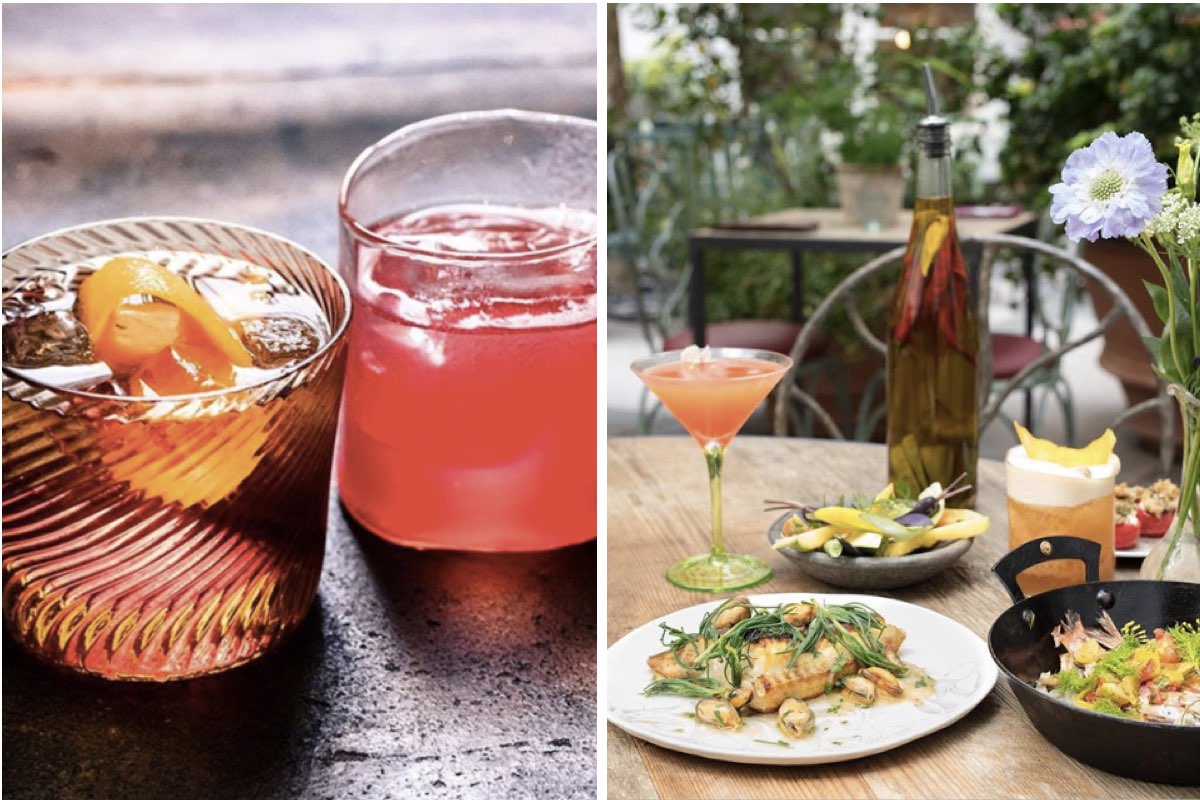 Dine within their glasshouse restaurant, brimming with fragrant bougainvillea and jasmine and enjoy seasonal food inspired by their kitchen garden. Try their autumn inspired acorn and sloe negroni made with Ramsbury gin, Campari, acorn and sloe. They also serve an exquisite no-groni as a non-alcoholic version with Seedlip Spice 94. It slips down rather nicely as an apéritif before a plate of silky gnocchi served with lobster and oregano.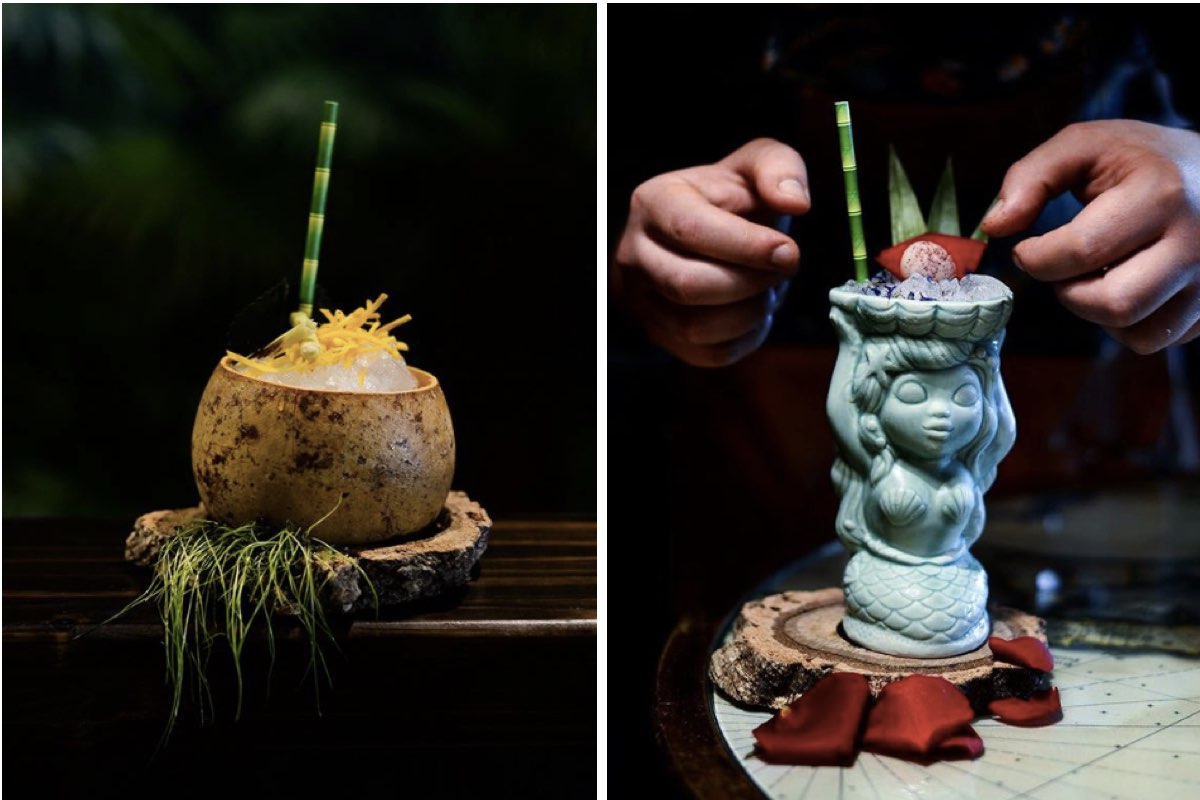 A tropical escape in the heart of London. Drinks are freshly prepared using artisanal rums, hand-made sugar cane syrups and sun-ripened exotic fruits, without using any refined sugar. Try their signature cocktail 'Laki Kane' and swap out the Bacardi Añejo Cuatro rum for a teetotal tipple with cupuaçu, sapodilla, coconut water, sugar cane juice and fresh passionfruit. We're also a fan of 'Fatal Attraction' minus the vodka. A virginal blend of lychee, aloe vera, homemade grenadine and fresh lime.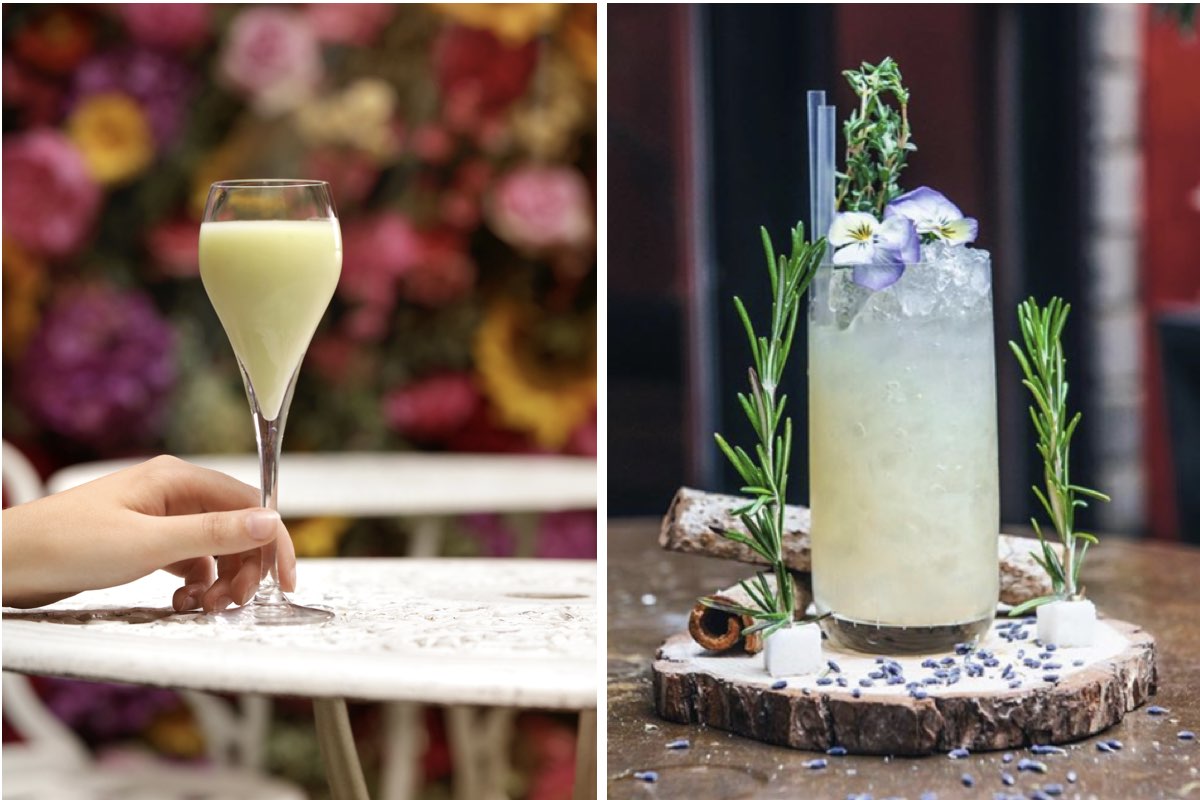 A speakeasy cocktail bar set in the 1920s prohibition era, run by Chicago gangsters, with quirky wall ornaments, dressing-up boxes, and a vintage afternoon tea. Order the 'Birch Better Have My Money' cocktail with Avocado syrup, Lime juice, Dill, Walnut oil and Freya Birch spirit. A unique eau-de-vie, made using Nordic birch trees. The frozen sap is sent to England, fermented and distilled to produce a fruity spirit with notes of herbs.
By Hettie