Since its doors swung open in 1923, this landmark hotel has entertained the rich and the famous. A hive of activity, this is the spot to mix with Brazil's elite over caipirinhas. Charlotte reports back on a sumptuous stay at the Belmond Copacabana Palace…
Rio has been on my bucket list for quite some time, and not for carnival. Rather, I've been dying to visit the Belmond Copacabana Palace hotel, which I've screen-shotted more times than I care to remember, and when the opportunity to do so came along, I had booked flights in about three minutes flat.
The hotel is iconic: dating back to the 1920s, it is old-school, glamorous, and home to many a celeb in the past. Orson Welles and Marilyn Monroe to name but two. The setting speaks for itself. Situated right on the famous Copacabana beach with a perfect view of the enticing sea from our bedroom. Sunbeds, umbrellas and water are provided on the beach stretch in front of the hotel for guests.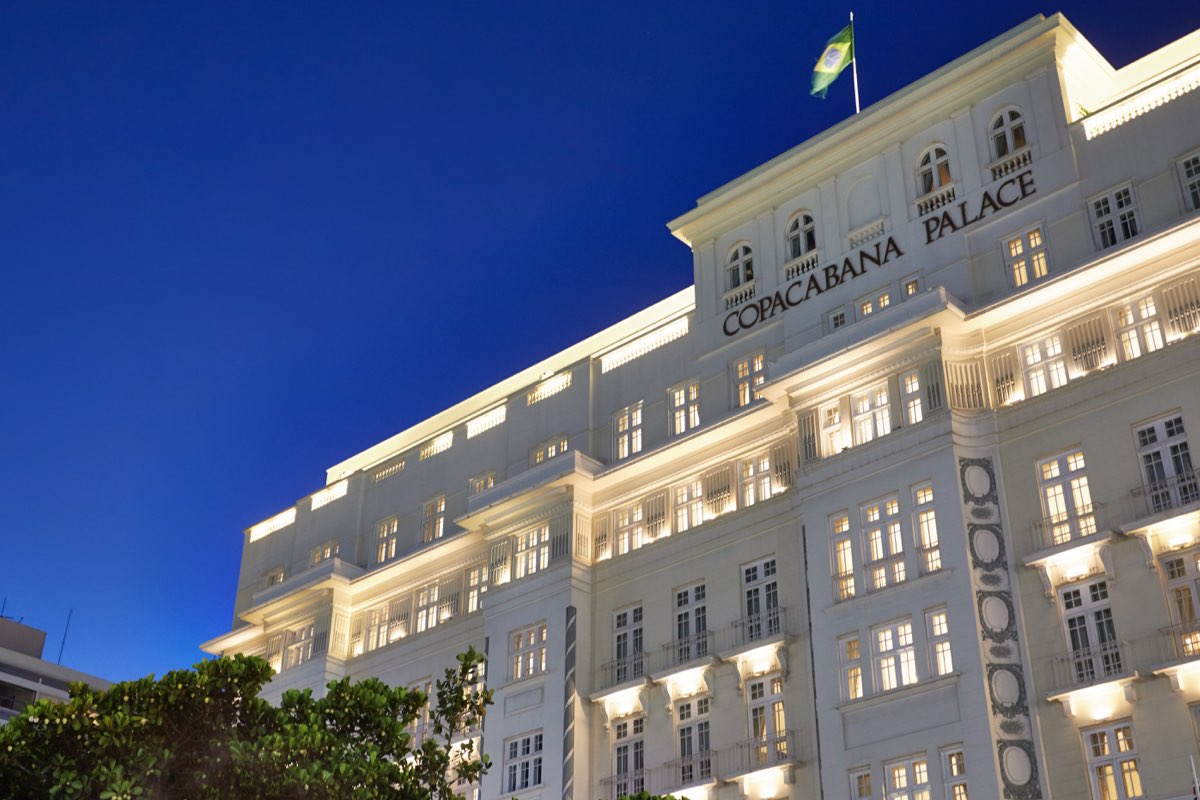 Do walk along the paved beach pathway which takes you all the way down the coast. The beaches are heaving with colourful umbrellas and music and there's a seriously great vibe in this city that buzzes with energy.
Copacabana Palace's decor is traditional with nods to Art Deco. From its imposing white exterior to its interiors of glitzy chandeliers, pillars and marble floors setting the tone. There is a luxury chocolate shop in the lobby, jeweller H Stern is on the premises and Gucci is adjacent. Need I say more?
Upstairs, our ocean-view suite has a separate sitting room, mahogany wood furniture, high ceilings and is decked out in cream with pale green accents. Our bathroom is all beige and brown marble and fluffy dressing gowns. It's Belmond-style living (ie, the height of luxury) with Brazilian flair. We're completely enamoured with the bed. While initially rather hard and unforgiving, it proves to be insanely comfortable and we sleep like logs every night.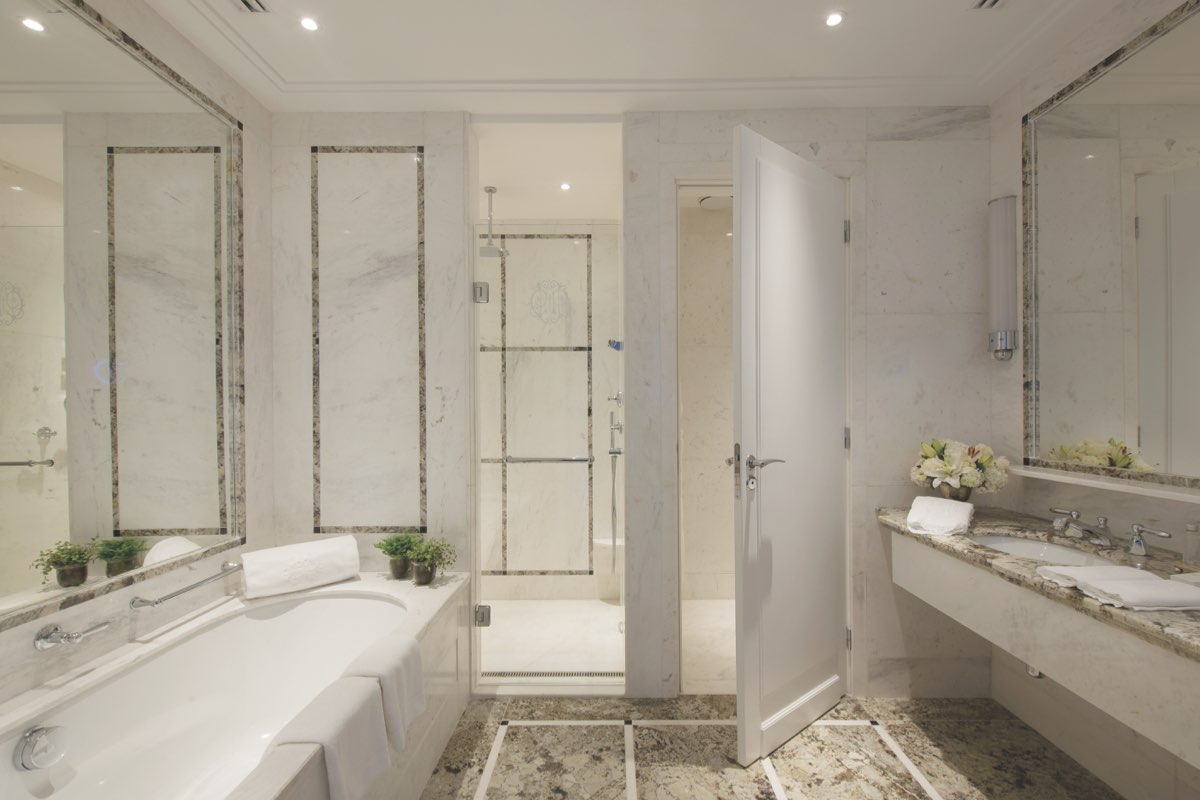 The large art-deco style pool has a Miami vibe to it, with ample sun loungers, tropical print pillows and people watching opportunities aplenty. Brazilian bikinis are as small and bottom-hugging as you would imagine. The "press for service" buzzers by the sun beds are useful, although mid afternoon snacks such as fresh melon and coconut slushies are offered daily, unasked.
The spa is also worth a visit. Dark and soothing with relaxing music, it's the perfect place to unwind, especially when you visit the steam room and sauna. My total body massage came with a choice of three essential oils and a head massage, and starts and ends with hot towels wrapped around my feet, which was both comforting and relaxing. The experience is utter bliss.
Where to eat
When it comes to fresh, delicious food, Rio has you covered. At the Belmond Copacabana Palace, there's the Michelin-started Mee, or Cipriani if you're hankering for the best pasta in town, but you must be sure to eat at the hotel's Pérgula restaurant for global food with South American influences.
Set alongside the pool with an indoor and al fresco option, the restaurant has mosaic floors, plenty of greenery and a turquoise bar with matching chic jade tables.
At breakfast, the buffet has every exotic fruit you can imagine, alongside cereals, pancakes, cheese, breads and smoked salmon, with eggs made to order. At lunchtime, we dine on hearty, fresh food: burrata, filet mignon, coconut water served in a a whole fresh coconut and roasted whole heart of palm. The latter may sounds like nothing but is one of our favourite dishes – part of the inside of a palm tree, it comes served looking like a long stick, simply roasted with butter and salt, and a world away from the chopped tinned palm hearts of London life.
Other restaurants worth booking in advance are Sushi Leblon and Aprazivel – the latter is set in the hills above the city, so visit for lunch for sensational views. But do also remember that Brazil is the home of the acai berry and the empanada – basically, the street food is completely amazing.
While Rio dwellers have a healthy lifestyle on the whole, they don't take it too seriously, and like the locals, we have more than one ice cream on the go (go to Momo and thank me later.) This is the country that created Gisele, after all.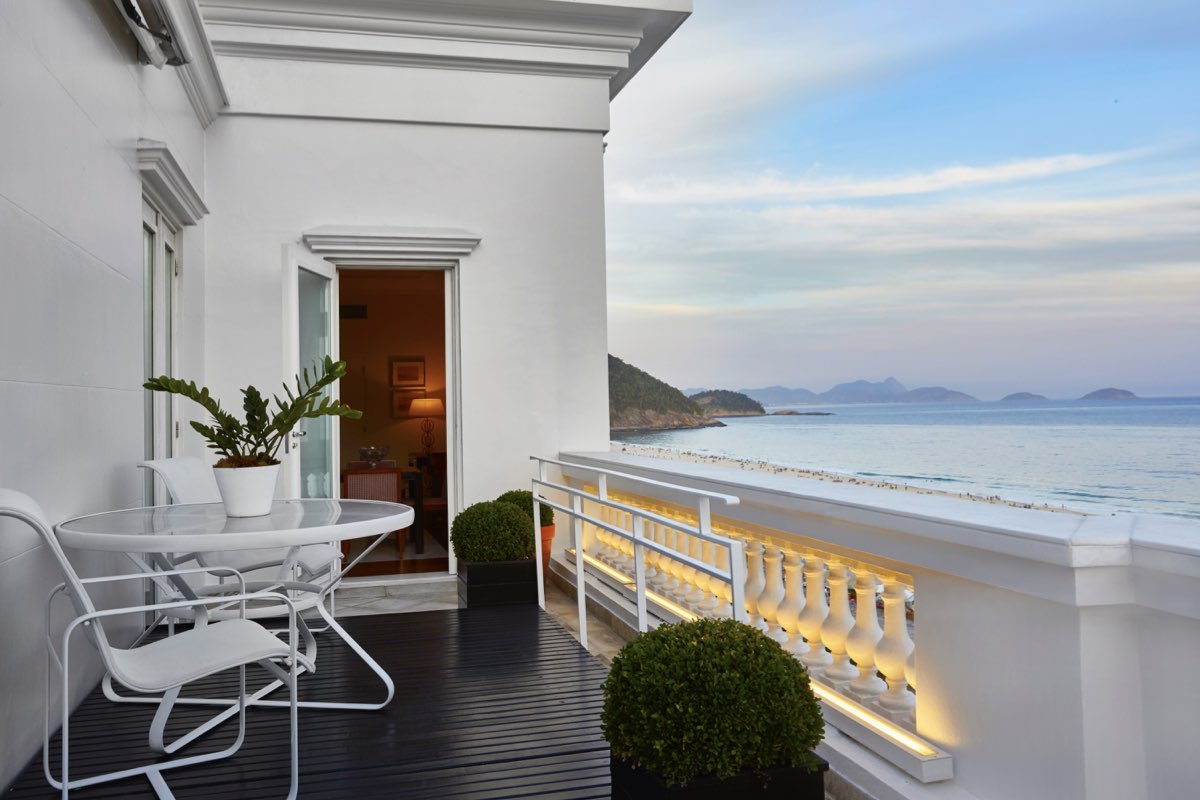 What to do
As for what to do, the tourist traps are such for a reason: they're worth visiting. Pay a visit to the Christ the Redeemer statue, Sugar Loaf mountain, Escadaria Selarón (cool, colourful Insta-friendly steps) in the charming Santa Teresa district and the Botanical Gardens. Walk around the fabulous Lagoa and be sure to stroll around Ipanema and trendy Leblon. If it's shopping you're after, Rio's bikini wear is second to none. A favella tour is eye opening and utterly worthwhile to see a non-luxurious but very real side of Rio – definitely go with a registered guide. Come nighttime, seek out some samba or retire to the Piano Bar at the Copacabana Palace for a nightcap.
There aren't that many cities that have a beach, rainforest, skyscrapers and lakes – Rio has it all.
By Charlotte
Get your weekly DOSE fix here: SIGN UP FOR OUR NEWSLETTER