Eva reports back on her stay stay at Danai Resort, Halkidiki – a Land of Wine and Honey…
The essential components of a perfect holiday are relatively simple: warm weather, good food, free-flowing wine and ample time to spend doing nothing at all. Just three hours by plane from London sits Halkidiki, a long-underrated chunk of Northern Greece that juts out into the Aegean sea. It may not be the most celebrated region, somewhat overshadowed by the likes of Athens and the turquoise-tinted allure of Santorini and Mykonos, but Halkidiki is a sun-drenched land rich in two valuable commodities; wine and honey.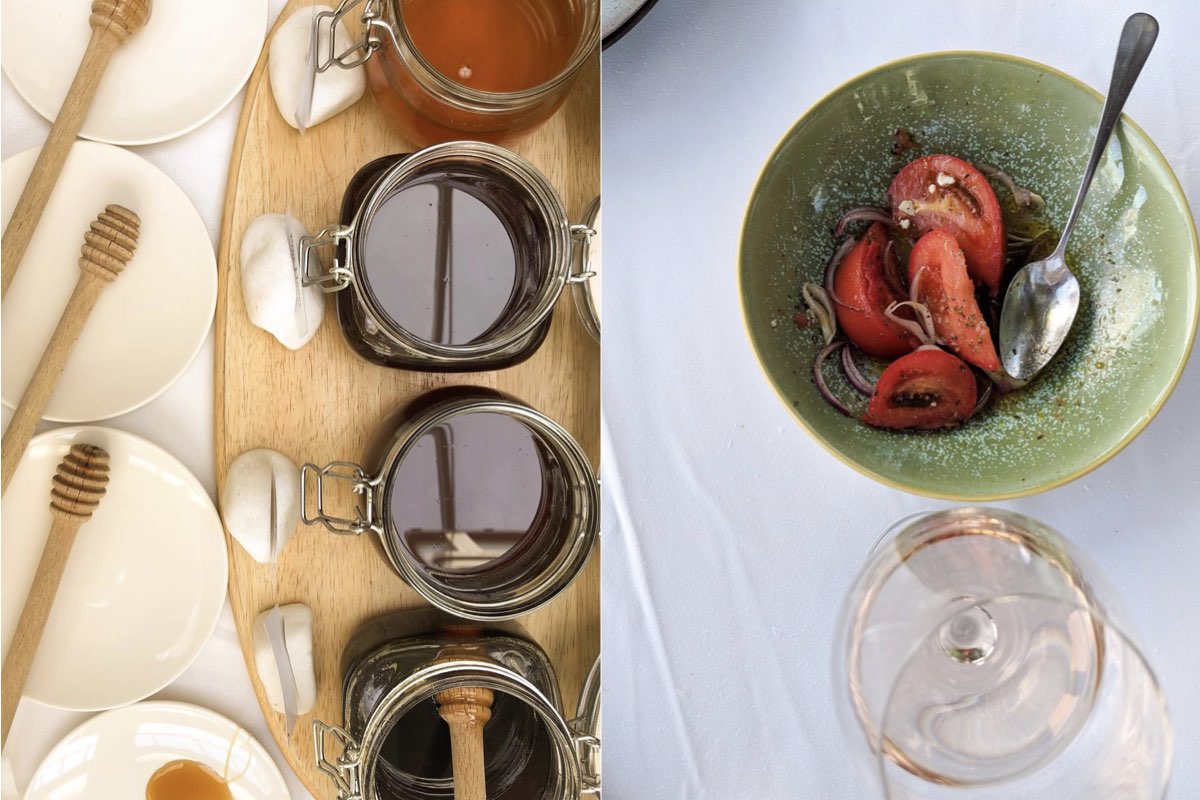 Pine trees, a craggy coastline, rolling olive groves and the warmest sea in Greece provide a diverse landscape, and the lack of built-up attractions means you won't feel obliged to do too much other than relax and surrender to the languid pace of life. In the middle of Halkidiki's three-pronged peninsula lies Danai Resort, a typically Grecian hideaway that feels luxurious yet relaxed. A former family home and still run by the warm and welcoming Kimon Riefenstahl and his mother, it's clear to see that Danai is a labour of love, gradually designed and expanded over four decades to become the only luxury resort in the area. Here you'll find all four of the aforementioned elements which make up that perfect holiday.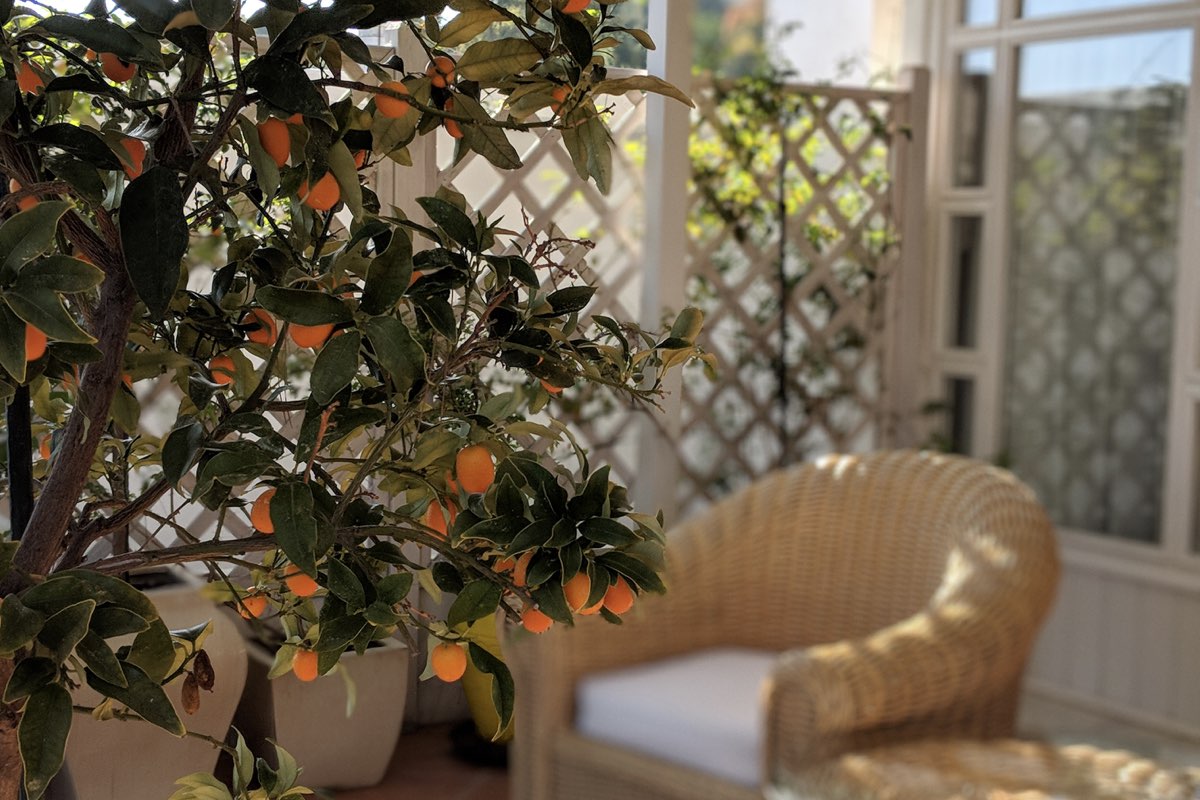 Wine flows freely at Danai, and being home to the largest cellar in the country, the multi-award winning 'Cave á Vin', means there's plenty to go around. Carved into the side of a mountain, it's rustic, traditional and rudimentary in design making it all the more authentic. The temperature is naturally cool inside the cave, which is essential in preserving its precious contents; around 1,700 different labels, with some valued up to 40,000€ a bottle, and the oldest of which dates back to 1907. The bottles have been carefully collected over decades and originate from old and new ages, hailing from home soil as well as overseas.
A tour and tasting with head Sommelier Apostolos is a must if you're visiting Danai. He will blow you away with his expertise and passion, taking you on a voyage through the history, origins and production processes of every drop. Each sip is accompanied by his colourful tales and anecdotes, no doubt collected throughout his years of experience in the field. You'll no doubt pick up a few tips to impress at future dinner parties too, such as the deeper the colour of the wine, the warmer the region it's from, and the colder the region, the more citrusy the wine tastes.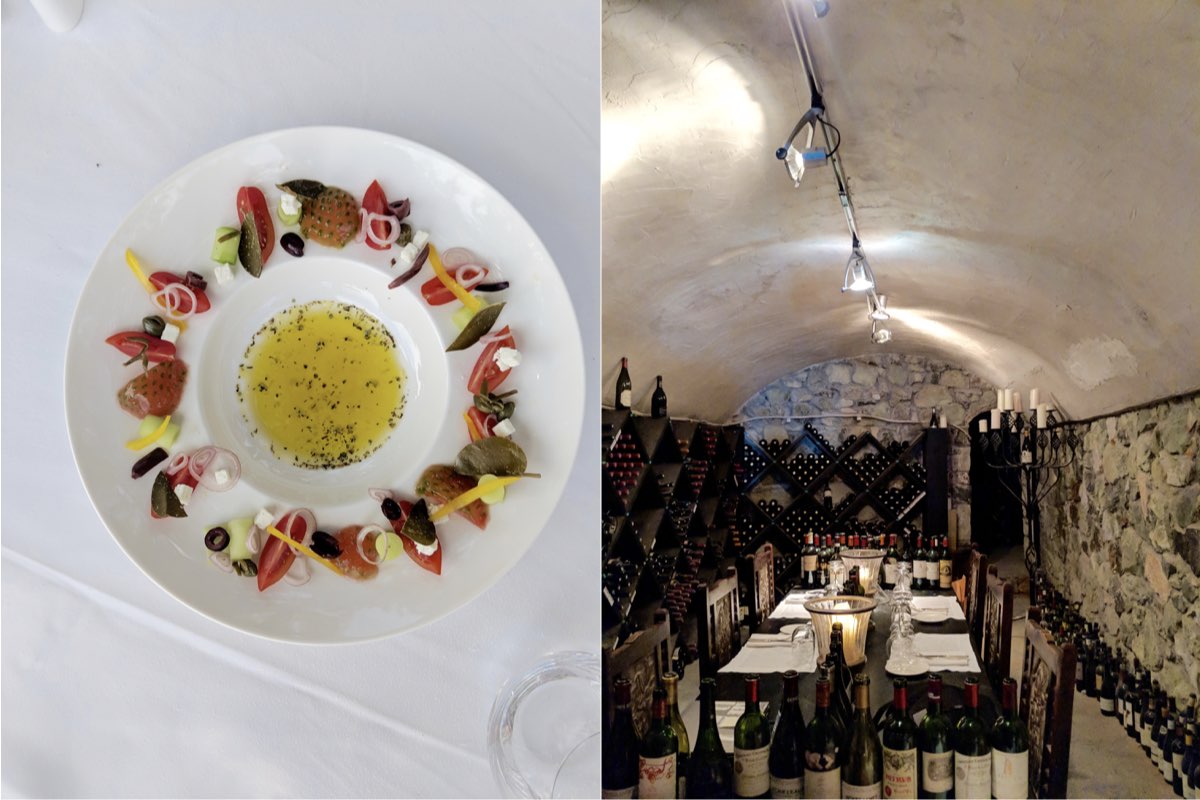 Greece isn't the first place that springs to mind when we think of old world wines, yet they've been producing renowned varieties for centuries. Alongside wheat and olives, wine has been a staple in Greek agriculture for centuries, with the industry booming from the 9th to the 14th. The climate in Halkidiki – warm, dry and with slight humidity from the sea breeze – is particularly favourable for cultivating Greek varieties such as Limnio, Malagousia and Roditis. Luckily, Apostolos is always around to recommend the perfect tipple to accompany your meal or mood.
Halkidiki has the weather and the wine, but it also something sweeter; the honey. It's considered to be the "motherland" of this liquid gold and wherever you turn, from the hills of Sithonia to the forests of Kassandra, you'll see beehives peppering the landscape.
Here is the heart of Greek apiculture, which is entrenched in the culture and history of Greece. 6,500 apiculturists call it home and production accounts for 32% of the country's total (the most from any region). The town of Nikiti, just a stone's throw from Danai Resort was the first apicultural village in Europe and you'll find 150 professional beekeepers and 75,000 bee colonies here alone. Many of the beekeepers live nomadic lives and cultivate in a traditional fashion true to their roots, following the blossoms as they move seasonally from mountaintop to shore. You'll come across rare and intriguing varieties here, such as orange honey, chestnut honey, thyme honey and erica multipolyflora honey, but the most abundant by far is pine – which is no wonder with all of the pine trees that are around.
Aristotle praised honey for its nutrition value, praising it for its life-prolonging powers. It has been used for centuries to treat wounds, burns and skin conditions like psoriasis and herpes lesions. Full of antioxidants, it can also help to keep blood pressure low and maintain healthy cholesterol levels. There's no doubt that to this day the Greek lifestyle – one which is intrinsically healthy and centred on family mealtimes, fresh, natural foods and plenty of healthy fats – still esteems this homegrown product. You'll want to make the most of it while visiting Danai, and there are many opportunities to do so, starting with breakfast. Homemade Greek yoghurt topped with seasonal fruit and lashings of the sweet stuff will make for the richest start to your day, always accompanied by a gentle sea wind that drifts up and over the breakfast terrace. All that's left is for you to spend the rest of your day wisely; doing nothing, of course.
Danai Beach Resort & Villas (www.danairesort.com/ +30 2375 020400) offers junior suites from £375 on a B&B basis, based on 2 people sharing.
By Eva Sabrah-Ramirez
Get your weekly DOSE fix here: SIGN UP FOR OUR NEWSLETTER
Hettie is the editor and co-founder of DOSE. A keen runner, she's also partial to a blast of high-intensity and hot yoga. A country girl at heart, she divides her time between London and the lush rolling hills of North Devon. When she's not jetting off on her next adventure, Hettie can be found in a candle-lit alcove with a laptop, a spaniel and a full bodied Malbec.