With COVID numbers rising, a new lockdown and the change in weather, many people are feeling increasingly unsettled and looking upon the next few months with a despondent view.
Dr Nerina Ramlakhan, a prominent sleep, energy and wellbeing expert talks to us about how to get through a COVID 2nd wave…
How to get through a COVID 2nd wave
Be Optimistic
It is proven that a positive outlook on life will help improve mood and mental health. Try not to dwell on what you can't do but instead plan what you can and make the most of the situation. Writing down three things a day that you are grateful for is a great way to ensure you stay positive and grateful in an uncertain world.
Enjoy the outdoors, whatever the weather
Being surrounded by nature and also getting some exercise will give your mental health a boost. Nature has a soothing effect on a stressed or frazzled mind and exercise releases endorphins which make you feel happier and healthier.
All about the comfort
Enjoy the cosiness of autumn by cooking some healthy comfort food and snuggling up in front of the TV, with a good book or indulge in a period of meditation.
Go out earlier
If local restrictions allow and you fancy a night, make the most of it by starting your evenings earlier to allow for the 10pm curfew.
Live in the Moment
No one knows what the pandemic will look like by Christmas, so try not to worry about what the restrictions will be. Instead, plan what you can by doing your shopping in advance and, if local restrictions allow, make arrangements to see smaller groups of people across the festive period.
Enjoy the simple things
A chat with a best friend, a warm bath on a cold day, the sound of bird song on a crisp, clear morning or your favourite song on the radio. Take a moment to stop and enjoy these things and bask in the happiness they bring.
Have something to look forward to
After a year of unrest, it is no wonder mental health is suffering, but try and look to 2021 and plan something you can really look forward to. Whether that be a UK staycation, reuniting with an overseas loved one or just doing something you have always wanted to do, make sure you have something in the diary that will keep you going!
Get your weekly DOSE fix here: SIGN UP FOR OUR NEWSLETTER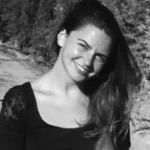 Hettie is the editor and co-founder of DOSE. A keen runner, she's also partial to a blast of high-intensity and hot yoga. A country girl at heart, she divides her time between London and the lush rolling hills of North Devon. When she's not jetting off on her next adventure, Hettie can be found in a candle-lit alcove with a laptop, a spaniel and a full bodied Malbec.