Located in Portugal's historic wine region where Mother Nature takes centre stage, 6 Senses Douro Valley blends wellness, sustainability, luxury and indulgence. An oasis for those searching for a true meaningful experience and bespoke wellness program that will leave you satiated and wow'ed. Sophie Everard reports back on her stay…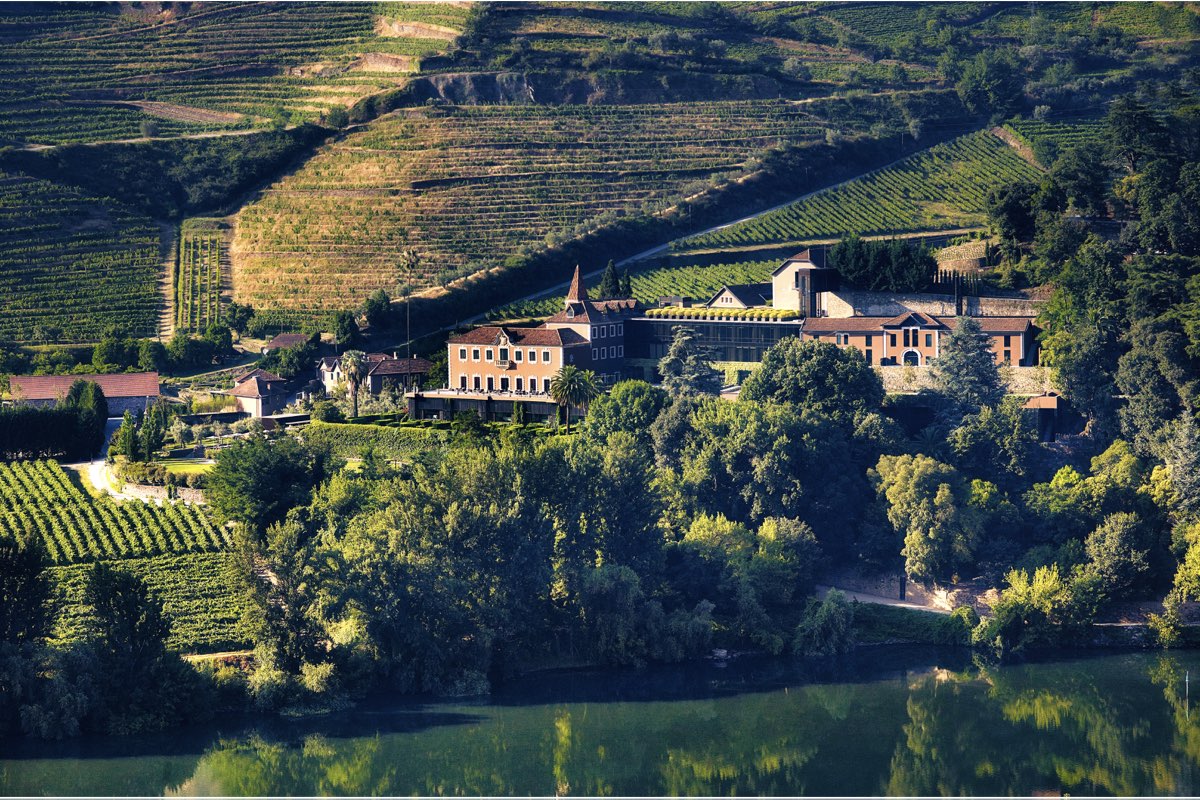 ARRIVAL AND FIRST IMPRESSIONS
Just over an hour from Porto airport, the 6 Senses Douro Valley's resplendent setting nestled amongst ancient rolling vineyards, lush forest and of course, the infamous flowing waters of the Douro river, make the 19th century former manor house a feast for the eyes.
An UNESCO World Heritage Site (of which 6 Senses Douro Valley has protected a 10 acre woodland on the property, working to protect and preserve the stunning local flora and fauna), nature is truly the backbone of the hotel's experience and DNA.
Arriving to a warming tea of locally sourced and prepared botanical ingredients and hotel produced tawny port, from the second you step inside 6 Senses, the heritage and vibrancy of the region's magic is seamlessly integrated into the setting. With an on-site sleep expert, those of you with disrupted sleep (like many of us the past years) can benefit from the personalised approaches to sleep hygiene on offer.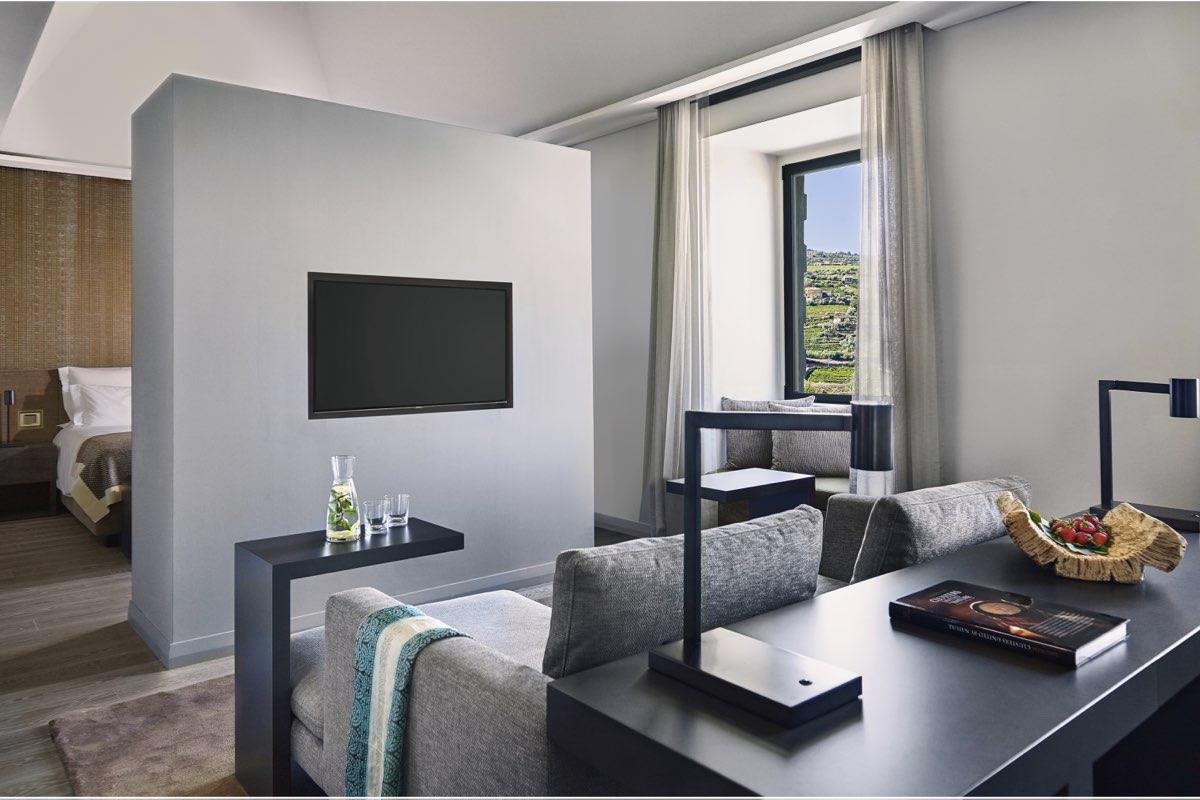 THE ROOM
From the woodland light features welcoming you into your room, the calming setting of the river and trees greeting us as we walked into our room, and the wooing scents of the spa and on-site restaurants, you're enveloped into an intoxicating experience that piques the senses and calmly envelops.
With award winning design, it was also the small touches in our room, from the zero plastic encased slippers and toiletries, the alchemy bar on-site made body scrubs, yoga matts and ipad readily programmed with the diverse programme of experiences on offer, that quickly welcomed and settled us into our stay.
Starting the morning with a coffee in bed and an unparalleled vista of the Douro river and lush forest revealed from opening the blackout blinds set the tone daily for truly de-tuning the mind and integrating oneself into the magic of the location.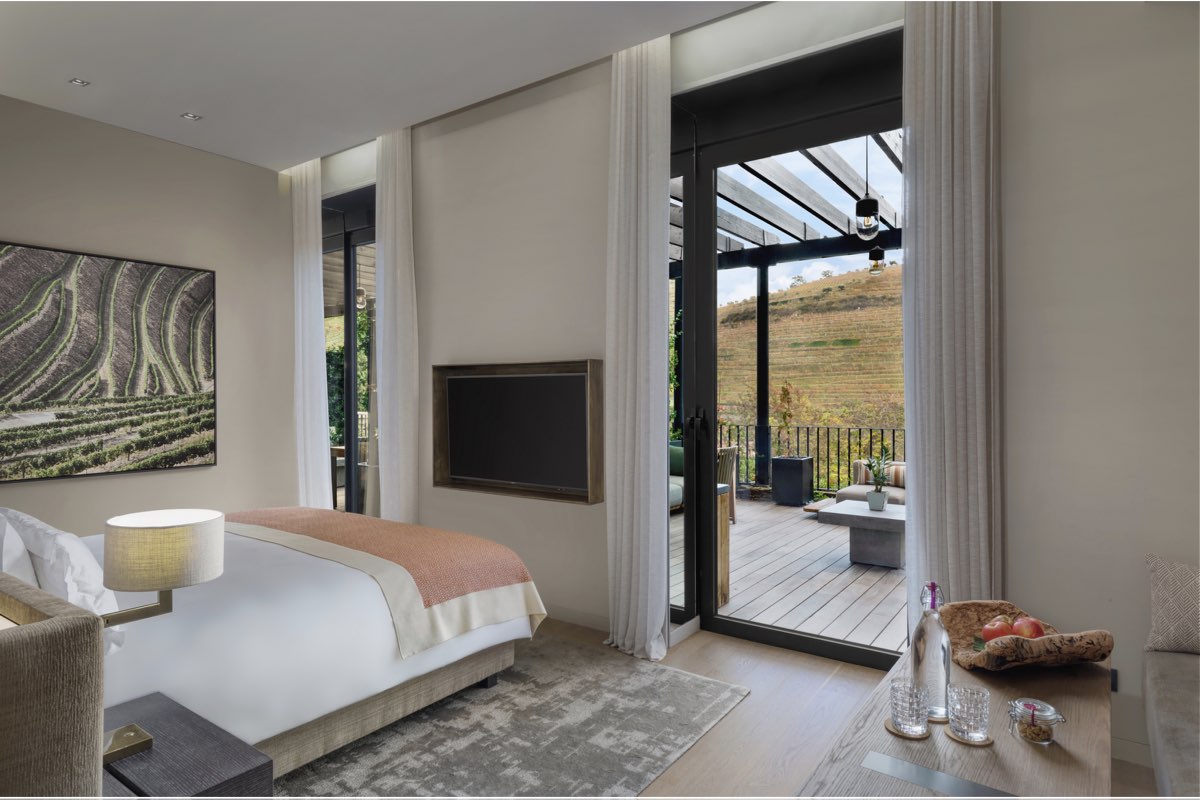 WELLNESS 2.0
The hugely diverse and multifaceted wellness programme on offer at the 6 Senses, from what you eat, how you sleep, to the spa, the physical activities on offer, mindful practices and more enable the guest to craft and tailor a programme of whatever your body and mind are truly craving. It feels like more nature-led, holistic practices meets Western know-how in a mindful fusion that's unique to other stand-out hotel wellness programmes.
From the incredibly equipped, bewitching Alchemy Bar (personal favourite) where you can take on workshops learning to make your own oils and scrubs with ingredients from the garden, sleep programmes, intoxicating spa with onsite massages, numerous sauna and steam rooms, and visiting therapists such as in-water sound bath healers, to the non-invasive wellness screening, it's hard not to feel good, to be effortlessly absorbed into the calming mantras of the 6 Senses, helpfully guided by their stand-out staff who truly take customer service to another level. The wellness screening, which analyzes your key physiological biomarkers, was a deep dive into my body's current state. Head trainer Luis Correira took a look at my body's performance from it's composition to fitness, emotional response, nervous system markers and a vascular assessment. In a v. Dose turn of events, my serotonin and dopamine levels were to be found, happily, on the very high end of the spectrum.
We complimented our daily marinations in the pools and saunas and massage with suggested morning hikes to the top of the valley, mountain biking with the incredibly knowledgeable guide David who took us on an unforgettable mountain bike through the tiny local villages and stunning winter-toned amber vineyards (snuffling sweet grapes en route), forest walks through secret gardens, and workouts in their techno gym equipped gym with on-demand classes held on the big screen.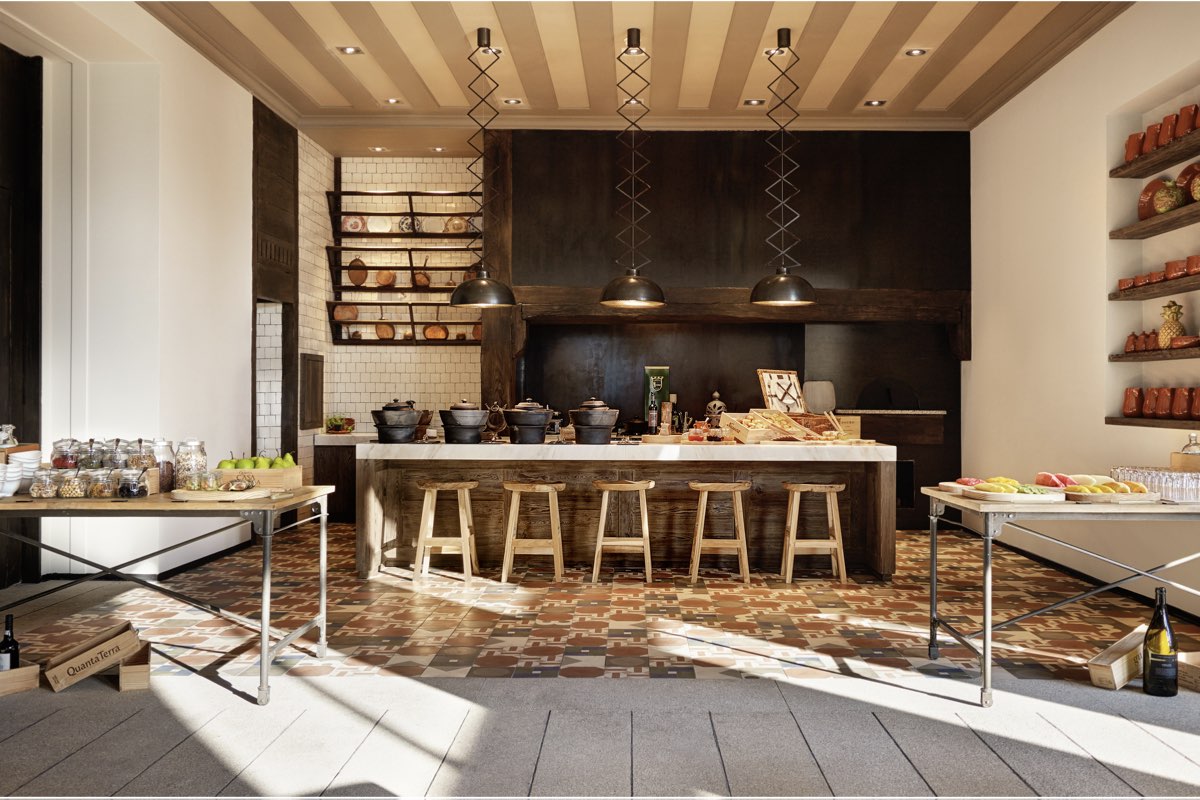 FOOD (AND WINE)
With the 6 Senses "grown in not flown in" ethos forming the backbone of their culinary offerings, the food in their Vale De Abraao open kitchen dining room and Quinta Bar and Lounge showcase the region's incredible produce on a stunning scale. With fruit and vegetables harvested from their own organic gardens, sustainably sourced and grown ingredients, apparently even their free range chickens produce organic eggs while listening to relaxing music. It can be hard when heading on holiday to find your wellness favourites, whether that's activated charcoals, mushroom coffee, adaptogenic beverages, home-made kombuchas, or organic and sustainably sourced produce, but at the 6 Senses, you'll be introduced to ways of eating and drinking you may have never even ventured into.
Of course there's 2 sides to the fuller picture of wellness, and being in the Douro Valley, it would have been rude not to sample one of the world's most famous regions of wine and port. On-site wine tasting sessions are an awesome experience and sommelier Rui created such a fun tasting that gave us deeper insight into the region's moreish creations.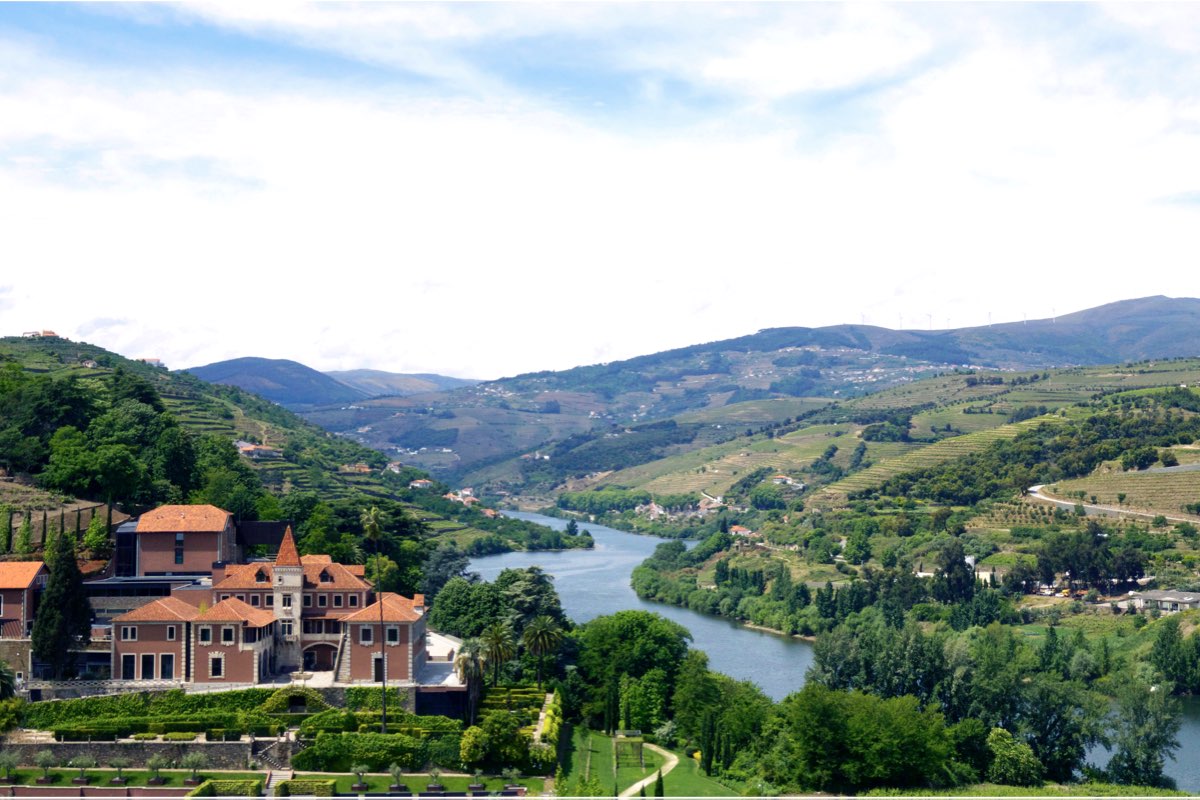 SUSTAINABILITY
Travel and sustainability is a tandem conversation that has been gaining increasing traction in recent years. Consumers are hungry to head on holiday, but equally, to not feel that their footprints are leaving damage, and that you can delve deeper into an understanding of a region. 6 Senses really appear to walk the walk and not just talk the talk. All hotels boast an on-site Sustainability Manager and Earth Lab, and the hotel's Sustainability Fund offers a percentage of overall revenue and fifty percent of sales from Six Senses water towards funding local programmes including underprivileged children, at-risk animals and a community forest. They are also aiming to be plastic free by 2022, and it's fascinating to see and learn about how a travel group can actually have a positive impact and give VS take with their natural environment.
FINAL THOUGHTS
As with many trips away, it often is the people that can make somewhere unforgettable. Where a Swiss-style level of wellness expertise meets a nourishing, holistic and organic approach to wellbeing, the on-site staff who guide you on your experience do so with a know-how and friendliness that is pretty much unparalleled. Investing in your wellbeing can be something that is pleasurable and enjoyable, and wellness takes centre stage with an authenticity that permeates 6 Senses douro in every nook and cranny.
Get your weekly DOSE fix here: SIGN UP FOR OUR NEWSLETTER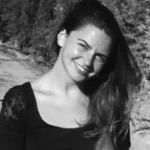 Hettie is the editor and co-founder of DOSE. A keen runner, she's also partial to a blast of high-intensity and hot yoga. A country girl at heart, she divides her time between London and the lush rolling hills of North Devon. When she's not jetting off on her next adventure, Hettie can be found in a candle-lit alcove with a laptop, a spaniel and a full bodied Malbec.