Not for nothing is Le Manoir, as it's more commonly known, spoken of in bated breath by foodies and sybarites alike. Set in the Oxfordshire countryside, it's a hotel that you must check into..
The hotel
Le Manoir is truly special. It's run by Belmond, so you know it's going to be excellent, and it delivers across the board. One of the original countryside hotels, it was created in 1984 and still falls well at the top of pecking order of UK breaks. An easy journey from London, it's set in a gorgeous 15th century manor house and situated in Great Milton, near gorgeous Oxfordshire countryside. For good reason, it is where many choose to spend special days like birthdays and anniversaries.
It's a supremely manicured setting, with picture perfect grounds and astonishing kitchen garden. There's a Japanese garden, traditional English pond, and the hotel even has its own orchard with more than 250 different varieties. The hotel is also working on an on-site vineyard. Wander round pathways that are planted with lavender, and take in the wonderful sculptures dotted around the grounds. There's not much by way of amenities – this isn't where you come for a gym, swimming pool or sprawling spa. It is quieter than that; luxury that doesn't need to shout about it.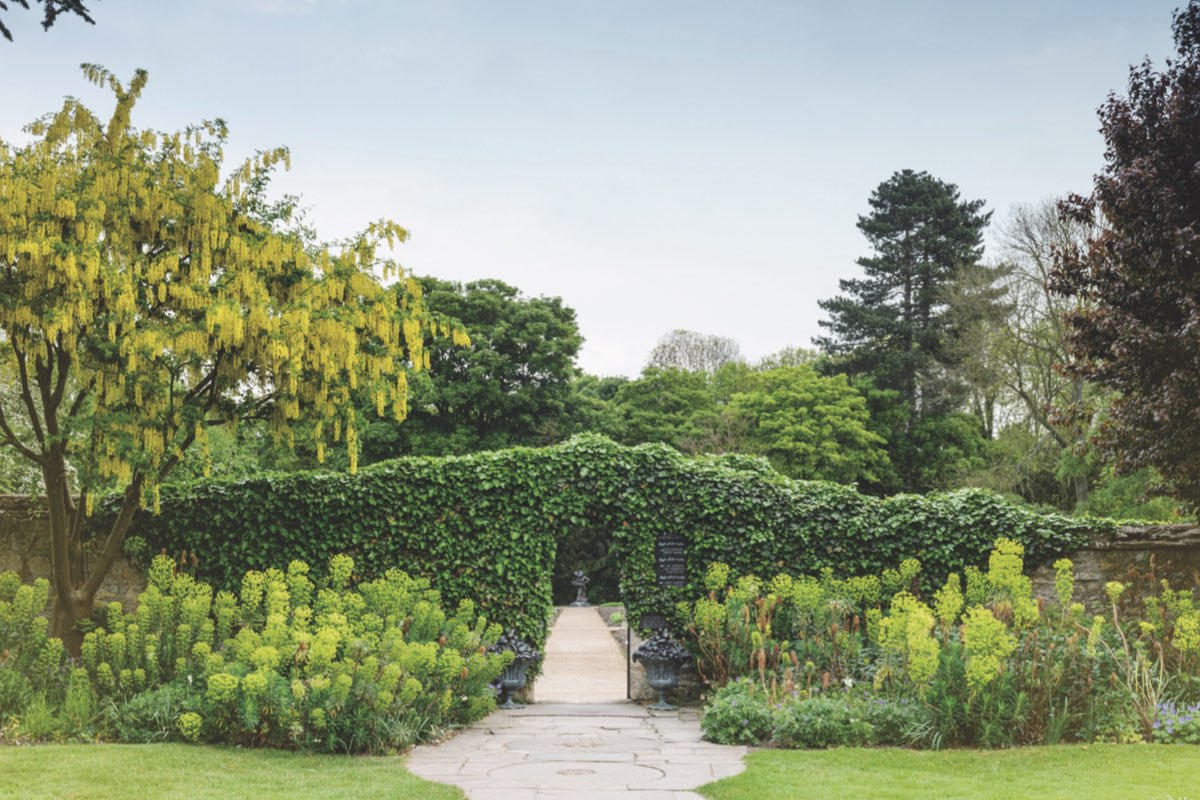 Decor throughout the hotel is traditional yet contemporary, veering more towards cosy rather than modern but looking entirely up to date, too. And luxury doesn't mean compromising on sustainability. Initiatives put into place include recycling coffee grounds and using them for mushroom compost and all drinking straws are compostable. Bathroom products are more than 90 per cent naturally derived, with ingredients like olive oil and apricot kernel oil, and bottles are recyclable.
The bedrooms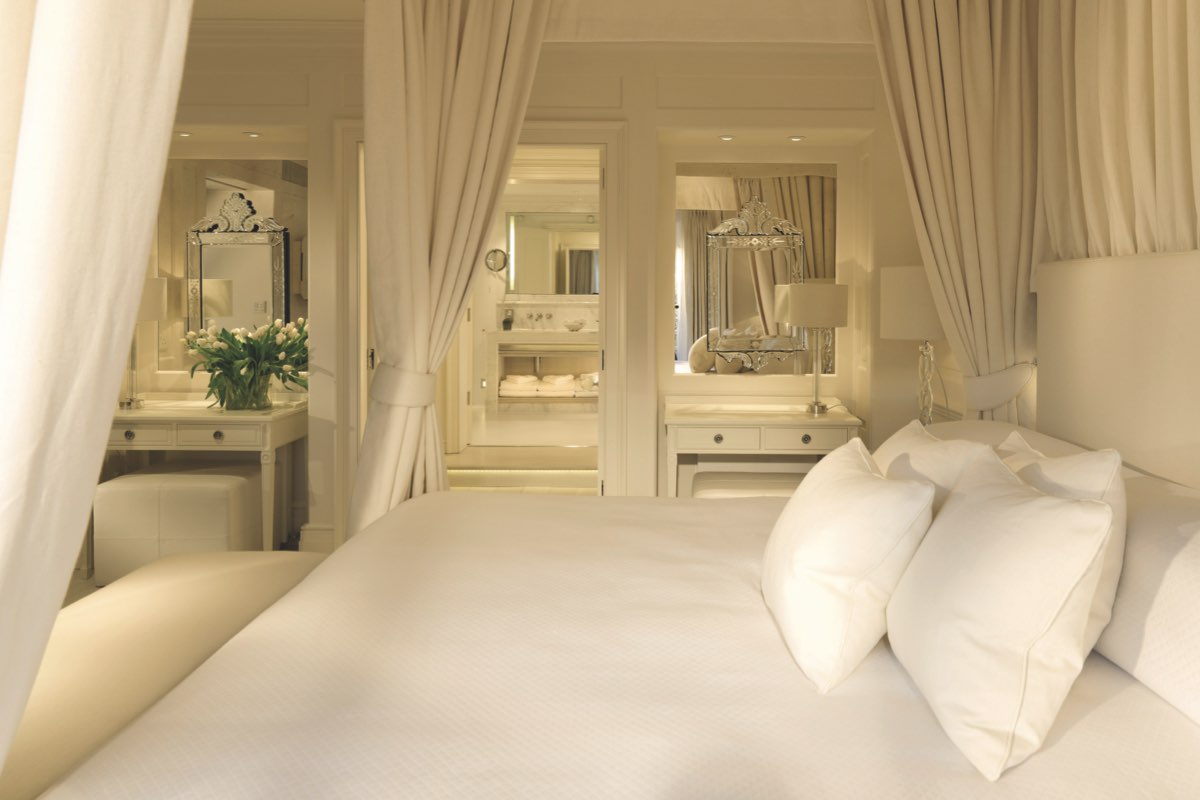 There are 32 bedrooms, each individually decorated and charming, inspired by chef Raymond Blanc's – more on him later – travels around the globe. Pictured above is the all-white Blanc de Blanc. Ours is called Jade and is inspired by travels in Asia. The room really does transport you there: up a jade-carpeted flight of stairs you go, past a bonsai tree – yes, in the room – to a gorgeous split-level room. The bed is on the upper level, complete with a TV that comes down from the ceiling for optimal viewing. There's an amazing bathroom with huge tub and steam shower – ask for essential oils at reception.
In the lower level sitting room, a working fireplace, a dish of sugared almonds, chocolate and fruit await. There is a comfy sofa, another TV, and a table for four. It's all dark and soothing, with golden yellow light and a mixture of dark and light wood. Curtains between the bed and sitting area complete the cocooning sensation.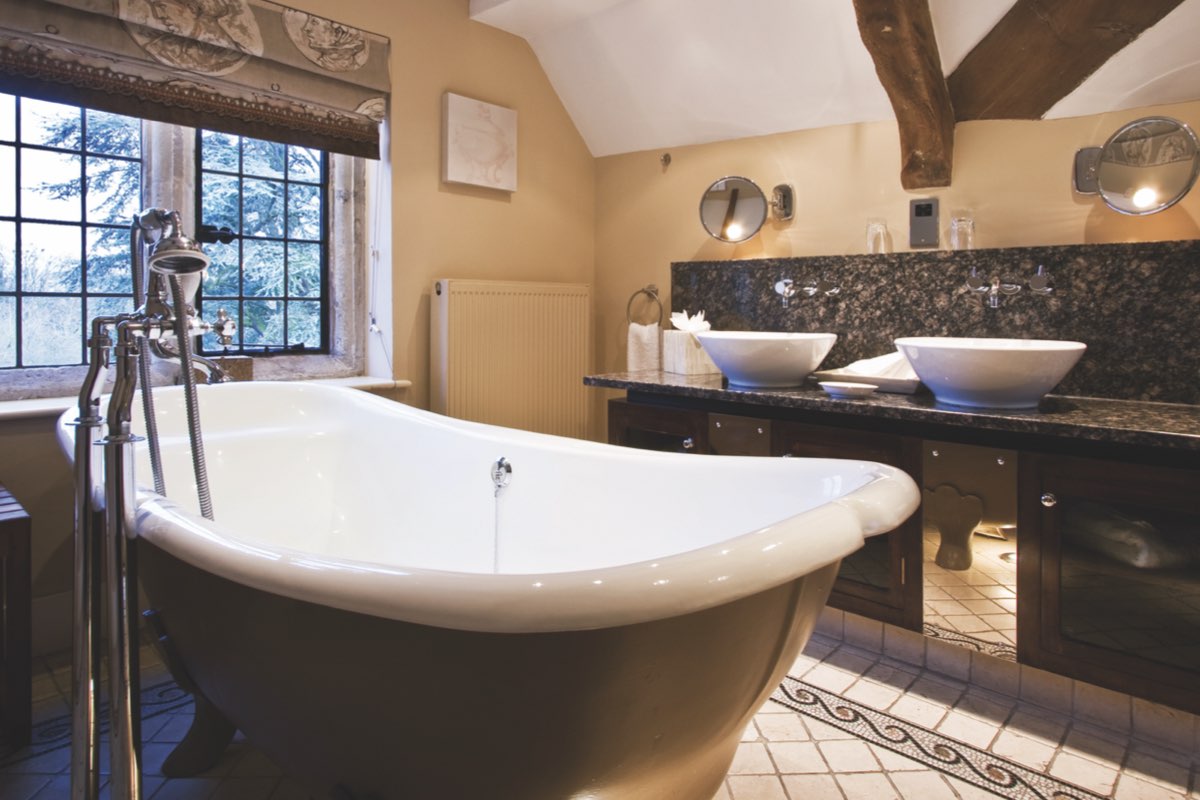 The food
Le Manoir's restaurant is a destination unto itself. Helmed by famed French chef Raymond Blanc, it has two Michelin stars – and has done since 1984, a unique feat in Britain – and is a total treat to dine in. Options include à la carte or a tasting menu of seven courses and wine pairings. More than half the wines served are organic and biodynamic certified. There are vegan and vegetarian tasting menus, too.
Dinner starts with canapés and apéritifs in one of the two cosy sitting rooms, before moving into the conservatory-style dining room, which is decorated with a wonderful indoor orange tree and soft accents. But our first real taste of Le Manoir's food comes with the bread basket, which leaves me in almost embarrassing raptures. Thirteen different types of bread are made fresh three times per day, with the likes of fig and date, sourdough and a beer and potato roll.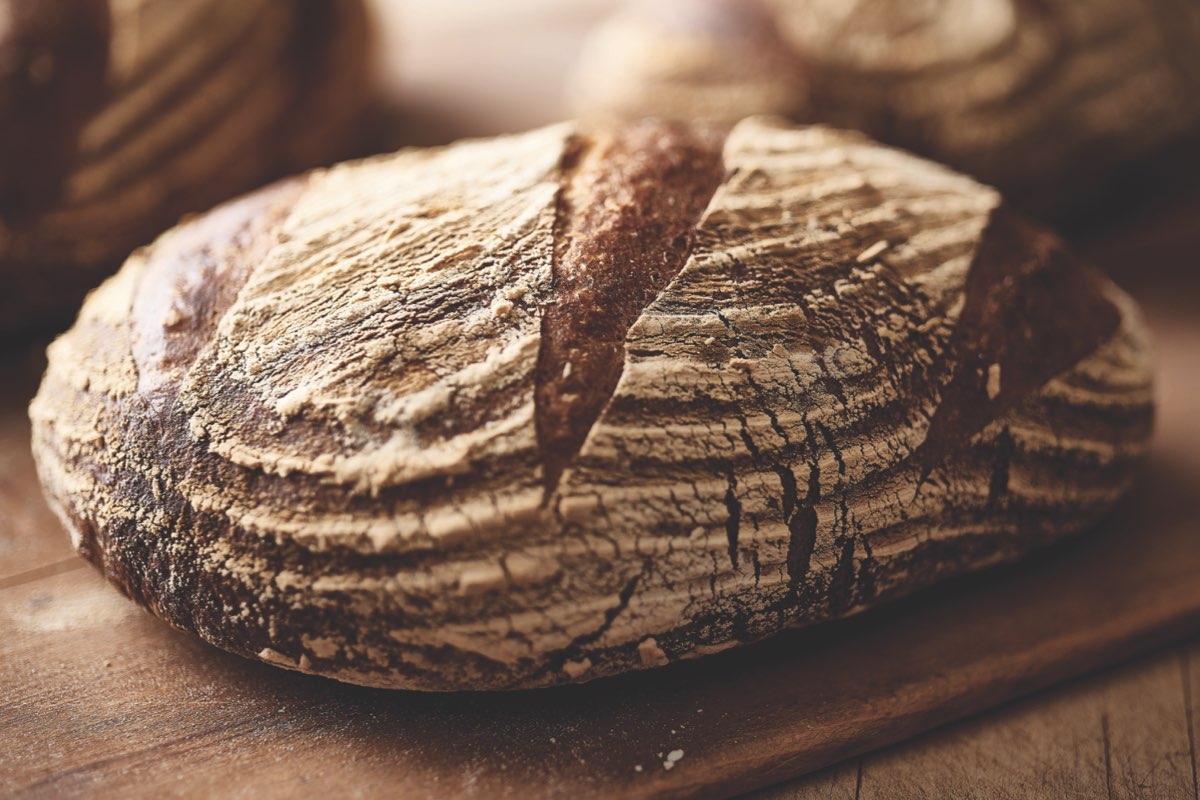 Food isn't overly fussy – it's just really, really excellent, beautifully prepared and presented with flavours that sing. It is a meal you would remember for the rest of your life. We dine on wonderful butternut ravioli, duck liver, a buttery sole, a heavenly rhubarb and custard soufflé and much more. The crockery is lovely and service is exemplary – perfectly attentive but not in a hovering way. Basically, they know what they're doing.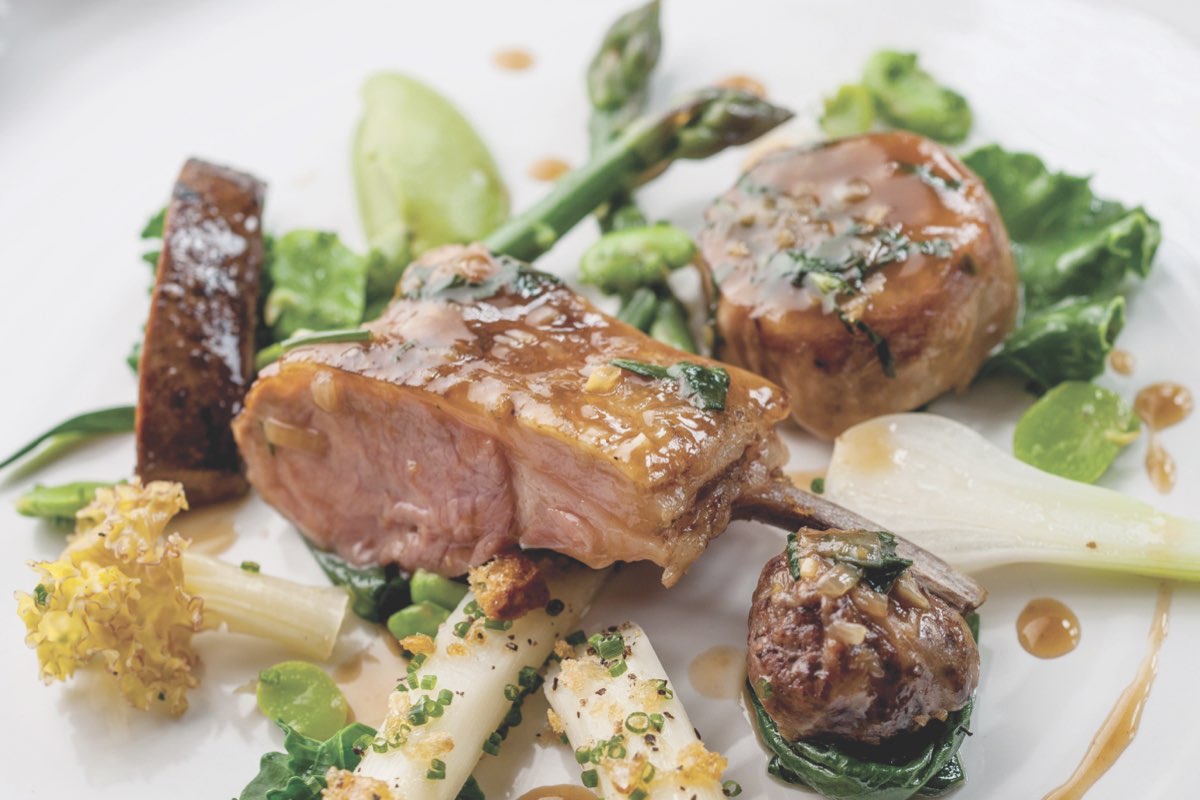 Breakfast the next morning is no less delightful – tea and coffee can be sent to your room before you make your way down. The buffet has fresh juices, homemade granola bars, delicious jams, exotic fruits, cheeses and of course, yummy bread. Plus, à la carte options include pretty much anything you could want.
The cooking school
If you get the chance to do this, you must. There are half day and full day options, ranging from focusing on healthy eating to stocks and sauces, vegan dishes and macarons. Ours focuses on nutrition and meals that can be pulled together with speed that are still healthy. The class is based on Raymond's Blanc Blanc Vite book and proves to be enlightening.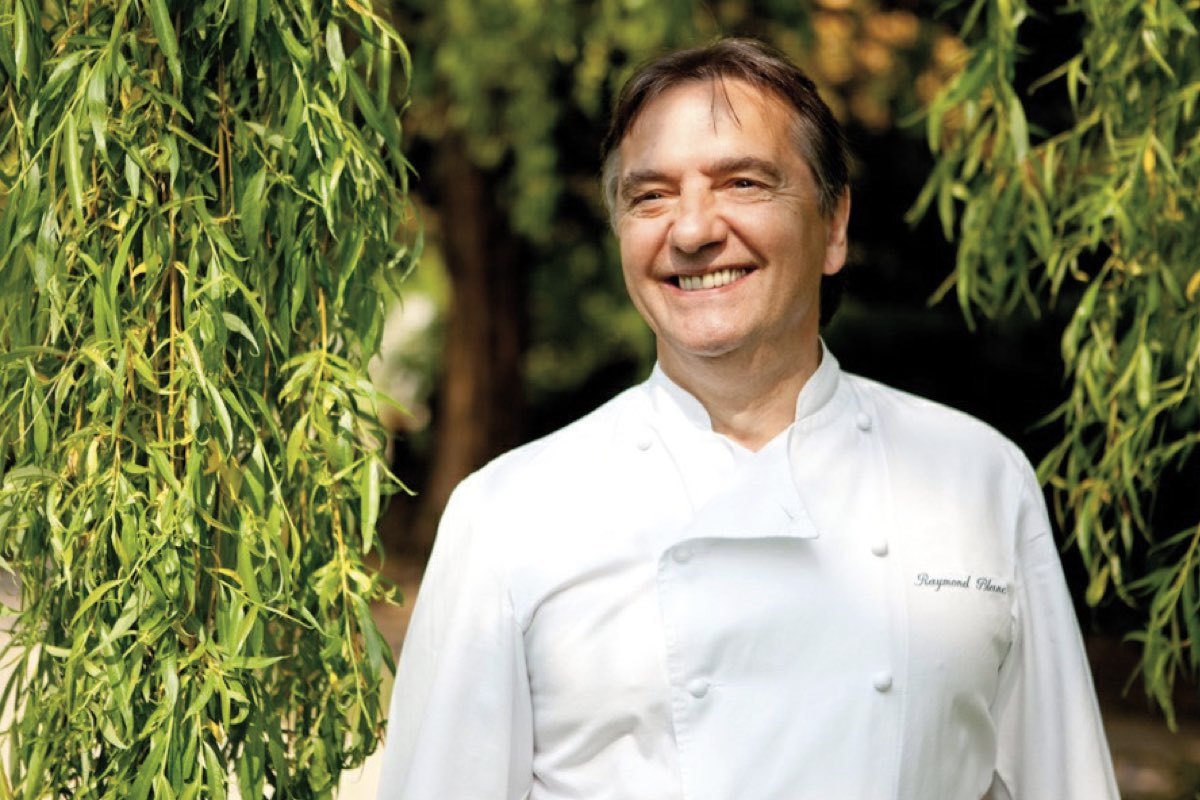 You will eat SO much during the cooking school. Throughout the day we make Bircher muesli, omelettes, watercress soup, a wonderful wasabi salmon, a zingy Thai salad, sabayon with caramelised apples – and more and more. Despite sounding complicated, they're genuinely easy, quick and of course, tasty – we eat it all. We're given all the recipes, as well as our chef jackets and a certificate to go home with.
Chef Becca and nutritionist Natalia are on hand all day, offering up information and sharing fascinating nuggets. We tour the kitchen gardens, where there are more than 90 vegetables, 70 herbs and a host of interesting mushroom varieties, all of which feature regularly in the dishes. FYI, Le Manoir also has a gardening school, if this piques your interest.
Raymond Blanc himself is in and out the kitchen throughout the day. He is bubbly and effusive, full of the 'ooh la la' passion you see from him on TV. RB, as staff call him, deeply cares about food. He helps us prep our omelet and explore the benefits of watercress. He also talks about the balance to be found in food, between indulging and making healthy choices.
A full day course includes a delicious lunch, not to mention coffee and biscuits on tap. It simply flies by. We leave inspired, with a whole new roster of recipes and truly fabulous memories.
The same could be said of Le Manoir in its entirety.
Get your weekly DOSE fix here: SIGN UP FOR OUR NEWSLETTER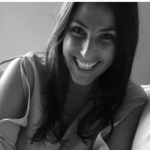 Charlotte is a London girl through and through. She sweats through spin and puffs through Pilates to justify trying the latest restaurants and devouring copious amounts of sweet potato fries, burrata and bread – preferably on holiday. Her favourite destinations include Italy, the Maldives and anywhere where the sun's shining and there's a strong breakfast buffet. She's obsessed with walking, visiting farmers' markets and reading. She's also learning to cook. Wish her (and her husband) luck.