Holidays needn't take us away from our healthy habits. For your next trip, do some research and curate a wellness retreat around your travels. Find the best places for good food, workouts, yoga and massage while experiencing a new culture. Hettie Holmes introduces a new DOSE series dedicated to wellness travel, starting with her adventures in Bali…
When planning my honeymoon, I did the standard thing of finding a travel agent to help me 'craft my perfect holiday'. But after an hour sipping cheap prosecco, browsing their portfolio of luxury hotels, I came away feeling less inspired than before. I'm all for a luxury hotel, especially on honeymoon, but Bali has some of the best surfing spots, yoga and meditation retreats in the world. I wanted a bit of both, which sadly they couldn't facilitate…
I decided to curate my own wellness retreat, mixing in culture and honeymooning along the way. Before jetting off, I was given a copy of Lost Guides by a friend. A guide to secret beaches, boutique retreats, cool cafes, foodie favourites and surf spots in Bali. I highly recommend you pick up a copy, it became our bible for the trip…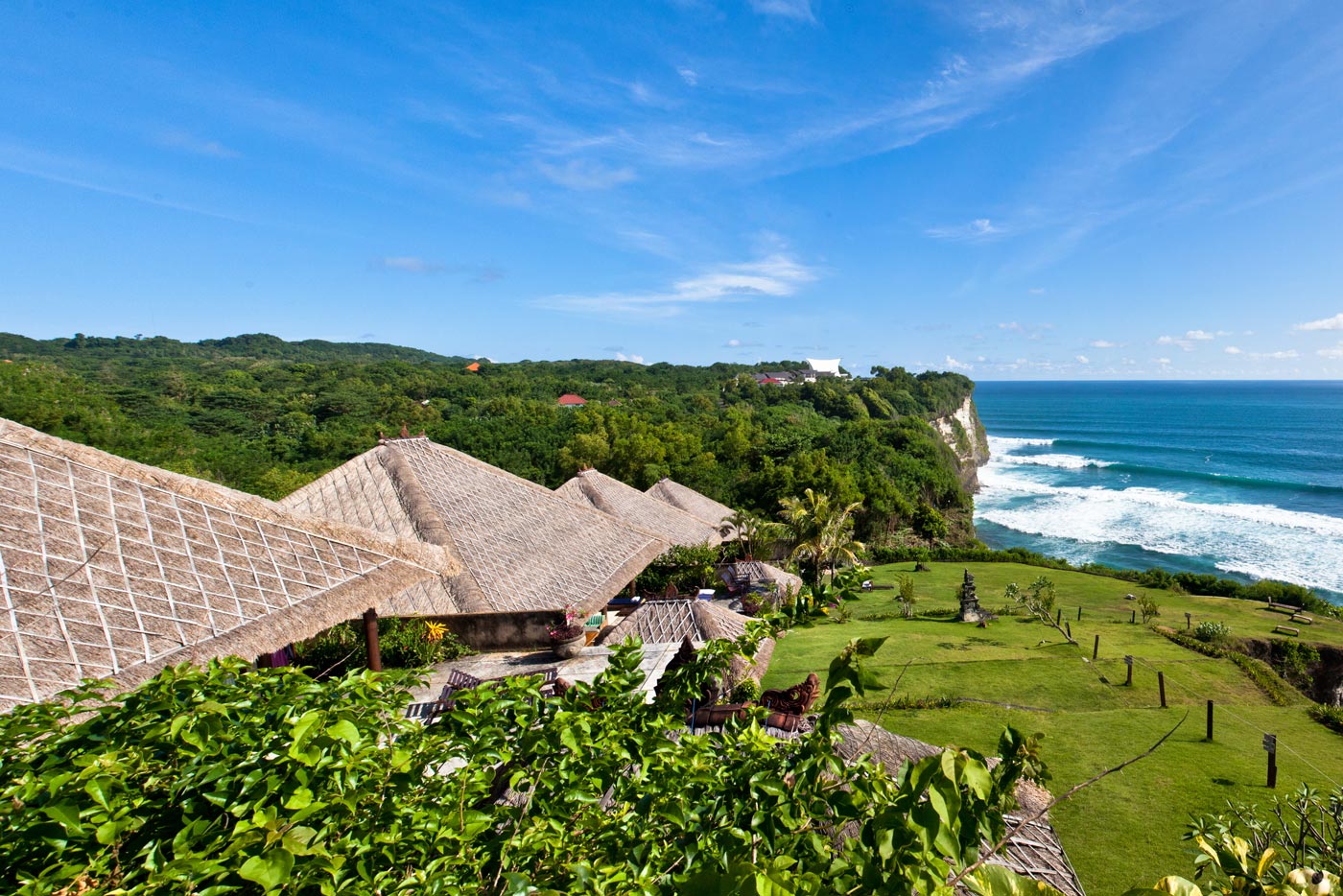 ULUWATU – 2 days
Uluwatu is for die-hard surf fanatics so naturally we began our trip here (i'm learning the art of compromise in marriage). Days are spent on surfboards (or sunbathing) and evenings drinking Bintangs at ramshackle beach bars – great for laid back bohemian travellers. Visit Uluwatu Beach to see dramatic rock formations, caves and crashing waves mainly used by experienced surfers.
Stay at Uluwatu Surf Villas where you'll find the breezy open air Morning Light Yoga studio. Tip: if you stay in The Loft, be prepared to be woken up every morning by the pattering of feet on the yoga studio directly above. The Surf Villas don't have a restaurant on site – though there's plans to develop one. The mini bar is extortionate so try not to get caught out.
Head to Single Finn for a sun downer but resist the Sunday sessions unless you fancy a trip back to fresher's week. For a spot of culture, visit the Uluwatu Temple – but watch out for the naughty monkeys.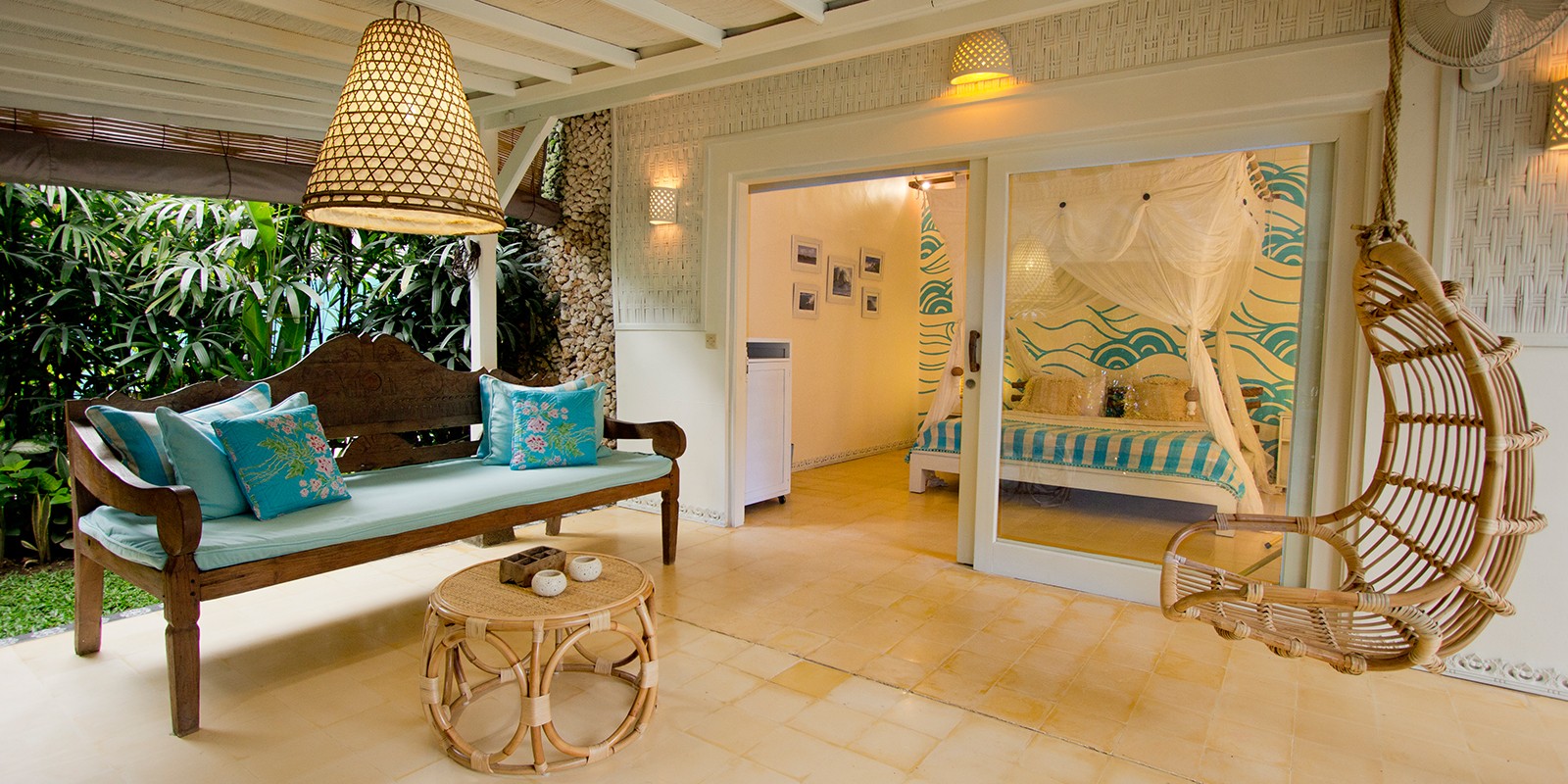 CANGGU – 4 days
Canggu is less hectic than Seminyak with a young, fun sun kissed crowd and trendy coffee and vegan cake shops aplenty. Visit Echo Beach to tackle the swell and stay for a BBQ grill at sunset. Stay at The Chillhouse, a tropical lifestyle retreat with organic meals, daily surfing, mountainbiking, yoga and massage.
Book one of the luxurious double bungalows with a private garden. Meals are communal, so if that's not your thing, rent a motorbike and whizz into town. We spent a lot of time at Deus Machina Cafe. For a spot of culture and some stunning views head to Tanah Lot Temple. If you fancy breaking a sweat, Bali Fit offer a range of strength and conditioning classes.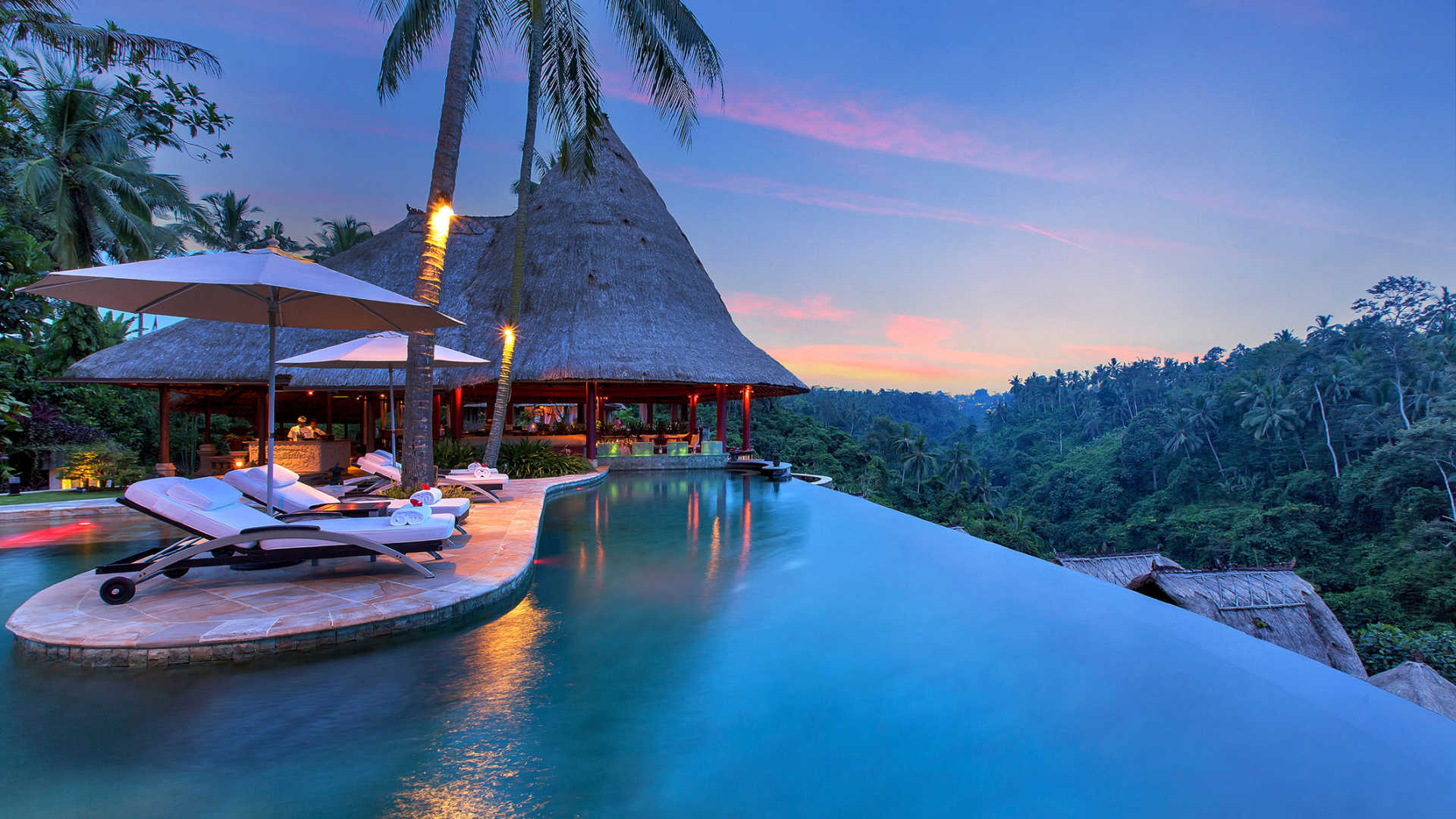 UBUD – 4 days
Ubud is known as the spiritual hub of Bali in a jungle-like setting. Stay at The Viceroy or COMO Shambhala for a spot of luxury. Pay a visit to Monkey Forest and the stunning Tegalalang Rice Terraces.
The BBQ ribs and Martini's at Naughty Nuri's are legendary, so is the seven course tasting menu at Locavore. Drop into Yoga Barn for a Vinyasa Flow or Tibetan bowl meditation and Kush for an Ayurvedic massage. No surfing here unfortunately but you can do some White Water Rafting along the scenic Ayung River.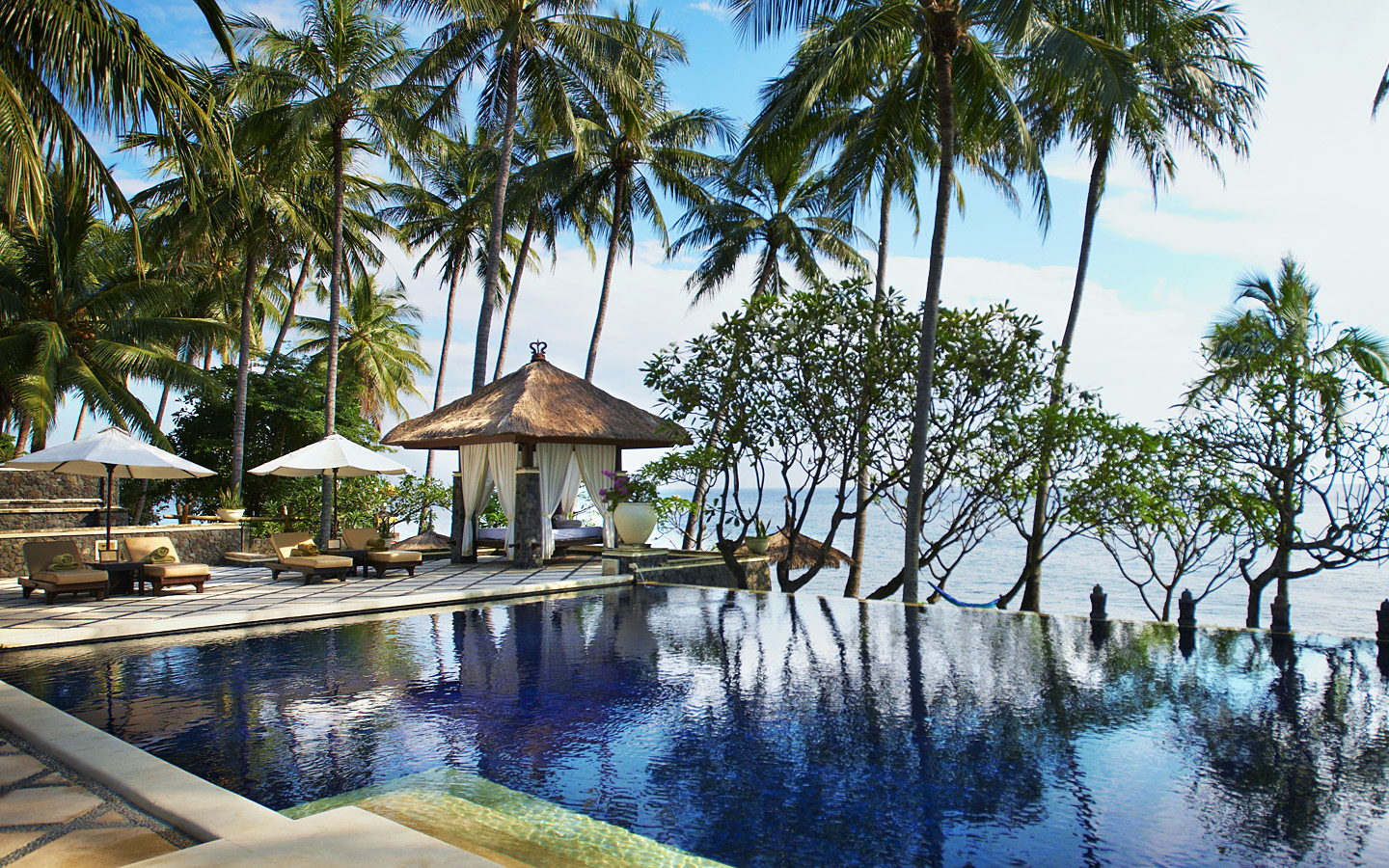 TEMBOK – 2 days
Stay at The Spa Village Tembok at the tip of Bali's north coast. The special energy here is palpable from the moment you arrive. Roam palm fringed grounds carpeted with frangipani flowers, bathed in candlelight – silent save for birds tweeting and the rhythmic lapping of waves.
If you're feeling adventurous they offer a night climb up Mount Batur Volcano (with a rather tortuous start at 1am). There's Diving & Snorkelling here and a daily activity schedule with Hatha Yoga and Fitness Circuits. Indulge in some amazing Spa Rituals and watch the Sunset from a traditional Fishermans boat. If you're lucky, you'll spot a school of dolphins under the gaze of the majestic volcanic peaks.