Half of UK adults (49%) are either not drinking any alcohol or are planning to cut down soon – a potential market of 25 million people. Running throughout Dry January, Mindful Drinking Festival creator, Club Soda, has opened the UK's first alcohol-free off-licence just off Regent Street in London's West End.
The pop-up store, which launched on 13 December and runs until 31 Jan, is giving customers the chance to discover the wide range of alcohol-free drinks available in the UK and pick up a new favourite tipple to try throughout December, January and beyond.
The many brands that customers can try in-store include Everleaf, Lyre's, Thomson and Scott, Big Drop, Lucky Saint, and Adnams Ghost Ship 0.5%. Among the 60+ brands, there'll be old favourites, new launches, UK and International brands, and several beers on draught.
The shop will also be hosting cocktail making and wine and beer masterclasses with experts such as Camille Vidal from La Maison Wellness, beer sommelier Emma Inch and wine expert Christine Parkinson.
The boom in low and no alcohol drinks are fuelled by the 25 million people cutting down their drinking. Not happy to put up with a compromise when at home or going out, mindful drinkers of all kinds are reaching for the new wave of alcohol-free beers, spirits, wines and craft sodas. Last year the sale of low and no beer, wine and spirits grew by £22.4m.
Laura Willoughby MBE, Club Soda Founder, said: "We believe changing drinking habits starts with making better choices. Connecting everyone with the world of low and no alcohol drinks is essential to helping us all create and sustain lasting change. If you have not dipped into alcohol-free drinks for a while, you will be amazed at what has changed. So we invite everyone to pop along and find a new favourite tipple."
Club Soda is the UK's Mindful Drinking Movement. Club Soda support's individuals to drink more mindfully and live well, empowering people to change their drinking, choose better alcohol-free drinks and connect with other mindful drinkers.
The shop can be found at: 59 Great Portland Street, London W1W 7LJ
Sunday: 11am-6pm
Monday – Weds: 11am-6pm
Thurs and Friday: 11am-9pm
Saturday: 10am – 7pm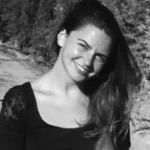 Hettie is the editor and co-founder of DOSE. A keen runner, she's also partial to a blast of high-intensity and hot yoga. A country girl at heart, she divides her time between London and the lush rolling hills of North Devon. When she's not jetting off on her next adventure, Hettie can be found in a candle-lit alcove with a laptop, a spaniel and a full bodied Malbec.