Want to improve your posture and core strength with Pilates? Swim smoother, faster and with more confidence? Or simply find time to clear the mind and refocus with yoga? You couldn't find a dreamier setting to hone these skills than at Watergate Bay Hotel. Cornwall's premier wellness destination that serves up a programme of active breaks alongside a sprawling coastal path, water sports and some of the best surfing in the UK. With its two-mile stretch of beach, family and dog friendly vibe, kids zone and babysitting services, Watergate Bay Hotel is also a great choice for an active family holiday. DOSE editor Hettie packs up her kids, husband and dog for a two night stay to experience the newly launched Beach Lofts, a yoga retreat and some family fun…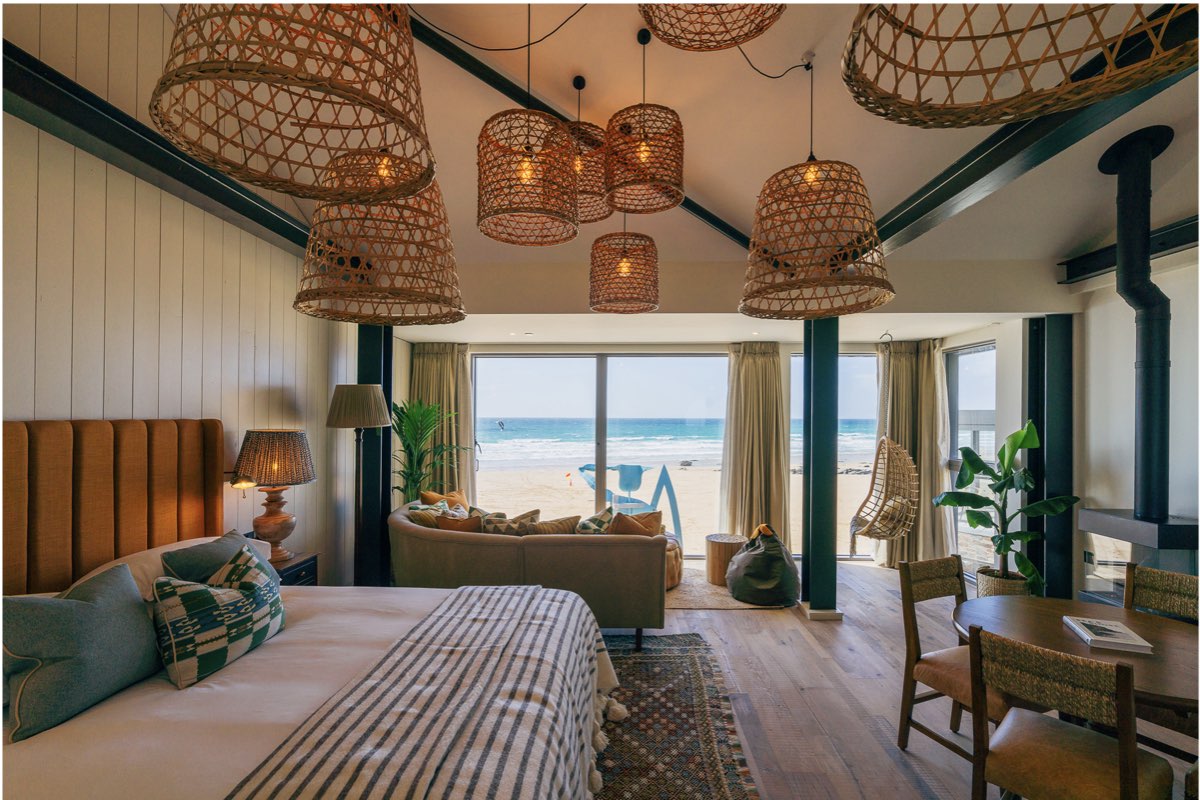 Arrival at Watergate Bay Hotel
The mere thought of getting my family out of the door let alone to a hotel in Cornwall for two nights, is enough to send me into a cortisol-addled state. Hardly the best way to start a yoga retreat. But luckily this one comes with a crèche, babysitters on tap and some of the best waves in the country to keep all of my children entertained.
After a two hour journey and a steady flow of carrot puffs, we arrive to sun, salty sea air and practically have to pick our jaws up off the floor once inside our stunning Beach Loft family suite. With floor to ceiling windows overlooking the crashing Atlantic swell and a luxurious bohemian design, rooms really don't get much better than this.
What a chalet is for skiing, these beach lofts are for surfing, with a surf-in-surf-out experience. You can park your board at reception and luxuriate in your suite until the waves start pumping.
The date of our arrival coincides with the last few heats of the English National Surfing Championships and we have front row seats. The surfers taunting my husband who is stuck changing nappies, whilst I slip off for a yoga class. Sorry, not sorry.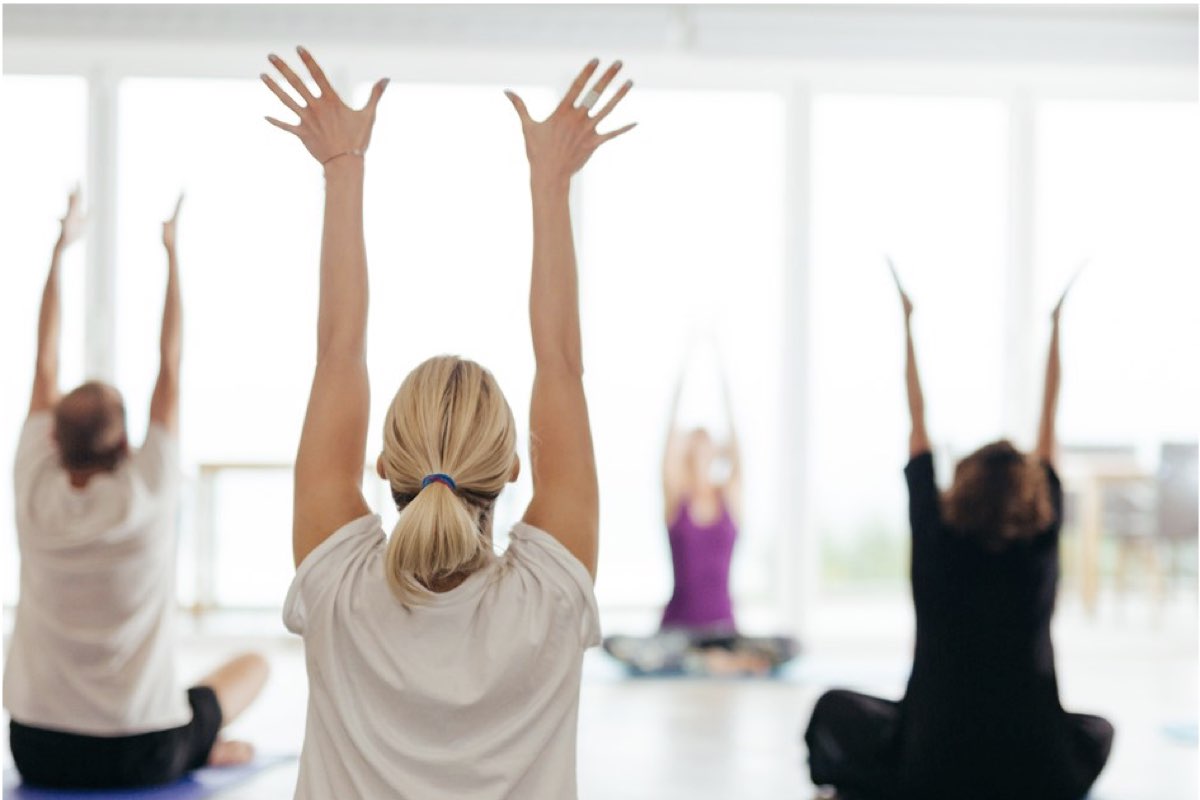 Yoga retreat at Watergate Bay Hotel
Led by Oceanlight instructor Julia Poole, the yoga retreat is tailored to beginners with a focus on "letting go of the pressures of daily life". Easier said than done when your family insist on coming on the retreat with you.
The first class is more of a chance to get familiarised with the studio, which has a tea station, snacks and spectacular sea views, set intentions and meet other members of the group. In terms of physical movement, postures get about as complicated as a cat/cow, downward dog and bridge but we're just getting eased in.
Bath and Bedtime
All air of yogi grace is diminished once back in the suite where I find all members of my family in a giant Japanese-style bathtub that's more like a trough, and enter into the chaos of the bedtime routine.
The Beach Loft family suite sleeps 6. There's a double bed with a pull-out cot bed underneath and a separate room with cabin beds and a single. A travel cot had also been provided. It's a great set up for older kids who don't mind sharing but after a failed attempt to put ours to sleep in the same room, my youngest ends up in the bathroom, lulled to sleep by an extractor fan.
Our babysitter Sarah arrives and puts us instantly at ease, reassuring us that the last couple who stayed here resorted to the same set-up. We leave her reading books with our toddler, who is now fully awake demanding toast, and escape for a long overdue date night at Zacry's.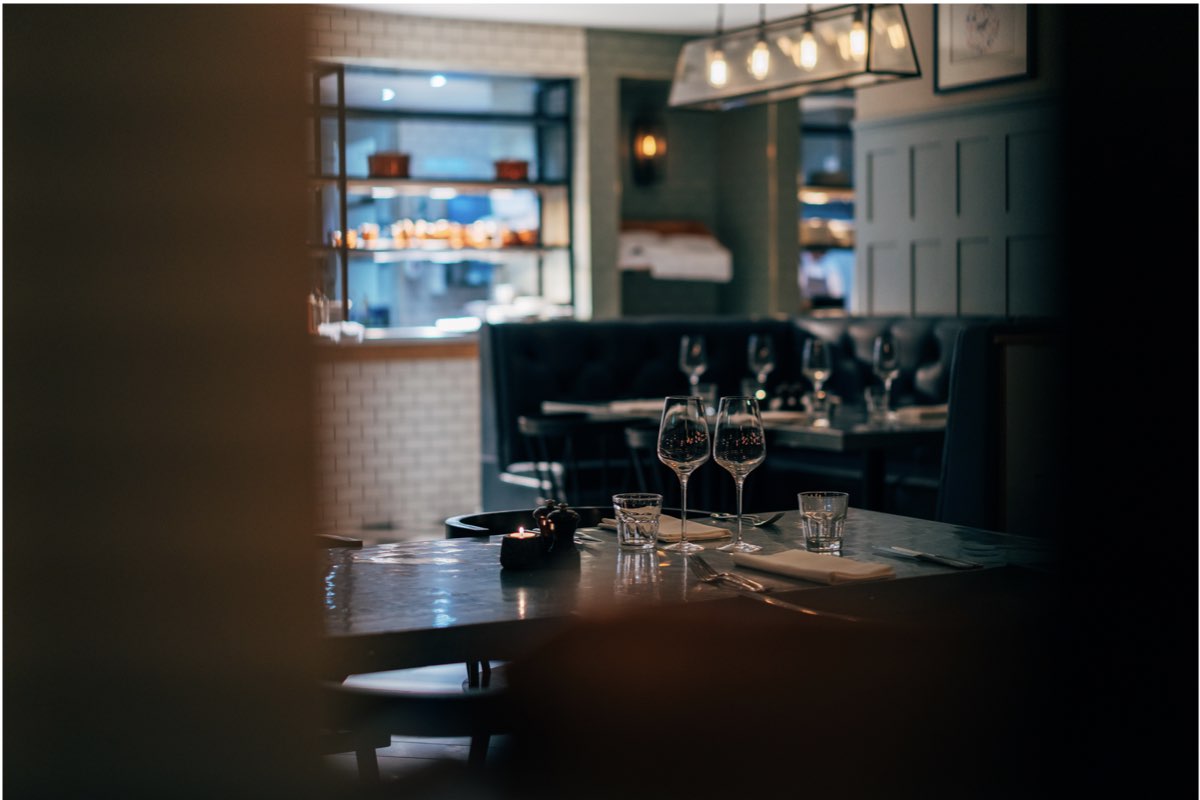 Dinner at Zacry's
With the romantic candlelit setting, Cornish king prawns cooked "Argentinian style" smothered in garlic and chilli, lashings of pale rose and a reassuring text from Sarah that both babies are now "soundly asleep", I feel overwhelmed with gratitude and contentment. After seeing off a particularly indulgent exploding marshmallow centred chocolate bomb, that my husband deems as "unnecessary", we return to a serene environment. As Sarah departs, we almost can't believe our luck. But as soon as the door closes… the crying starts. Game over. Thankfully the walls are pretty sound proof, or so we're told.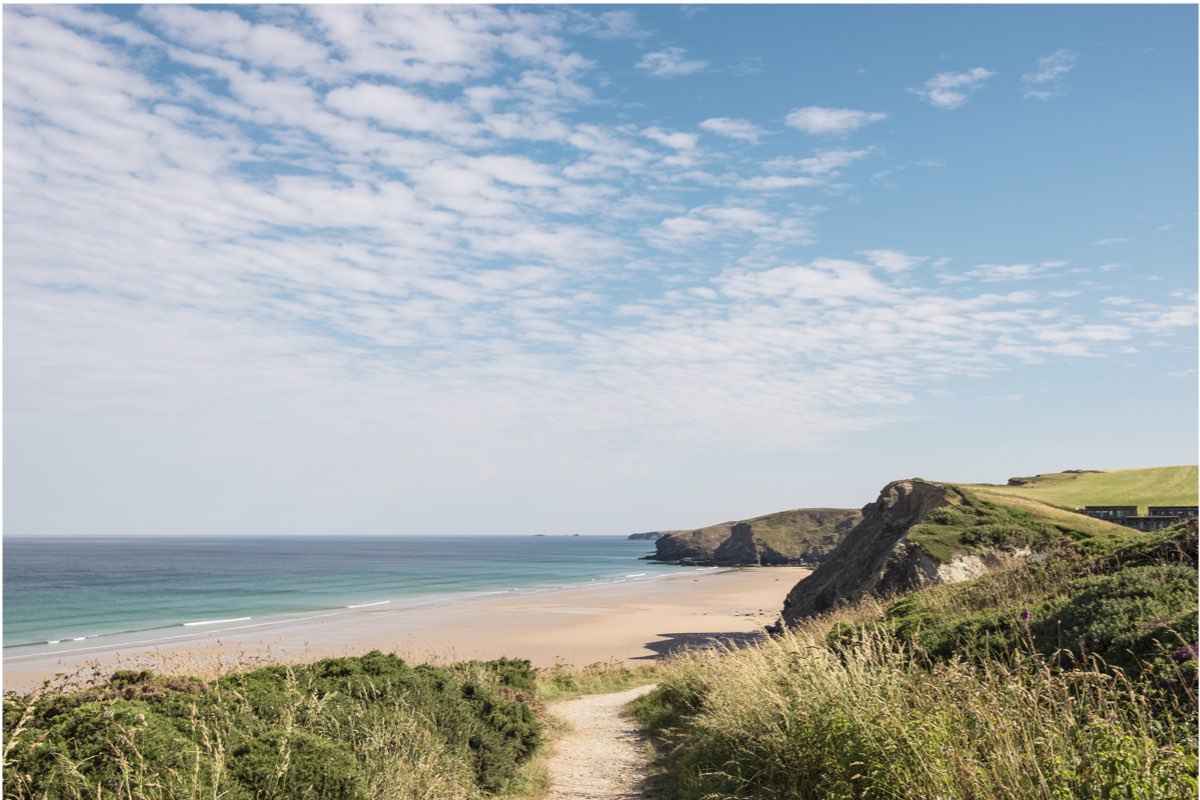 Morning Mindfulness
The next morning, we pile onto the beach for a morning walk exploring "pirate caves" picking up shells, breathing in the sea air. My yoga group appear to have had the same idea, taking in the environment in a mindfulness practice. I part ways with my family and sheepishly join them, but as Julia encourages us to "be at one with the landscape" and smooth pebbles in our palms, it makes me realise that this is what I was doing with my toddler just minutes earlier, albeit in a less contrived way.
Back in the Yoga Studio
Next for an uplifting class, with postures to awaken the body combined with energising breathing techniques. There's quite a lot of talking, and basic postures, which for someone cramming this in alongside a family holiday doesn't feel productive. But it's perfect for those who are new to yoga and are able to immerse themselves fully in the retreat. Julia is soulful, nurturing and a nature lover, helping our group of twelve to feel at ease and connect to the simplicity of our natural surroundings.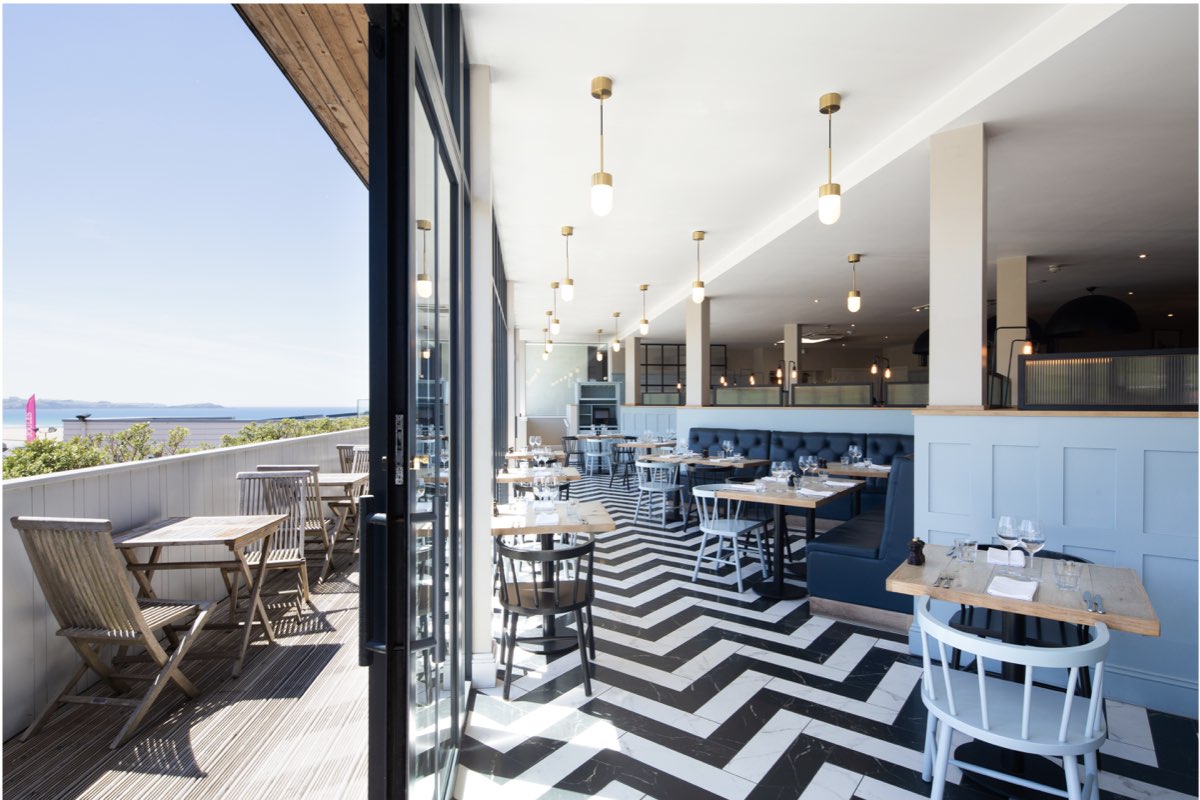 Breakfast at Zacry's
We have breakfast at Zacry's – our waiter pushing the waffle machine at us, which is clearly a big hit with guests at Watergate Bay Hotel. I am more drawn to the scrambled eggs, which are always cooked to creamy perfection here. Their speciality lattes are on point too – perfected after years catering to a London crowd.
Crèche / Down-time
My husband and I check our kids into crèche at 10.30 that is brimming with toys and pirate treasure and go our separate ways for the next 90 minutes. My husband to surf, while I cram in some work. If you're strictly following the yoga retreat schedule, 11.30am-1pm is a time to attend workshops that aim to take your practice a bit further, whether you want to develop a headstand or learn how yoga can help with other fitness activities such as running.
I collect my kids and return to our beach loft where we chill for a few hours, making occasional trips to the pantry to top up on toast and freshly baked cake.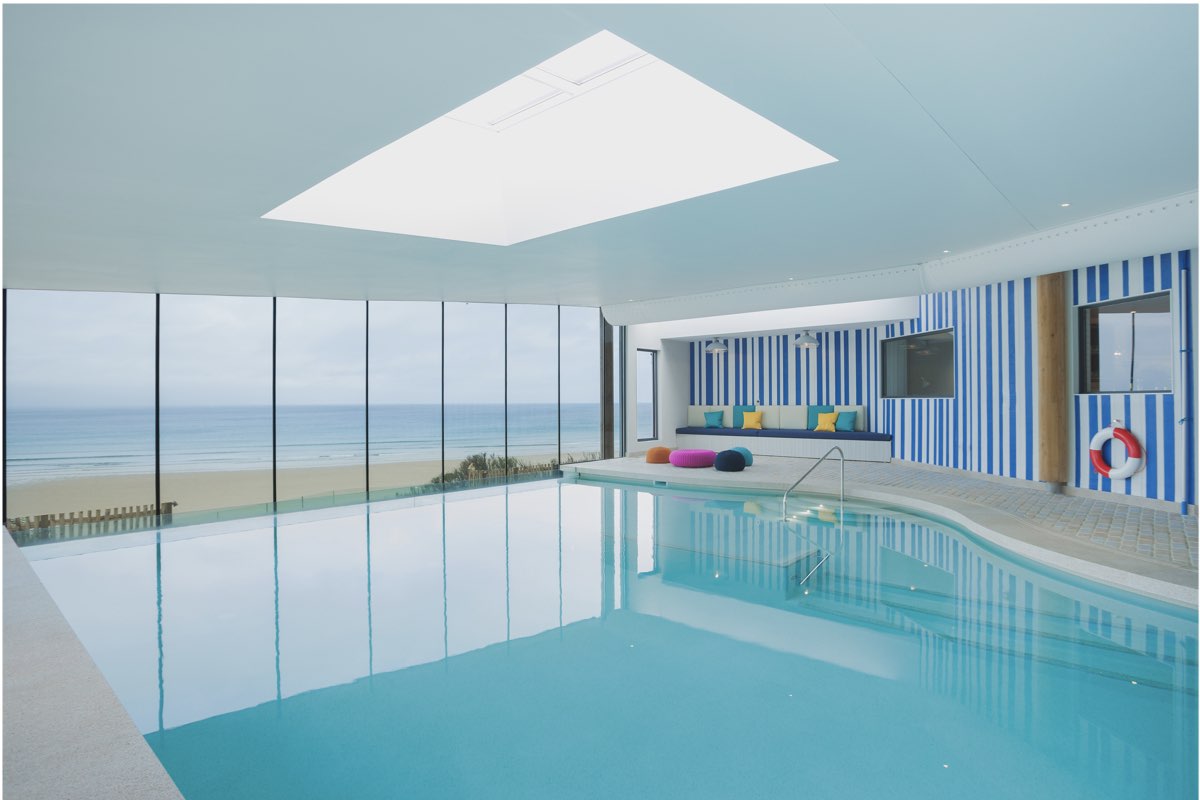 Swim and Spa
I take my two year old for a swim whist my son and husband walk the dog, and that afternoon I have a massage to ease out knots, aches and pains built up from carrying a child in each arm. It's only 45 minutes but to my delight feels much longer. I have to be roused from a power nap that packs in a lot of REM. I awake refreshed and rejuvenated, joints supple.
Restorative yoga
That evening, I return to the yoga studio for a slow, restorative style practice that aims to release tension in mind and body. We explore floor-based postures, calming approaches to the breath and guided relaxation. Just what I need to prepare me for the bed time routine.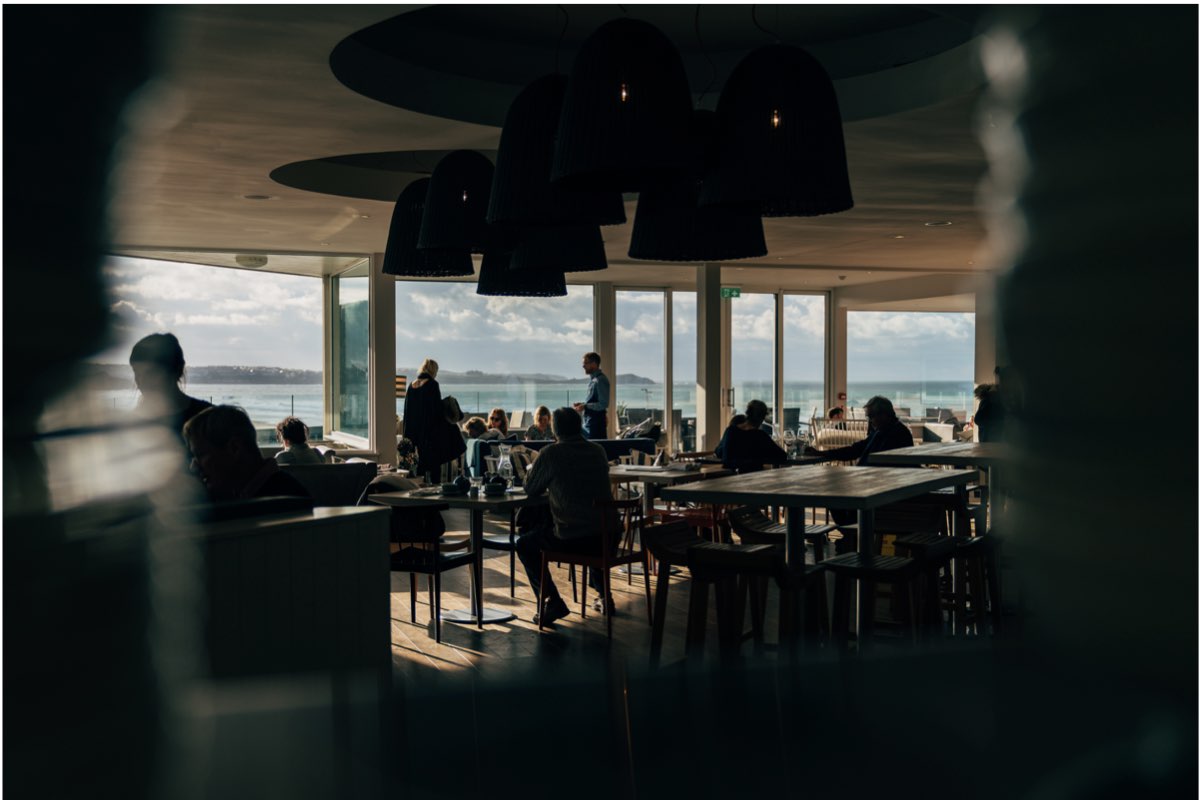 Dinner at The Living Space
That evening, we dine at The Living Space as a family – a casual relaxed restaurant that is dog and child friendly. In warmer months, the wraparound terrace is the perfect spot to watch surfers at sunset with a gin cocktail (I speak from experience). The Soba noodle salad with Asian greens, yuzu and wasabi dressing, with the option to add hot smoked salmon, grilled chicken or miso mushroom, is by far the cleanest option and star of the menu here.
In bed by 8.30pm, my youngest, now in a cot by our side, my toddler sound asleep in the next room, we have a much better night – though I am grateful for the pantry at the end of the corridor when a bottle is required at 2am.
Morning swim
A morning dip is the chosen activity for our yoga retreat's "mindfulness class", though I appear to be the only person in the group aside from Julia our teacher who is up for this. Both sporting matching Dryrobes we surmise that it must be a 'local thing'.
Exhilarated by the cold rush, I feel grateful to be alive and make my way to my final energising yoga class.
Surfing at The Extreme Academy
There's the option to attend another yoga workshop after breakfast but I take advantage of the crèche once more to squeeze in some work before my surf lesson at the Extreme Academy. Lessons are aimed at total beginners, so if you're competent at standing up and turning you're better off hiring a surfboard for a few hours. Each lesson lasts two hours and the instructors are really friendly and inspiring.
We round off our beautiful stay with an oat latte and crêpe courtesy of 'Cubs Coffee' – a food truck parked outside the hotel and make our way home.
In a nutshell…
Our stay at Watergate Bay Hotel was perfection from start to finish and it's the surfy, laid-back vibe that makes this hotel so special. A place where you can park surfboards and run with bare sandy feet down corridor carpets made from recycled plastic bottles and dine alongside canine companions, yet feel pampered through beautiful food, sumptuous contemporary design and exquisitely soft sheets.
It's no wonder this place operates at 90% capacity all year round and attracts Hollywood starlets, royalty and foodie influencers. They all come here for the same thing – to feel splendidly at ease in a setting that's the epitome of barefoot luxury. Add to this a programme of active breaks that aim to leave you physically and mentally prepared to tackle life's daily blows and you have a very magical, life-changing formula.
My only advice would be to experience Watergate Bay Hotel with the family and soak up everything it has to offer and take advantage of the timetable of fitness activities when you can or attend an active retreat without young children so you can fully immerse yourself in the experience and give yourself the switch off time that you deserve.
By Hettie
Hettie received a gifted stay at Watergate Bay Hotel. Beach Lofts from £545/ night. Active Breaks from £365pp based on two sharing a house standard room for two nights. Make a booking.
Get your weekly DOSE fix here: SIGN UP FOR OUR NEWSLETTER