Marbella leads the way. Offering more than just a TOWIE scene, Shara enjoys a girls weekend and finds there's a luxe side too…
Where?
Marbella, Spain, is truly one of the easiest holidays for sun seeking Brits. A quick flight to Malaga, a 40-minute drive and we find ourselves at Marbella Amare, located right on the beach. It's also just a 5-minute walk from the old town, making it perfect for easy strolls and ice cream runs.
Decor
The hotel clientele ranges from girl parties complete with fake eyelashes and high heels, to chic older European couples. That says it all really as the hotel offers something for everyone. The lobby is decorated in an eclectic mixture of art installations and sequined animal statues and it is clean and spacious. Rooms are modern and fresh, largely decorated in white, and have all the mod cons.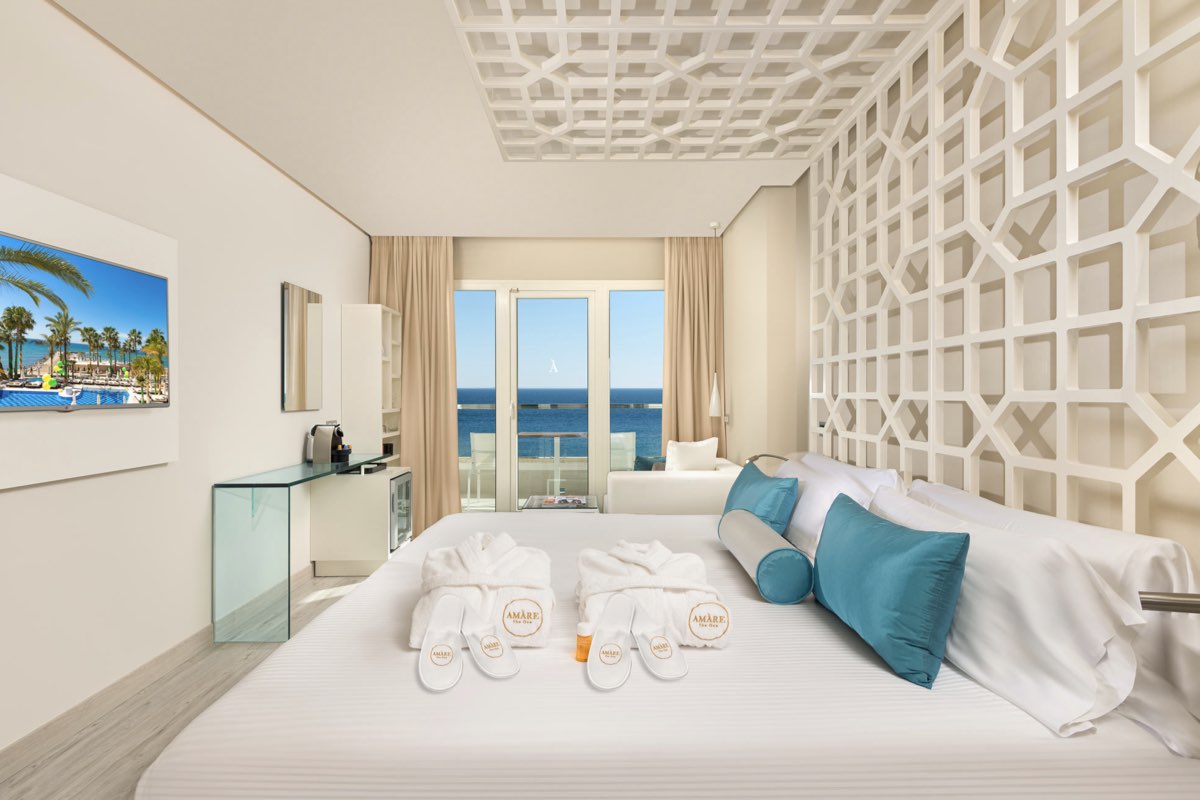 The hotel is adults only, so although it's July, busy, and super hot, it maintains an air of calm. The beach is gorgeous, with waiter service to the sunbeds as you people watch.
Food
Food leads the way. Breakfast is a delight – eggs any way and every pastry imaginable. The beach club is a gorgeous setting, overlooking the water, and dinner at the buffet restaurant is sensational – fresh pasta is made to order and do try the house wine, which is included. A la carte options are excellent too, ranging from Udon noodles and poke bowls to croquettes and lasagne. One of the restaurants has a Michelin star, if you're so inclined. The Michelin star belongs to Mauricio (the chef) and it has been given for his restaurant Messina (also in Marbella), but not for Hayaca restaurant.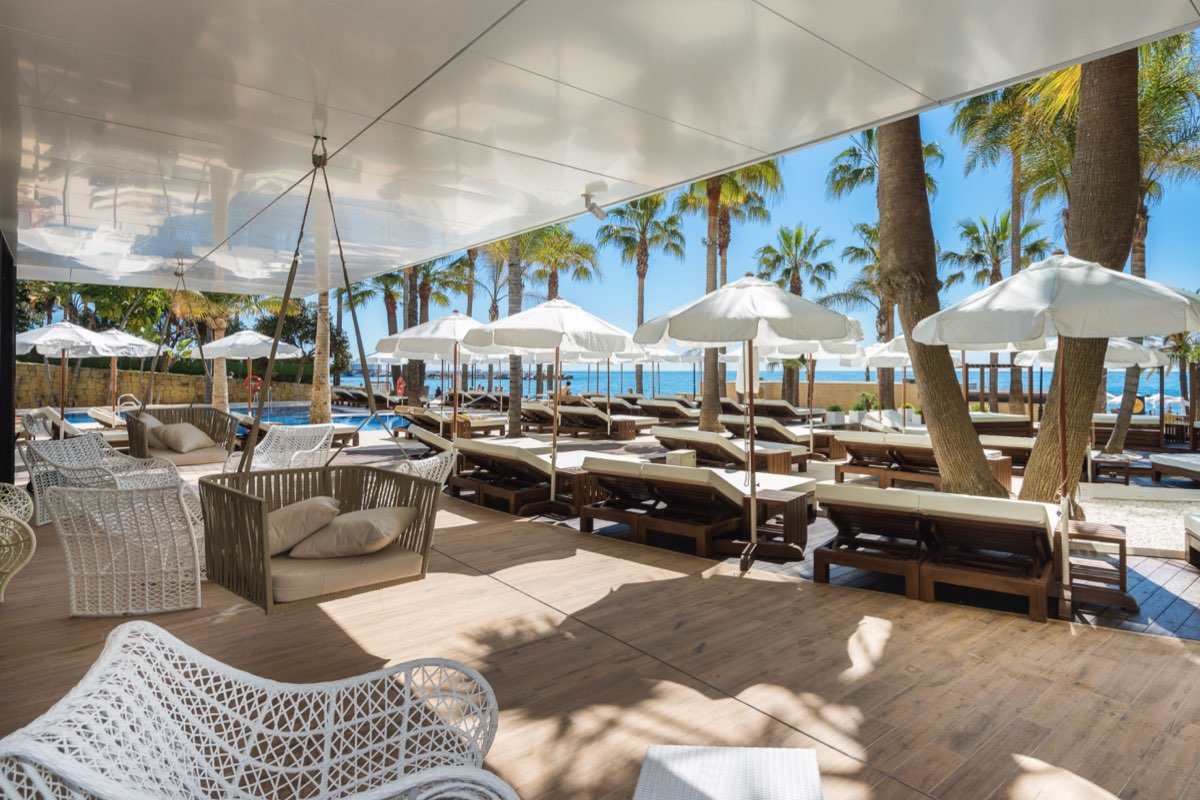 Chill
Make time for a visit to the spa, located underground. There's a hydrotherapy circuit indoor pool and fabulous treatments. My 50 minute aromatherapy candle wax treatment was heaven – beginning and ending with a gong, it was the ultimate in relaxation.
Marbella offers the dream holiday – you can go with ease, for 48 hours, and come back refreshed. It's probably already on your radar, but if you're looking for a sign to book, this is it.
By day take part in beach yoga and chill by the pool, and as night falls indulge in colourful cocktails at sunset (located right next to the beach and Marbella's old town) sound tracked by some of the area's most talented DJs.
To find out more, visit Amare Marbella's website.
Get your weekly DOSE fix here: SIGN UP FOR OUR NEWSLETTER