Apple has entered into the world of digital fitness with its new streaming service Apple Fitness+. Here's everything you need to know, including our first impressions…
What is Apple Fitness+?
Home fitness has evolved rapidly this year and there are so many apps and online tools now it's hard to keep up. Because of this, I can't help but wonder why Apple waited until this week to launch its first fitness streaming service.
Apple Fitness+ is a new app that features a library of more than 200 workouts. The service goes hand-in-hand with the Apple Watch, which allows you to track your metrics like heart rate and calories burned. The app is super slick and when you start to explore its many features, you realise why the tech giant chose not to rush it out.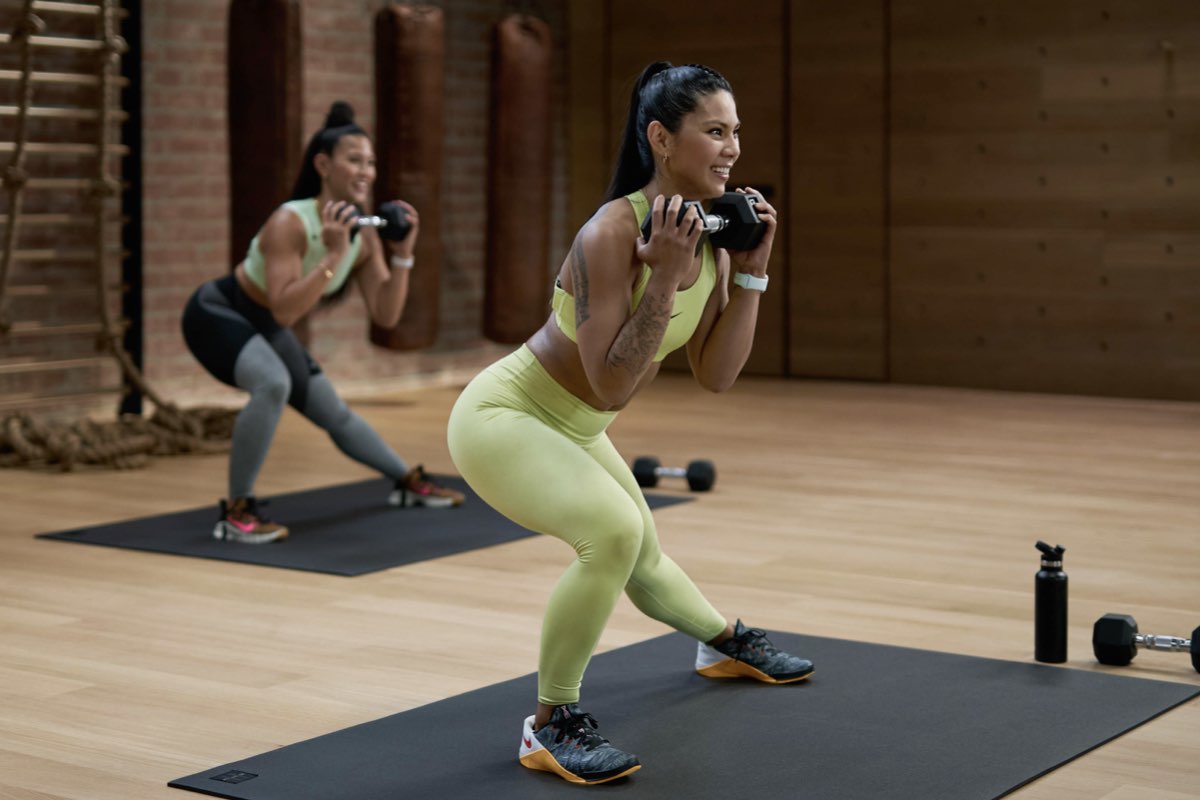 How does it work?
The app works on iPhone, iPad and Apple TV and costs £9.99 per month or £79.99 for a year. It's a no-brainer for existing Apple Watch owners as they get one-month free. While anyone who purchases a new Apple Watch gets three months free.
The workouts
The library is filled with workouts across various activities: HIIT, yoga, core, strength, treadmill, cycling, rowing and dance. The classes range in length from 10 minutes to 45 minutes and new workouts drop every week to keep things fresh.
Some workouts just require a mat or a set of dumbbells, while others need cardio machines. They are all filmed in a gorgeous studio in Los Angeles and feature at least two instructors, so one can demonstrate modifications. There are also workouts designed for 'absolute beginners' that teach you how to master the basics.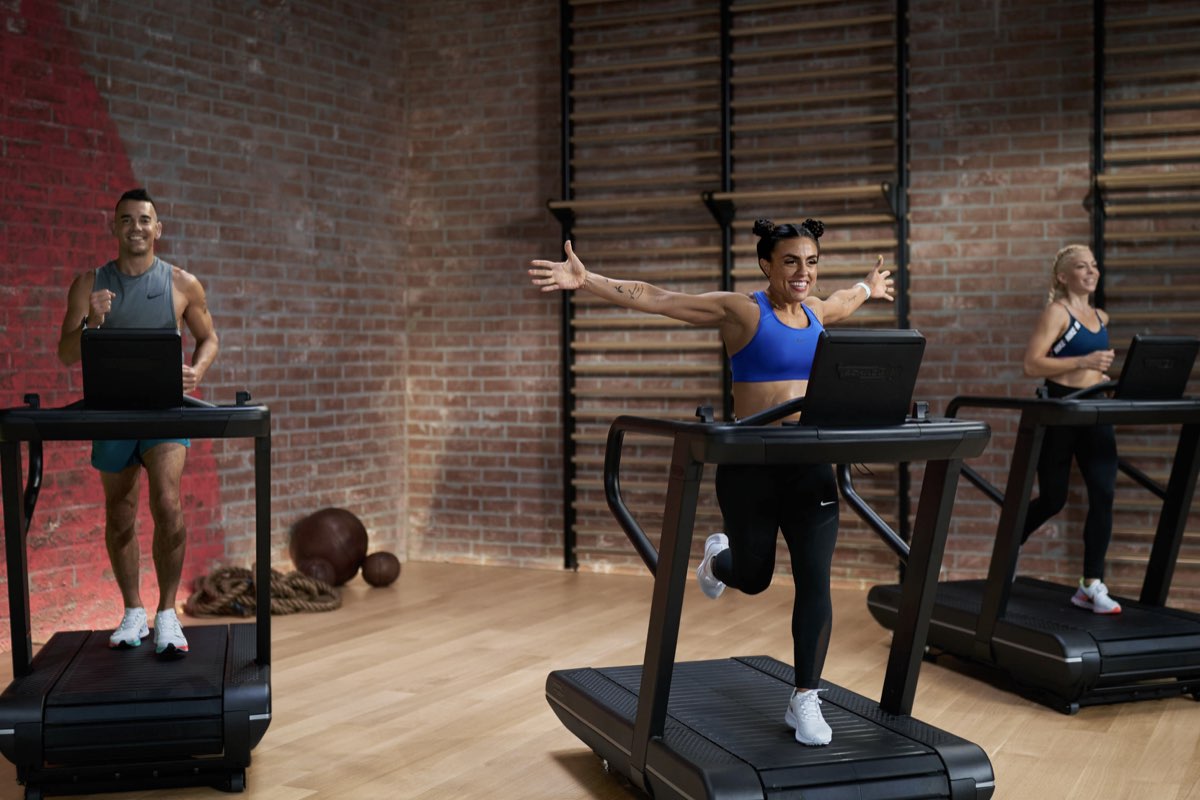 Fitness+ doesn't currently offer live workouts, unlike some of its competitors, but metrics are shown on screen in real-time. There's also a feature called the Burn Bar that invites some friendly competition. It compares your performance with other users who have done the same workout and determines where you are in the pack.
The trainers
The trainers are a charismatic and diverse bunch, who specialise in a number of disciplines. Three of the group – Kim Ngo, Jessica Skye and Jamie-Ray Hartshorne – you may recognise as they've taught in London's top fitness studios.
Apple Fitness+: The verdict
I've been using Fitness+ for a few days and I'm impressed so far. My favourite function is the filtering tool as when it comes to choosing workouts I'm picky. I tend to know exactly what my body needs that day and I have to vibe with the instructor. The app allows you to filter everything from the length of workout to the type of playlist. Better still, you can watch a preview – sort of like a film trailer – that shows you what's in store.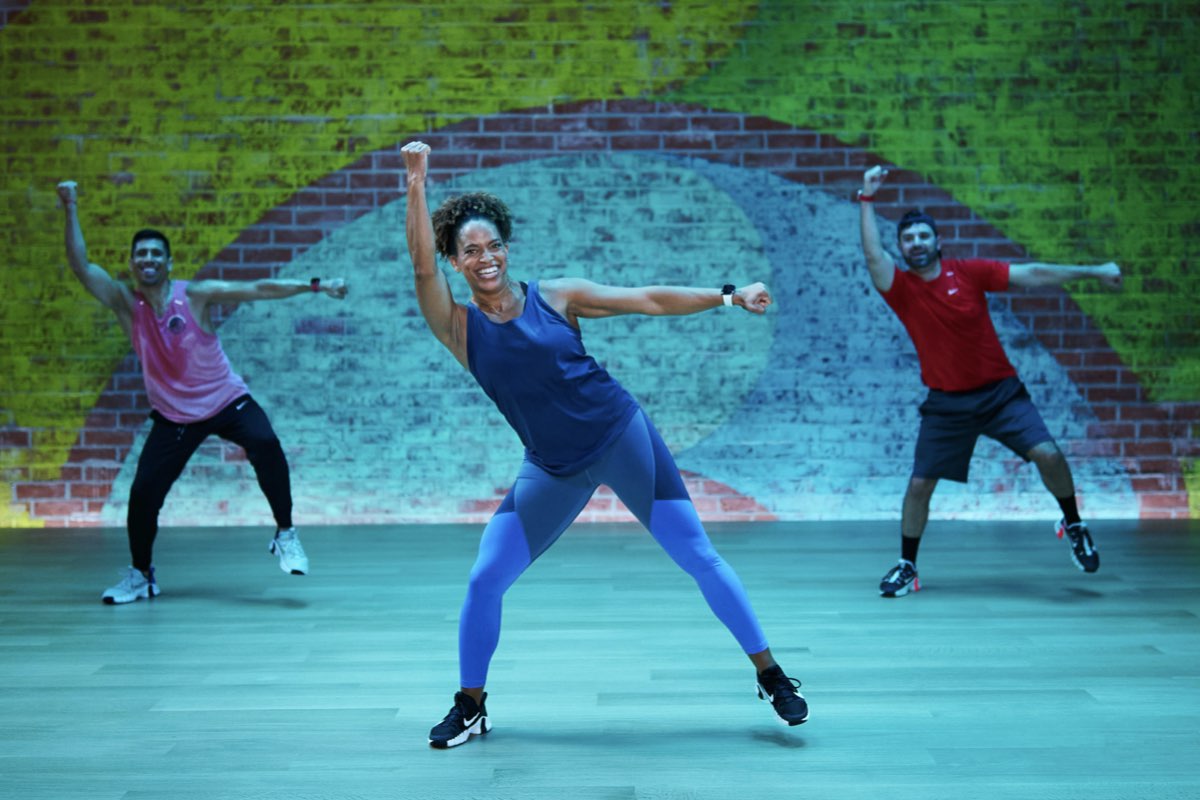 I've been loving Jessica's yoga flows, which focus on syncing breath with movement and music, as well as Kim's HIIT classes as she has amazing energy. I also think including a 'mindful cooldown' section, which provides a dedicated 5-10 minute stretch, was a smart decision as it's often overlooked.
One thing I think is missing is the option to filter by intensity level but maybe that will come as Fitness+ still feels in its infancy. Apple says it's the "future of fitness" and I'm excited to see what else it has up its sleeve.
Get your weekly DOSE fix here: SIGN UP FOR OUR NEWSLETTER