From Nike's NTC app to Fiit and Fitbit Coach, fitness apps offering classes led by in demand trainers is not exactly new, but now Apple fitness plus is heating up the competition. The new fitness service lets you train anywhere with world-class video workouts from top fitness trainers. You might even recognise a few of them. One thing is for sure, you can expect unrivalled workout playlists. Apple fitness plus trainers specialise in picking music, working with editors at Apple Music…
Apple fitness plus – top trainers to look out for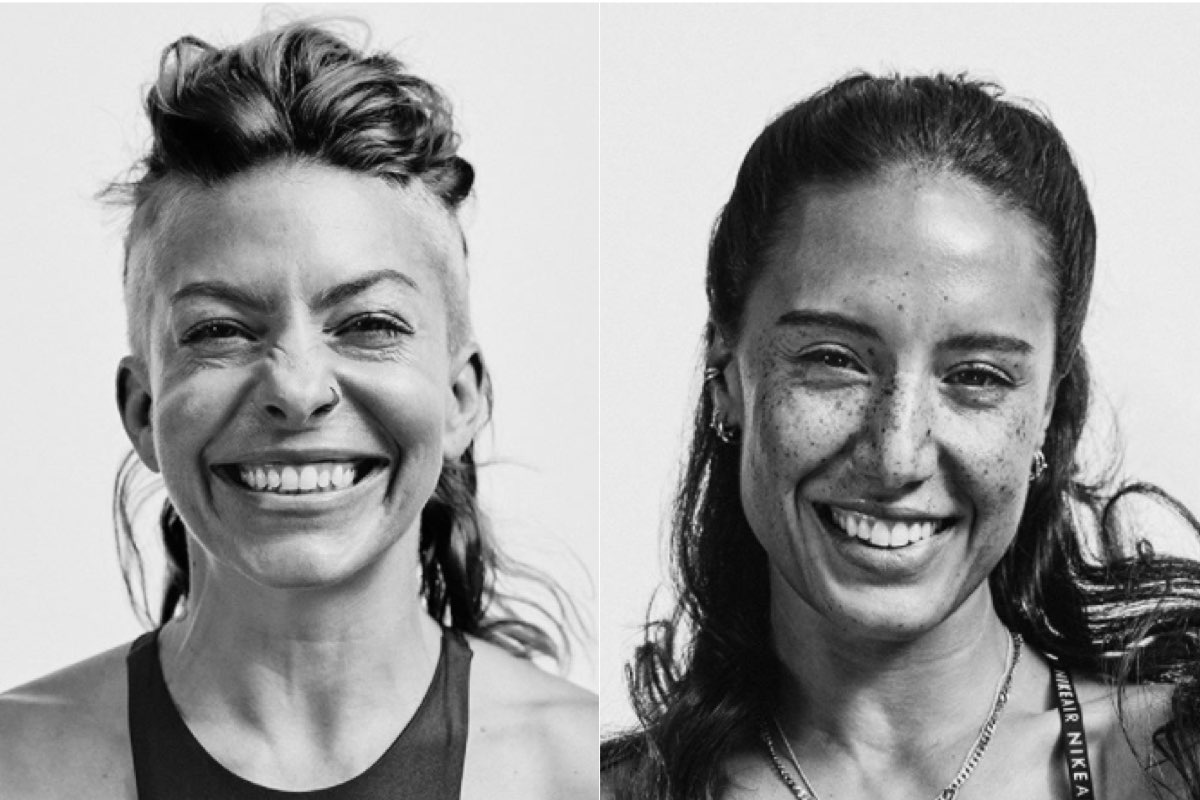 Kim Ngo worked as a master trainer with 1Rebel Gyms in London, where she was also a Nike Trainer. A passionate advocate of inclusiveness in fitness, she co-founded Food & Lycra to provide affordable and accessible fitness events for her local community. In addition to her fitness skills, Ngo is also a qualified accountant. British Vietnamese and proud, she recently moved to LA.
Jessica Skye is a DJ from London who says yoga makes her feel euphoric. And, by increasing her core strength, it helped relieve the aches and pains she used to suffer from standing behind DJ decks all night. This isn't Skye's first collaboration with Cupertino. She appeared in a Close Your Rings ad for Apple Watch Series 4 last year. Now based in LA, she's looking forward to "creating a little escapism on the mat."
An elite bike racer turned "indoor-cycling party starter," it's no wonder Kym Perfetto describes bikes as her "happy place." Perfetto is already a YouTube celebrity, with 138,000 subscribers to her channel, where you'll find plenty of tips for fixing bikes and tightening six-pack abs. Originally a New Yorker, Perfetto is now based in LA, but her cycle racing takes her all around the world.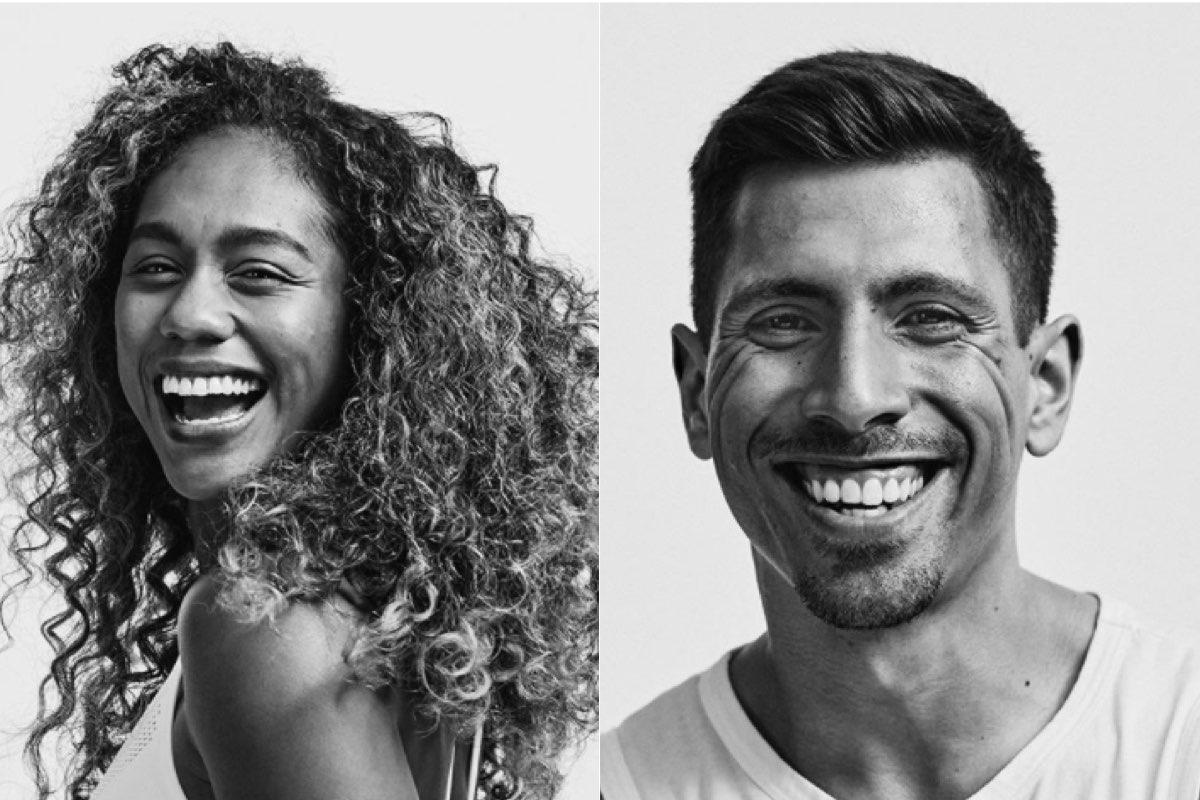 Born in the Philippines to an Air Force family, Sherica Holmon lived in seven countries while growing up and believes that being exposed to different cultures at a young age builds acceptance and understanding as an adult. She's on a mission to "spread love through fitness." When she's not cycling for Apple, she's probably training for her next marathon.
Growing up in Colombia, Jhon Gonzalez always had a passion for music and dance. He moved with his family to LA to "live the American dream." Today he works as a dance teacher and Zumba instructor, and now an Apple Fitess+ trainer. Gonzalez likes "burgers, pizza, wings, traveling, Family Feud, cookies, cold water, Sprite, dancing and men," in no particular order.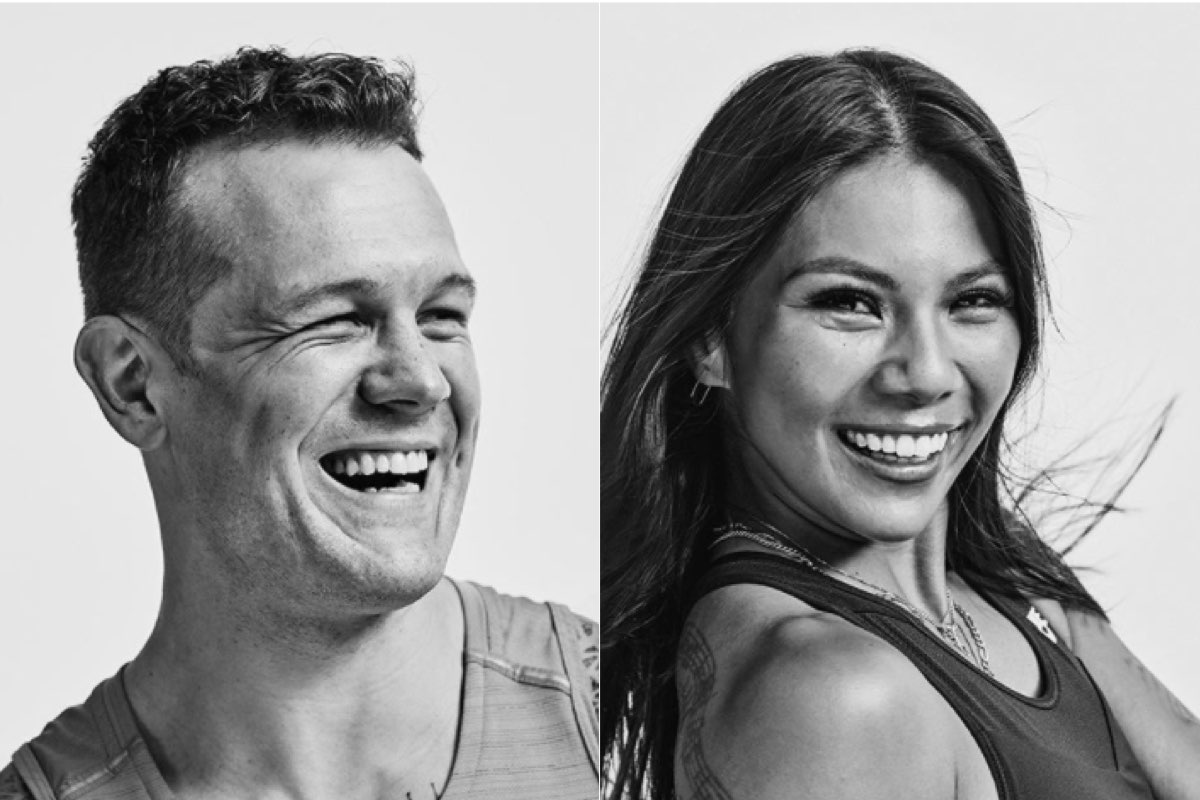 Originally from a small town in the United Kingdom, Jamie-Ray Hartshorne's dreams came true when he moved to "the big smoke" and performed in a West End show. Now he lives in the even bigger smoke of LA with his pet chihuahua called Alfie and his fiancé. When he's not teaching treadmill and HIIT classes for Apple, he's probably pursuing his passion for kickboxing.
Born in Puerto Rico, Betina Gozo now lives in LA with her partner Nic and her two 140-pound dogs. She says strength training has been a big game-changer in her life, especially when she needs to hold back those dogs from chasing a squirrel. Gozo is a passionate advocate of disability awareness and raises money for people with physical and mental disabilities in Kenya.

Tryell Désean originally hails from New York City, but moved to Toronto, where he worked as a Soul Cycle trainer and fell in love with the city. Today he lives in LA, but he still wears his Raptors jersey with pride and refers to his old home fondly as "Tyronto." When he's not pedaling away, he loves theater and dance. His personal motto is "be you, stay true" and he describes himself as "gay, black and proud."
With more than 40 years of experience as a trainer, Molly Fox has seen the fitness industry emerge and mature. She started her career working for the Jane Fonda's Workout studio in San Francisco. Later, she ran her own studio in New York City for 14 years. Now she's based in LA, once again pioneering a new fitness trend, as an Apple Fitness+ trainer. Proving that yoga improves both your flexibility and your longevity.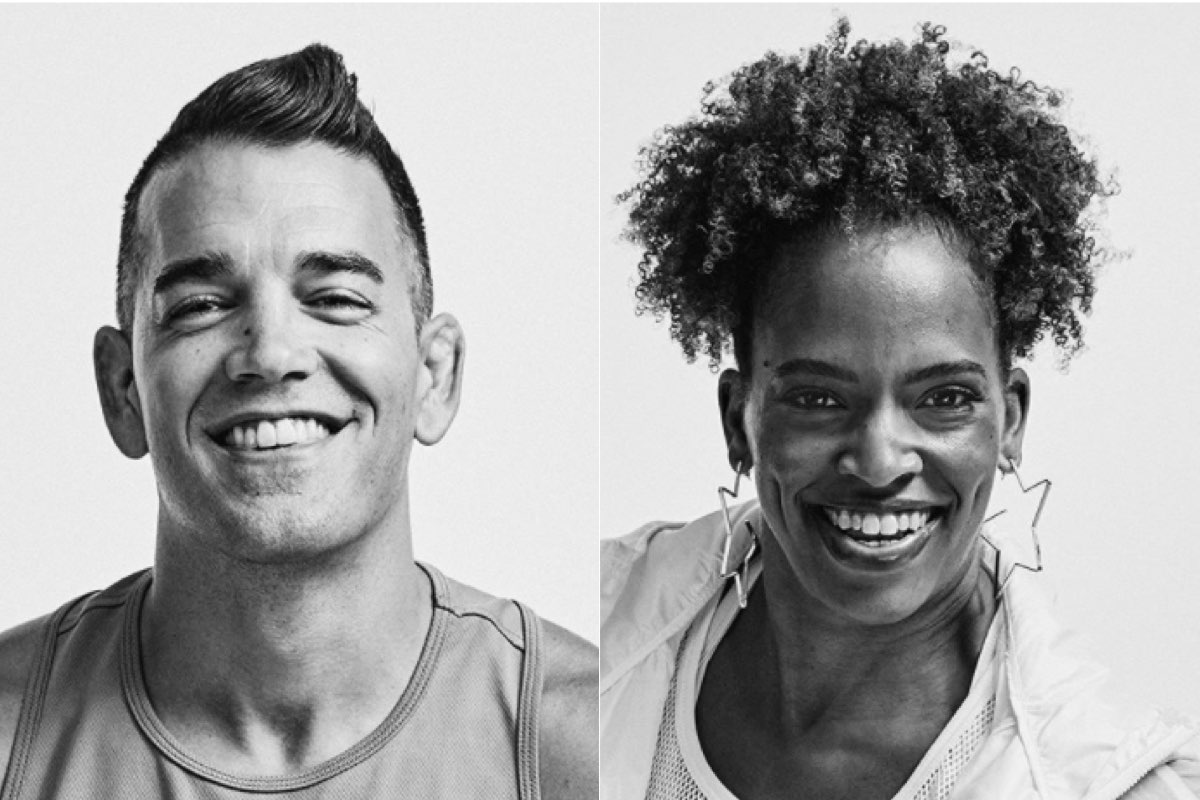 Originally from Kaua'i, Hawaii, Dustin Brown is a Brazilian jiujitsu blackbelt who loves surfing. He says learning jiujitsu helped him become "more confident, patient and humble." But it's his yoga skills that Apple hired him for. If you want to learn how to do a handstand, Brown is your man. He now lives in Santa Monica, California, with his wife. They've been happily married for 14 years.
LaShawn Jones was passionate about dance and choreography from an early age. A school cheerleader in North Carolina, she went on to obtain a master's degree in public health while teaching dance on the side. In her day job, she worked in HIV-prevention research until she moved to New York to focus on dance and fitness full-time. Now she's living her best life in LA with her adorable dog, Cashew.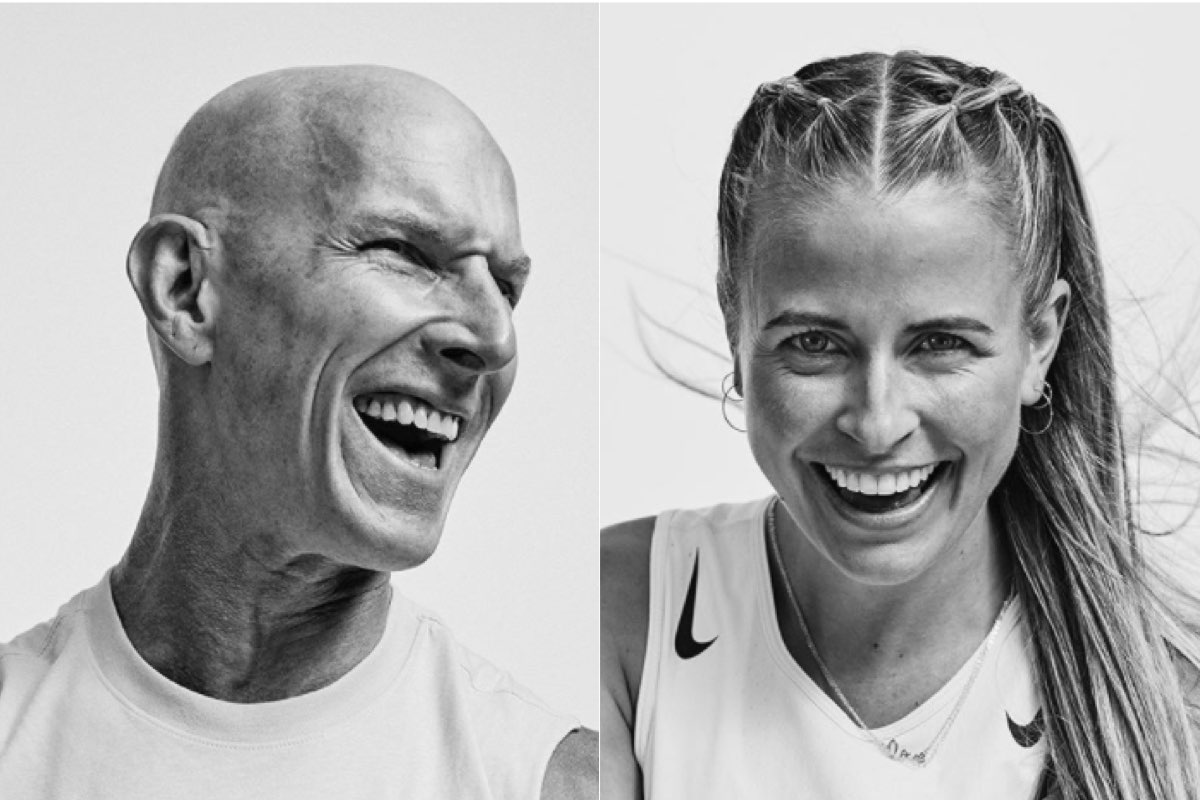 Gregg Cook
Cycling, Strength, Core & Mindful Cooldown
Multitalented Gregg Cook is the only Apple Fitness+ trainer to be listed for four different workout types. But cycling is his true passion. Far from just fitness, he describes his bicycle as a potent self-help tool. Cook explains that riding taught him to "take on and re-create my relationship with fear and in so doing gifted me with greater confidence in all areas of my life." He lives in LA with his wife and family.
Emily Fayette's daily motto is "be the reason someone smiles." After recently having a baby, she's already working to get back to her impressive 2:55 marathon pace. But she doesn't plan to stop there. Her goal is to run a sub-2:45 marathon to qualify for Olympic trials. Originally from NYC, Fayette recently moved to LA with her husband and daughter.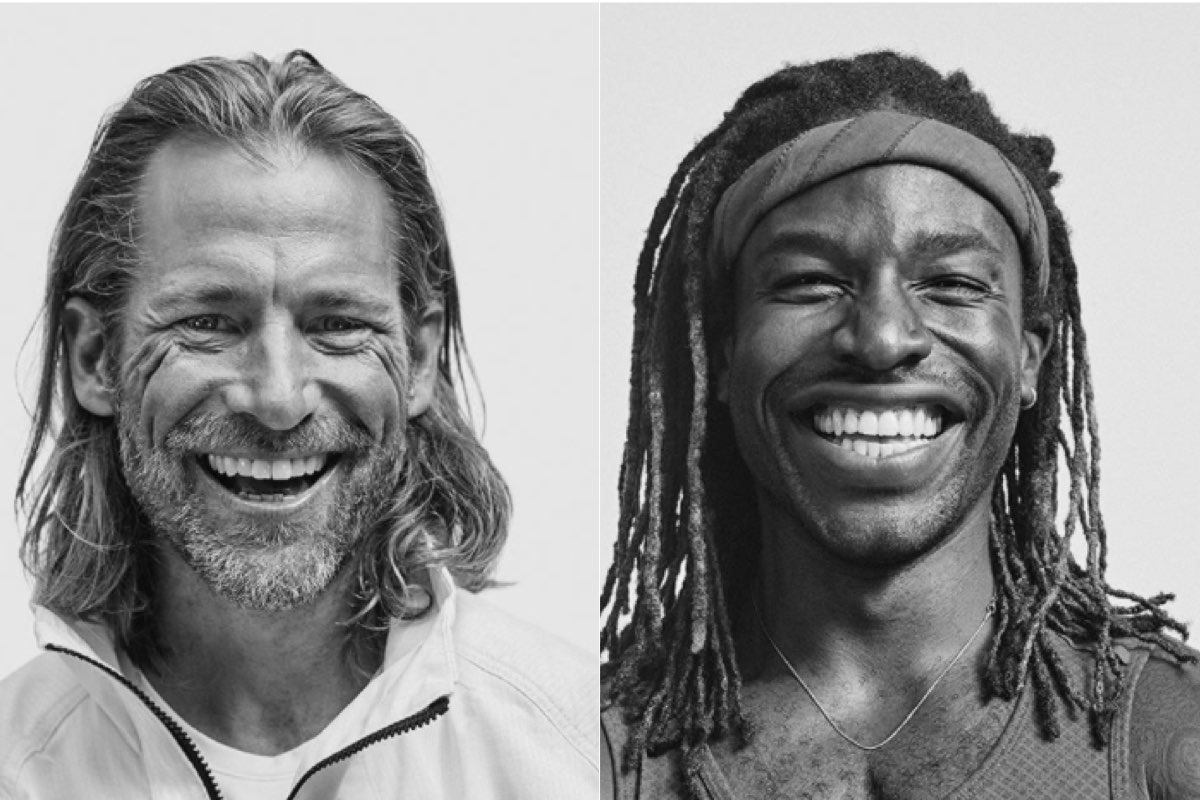 Josh Crosby takes his rowing seriously. He's a former professional ultra-endurance athlete and world-champion rower. He's also no stranger to overcoming adversity. Eight weeks before competing in Ironman Lake Placid, Crosby was hit by a car and needed surgery on his hand. But that didn't stop him from qualifying for the world championship in Kona, Hawaii. He lives with his wife and two daughters "between" Massachusetts and California.
Dance is one of Bakari Williams' favorite ways to express himself and cut loose. Put on the right song, and you can always count on him to "bust out some moves." Originally from Danville, Virginia, he played Division 1 soccer at college before becoming a personal trainer and instructor at boutique studios in NYC. Bakari is a unicorn fan. They're his "symbol of magic and joy." He recently moved to Santa Monica, California.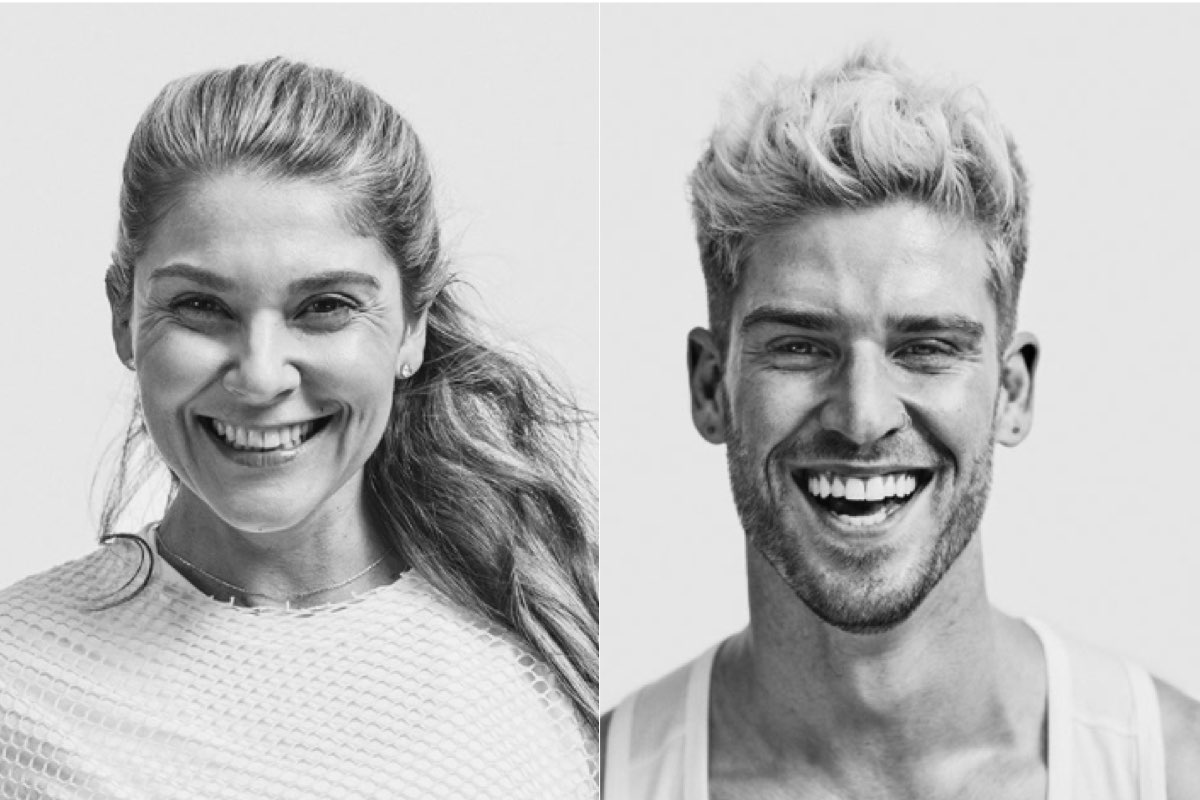 A keen gymnast at school, Anja Garcia has been an athlete her whole life. However, she says pregnancy and postpartum is the hardest thing she's ever done, both physically and mentally. Now she's the proud mother of a 1-year-old. She must be busy, because she's also a pediatric ICU nurse at UCLA and a trainer for Sweat Factor. She lives in LA with her husband, daughter and two dogs.
Amir Ekbatani was a college football player, playing offensive lineman at UCLA. In 2012, he was hit by a van and lost his leg below the knee. His keen interest in fitness continued, though. Ekbatani explains that "bones can be broken, soft tissue lost, but I believe that the human spirit is unbreakable." When he's not training, he pursues his passion for making music. A native of LA, Ekbatani lives with his best friends: two puppies.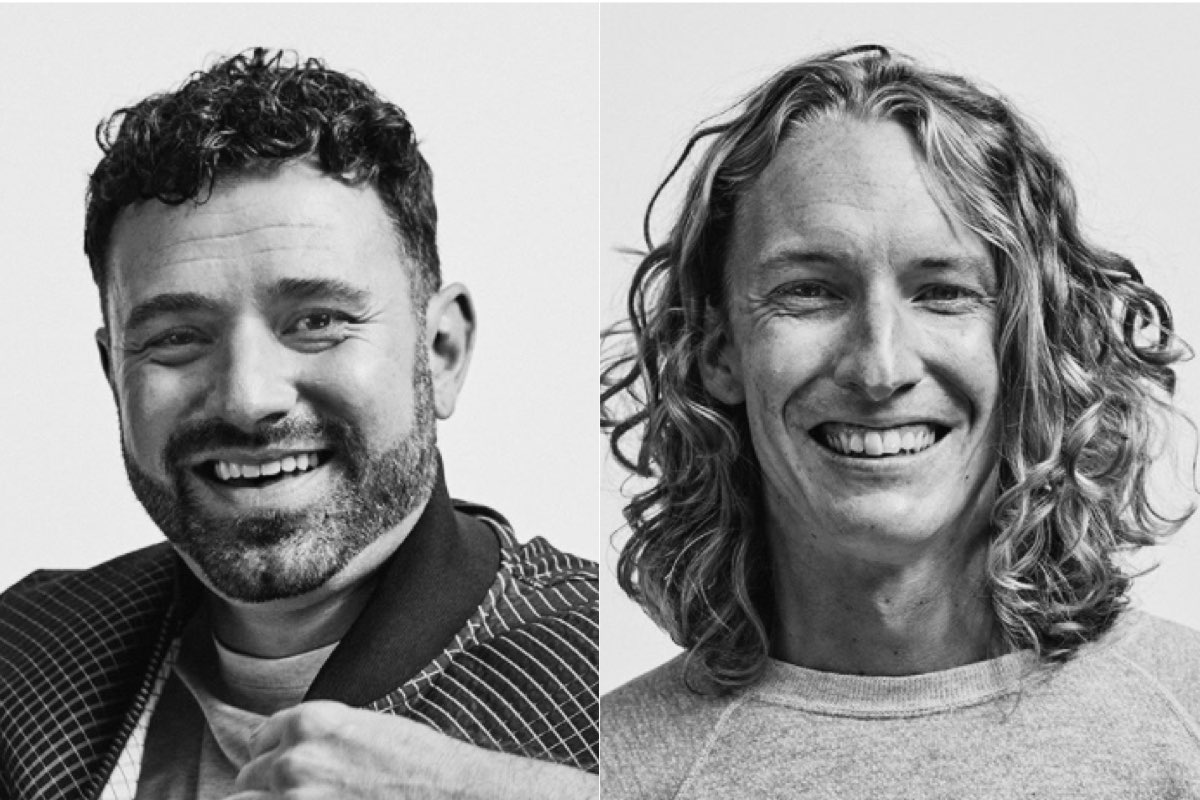 Growing up in the '90s, Ben Allen fell in love with hip-hop, R&B and pop. "Something about the music and culture at that time just felt right," he says. He started his dance career performing at bat mitzvahs and went on to appear in music videos and award shows. He later got into choreography and started selling his own dance classes. After living in LA for 18 years, he recently moved to Santa Monica with his partner.
Scott Carvin studied kinesiology at University of Tennessee, where he also ran track. He had been planning to become a physiotherapist, but he explains that he "started personal training and realized how much my knowledge could help people before therapy." Carvin moved to NYC, where he worked as a trainer at City Row and as a running coach at Mile High Run Club. Recently he moved to LA.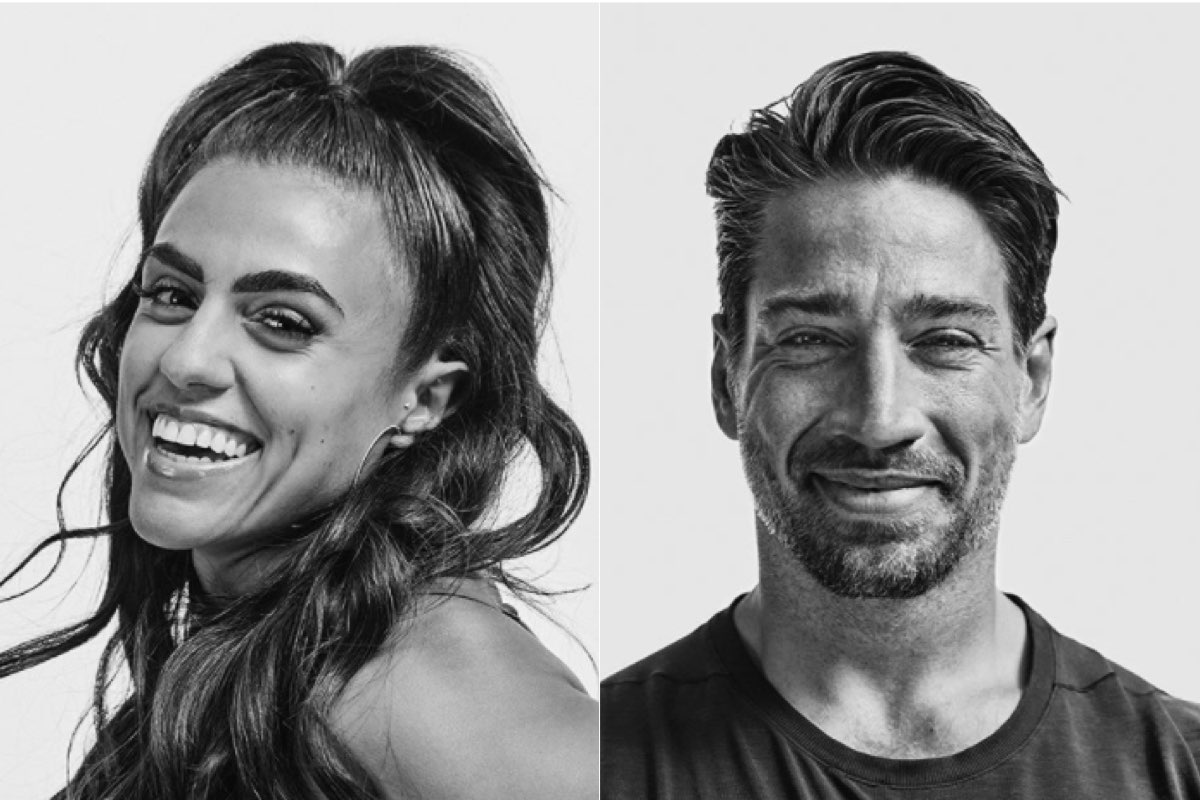 Sam Sanchez
Treadmill, Core & Strength
A proud Latina woman, Sam Sanchez is originally from Miami. She learned to speak Spanish and dance salsa from her abuela, who emigrated from Cuba. Sanchez joined her first gym at the age of 15 and discovered a passion for indoor cycling and running. Later she got into CrossFit. She tried nine different jobs before realizing she could make a career out of her passion for fitness. Now she lives in LA with her husband.
A proud Canadian, Kyle Ardill is adjusting well to life in LA and getting used to people making jokes a-boot his accent. Since he was 12 years old, Ardill has been involved in playing or coaching football, but he says his first love is baseball. He worked for more than a decade in the Toronto fitness industry, but moved to LA to join the Apple Fitness+ team.
The new fitness experience dynamically integrates your personal metrics from Apple Watch, along with the best of Apple Music.
Your Apple Watch is equipped with sensors that, combined with advanced algorithms, give you all the metrics you need to track your workout. With the creation of Apple Fitness+, that information is now transported to your iPhone, iPad, or Apple TV in real time to keep you motivated and engaged.
$9.99/mo.per month. Apple Watch owners get 1 month free. Share with 5 other family members.
Be the first to know when Apple Fitness+ is available
Main image: flipboard.com/@TomsGuide
Get your weekly DOSE fix here: SIGN UP FOR OUR NEWSLETTER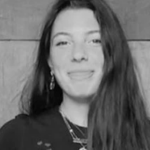 Born and bred in London and an avid vegan, Demi has explored most of the hidden vegan spots in London and is on a mission to try them all. Her experience working for wellness and vegan startups has enhanced her passion for health trends and vegan food. Her time is mostly spent in vintage stores, painting or cleaning her growing sneaker collection. Her next goal is to earn her scuba diving license and hopefully explore oceans all around the world.