Forget January signalling the start of new beginnings, Autumn is the time for rebirth and goal-setting. Sophie Everard rounds up key fitness trends to keep you motivated through the darker months, from hike 'n yoga retreats, to hot tech…
1. LUNCHTIME CLASSES
On National Fitness Day, ClassPass – the world's largest fitness and wellness membership platform, revealed the most popular workout trends and habits to come out of lockdown in the UK. The results show that the pandemic didn't stop Brits hungry to maintain their fitness routine, with weekday lunchtime classes at 12pm more popular now than they were pre-COVID. The top genre of classes in the first month of reopening were: Cycling, HIIT and Yoga.
ClassPass has matched their offerings with a huge choice of digital classes. Via the app, you can access over 50,000 workouts from 4,000 studios, live-stream classes and wellness experiences such as massages and meditation, as well as being able to book in-studio.
2. DIGITAL CLASSES
London favourite FRAME has been delivering killer classes for over a decade and don't think a global pandemic will stop them. With a fresh new array of digital offerings on their online platform including live and on-demand classes with all your favourites including dance cardio, yoga, pilates, HIIT and more on the roster, there's a class for every mood.
Bulldog Online, recently given the nod by Gwyneth Paltrow, offers a 'couch to 5k' equivalent for whole-body strength. A completely new type of yoga platform, whose founder describes it as being "yoga for non-yogis." Perfect for those who aren't ready to go back to the gym, the online classes are recorded live – offering a virtual feeling of being in the studio, but with the reality of being in your own home, office or hotel room.
The diversity of class times and types – from 10 to 60 minutes and from beginner to "kick my butt" – allows people tailor their experience to their fitness level, and there are new classes added throughout the month to keep things fresh.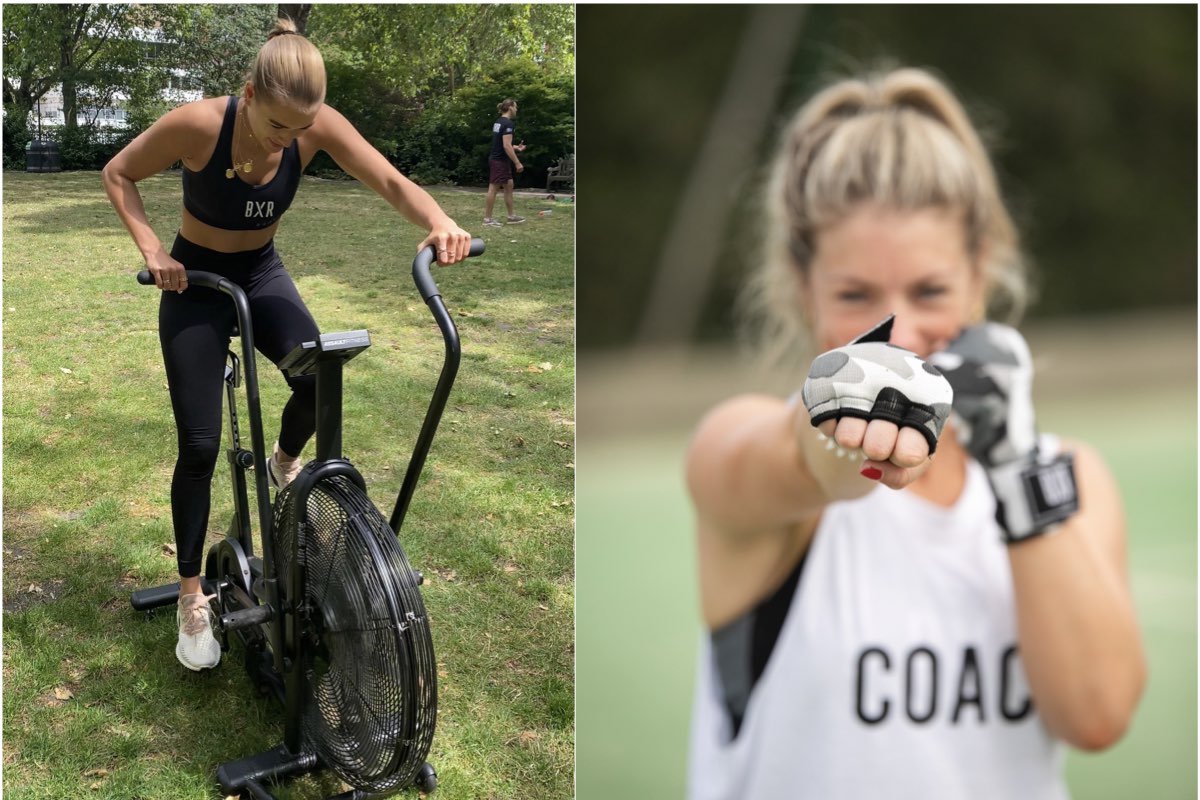 3. OUTDOOR CLASSES
Outdoor training has been the buzzphrase in workouts this summer, with training outdoors not just offering a plethora of benefits including Vitamin D exposure and emotional balance, but a safer space to train in terms of COVID-19.
Some of the most well-known gyms have adapted to the "new normal" with outdoor offerings, including BXR, Paola's Bodybarre and Core Collective.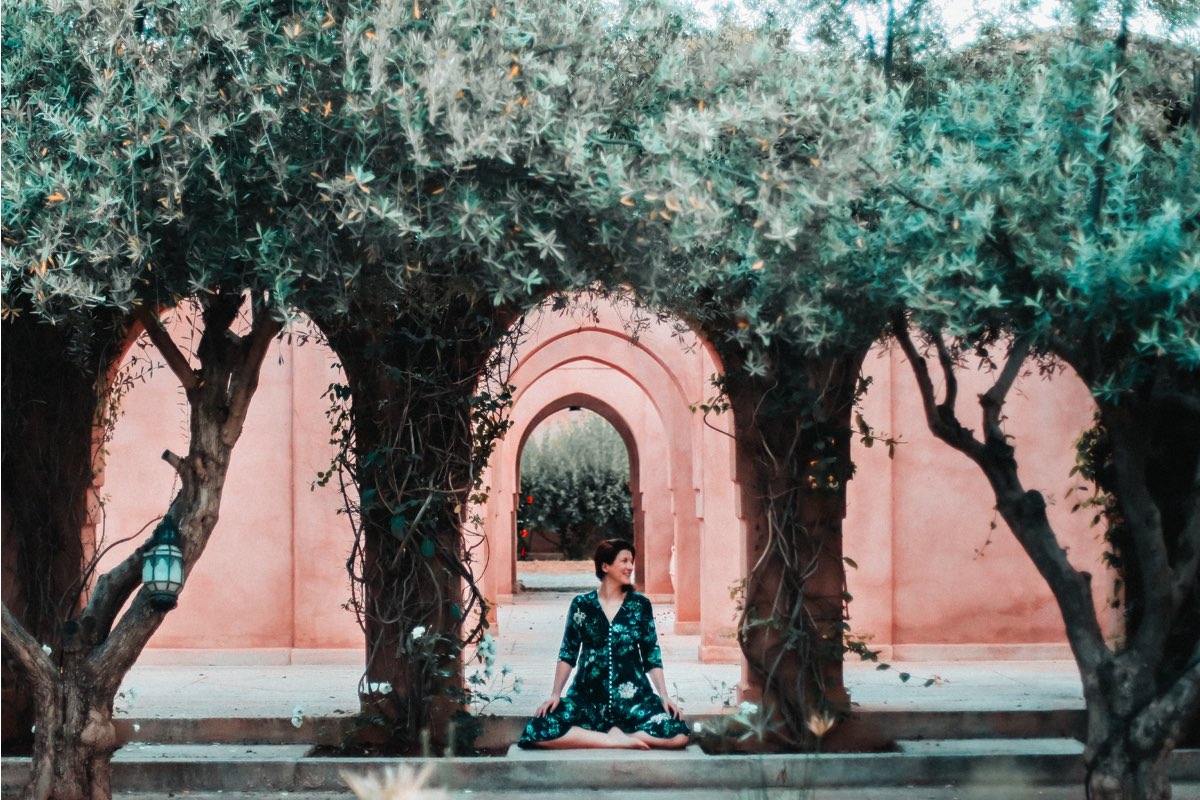 4. TRANSFORMATIONAL THERAPY
If you're looking for a self-love overhaul, newfound confidence and a mindset reset, you've found the right place at Welford Wellbeing. Founder Rachael shares practical tools, and life strategies, which take her clients from stressed out, anxious, and stuck to confident, positive, happy and really living their best lives. She's worked with some notable names including celebrity influencers, Hollywood actresses and companies like Reuters and Spotify.
Whether you're looking to clear the COVID-fear, start a new business, find love, build self-confidence and self-trust, she has the tools you need to get your head straight, find your passion and become your best self.
Rachael offers online sessions, which include 121 transformational therapy, "Live from Lockdown" a selection of gong and guided meditations to help you energise in the morning or really relax and let go in the evenings (use code DOSE for your exclusive 15% discount), and Clear Club, a supportive community of like-minded womxn who meet regularly for workshops, gong meditations and group coaching. You can also download her free 3 steps to anxiety-free worksheet right now to get you started. 
5. INTO THE WILD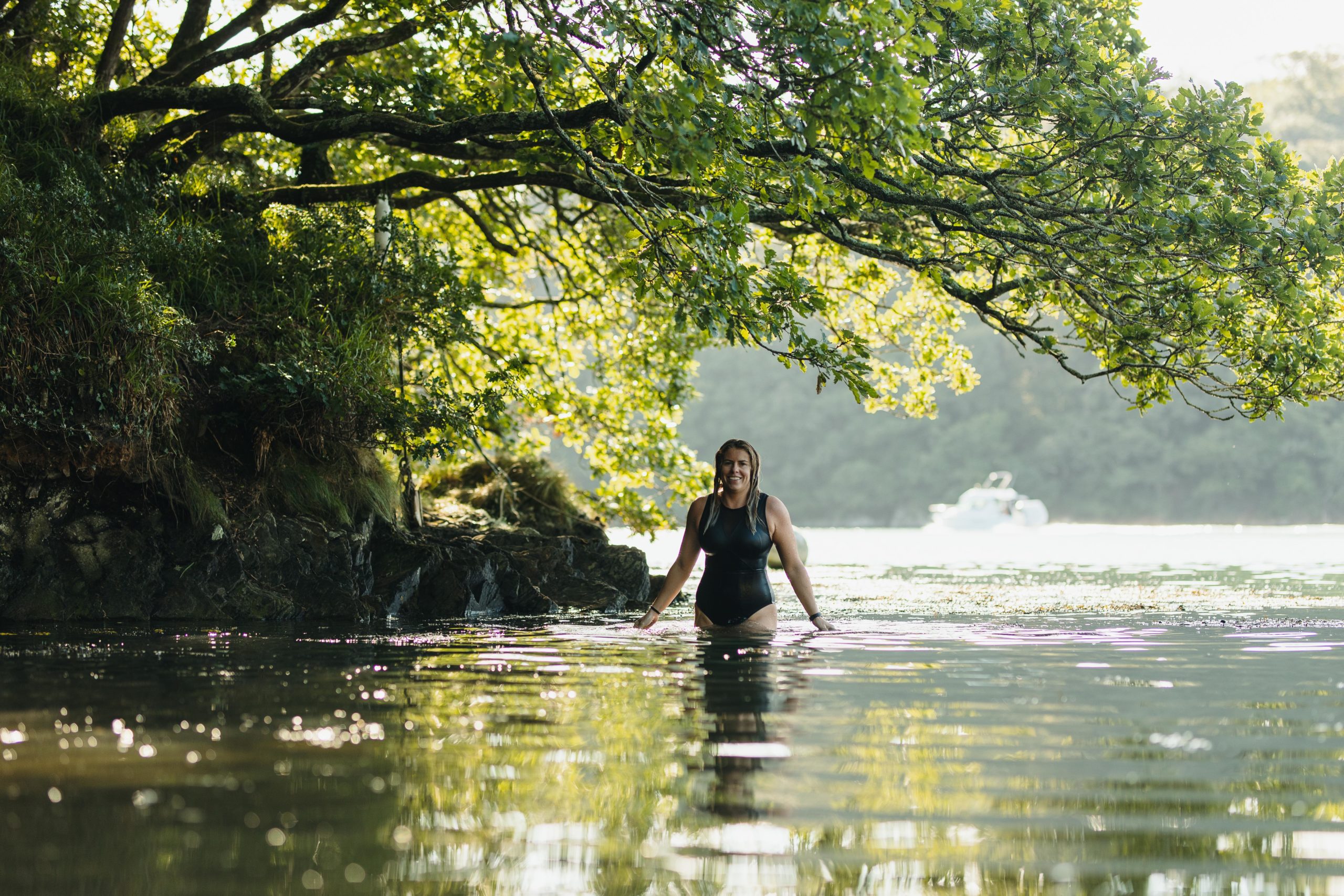 The penchant for wellness and fitness focussed holidays at home continues into the new seasons, and with crisp, Autumn weather upon us, it's a great time to continue your outdoor expeditions. Launching a series of new restorative retreats in rural south Cornwall, Thera-Sea is taking wellbeing back to basics, hosting overnight adventures in a wild and creative location on the banks of the River Fal.
The three day re-wilding experiences are designed to awaken adventurous spirits, unleash a warrior mentality, and help master inner calm. Thera-Sea's two-night retreats reconnect guests with nature through wild swimming, outdoor craft, thought-provoking workshops, and open-fire cooking.
The autumn 2020 retreats expand on the pillars of lifestyle medicine, blending an empowering programme of physical activity, relaxation, mindfulness, sleep hygiene, nutrition, and the foundations for healthy relationships.
Offering rustic accommodation and outdoor shower facilities with river views, the isolated location provides the perfect opportunity to embrace the wilderness, embark on a digital detox and rekindle a love for the outdoors.
6. HOLISTIC WELLBEING
After changing her own life through discovering yoga, martial arts and personal growth in general, Bec Morris decided she needed to help other people to live balanced and fulfilling lives using natural methods. She became a holistic wellbeing coach, guiding people to live the best version of themselves and grab life by the balls.
She hosts regular workshops both online and offline, and offers a one-to-one coaching service that dives deep into your blockages and helps you to break through them, level up and achieve the dreams you're really passionate about.
7. HIKE N' YOGA
Experience the stunning colours of the season on an autumn hiking and yoga retreat in the awe-inspiring Lake District with Adventure Yogi.
Autumn is such a beautiful time to experience a hiking and yoga retreat in the Lake District, and Adventure Yogi's venue is perfectly set up to manage the coronavirus safety measures with en-suite rooms, all food is all provided by the venue and it is cleaned on a regular basis.
8. HOT TECH
Arming yourself with a solid arsenal of dependable tech tools can really aid in monitoring your goals and spurring you on, whether you're training at home, in the outdoors, or back in the gym.
Fitbit Sense (£299.99): Fitbit's most advanced health smartwatch introduces the world's first EDA sensor to help manage stress, along with advanced heart rate tracking technology, new ECG app, and an on-wrist skin temperature sensor, all powered by 6+ days battery life.
Bose Sport Earbuds (£179.95): These buds are entirely re-engineered to produce amazing sound from smaller, slimmer enclosures that stay securely in place — almost magically — without pain, pressure, or ear hooks.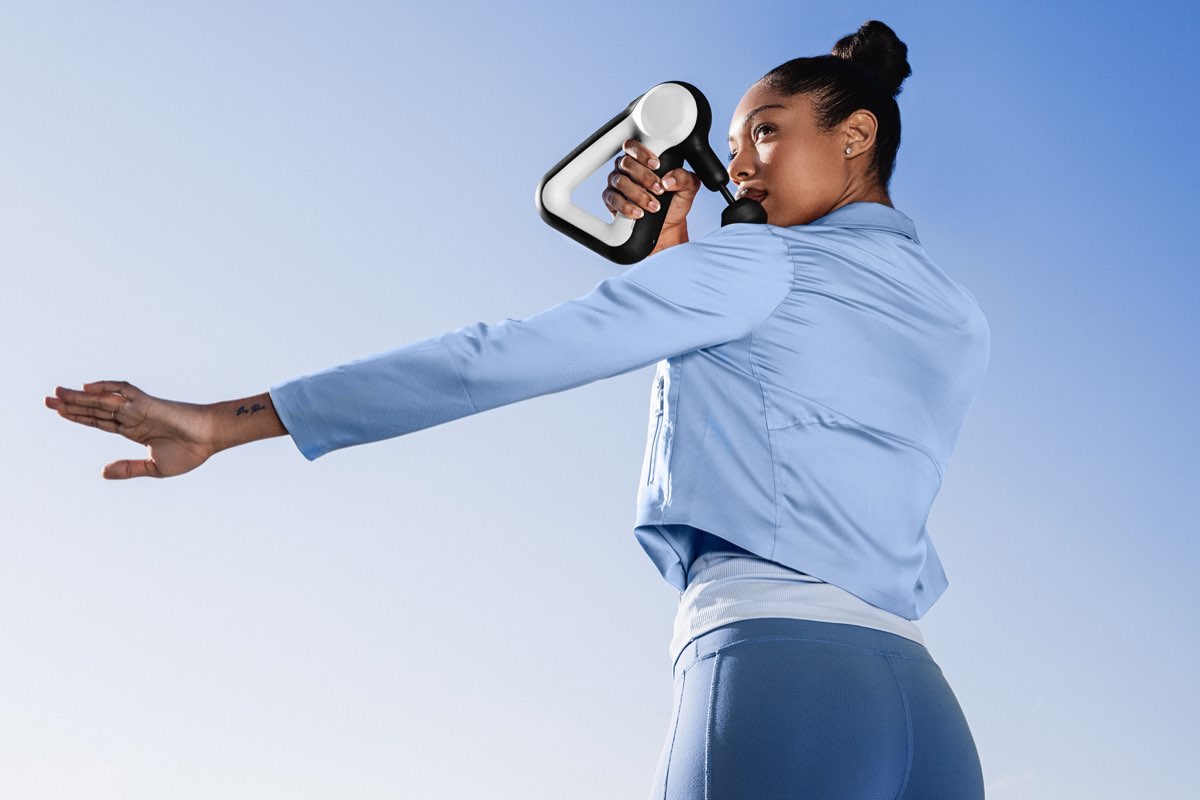 Theragun PRO 4th Gen Percussive Therapy Massager (£549): Missing your masseuse, but not ready to head back to the parlour? Theragun's deep muscle massage treatment is a do-it-yourself device that packs a punch. Aid your recovery, soothe tightness and tension and keep your body in check. Read our review of Theragun here.
Peloton Bike+ (£59/month): Peloton's membership hit 3.1 million subscribers by the end June, and with the launch of Bike+, it might entice a few more. The Bike+ boats a  bigger screen than the original Bike, as well as enhanced speakers optimal sound quality, and a new feature called the "auto-follow digital resistance system," which automatically changes the bike's resistance depending on the teacher's instructions and your target metrics. The new Bike+ also integrates with Apple GymKit, sync your movements and metrics to your Apple Watch.
9. KIT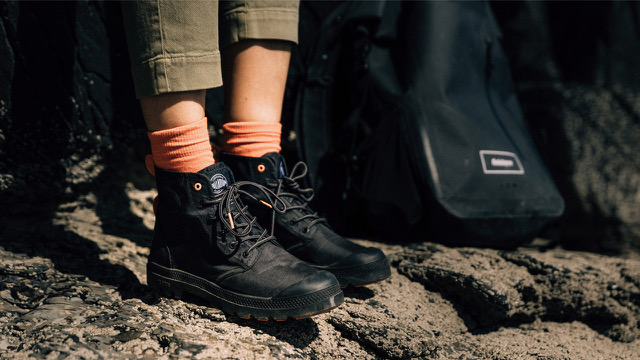 Finisterre x Palladium waterproof boots (£125): Built to last, fully waterproof and with recycled materials throughout, these boots are as happy pounding the pavement as they are tackling rugged coastal terrain. Your perfect trans-seasonal adventure boot.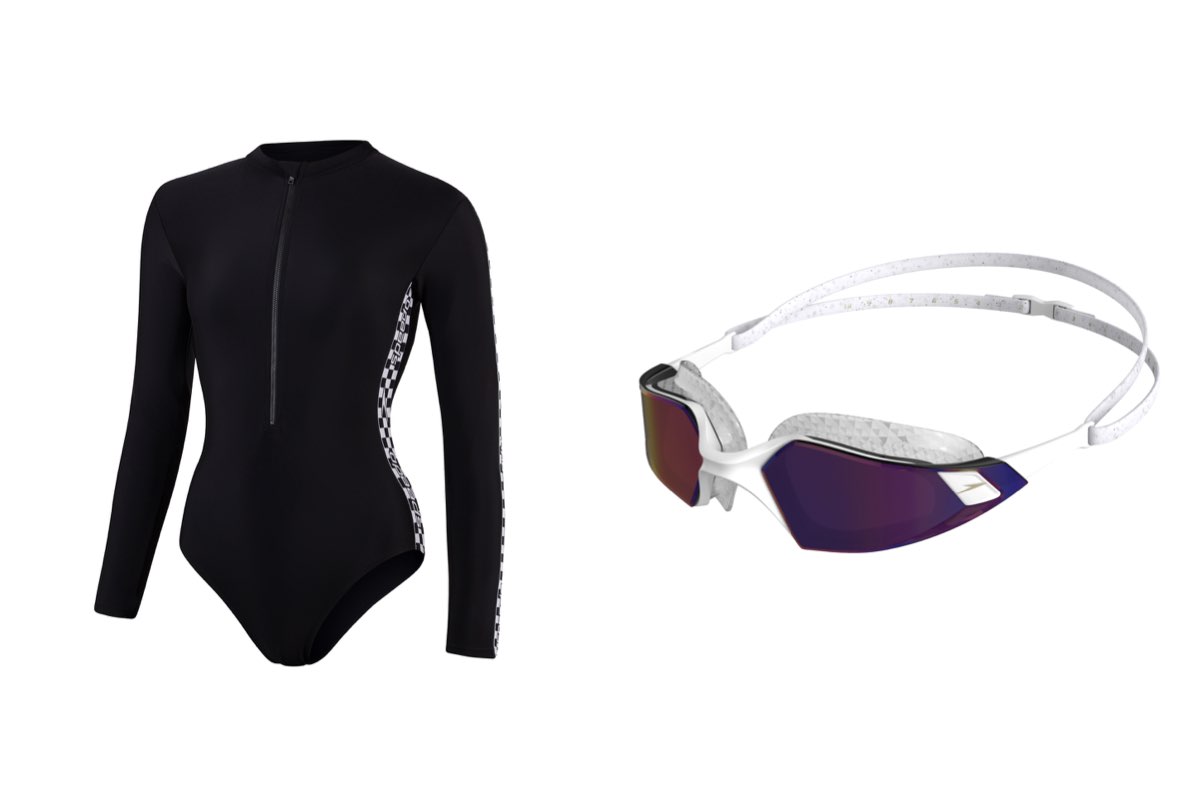 Speedo Women's Long sleeve Wrap Back Swimsuit, (£51) and Aquapulse Pro Mirror Goggles, (£35): Have you fallen in love with your wild swims or dips in the local lido? Speedo's wrap back swimsuit and goggles will help you step it up.
Berghaus Women's Combust Reflect Jacket, (£200): Cosy is the word on everyone's lips with this super warm, longer length, high performance down jacket. Loving cool, crisp days and frozen, winter landscapes is easy in this stunning, super cosy insulated jacket.
Vivobarefoot Primus Lite II Recycled (£110): Perfect for lifting, HIIT workouts or running. This vegan shoe is made using recycled plastics, providing lightweight and breathable movement, while treading lightly on the planet.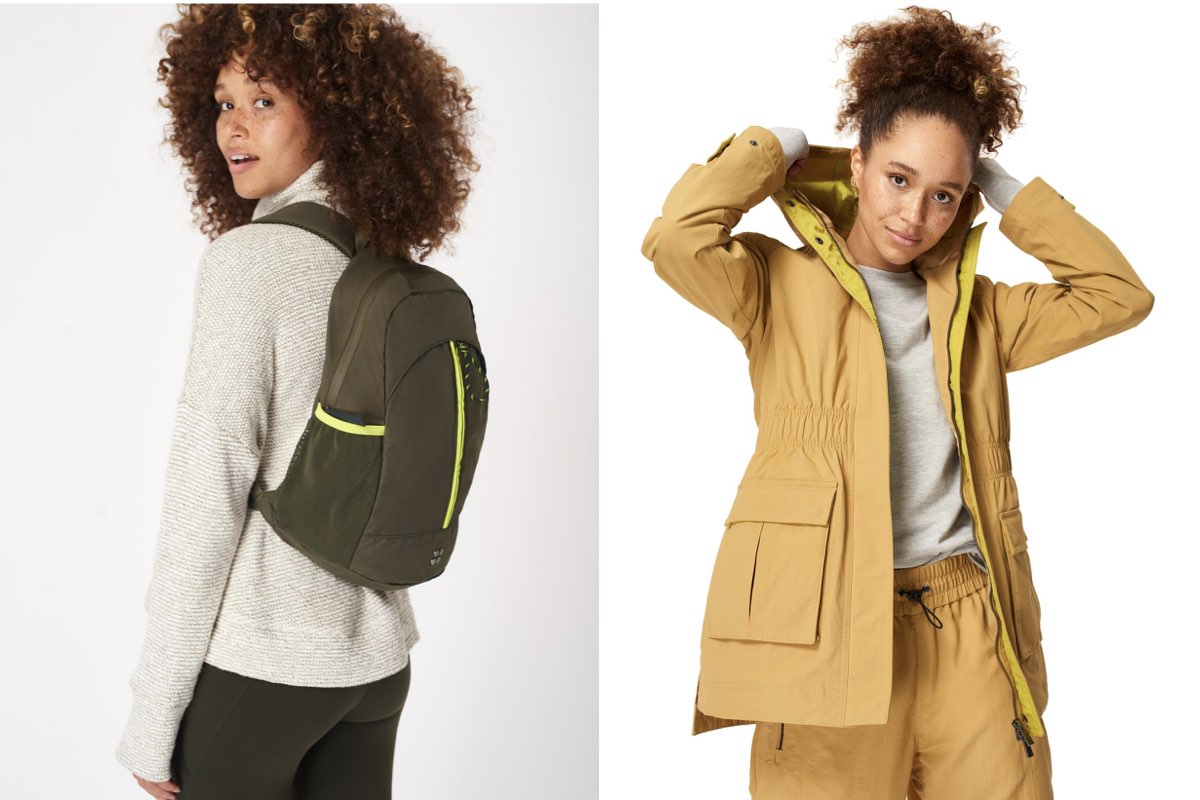 Sweaty Betty have launched a new hiking collection for the cooler and more unpredictable weather hikes, the 100% waterproof Snowdonia Hiking Jacket (£185) provides shelter from the wind and rain and the matching Snowdonia Hiking trousers are water-resistant with adjustable cuffs.
Get your weekly DOSE fix here: SIGN UP FOR OUR NEWSLETTER