Are you curious about meditation but don't know where to start? We sent Sam to learn how to become a modern-day meditator the 'Beeja' way. Here she reports back on a Beeja Meditation course with Will Williams…
I was stood in a room holding a bunch of flowers watching our meditation teacher chant over some nectarines wondering what on earth I had signed myself up for. However, I would soon learn it was all part of a very well-thought-out process that would unfold over the next three evenings.
What is Beeja Meditation?
So what am I talking about? The beginner's Beeja Meditation course, which is run by meditation master Will Williams. Will is a former party boy who used to rely on every stimulant imaginable to keep himself going before he discovered meditation nine years ago. Now, he shares his wisdom and experience with thousands of students.
I'm not new to meditation, however, my previous experience has been using breathing techniques rather than a mantra, which is the centrepiece of the Vedic-inspired Beeja method. I decided I would put everything I thought I knew about meditation aside and go into the first session with an open mind.
I'd received instructions that I'd be meeting with Will for a one-hour 1:1 session and should bring six flowers and two pieces of fruit for the 'ceremony'. I arrived at the Beeja base in Hoxton with my bunch of tulips and punnet of nectarines and sat down to talk with Will about what I hoped to get out of the course (to maintain a daily meditation practice). Then came the chanting, which to be honest felt a little bit uncomfortable but I watched as Will got 'into the zone'.
Mantra
The most important piece of the puzzle: my mantra. There are over 100 mantras (or sounds) and Will told me to keep mine a secret before whispering it into my ear. I was interested to know how they were assigned and Will explained the next day he just gets a feel based on a person's energy – I think this was the point I started to think he had superpowers or at least he had tapped into something rather magical.
The next session was a three-hour open group forum where we sat in the living room drinking Pukka tea and fired our questions at Will. It turned out, most people were there for the same reason – they were curious about meditation and were looking for some sort of answers.
Will is incredibly engaging and I hung on his every word as he talked us through the method. One of the biggest takeaway points was that you really can meditate anywhere – even on the tube. We were told to scrap the idea that to meditate you must sit in lotus position on a hard floor.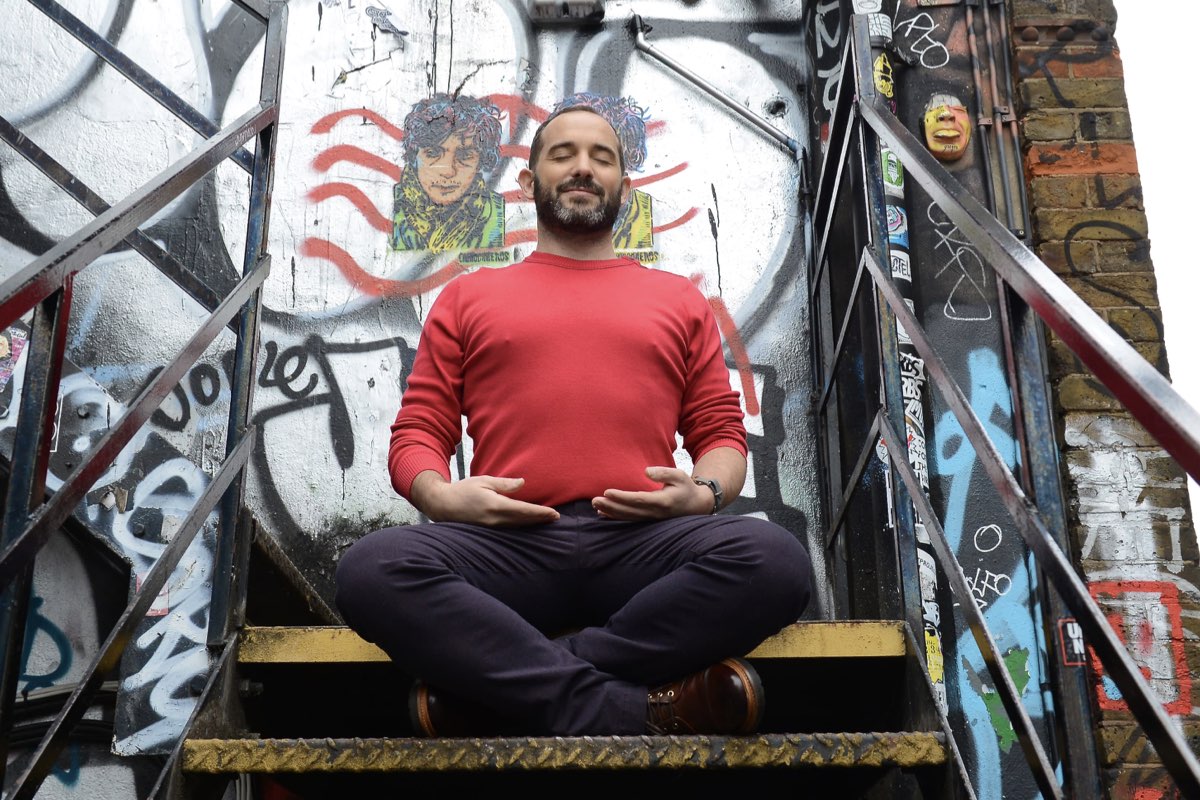 Keep it chill
The other was that you should have a 'nonchalant' attitude towards your meditation and just let it flow. The mantra should be repeated softly and float at the back of your mind – there's no such thing as a perfect meditation, he told us.
But there is an optimum time: 20 minutes, which is the time it takes to 'de-excite' the central nervous system. You can time yourself using the new Beeja app or should open one eye to peek at your watch. Crucially important is also taking two minutes at the end to stop saying the mantra and just be, so you can assimilate what has just happened.
In our final session, we went deeper into the practice and talked about the benefits of meditation and how the body may respond and why. I was particularly interested in what Will had to say about how meditation can be difficult in the early stages as the body 'purges' itself of negative emotions.
However, he assured us there were lots of wonderful things to come. He said people commonly notice they start being kinder to strangers, stop eating junk food, become more efficient at work, sleep more soundly – and just generally become better versions of themselves.
The challenge of Beeja Meditation
One of Will's parting comments was that we should send him a strongly worded email if it turns out he's been "talking out of his arse". And how to find that out? Accept his challenge to meditate twice a day (preferably morning and noon/pre-dinner) for 20 minutes for the next three months, by which time he confidently believes you will see changes. Give me 12 weeks and I'll report back…
Get your weekly DOSE fix here: SIGN UP FOR OUR NEWSLETTER