Being an exercise lover can sometimes feel incompatible with looking your best – smudged make-up, frizzy hair and chipped nails are a common sacrifice for ladies who lift weights or smash out sweaty spin classes. Fortunately, salons are coming up with solutions to help us look our best pre-, during, and post-workout. Rosie rounds up London's best beauty treatments for exercise lovers.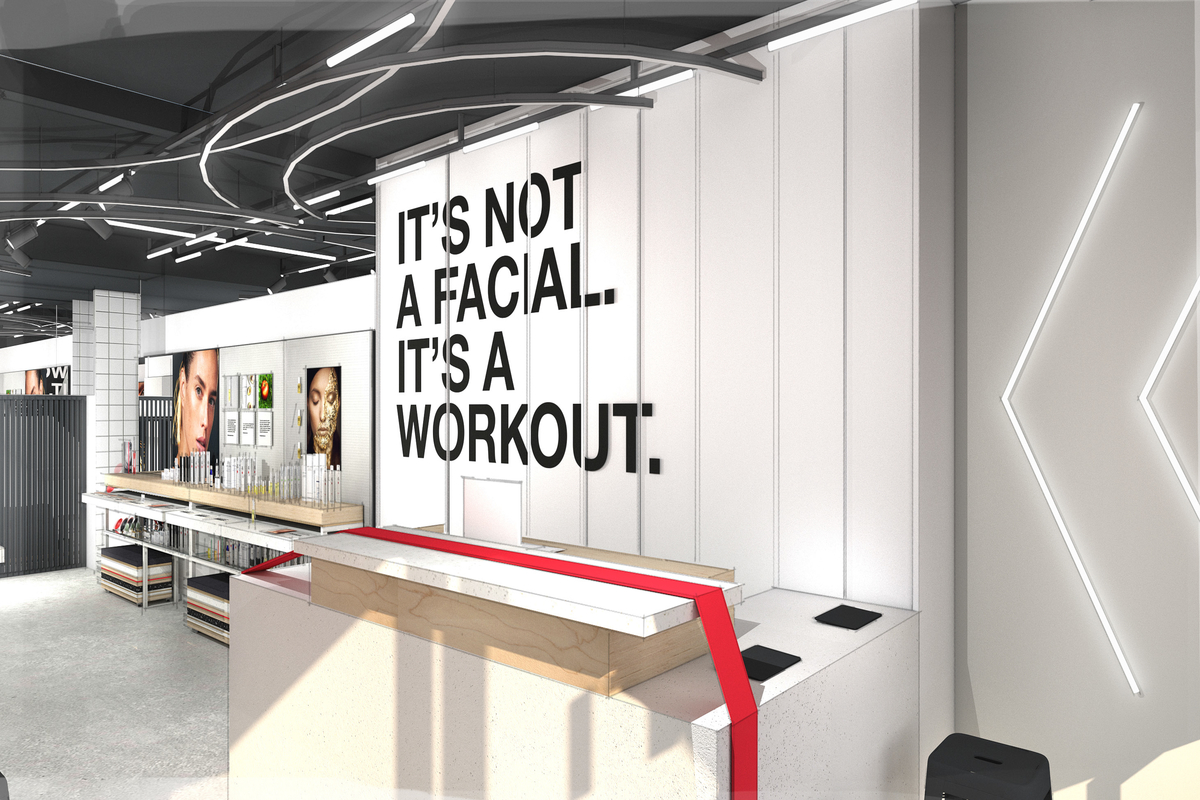 If working out your body wasn't enough, how does a workout for your face that promises to lift, sculpt, tone and tighten facial muscles sound? FACEGYM's 'trainers' use non-invasive techniques that target the face's 40 forgotten muscles, from high-energy knuckling movements to whipping strokes that stimulate blood circulation, collagen production and cell renewal. Fans include Rita Ora, Stella McCartney and Karlie Kloss – if it will make our faces look like a Victoria's Secret model's, it's got to be worth a go. The new state-of-the-art Notting Hill studio that opened in June is the latest addition to the brand's London collection, proving that this affordable alternative to  more invasive treatments is gaining popularity with savvy Londoners looking for an effective, more gentle facial without the price tag attached to some traditional treatments.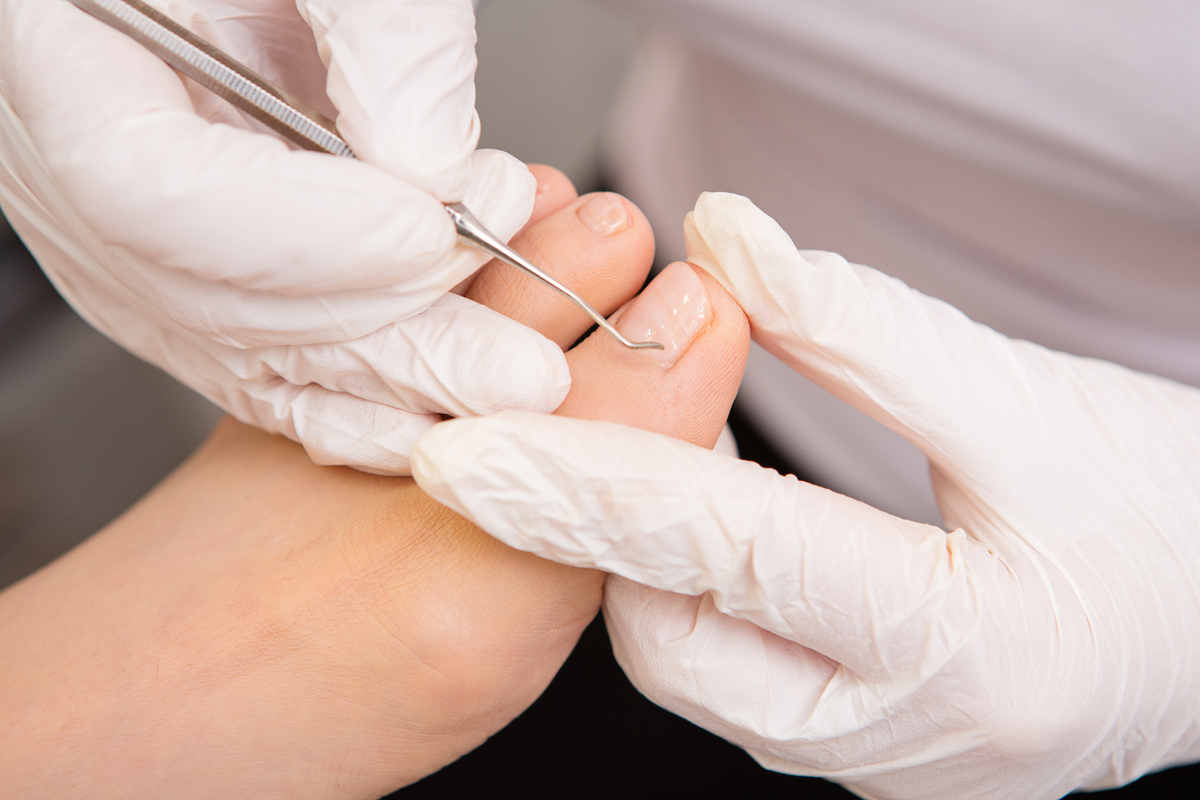 London's foot expert Margaret Dabbs is internationally renowned as the leading authority on feet. She pioneered the exclusive Medical Pedicure treatment, which is available at every Margaret Dabbs London Clinic. Performed by a fully qualified Podiatrist trained in their exact technique, it is the most thorough foot treatment you will ever receive – perfect for those poor long-suffering trotters used to pounding the treadmill or running long distances. In 45 minutes any issues related to hard skin, corns, callus, ingrown toe nails, fungal nails and Athletes foot are addressed, making your feet look and feel like new as every aspect of the foot is assessed with a firm eye on cosmetic Podiatry as well as preventive medical concerns. DOSE called this "the fairy godmother of pedicures" in our review – we swear by the medi pedi, leaving the clinic feeling like we are walking on air every time.
Beauty comes from within – which is why it's so important to look after your muscles if you're working out often. Ultra Sports Clinic offers a range of services, from physio to sports massage to dry needling and acupuncture, to prevent and rehabilitate injuries. As its name suggests, the 'sports clinic' is focused on physically active clients – expect to be given expert advice on your posture and technique to both improve your performance and exercise more safely. Even a 30-minute appointment might prompt you to reassess the way you exercise – as we found out when we visited. It's now a regular part of our routine that not only eases any niggles and sore muscles, but also ensures we don't develop bad habits that could result in a debilitating injury.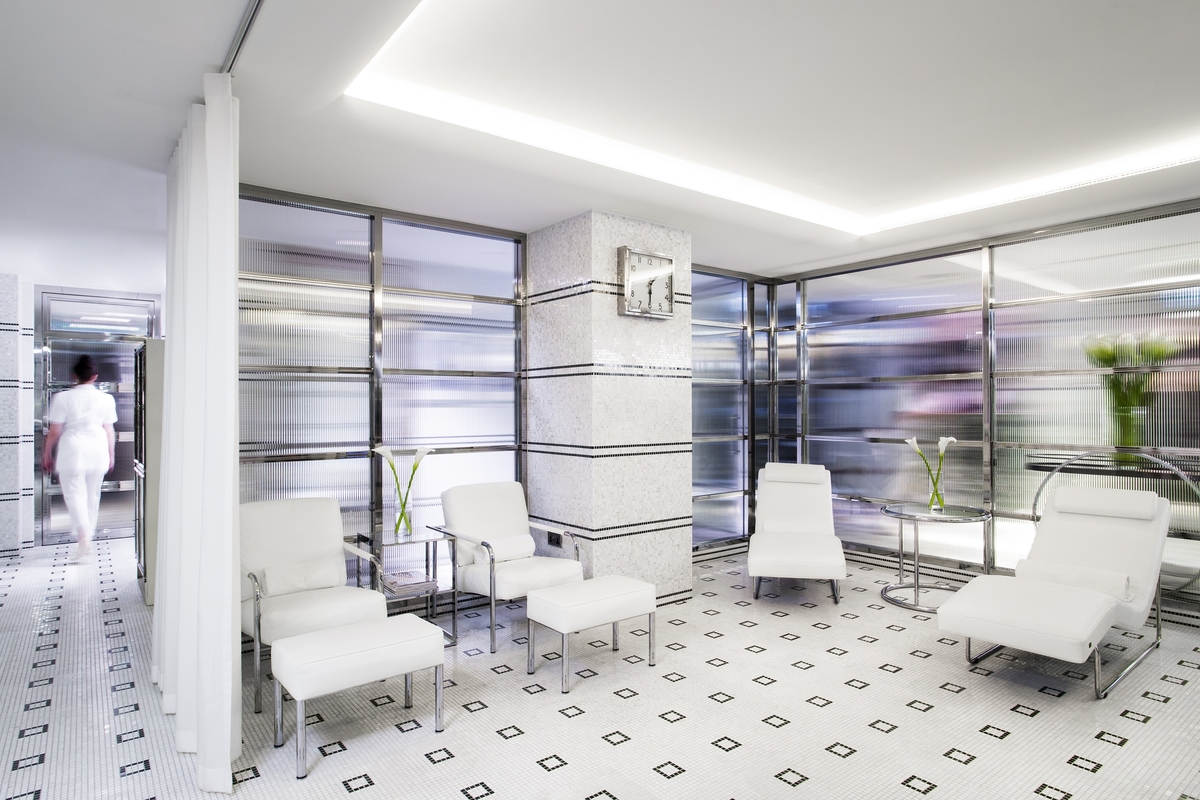 Getting sweaty often means regular cleansing and exfoliation is essential to avoid blocked pores and to maintain the glow you've worked hard to attain – so a deep-cleansing facial and hammam combo is the perfect treat. An afternoon at The Beaumont Spa, which is clad in shimmering black and white marble mosaics, is heaven – we love their Glow on the Go facial and Signature Hamam treatment, which leave us invigorated, purified and glowing. All facials use OSKIA London skincare, the multi-award-winning British range, with products that are free from artificial chemicals, fragrances, preservatives, colourants, petrochemicals, phthalates, silicones, DEA, TEA, sulphates or parabens, and are 98% natural – so you're not putting any nasties into your skin. Meanwhile, the hamam incorporates a cleanse and exfoliation with savon noir, followed by a Dead Sea mud wrap to detoxify – ensuring you feel refreshed from top to toe.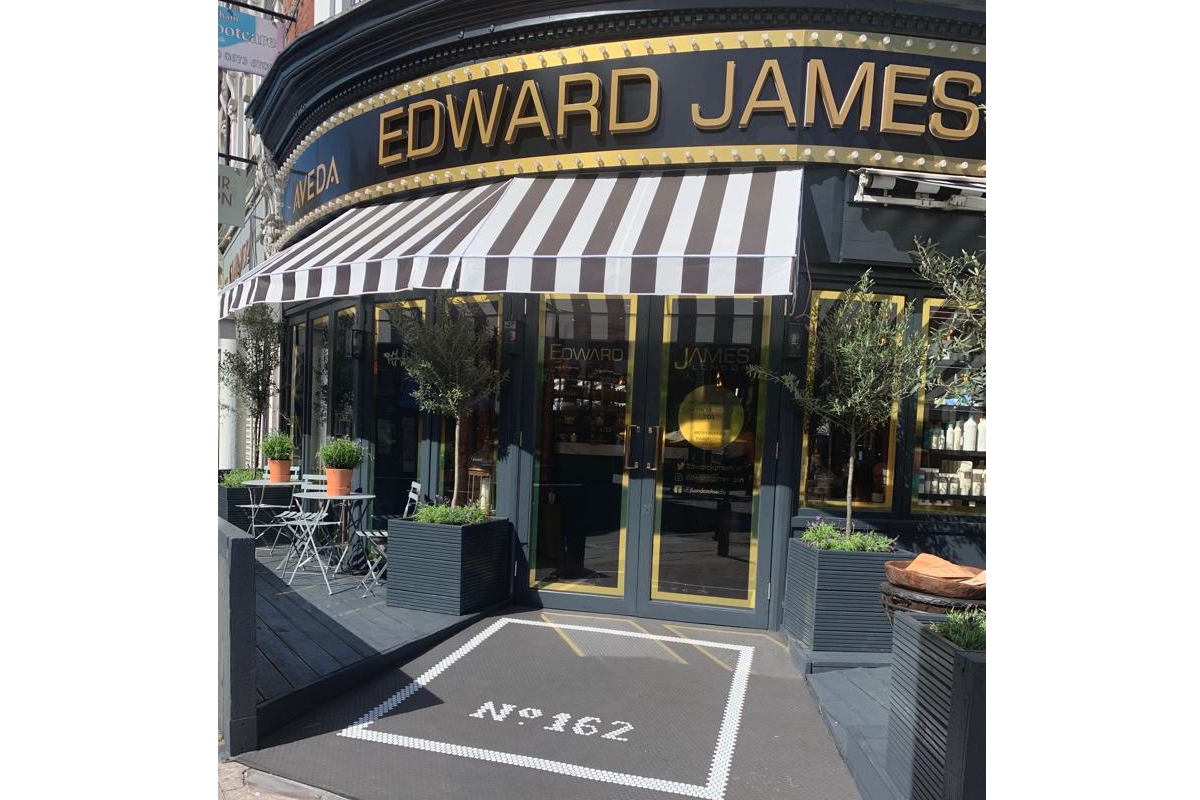 Having been crowned 'Salon of the Year' in 2018, it was about time that Edward James added to its Putney and Clapham salons with a new opening in Balham in June this year. From the outside it looks like a chic bistro – and the unlimited prosecco available while your locks are looked after would support that assertion – however, inside is where the magic happens: Edward James has become the saviour of celebrities including Cara Delevigne and Joanna Lumley, thanks to fuss-free treatments like his famous British Blow Dry, which tames frizz and leaves locks looking glossy and smooth, even after a workout when you've had to resort to dry shampoo instead of a proper hairwash. DOSE reviewed the treatment last year and has been returning for top-ups every few months since – looking a hot mess with frizzy flyaways is now, thankfully, a thing of the past.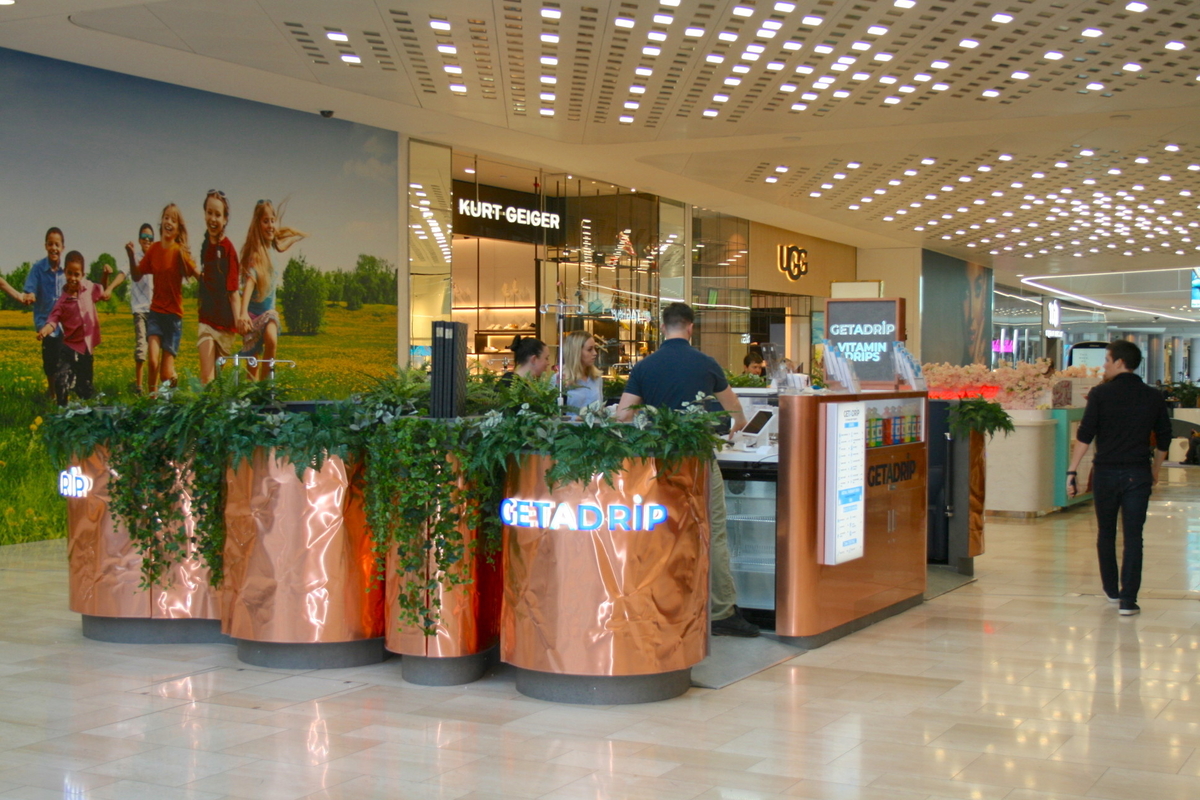 Get A Drip offers specialised IV drip hydration therapy for a range of needs, from basic hydration to vitamin injections, and immunisation to anti-ageing. The Fitness Drip contains L-Carnitine, Glutamine, B-vitamins as well as the usual blend of electrolytes, potassium and calcium to support muscle regeneration and maintenance. If you've been feeling a little drained and lacking energy, it's the perfect pick-me-up – we swear by the Party Drip as a hangover cure, and now there's a location inside Westfield we've taken to combining IV drip therapy with therapy of the retail variety too…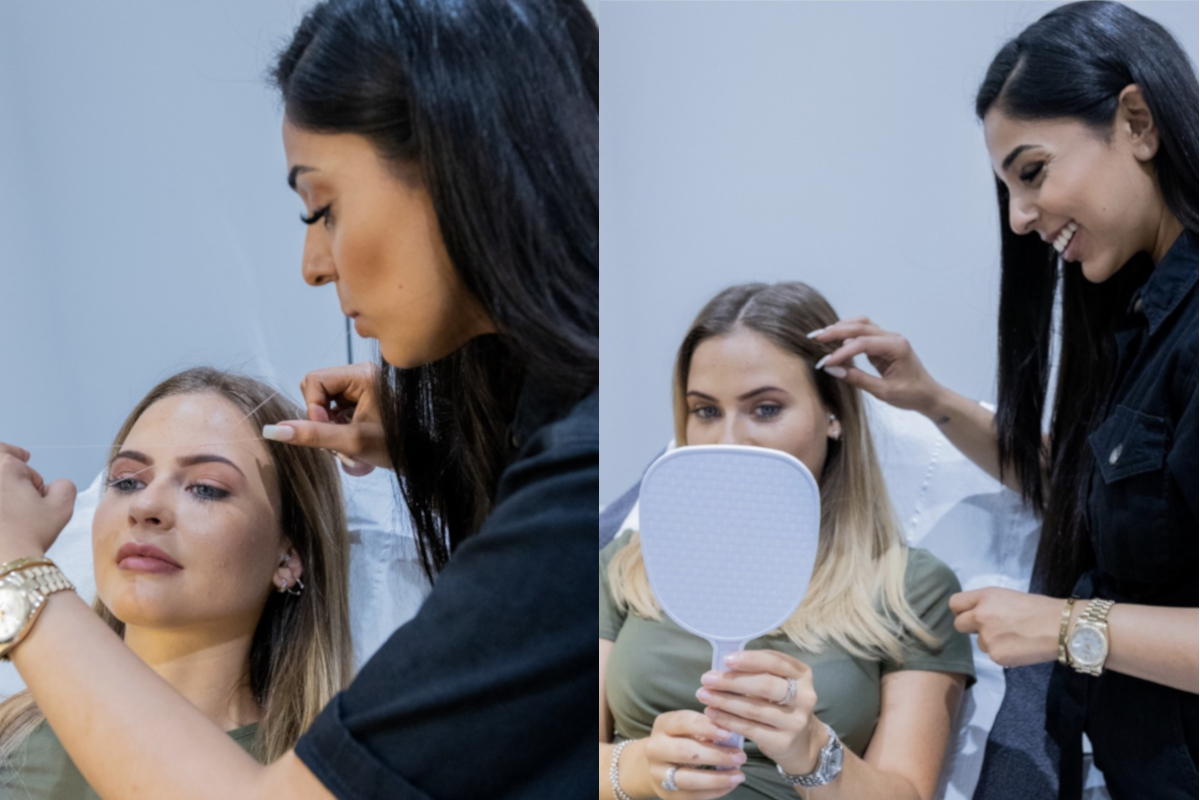 Investing in microblading is one of the best decisions you'll ever make – especially if you exercise often. The treatment itself takes around two hours and leaves you with flawless brows for months on end – the kind you'd spend forever pencilling in after a sweaty gym session, only for them to melt off. Save yourself the hassle and book in with Sonu, who goes the extra mile at every step of the process to check you're 100% happy with the look before proceeding to the blading itself. Once finished, exercise lovers will have to refrain from sweating for a week – we promise it's worth it for the end result though. To complete the look, get a lash tint at the same time and your eyes will look flawless 24/7, with absolutely no effort required.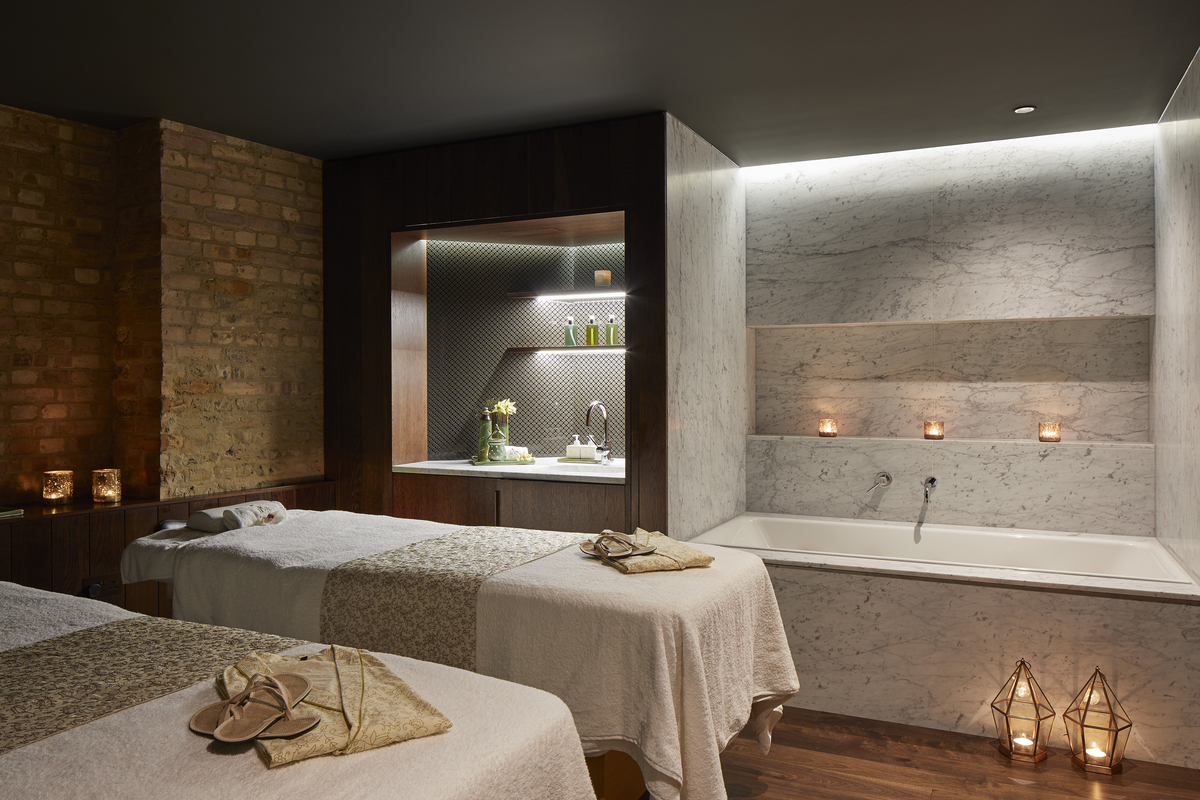 Luxury Indian hotel brand, Taj, has opened a state-of-the-art Jiva Spa in its St James location, offering traditional Indian treatments dedicated to nurturing the body alongside results-driven treatments from British lifestyle brand Temple Spa. The spa menu includes a selection of treatments and rituals that derive from the healing therapies inspired by the rich and ancient wellness heritage of India, including the Pehlwan Malish (warrior massage), a powerful treatment traditionally taken by Indian wrestlers to relieve aching, sore and tense muscles through vigorous strokes and the application of mustard oil, which is extremely good for the skin.
As well as being a tranquil haven dedicated to wellness and relaxation, the spa includes state-of-the-art fitness facilities along with personal trainers to design personalized fitness plans and arrange private yoga sessions for guests.
In addition, the hotel is also home to Hair by Dar, a salon whose list of celebrity clients speaks for itself: book in for a blow dry before heading out for dinner in St James, or make an evening of it at the hotel's gorgeous courtyard restaurant, where live music is played every Thursday evening and the kombucha station at the weekend jazz brunch is a must-try.
Main image: The Beaumont Spa
Get your weekly DOSE fix here: SIGN UP FOR OUR NEWSLETTER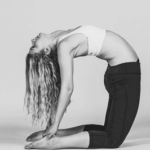 After graduating from Cambridge University with a triple First, Rosie decided to pursue a career in the fitness industry rather than follow the traditional path of her peers in investment banking. Unable to shake off the fast-paced routine she developed in her City job, she achieves balance by winding down in yoga sessions, escaping on fitness retreats, and going for extended brunches that somehow seem to wind up in a hidden gem of a cocktail bar.