Biohacking has become the latest buzzword in wellness. If you haven't heard of the term before, it may sound slightly dystopian, perhaps you might assume it's from the latest Roland Emmerich Sci-Fi movie. However, the reality is you've probably already encountered it or even partaken in some form of it. From intermittent fasting to sleep tracking, these are all ways of hacking our biology to enhance our natural abilities.
The best kept secret of Silicon Valley is rising in popularity, with biohacking centres popping up all over the country as people partake in their quest for the optimised self. While we know striving for perfection is a pointless pursuit, it doesn't harm anyone to find ways to become more efficient and effective in our demanding modern day lives.
Read on for the full biohacking breakdown, from what it is, what treatments are available and where you can find the best biohacking gyms in the UK…
What is Biohacking?
Biohacking is all about optimising human performance, health and wellbeing with the help of latest science, technologies, experts, and data-driven self-experiments. The results produced include improved mental clarity, increased energy, better sleep, enhanced athletic performance and an extended lifespan.
This do-it-yourself biology is the key to becoming the best version of ourselves, working with rather than against our individual genetic makeups. From using analytical tests to pinpoint weakness in the body that can be boosted using high-tech solutions, to treatments, therapies and supplements that have healing benefits, biohacking is the future of wellness.
Biohacking Services
Examples of biohacking services include:
Nutrigenomics: This is where you test how different nutrients affect your body and personalise your diet to your unique genetic makeup.
The benefits? Better digestive health, weight loss and better quality of life.
Cryotherapy: Cryotherapy involves exposing the body to extremely low temperatures (-130 °C) for between one to three minutes.
The benefits? Enhanced sports performance, increased energy, reduced inflammation, quicker recovery from injuries, boosted endorphins and mental clarity.
Infrared/Red Light Therapy: Infrared heat provides all the healthy benefits of natural sunlight without any of the dangerous effects of solar radiation. It's frequently used within facials and infrared sauna cabins.
The benefits? Detoxification, improved skin, reduced stress and fatigue, accelerated fat loss, increased metabolism, muscle pain relief and eased join pain/stiffness.
Hyperbaric Oxygen Therapy: HBOT works by following a very simple and natural law of physics: more pressure allows more gas to easily dissolve in fluids. In this case, a hyperbaric chamber provides the greater pressure (onto the body), while the gases in the air, namely oxygen, begin supersaturating our bloodstream. A quick and dramatic rise in oxygen levels inside the body soon follows.
The benefits? Healthier immune system, optimised performance, quicker recovery, anti-inflammatory.
Biomarker Analysis: The use of diagnostic testing to offer an extensive line of specialised biomarker analysis, including blood testing, DNA analysis, microbiome panels and more, measuring hundreds of critical biomarkers in your body.
The benefits? This science-backed information will then be used to determine your unique health optimisation plan, biohacking your biology.
Supplements: From pills and superfoods to IV Drips and vitamin shots, there are hundreds of supplements to add into your lifestyle depending on your specific goals.
The benefits? Better immunity, increased strength, anti-ageing, fat loss, better wellbeing, increased focus and mental clarity.
Flotation Therapy: Freed from all sensation of gravity, temperature, touch, sight and sound – which together account for 90% of neuromuscular activity – you conserve and redirect vast amounts of physical and mental energy when floating in highly concentrated water with over half a ton of Epsom salts.
The benefits? Optimise recovery, promote relaxation, reduce stress, mental clarity, reduced inflammation, collagen production, improved sleep quality.
Photobiomodulation: Photobiomodulation is the use of low-level light therapy from lasers and LED's to produce specific wavelengths that stimulate, heal, regenerate, and protect tissue that has either been injured or is degenerating.
The benefits? Stimulates the immune system, boosts cognitive development, eliminates inflammation, reduce pain,
The Best Biohacking Centres in the UK
BelleCelle
BelleCelle provides a full spectrum of biohacking solutions for health, wellbeing and beauty, working with hyper-personalised science to produce regenerative programmes and performance optimisation. Biohack yourself with Ozone therapy, colonic hydrotherapy, IV laser light and infra shape. The centre also provides a variety of expert led beauty and aesthetic treatments to achieve youthful glowing skin and toned bodies, from carboxytherapy to bio nutri lifts.
Why we love it: Sandwiched in Mayfair between the indulgent bastions of Le Caprice and The Ritz, BelleCelle is a unique experience giving people access to the treatments previously reserved for celebrities. The futuristic looking machines and neon lit passages provide an atmosphere like no other. If you're suffering from burnout, try the post pandemic reboot package, our chosen remedy.

Repose
Repose aims to redefine fitness through a combination of innovative fitness and wellness experiences from around the globe that benefit both body and mind. Their biohacking lab offers a cryotherapy chamber, an infrared sauna and Photobiomodulation. On top of these biohacking services, Repose also provide antigravity fitness classes such as aerial yoga, beauty treatments, massages and EMS training.
Why we love it: This Kensington based sanctuary provides a luxurious space where you can find balance. A visit to the Repose bar post-treatment is a must! We love the 'chakra smoothie' – centred around the seven chakras, containing ingredients high in fibre, antioxidants and essential vitamins and minerals such as vitamin C, vitamin A, vitamin E, B1, B2, B3, magnesium and potassium. Or why not try the 'facelift coffee', laced with FARMASSIS+ Collagen Creamer to improve skin elasticity and provide a glow from within.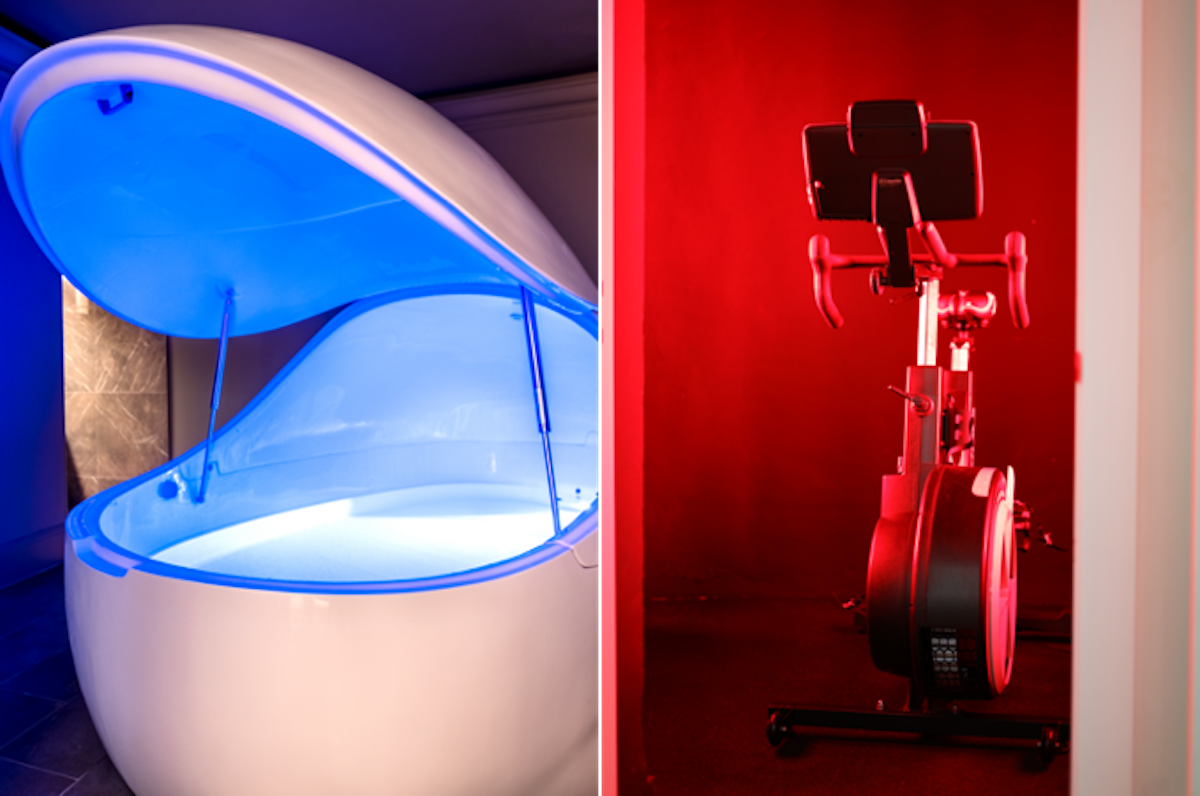 The Body Lab London
Science meets wellness at the Body Lab London. The brand logo represents their three pillars: nutrition, personal training, and recovery therapies. Aimed at busy executives, parents with their hands full and athletes alike, The Body Lab caters for those who long to live a high performance and optimised lifestyle. Services include flotation therapy, biomarker analysis, hyperbaric oxygen, cryotherapy and nutrigenomics.
Why we love it: Despite the hefty price tag, The Body Lab is worth every penny, exuberating decadence and opulence. Expect to find walls lined with Theragun massage guns (worth £575 each), a podcast room dedicated to broadcasting fitness material and circadian lighting which softens and warms in sync with the day.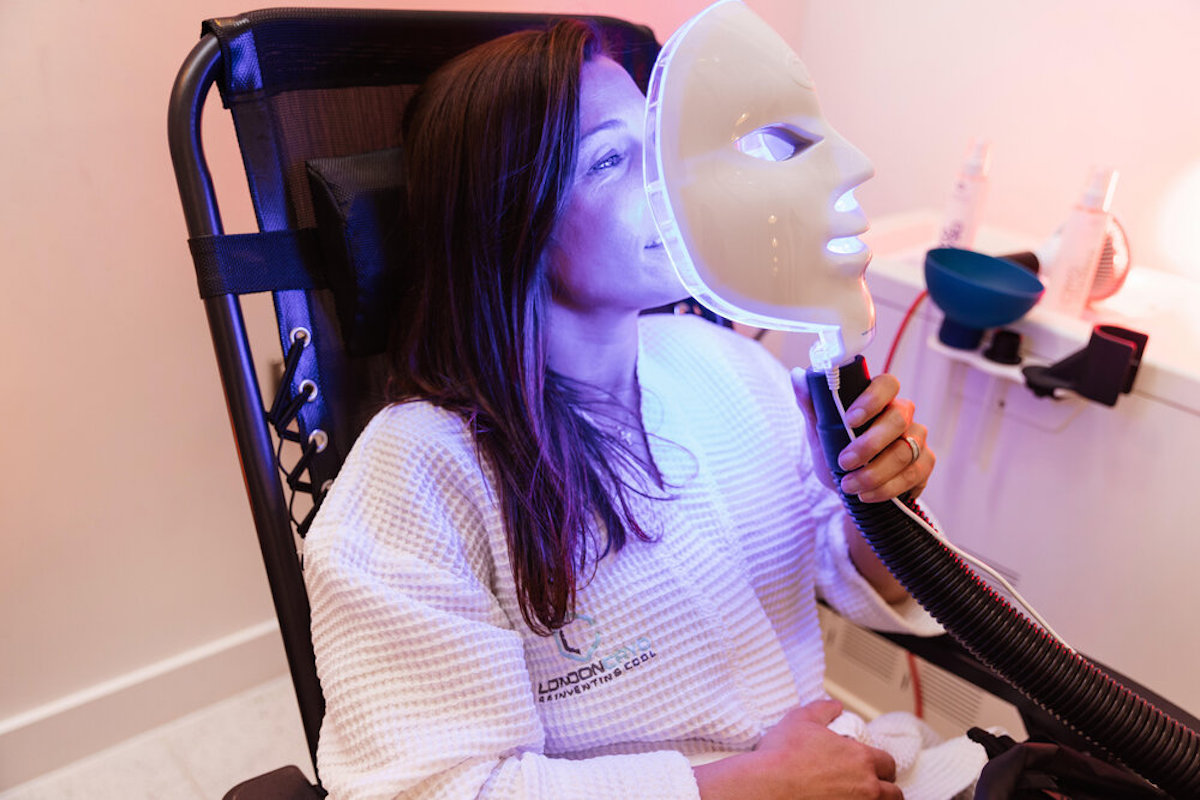 LondonCryo
A native of Melbourne, Maria Ensabella gave up her London job to set up LondonCryo, fascinated by the physical and mental uplift she received from regular cryotherapy treatments. As well as a range of cryotherapy devices, the centre offers lymphatic drainage, IV drips and Vitamin Shots, Hyperbaric Oxygen Therapy and Photobiomodulation.
Why we love it: LondonCryo is our equivalent of happy hormone heaven, providing the ultimate mood boost (in just 3 minutes!) for when you're feeling out of balance. It's also anti-ageing- I feel an addiction coming on…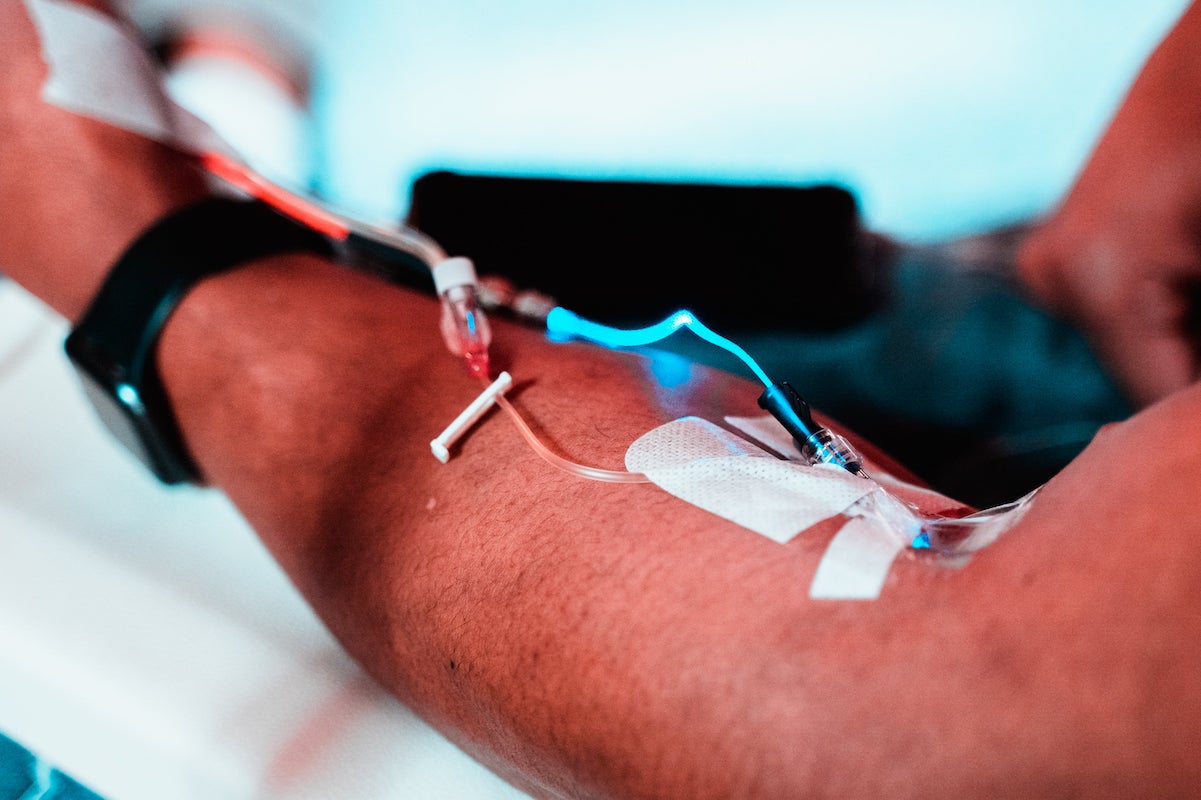 Hum2n
Hum2n have created the SUPERHUM2N experience to unleash your biological capacity to experience health differently. While you may enter the centre feeling tired, lethargic and sluggish, the programme guarantees you'll leave with the superpowers of optimised wellbeing. The Superhuman protocol undertakes 4 steps:
Step 1 – Intravenous infusion where vitamins, nutrients and minerals, amino acids and antioxidants are pumped into your blood stream through an IV drip.
Step 2 – Laser light therapy
Step 3- Hyperbaric Oxygen therapy
Step 4 – Cryotherapy
Why we love it: At HUM2N, you're supported by an array of world-class experts – think of them as a futuristic formula 1 human pit stop team, centred around the individual. This laboratory for performance is for anyone who wants to be on top of their game.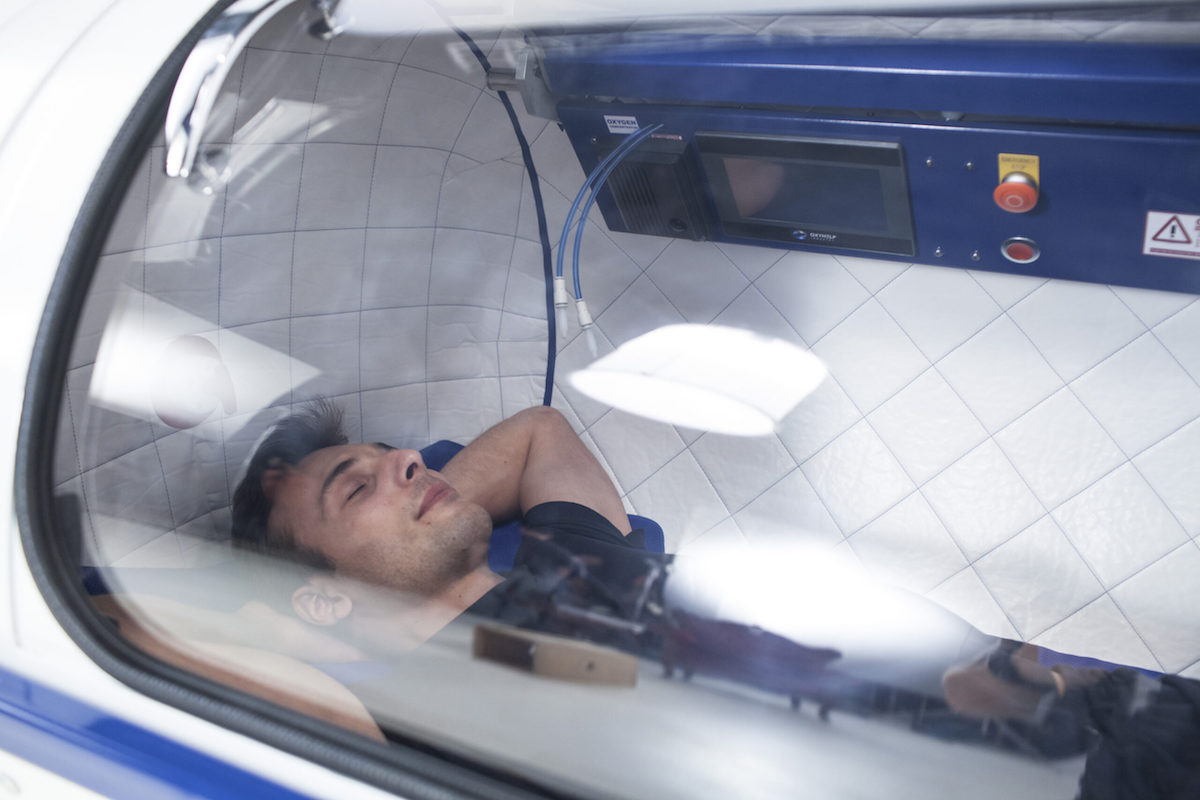 The Wellness Lab
The Wellness Lab is a leading holistic clinic offering a multitude of services seeking to address the root causes of diseases. With a motto that true healing comes from the inside out, the centre is passionate about helping clients with holistic, non-invasive and safe modalities. The Lab offers a range of Hyperbaric Oxygen treatments, for aesthetic anti-ageing benefits or healing chronic conditions.
Why we love it: Located in the heart of Knightsbridge, the clinic is particularly beneficial for anyone suffering with breathing difficulties caused by long Covid or asthma.
Main image: BelleCelle
FAQs
What are the benefits of biohacking gyms?
Biohacking gyms can help improve overall health, increase energy levels, enhance cognitive function, and reduce stress.
What kind of equipment can be found in biohacking gyms?
Biohacking gyms typically have advanced equipment such as cryotherapy chambers, infrared saunas, and neurofeedback machines.
Are biohacking gyms suitable for beginners?
Yes, biohacking gyms are suitable for beginners as well as experienced fitness enthusiasts. Trainers can customize workouts to individual needs and goals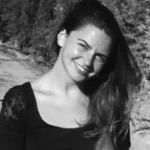 Hettie is the editor and co-founder of DOSE. A keen runner, she's also partial to a blast of high-intensity and hot yoga. A country girl at heart, she divides her time between London and the lush rolling hills of North Devon. When she's not jetting off on her next adventure, Hettie can be found in a candle-lit alcove with a laptop, a spaniel and a full bodied Malbec.