It's time to get organised. Christmas 2020 may not be quite the same but the one thing we can control is presents. This year, more then ever, thoughtful gifts are important to show the people we love – and may not have been able to see that much this year – that we really care. For our first festive gift guide, we've rounded up all the best Christmas gifts under £50.
From mega-stretchy workout leggings ideal for both real and food babies to vegan chocolate goodies and men's grooming kits, we hope you find this helpful.
Best Christmas gifts under £50
For the beauty junkie…
They'll be no Christmas parties this year but does it mean we have to forgo the glitter? Hell, no. Hourglass's limited edition eyeshadow is soft, light-reflecting and wonderfully dramatic. It's also vegan so peepers can be given the disco ball treatment guilt-free.
Hourglass Scattered Light Eyeshadow, £28.00. Shop here
For the home maker…
A decent night's sleep is key to everything and these pillow cases are buttery soft for a peaceful night. For your most house-proud friend.
Mela eucalyptus pillow cases, £49.95. Shop here
For the Christmas obsessed mother-in-law…
Champagne, pecans, Christmas cake and tea… it sounds like the perfect party for one.
The Harvey Nichols Hat Box, £50.00. Shop here
For the fitness freak…
You know by now that your gym-loving pals can never have enough workout gear. Cult brand Under Armour is your go-to for just about everything. We love this lightweight and super-flattering tank top with the cute cut-out back.
Under Armour EA Rush tank, £36.00. Shop here
For the champagne lover…
This fizz won silver in the 2020 World Wine awards so should impress even the most discerning palettes. To sound like you know what you're talking about, the tasting notes say it has a 'complex nose of white flowers, hawthorn and lemon tree.' You are welcome!
Duval Leroy Extra Brut Prestige Champagne, £49.12. Shop here
For the eco-warrior…
This is a lovely way to discover new sustainable products and brands. For £20 per month your friend/sister/auntie/mum (delete as appropriate) will receive a selection of hand-tested, eco-friendly, British products. Each box is personalised but it could contain funky, refillable laundry detergent from Fill Refill co., a nourishing cleansing balm from Up Circle and a lemongrass & tea tree Your Nature Deodorant. A lovely company set up by 16-year-old Lysander Bickham.
Leo's box subscription, from £20. Shop here
For your pregnant friend…
One of the few good things to come out of this year was the launch of Nike's debut maternity fitness range. The brand spent three years designing the four-piece collection, consisting of a pullover, sports bra, tank and leggings. Take your pick, but we suspect the leggings – with their mega flexible waistband – will be used for more than just workouts.
Nike (M) maternity range, piece from £31.95. Shop now
For the friend who can't pack light…
We all know someone who lugs everything around, just in case. For them, a micro crossbody would never do. This oversized tote from lululemon will be her saviour come Christmas. With inner pockets to keep things organised and a water-resistant, wipe-clean outer layer, this is an all-day-every-day kinda bag.
lululemon Cross It Off tote, £38.00. Shop here
For the man in your life…
This Clarins' kit is worth £58 and is filled with all the goodies your fella good possibly desire. He'll be re-ordering the Shave Ease Oil in bulk once he's tried it.
Clarins Men Hydration Collection, £42.00. Shop here
For your favourite vegan chocolate lover…
We don't know which is more delicious? The almond butter & choc chip cookie is moreish, we can't get enough of the peanut butter cup, but it's the salted caramel macaroons that are little bites of heaven.
Vegan chocolate hamper, £45.00. Shop here
For your teetotal friend…
Booze-free alternatives continue to improve and this Ceder's pink gin is one of the best. Made with a blend of juniper, rose, hibiscus botanicals, it's a sugar-free substitute that everyone will love. Mint garnish optional, but very much encouraged.
Ceder's non alcoholic pink gin, £20.00. Shop here
For the CBD curious…
There are so many CBD brands out there now, but what works and which strength is best? This starter kit comes with 2% and 5% strength oils so your wellness-loving friend can experiment with what works for them. Either way, relaxation awaits.
CBD Oil Discovery Duo, £19.00. Shop here
For the foodie friend…
A classic gift, just make sure the recipient unwraps this one in front of you… it would be rude of them not to offer it around.
Fortnum and Masons Piccadilly Chocolate Selection Biscuit Tin, £21.95. Shop here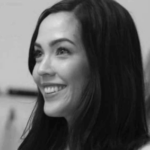 Spin instructor by morning, co-founder of DOSE by day. Shara's fitness favourites include a sweaty yoga class, reformer pilates, HIIT and spinning of course. Her Spotify list includes nothing but tracks you can spin to. She doesn't go a day without eggs and avocado and travel is always on her mind! Dreams of Malbec and vodka cocktails.