As we find ourselves in the cold throws of Lockdown 3.0, Pancake Day (16th February), couldn't come soon enough. Whether you like yours slathered with coconut clotted cream and marshmallows or caramel sauce, here are the best DIY pancake kits to make this pancake day…
Pancake kit from Riding House Cafe
For the uninitiated, pancakes are kind of a big deal at Riding House Cafe. This year, they will be delivering the pancake experience to your door, for you to finish off at home. Along with their signature malted pancake mix, they will send all the trimmings to serve their classic triple-smoked streaky bacon version, as well as their new Caribbean twist, with coconut clotted cream, marshmallows and banana-infused maple syrup.
Champagne cocktails and spiced cacao nib lattes are also included, so you can make a real event of it. Both versions of their pancakes are also available on Deliveroo, for those within 2.5 miles of the restaurant.
DIY Pancake kit – Crêpe Affaire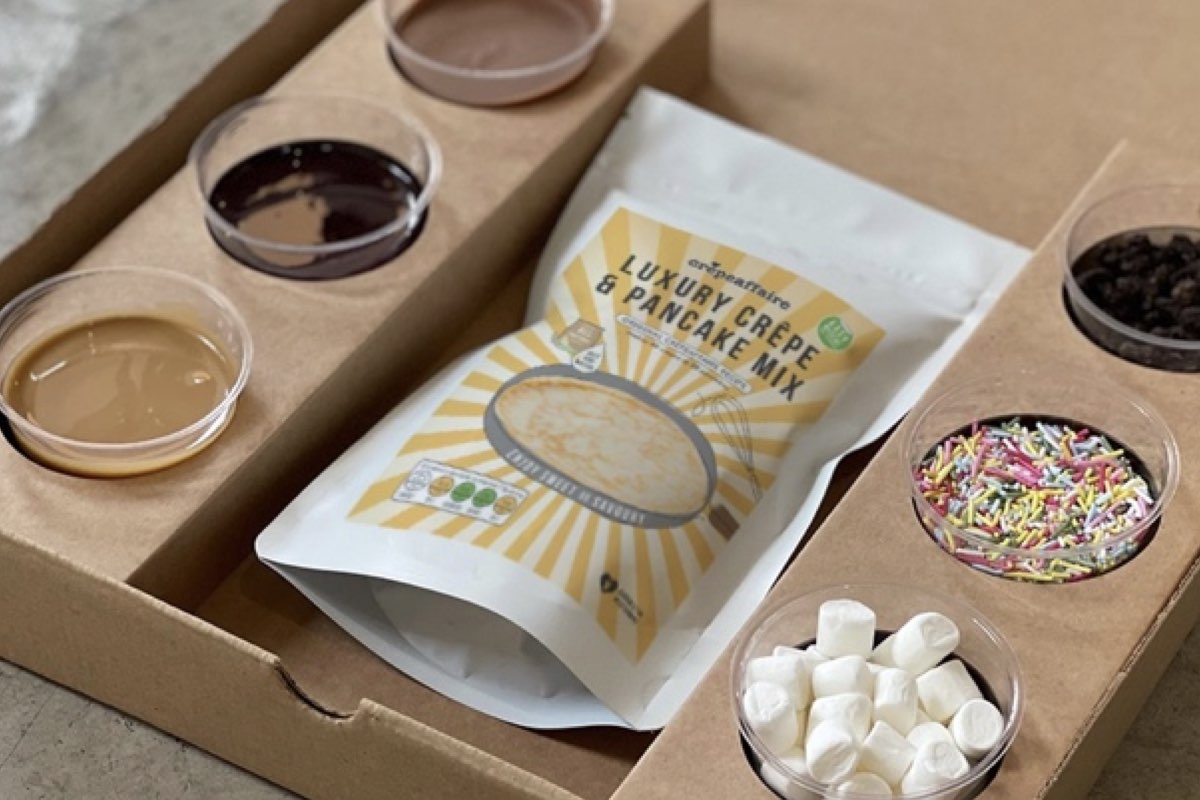 Whether you like to stack 'em or roll 'em, Crêpe Affaire's brand-new nationwide postal pancake kits come packed with everything you need to celebrate in style.
Crepe Affaire, is offering two types of kits. The DIY Pancake Mix Kit (£10) is perfect for those who fancy getting their hands dirty and comes with 250g of luxury house-blend pancake mix (enough for around 10 crêpes), Nutella, strawberry and toffee sauce, sprinkles, marshmallows and Oreo pieces.
If you're more of an artiste than a chef, opt for the DIY Pancake Kit (£14.50), which includes six perfectly golden house made crêpes and all of the toppings included in the Mix kit so you can get creative without the washing up. For vegans, a plant-based kit is also available, and for larger households and pancake parties, Crêpe Affaire can create custom DIY kits on request – get in touch with the team to order yours.
Order online or order freshly prepared crepes via click and collect, Deliveroo or Uber Eats from select creperies across the UK
Joe & Seph's Pancake Day Ultimate Kit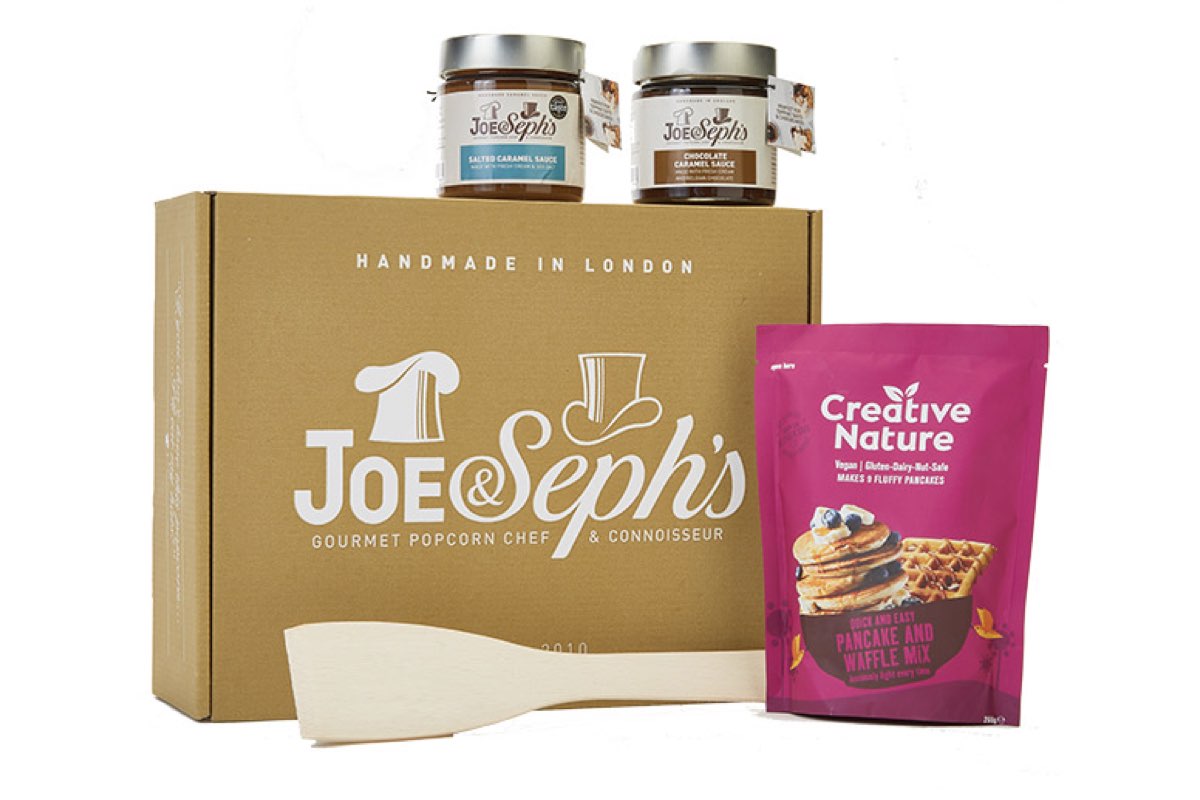 Lockdown might be here for a while but that doesn't mean you can't celebrate pancake day in gourmet style. Featuring Creative Nature's Fluffy Pancake Mix, their two best-selling Caramel Sauces and a swanky wooden spatula.
This Kit contains everything you need to create the ultimate pancake stack topped with their divine caramel sauce. It's super-easy to use and contains enough ingredients for 9 fluffy pancakes. All you need to add is two eggs and some milk, then it's time to flip and drizzle your way to pancake perfection.
Whats does the Pancake Day Bundle Include? 
2 x Packets of Low Sugar Pancake Mix – 150g
1 x Zero Calorie Maple Skinny  Syrup – 425g
1 x Zero Calorie Golden Syrup Syrup – 425g
1 x Low Sugar Chocolate Hazelnut Flavoured Spread – 350g
2 x Low Sugar Choco Drops – 22g
Use code PANCAKEDAYSPECIAL for 45% OFF
Get your weekly DOSE fix here: SIGN UP FOR OUR NEWSLETTER