Along with banana bread, Tiger King and figuring out TikTok, home workouts have been one of the breakout stars of lockdown life. Home workouts are something many are deciding to stick with despite our favourite boutique gyms opening again. Adding playful activities that you can set goals with is key to staying motivated. Make home workouts more fun with the best exercise equipment from roller-skates to jump ropes and a gadget to help with handstand practice…
Best exercise equipment that won't make you miss the gym
Personal Trainer and founder of Bae Fit Crew, Helena Dowling says: "Adding playful activities that you can set goals with is key to keeping motivated. The more fun and more you enjoy your workout, the more likely you are to stick to it. The more consistent you are, the better your results will be so it's worth finding out what you love to do".
While resistance bands and Pilates rings have become the norm, we've unearthed some more fun fitness equipment to keep you motivated and most importantly, keep your workouts fun…
Feet Up Trainer
A great piece of equipment to take your yoga practice and core strength up a level. Especially if you're short of space for headstand practise and don't want to risk stacking it into a chest of draws. They say "you can master inversions within minutes while building strength, flexibility and balance at the same time". And most importantly, without pressure on your neck and spine. The ancient scriptures of the yoga masters speak about the invigorating effects of inverted postures (headstand or Salamba Sirsasana) on the body and the mind.
The inverted gravity has a stimulating effect on your cardiovascular and digestive systems, as well as increasing blood flow to the brain. Not the cheapest bit of equipment (£119). But the look on everyone's face when you casually show off your headstand in the park? Priceless.
RDX Speed Jump Skipping Rope
A skip rope is high on our list of best exercise equipment to make home workouts more fun. The sport went viral during lockdown, giving rise to some seriously inspiring jump-rope stars like @skippingwithsarah and @lauren.jumps showing off their complicated solo skipping efforts.
Personal Trainer Helena Dowling says: "Skipping is a full body excellent cardio exercise and is lots of fun. It's really easy to add a couple of minutes on each day to challenge yourself. You can also practise skills with the rope and have fun learning those. Generally speaking, leather ropes are a little lighter and are good for beginners or those just looking for a general work".
Made with a premium quality leather, this 310cm long rope (£13.99) allows you to cut it down so you can fit the rope length according to your height. The 90 degree perpendicular swivel design helps reduce traction on each rotation which keeps each jump smooth and steady in your hands.
Roller Skates
Rollerskating burns around 250 cals every 30 minutes while toning the thighs, glutes and strengthening the core. A quick search of roller skating videos on Instagram will have you yearning to move like Marawa or Ana Coto. There's no one way to skate, from disco jamming to skate-park shredding – this will never be a workout that gets boring. Follow online skating tutor Obie Pearl on Instagram, co-founder of Play Tone, which runs skating, hula hoop and jump-rope classes, for her top tips on how to start skating.
Skate Hut is the perfect place for newbies to shop with bundles of gear including skates, helmets, knee, wrist and elbow pads included. Quad skates (from £49.95) offer one of the easiest ways to start skating, with four chunky wheels and a reliable front brake, look for leading brands such as SFR, Rio Roller and Rookie. A firm favourite on our list of best exercise equipment to make home workouts more fun!
Theragun Massager – best exercise equipment for recovery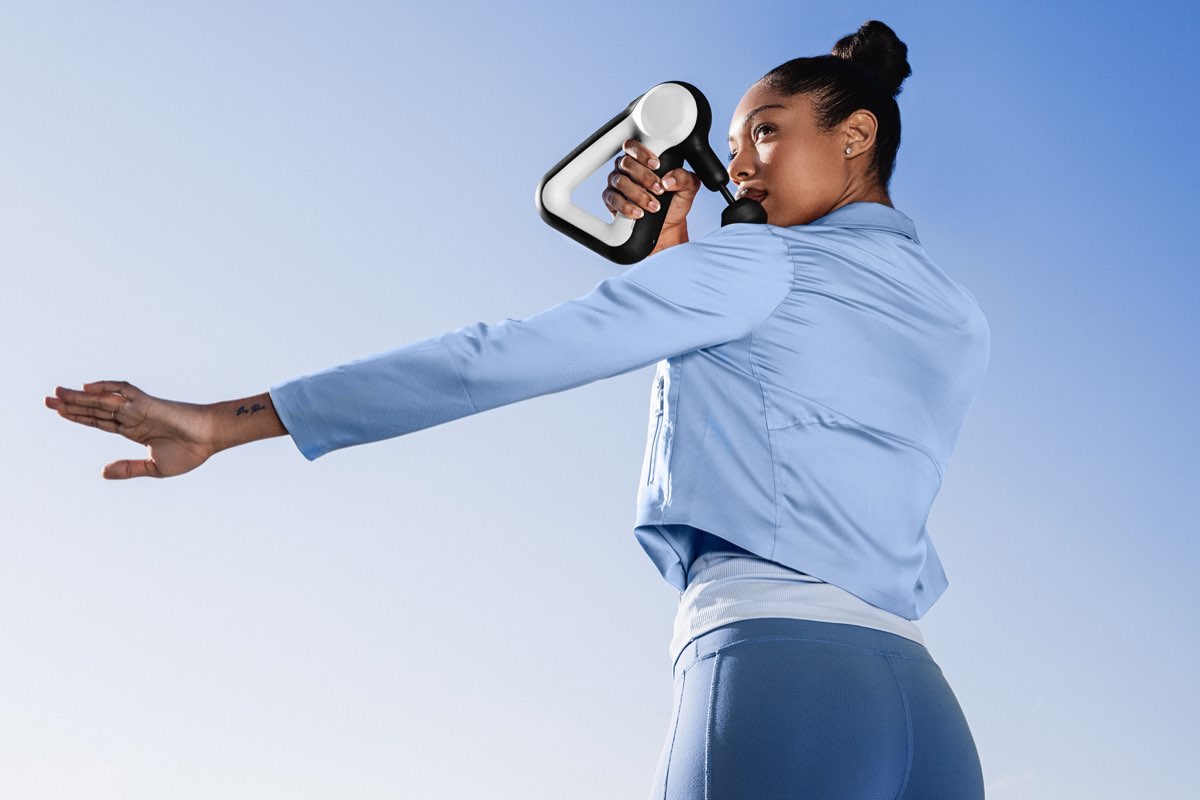 If you can't get enough of foam rollers, you need to check out this guy. The latest big launch in wellness-tech with rave reviews from the fitness world. The Theragun (now rebranded to Therabody) recently launched their new range of massage-guns offering the feeling of 'professional grade massage' with the device producing noise 'no louder than an electric toothbrush'. Replicating the Swedish massage technique of tapotement, it uses percussive therapy that pummels soft tissue to deal with pain and stiffness to aid a speedy workout recovery.
The new range also offers an entry-level model called the mini, which clocks in at £175 (still an investment, but more accessible than the £529 PRO). PT Helena Dowling said: "I feel my recovery game has forever been changed by using a Theragun, it's amazing! I can recover so much quicker by pummelling any knots out and shifting lactic acid build up. The design is excellent with different attachments to get into hard to reach areas, and it's easy to do while you are watching Netflix or reading".
All in One Gym W8 Gym
How to find the best exercise equipment when you're overwhelmed with choice? This complete 'gym in a box' might be a good place to start. W8 GYM (from £119) was created by singer and trained PT Fleur East with her cousins Nick Meaney and Clive Payne. The compact kit comes in a single sturdy unit with which over 200 exercises are possible (all of which can be accessed for free online, as can 20 different workout routine videos to follow, filmed in East's bedroom).
They say: 'The W8 GYM can be used as a Step, Kettlebell, Medicine ball, Barbell, Dumbbell, and for assisted push-ups and dips. It has a multitude of Resistance Band exercises, and can be used for Cardio, Abs, Jumping, Cycling, Boxing, Rowing, Lunges, Squats, Upper Body, Lower Body, and Torso". It's designed to use at home, in the garden and in the park, but also for travelling and to hotel rooms when the sweet time comes that we can holiday again.
Shape Shorts by Shape Athletics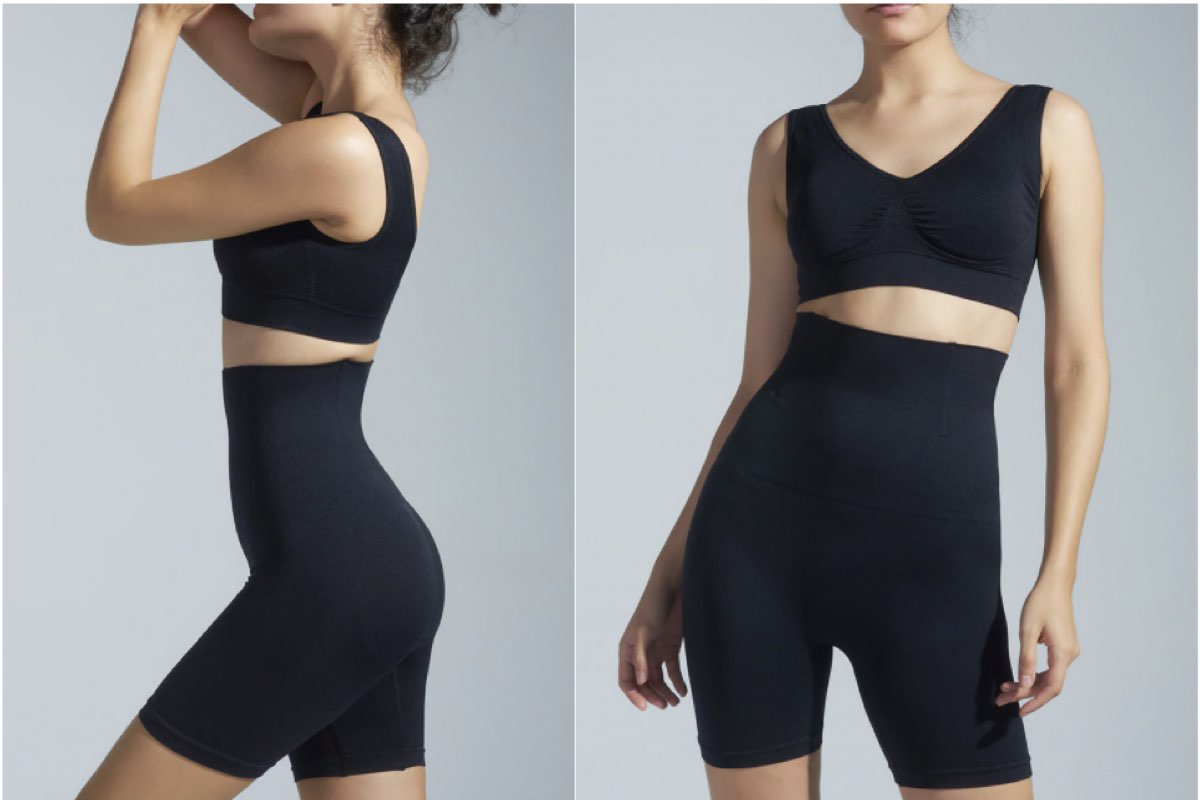 Ok so they don't exactly count as "equipment" but… these shorts are a great investment for home workouts. We've all heard class instructors yelling at us to engage our core or butt muscles as we workout, sp what if something held them in for you? Shape Shorts ($26.96) claim to do just that, and make your workouts 4x more effective. How do they work? Hi-elastic panels engage your core muscles as you move, firming technology tightens and moulds your waist, and pressure activates and tones your buttocks and thighs. Apparently they have a super comfortable fit that is designed to move with you for yoga, cycling, running, CrossFit and more – we're guessing you'd be better off removing them for lunchtime though.
Acupressure Mat
Ok, so this one won't get you a six pack, but total fitness can't be achieved without a healthy mind. This wellness 'exercise' you can actually do lying down – acupressure mats work in a similar to acupuncture, tiny rounded plastic spikes apply pressure to your skin helping the body release endorphins, the body's very own happiness drug, which provides a sense of joy, energy and pain relief, and oxytocin, which makes you feel calm and relaxed (yes, it is possible to feel energetic and be relaxed at the same time!)
The most popular ways to use The Shakti Mat (£49) is on the neck, shoulders, back and feet, however your entire body can benefit. Simply let the mat apply pressure to your body to experience a deep warming sensation, easing the muscles, relaxing the body and supporting natural restoration. While triggering the body's innate way of healing itself, it is an effective tool for easing tension and inducing a state of deep relaxation. Its benefits include restful sleep, healthy circulation, relaxation of tense muscles, soothing of headaches, relief from stress, relaxed body and mind.
Black Box Gym Equipment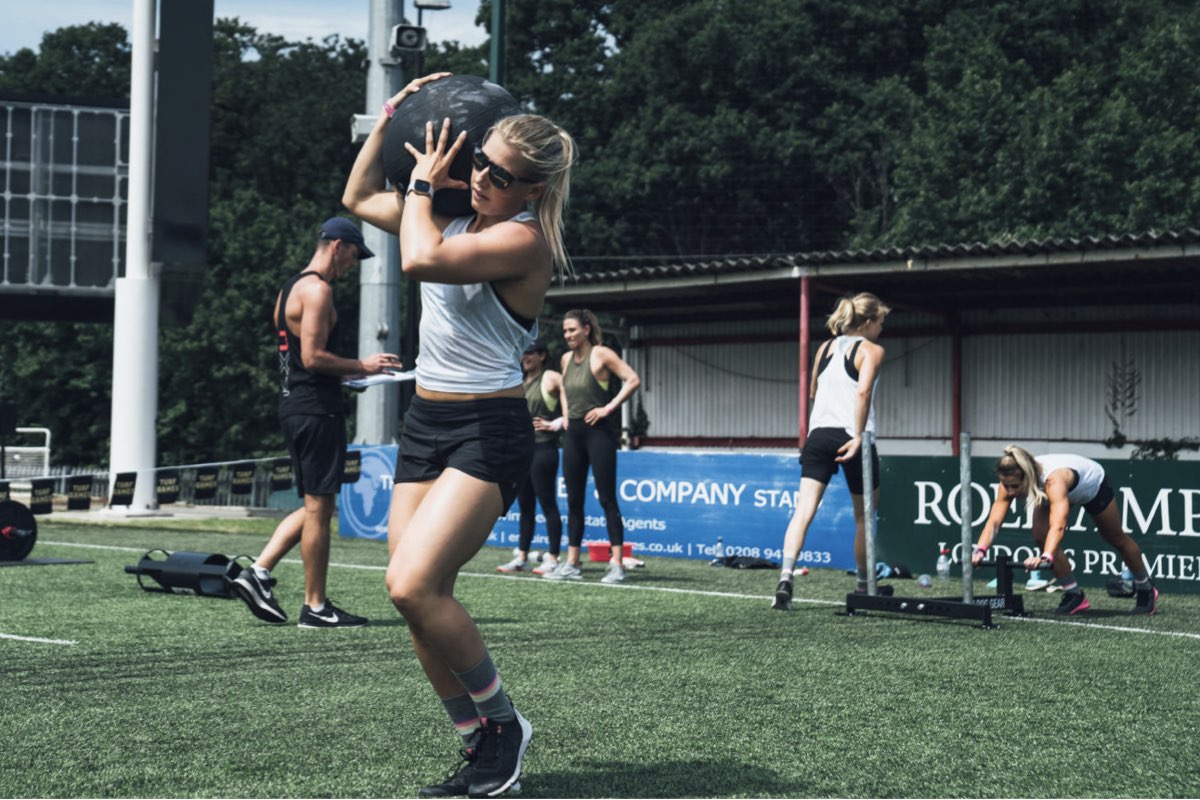 Are you thinking seriously about turning your front room or garage into a gym, with padded flooring, storage, the works? Train like an athlete at home with BLK Box Gym Equipment. From rigs and racks to the bestselling Milo pull up bar. Find plates, plyoboxes, resistance bands, mobility balls and more. These guys supply equipment for top brands including UN1T and Under Armour Turf Games, as well as home gym owners, who by a quick glance at the testimonials page, seem pretty happy with their products.
Concept 2 Rower – best exercise equipment for rowers
Rowing was the biggest fitness trend of 2019, that saw an increase in dedicated rowing workouts opening across London. It's an effective cardiovascular workout that will increase your fitness level and tone your physique so why not do it from home? Concept2 created the original rowing machine in the early 80's as a training machine for competitive athletes. Pick up a dependable Model D Indoor Rower from powerhouse fitness for £859. According to their site, it's the best selling indoor rower in the world that is recognised by competitive rowers as the standard for indoor training.
Concept Skierg – best exercise equipment for ski lovers
Now the sport of Nordic skiing is available to all – at home. Whether you're an elite cross-country skier or just someone looking for a great workout, this low impact, high calorie burning exercise is suitable for all abilities. Nordic skiing helps develop both strength and endurance and exercises the legs as well as the arms and core. But it comes with a £700 price tag. A great investment for those who can afford the annual ski holiday perhaps?
Main image: Simon Toplak (Feet Up Trainer) / riitapriscila
If you enjoyed this article on the best exercise equipment, then read our ultimate guide to home workouts. 
By Lucy
Get your weekly DOSE fix here: SIGN UP FOR OUR NEWSLETTER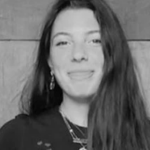 Born and bred in London and an avid vegan, Demi has explored most of the hidden vegan spots in London and is on a mission to try them all. Her experience working for wellness and vegan startups has enhanced her passion for health trends and vegan food. Her time is mostly spent in vintage stores, painting or cleaning her growing sneaker collection. Her next goal is to earn her scuba diving license and hopefully explore oceans all around the world.