With Christmas approaching, take the hassle out of cooking with these festive meal kits offering everything from traditional turkey with all the trimmings, to vegan feasts and decadent desserts.
FESTIVE MEAL KITS TO GET YOU IN THE CHRISTMAS SPIRIT
SIMON ROGAN AT HOME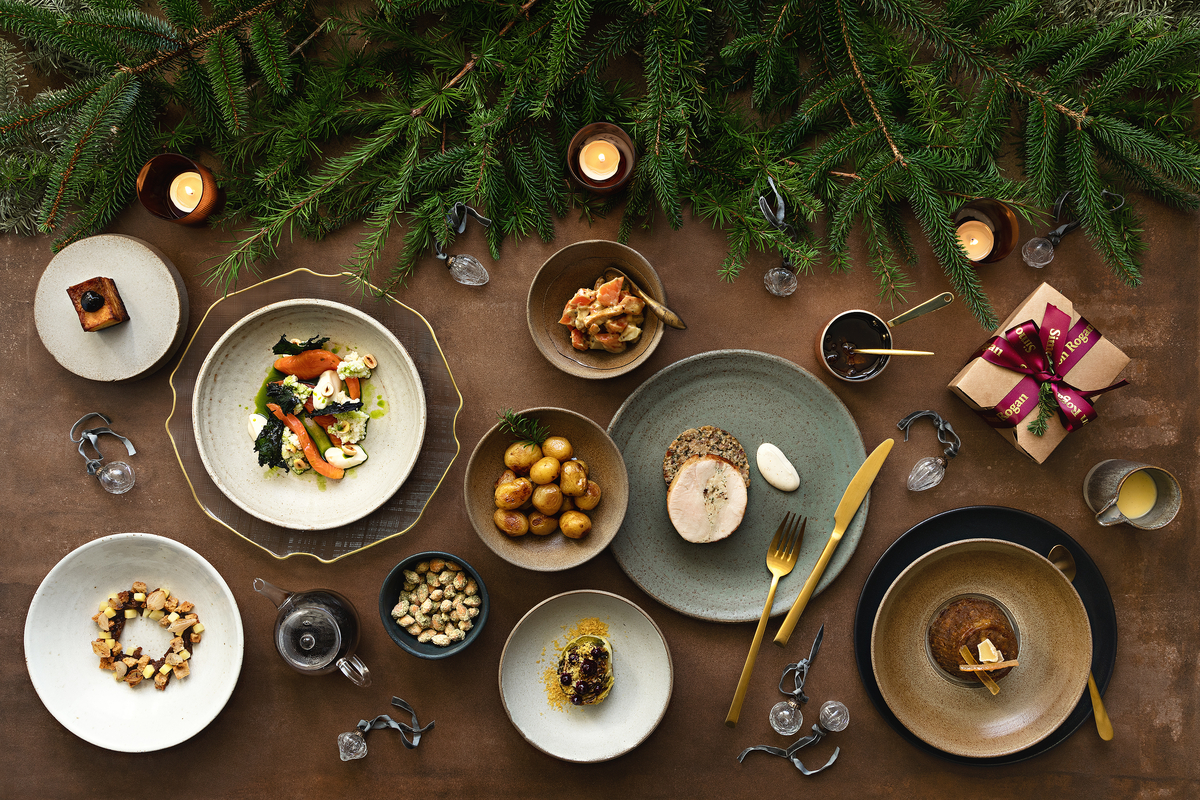 Michelin star chef Simon Rogan has launched a five-course festive feast for delivery in the lead-up to Christmas and New Year, couriered from Cumbria directly to dining tables across the UK. The experience begins with Simon Rogan's iconic truffle pudding, followed by a roast onion broth with pickled onions and Westcombe cheddar. The choice of either confit trout with cauliflower puree or Hen of Woods precedes a main course of Norfolk Black turkey with all the trimmings. The meat-free alternative is salt baked celeriac with glazed apple and wild garlic flowers. A classic Christmas pudding rounds things off. There is homemade mulled wine, cider or an optional wine pairing to wash it all down with. The dishes, which come in vacuum sealed bags, have been designed for hassle-free preparation, with only heating and plating required.
Priced at £85 per person + a single £10 delivery fee. Available for delivery between 18th – 23rd of December. Purchase here.
MINDFUL CHEF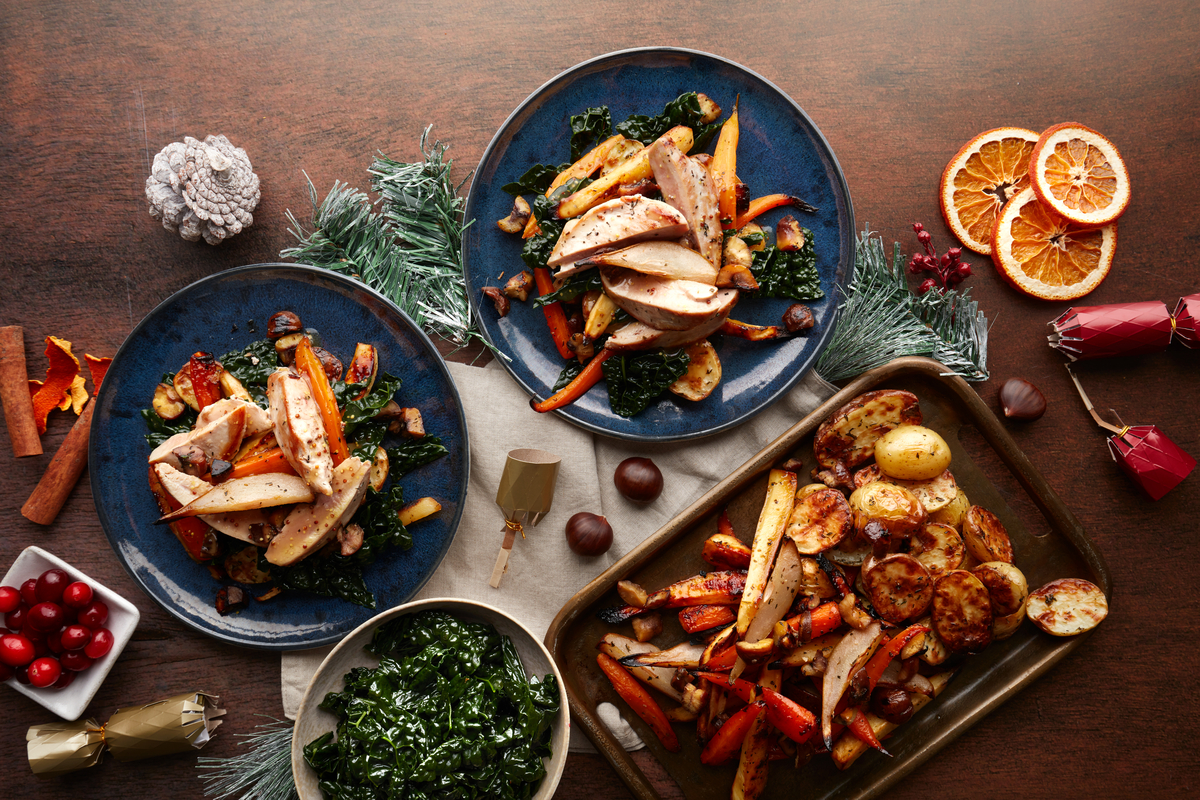 This Christmas, Mindful Chef is serving up its first festive menu. Recipes are now available to pre-order for delivery from Sunday 13th December to Wednesday 23rd December, with options for one-person, two-person or full-blown family feasts, as well as catering for gluten-free, dairy free, vegan, flexitarian and pescatarian diets. The pre-portioned ingredients and recipes will be delivered straight to your door with free nationwide delivery. Standout dishes include classic Christmas turkey with all the trimmings; venison with roasted chestnuts, parsnip and carrots; and pecan stuffed mushrooms, potato gratin & red cabbage. For every meal sold, Mindful Chef will donates one school meal to a child living in poverty through the One Feeds Two charity.
POLLEN + GRACE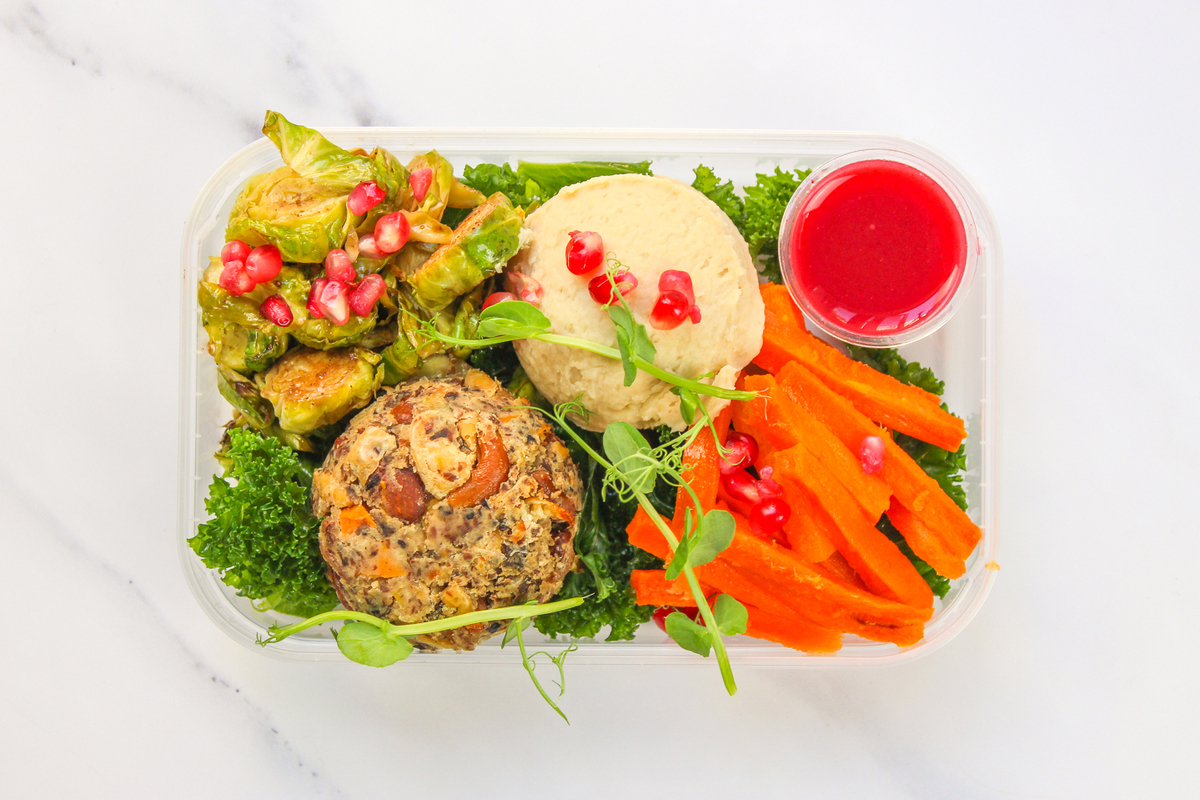 Pollen + Grace has launched a limited-edition Festive Nut Roast Box offering a plant-based twist on the Christmas classics, including squash + sage nut roast, maple roasted carrots, glazed Brussels sprouts, curly kale, parsnip + butter bean mash and a cranberry sauce dressing. The 250g meal box will retail at £3.50 in Co-op and £3.99 in Whole Foods, with 15p from every product sold donated to charity partner UKHarvest to help fight food waste and eliminate food insecurity across the UK.
THE GLADWIN BROTHERS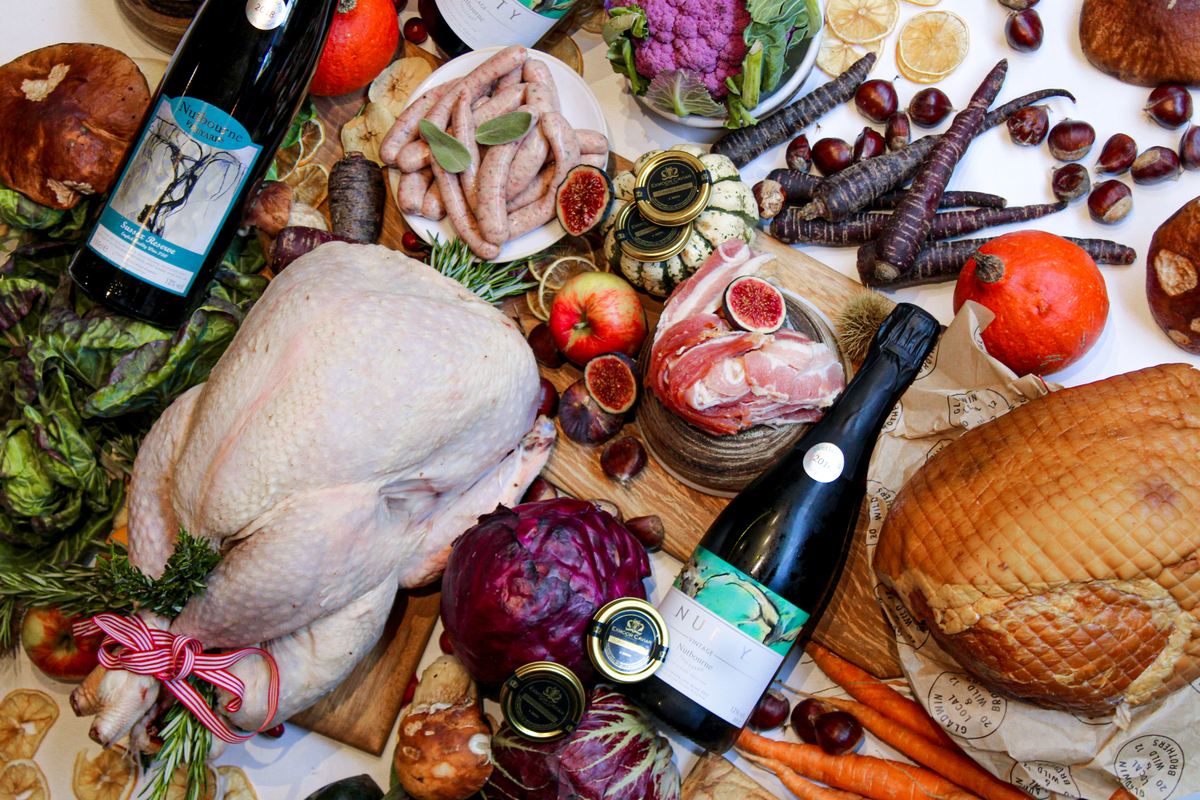 The Gladwin Brothers, behind restaurants The Shed, Rabbit, Nutbourne and Sussex, have created two Christmas boxes: the Christmas Essentials Box and the Luxury Christmas Box, available to purchase from The Gladwin Brothers Store. Stuffed full of decadent treats and brimming with delicious items from their family farm and vineyard in West Sussex and other local Sussex producers, the Gladwin Brothers' Christmas boxes contain all you need for the merriest of Christmases.
The Christmas Essentials Box (£220 for 6 people / £160 for 4 people) includes a whole turkey, gammon and chipolatas, game terrine, smoked bacon, smoked trout, winter fruits and vegetables, a wheel of Stilton, plus a Christmas pudding, brandy butter sauce and mince pies for a classic Christmas feast.
The Luxury Christmas Box (£520 for 6 people) includes all items in the essentials box (as above), plus a few extra seasonal splendours added on top, including; the Gladwin's famous Beef Wellington (feeds 6 people), Exmoor Caviar, Black Winter Truffle, two bottles of the Gladwin's own Nutbourne Vineyards' Nutty Brut, 2016 English Sparkling Wine, and a Magnum of Nutbourne, Sussex Reserve, 2018, plus two bottles of silky Chateau Talbot, for the most lavish of Christmas dinners.
Order before Thursday 17th December at 12pm for deliveries on 21st, 22nd or 23rd of December.
PLEESECAKES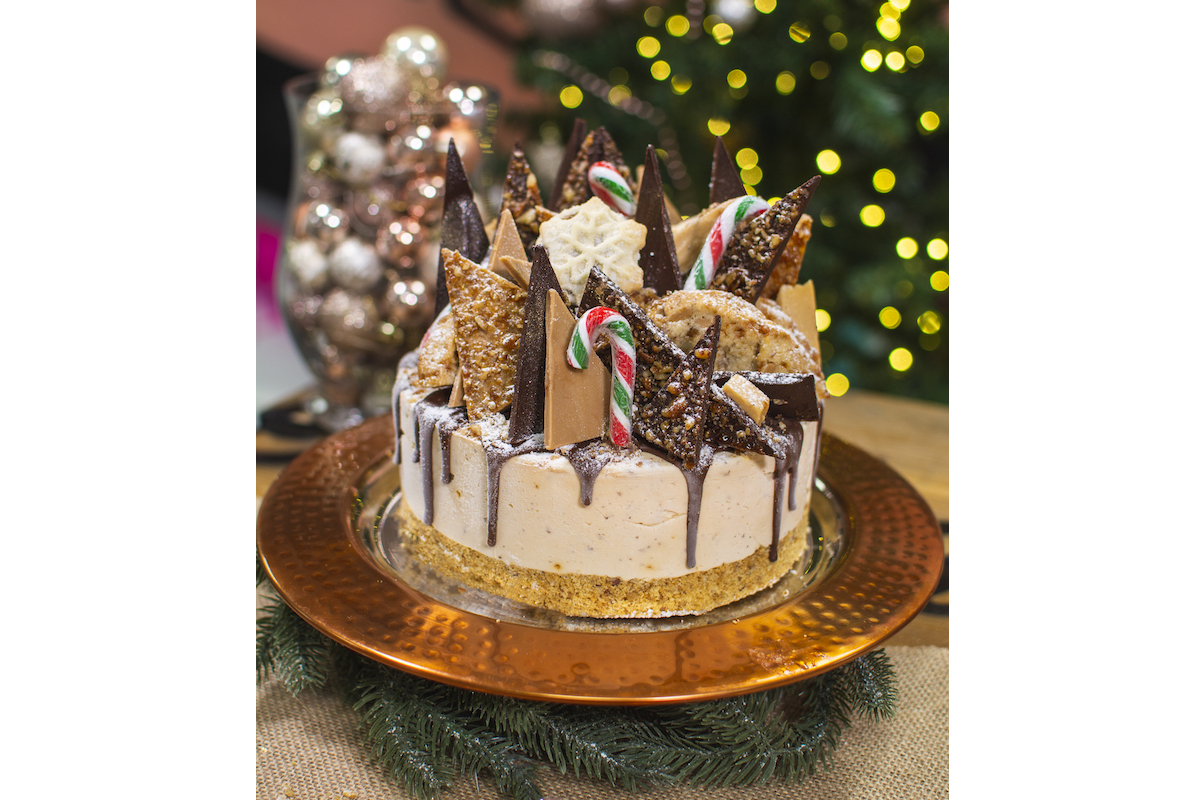 Cheesecake wizards Pleesecakes have launched three specials for Christmas: the world's first Pigs in Blankets cheesecake, a showstopping chocolate Christmas pudding cake, and a festive 'Build-Your-Own-at-Home' kit.
Pigs in Blankets are everyone's favourite festive snack and the ultimate Christmas dinner side… but how about as a topping on a cheesecake? Putting those little salty morsels on a well-deserved pedestal is Pleesecakes' most controversial cake to date, The Notorious P.I.B (£38). A cheddar cheese, oatmeal and thyme base with a savoury cheesecake filling containing fresh thyme, sage and pigs in blankets, topped with a sweet caramelised onion chutney, a generous portion of crispy pigs in blankets, and fresh sprigs of thyme and rosemary.
Next up is the Rebel Without A Claus (£48), a rich chocolate orange cheesecake encased in a dark chocolate and praline feuilletine sphere, complete with chocolate orange Kit Kat, Lindor and Terry's pieces. Decorated with a white chocolate drip, and topped with homemade candied oranges, raspberries and cinnamon. You'll also receive a pine wreath and a battery powered fairy lights pack to place around the wreath.
Finally, the Saint Nick's Surprise BYOAH! festive DIY kit (£38) comes complete with everything you need to create your dream, Insta-worthy Christmas cheesecake at home – available for nationwide delivery. The BYOAH! arrives at your door with an already made, frozen pecan and fudge digestive base and caramelised pecan swirl cheesecake filling, a cake board, signature chocolate ganache and tons of yuletide treats to decorate, including homemade pecan fudge, caramel pecan cookie dough and golden and dark chocolate shards.
RUDY'S VEGAN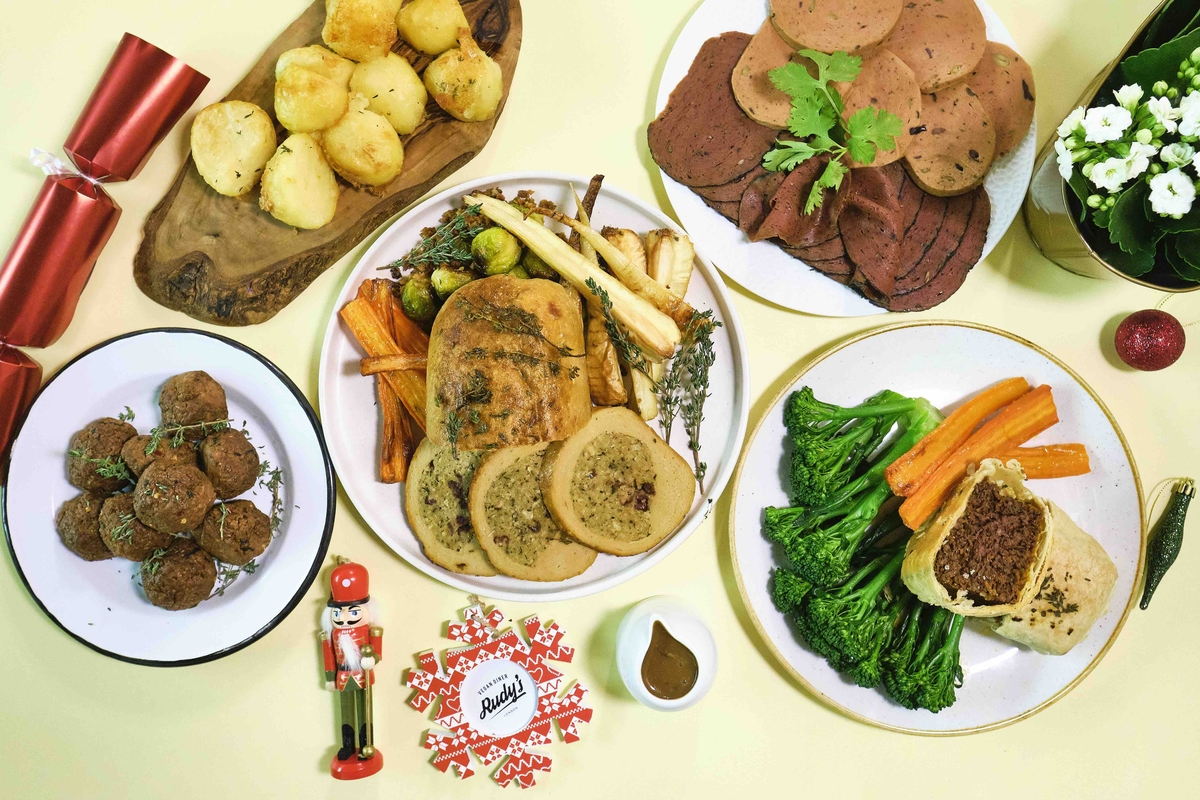 For a merry meat-free Christmas, opt for something different from the ubiquitous and often-dry nut roast and indulge in a cruelty-free festive spread with Rudy's Christmas Vegan Feast Boxes.
Each box contains Rudy's famous pastrami, seasonally spiced Christmas ham, marvellous meat-free meatballs, and not forgetting the American roots, a festive meatloaf en croute. Also included is the Christmas Turk'y roll with cranberries and hazelnuts – an impossibly succulent seitan Turk'y packed with soysage stuffing, accompanied by a generous serving of Turk'y gravy with fresh rosemary, thyme and garlic. And, of course, each feast comes with all the traditional trimmings: King Edward potatoes, parsnips, carrots, Brussel sprouts with baycon bits, all perfectly seasoned and ready to roast.
For £55, the festive feast will feed up to four people and is available for delivery Wednesday–Friday across the UK. Order here.
GREY GOOSE X GIZ 'N' GREEN FRIENDSMAS FEAST KITS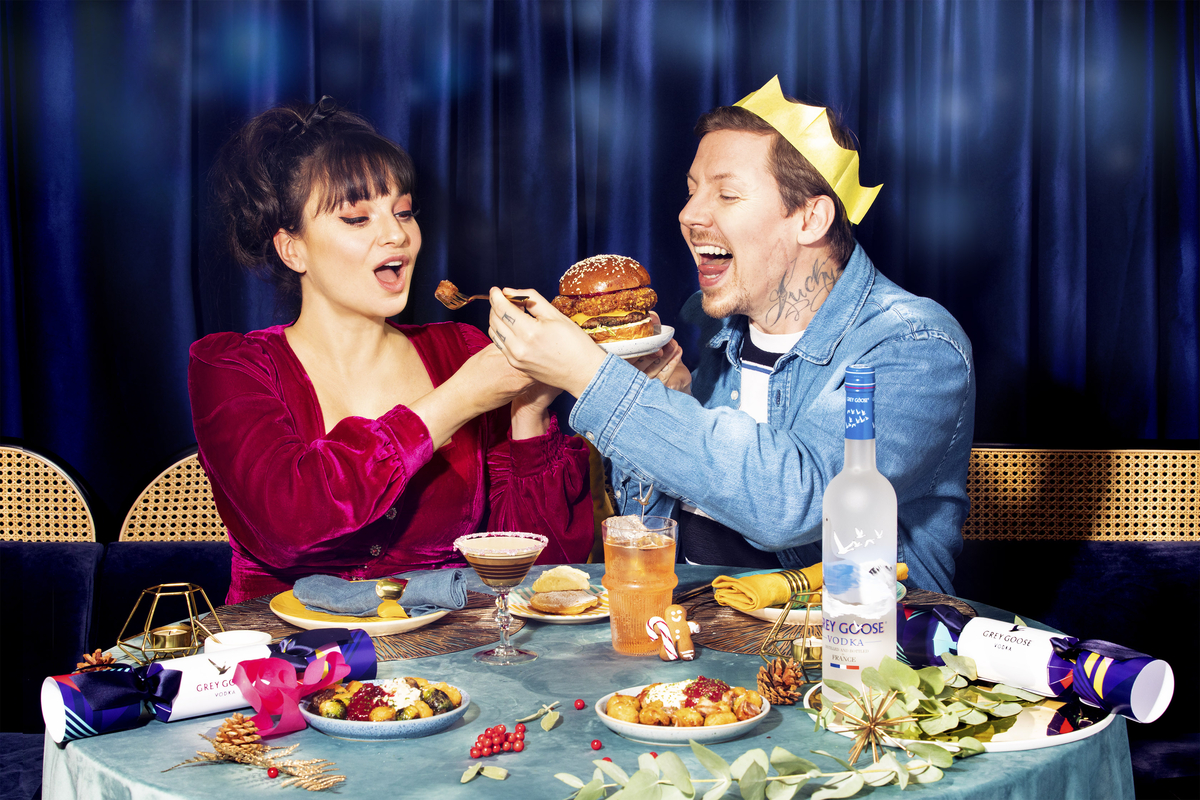 Grey Goose vodka has teamed up with much-loved foodie duo Giz 'n' Green (Gizzi Erskine and Professor Green) to launch Friendsmas Feast Kits with a festive food and cocktail menu curated by Giz 'n' Green to make and shake up at home.
Kits include a three-course Grey Goose vodka-infused Christmas menu, Grey Goose Christmas Crackers, a bottle of Grey Goose vodka and cocktail ingredients, plus interactive Friendsmas activities to be enjoyed with friends, including personalisation kits for a gingerbread man cocktail garnish and a create-your-own candy cane espresso martini cocktail rim.
Kits are available for delivery on 4th and 11th December and cost £65 for a two-person kit and £100 for a four-person kit. All proceeds from the Friendsmas Feast kits will be donated to Hospitality Action, a charity that supports a range of services to help hospitality workers get back on their feet during challenging times. Order here.
THE CINNAMON CLUB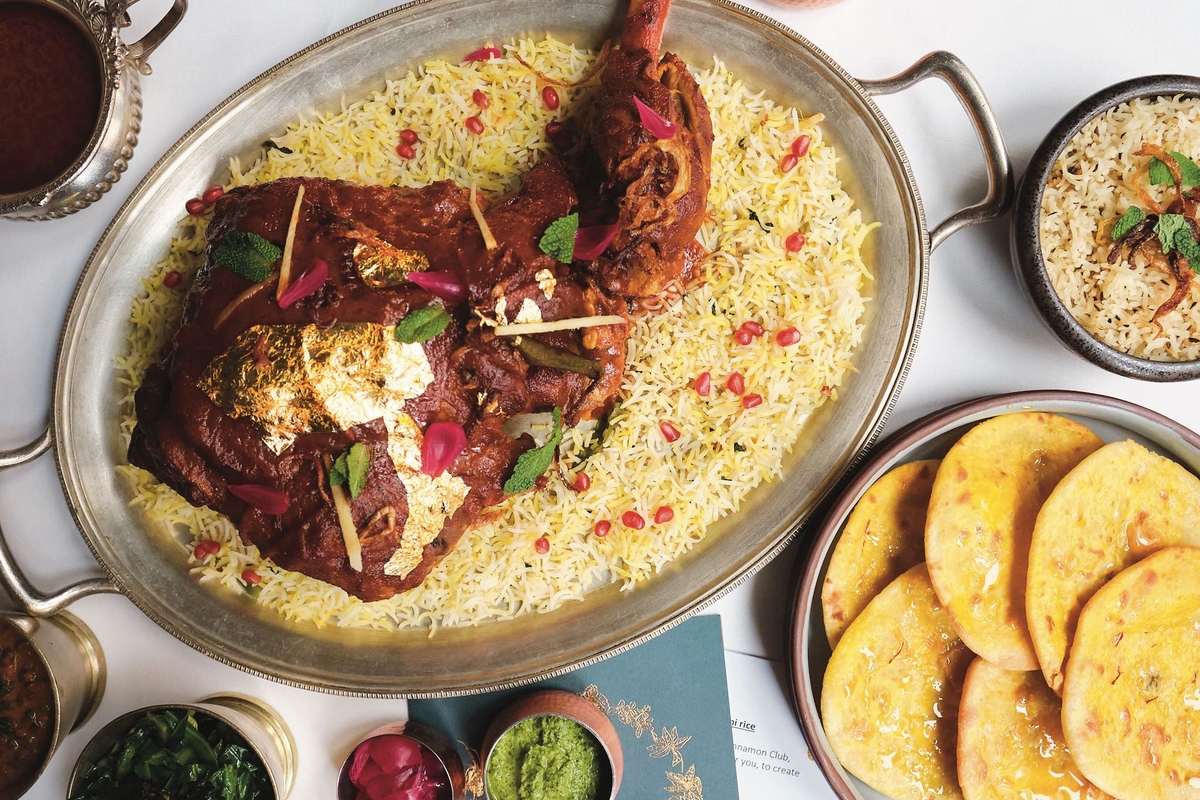 For something a bit different this Christmas, acclaimed Indian restaurant The Cinnamon Club has launched 'Feast at Home'. Designed to remove all the stress, the ready-to-cook festive kits are packed with everything you need to make the restaurant's signature celebratory dishes at home, along with recipe cards and spice kits.
Choose from the Shaan – E – Raan (£200 for up to 5 people), which includes a whole slow-braised Mughal style Kentish lamb leg, or the Four Course At Home Feast (£50 per person), which includes lamb shank Rogan Josh and Vivek's famous garam masala Christmas pudding and warming nutmeg custard; or the Delhi Style Butter Chicken dinner (£120 for 2 people). Extras such as fine wines, champagnes, and Vivek's signed cookbooks can be included with all kits.
PAUL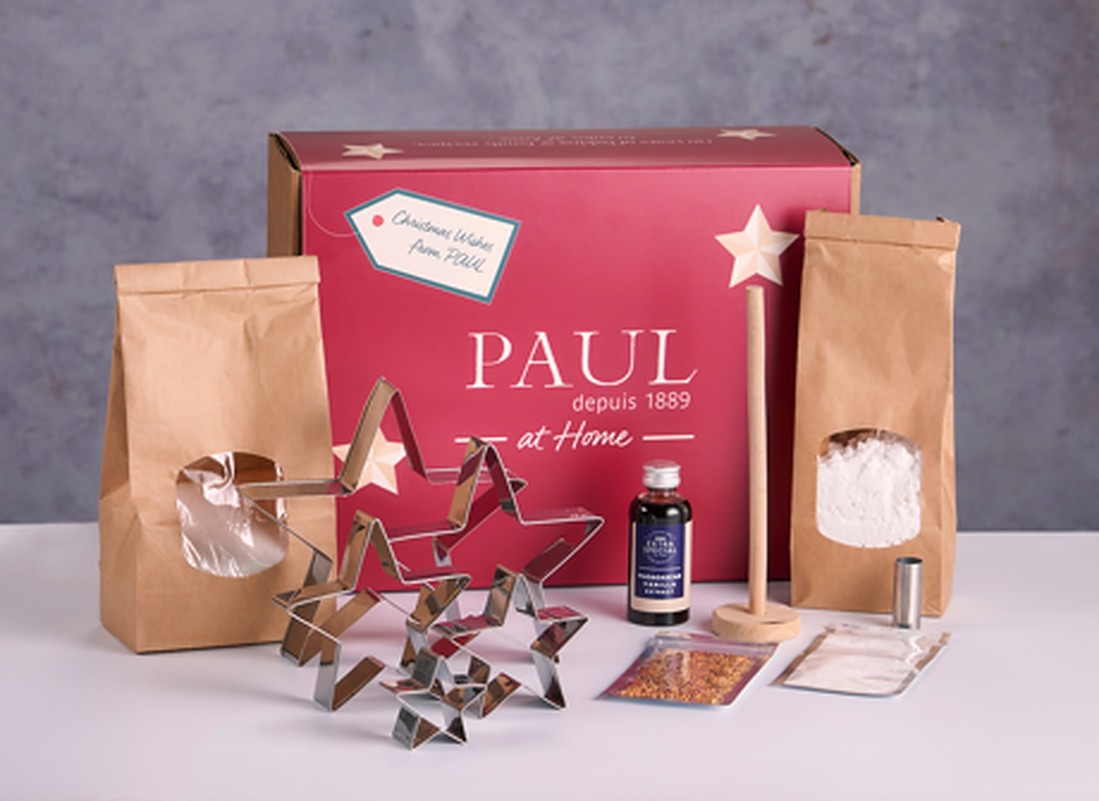 French artisan bakery and patisserie PAUL has launched a 'PAUL at Home' range of baking kits, including the Christmas Cookie Tree Kit. The kit includes five star-shaped cookie cutters in a range of sizes, a wooden stand, 450g PAUL flour, baking powder, icing sugar and golden sprinkles: all you need to create your very own sparkling, edible Christmas tree.
Available for nationwide delivery. Order here.
By Rosie
Main image: The Gladwin Brothers
Get your weekly DOSE fix here: SIGN UP FOR OUR NEWSLETTER