Don't get us wrong, we love a party at DOSE, but as we've got older, the hangovers are definitely getting worse and the negatives of drinking have started to outweigh the benefits. As for the hangxiety after having a few too many, well, it's simply not worth it. So rather than downing shots of sambuca, tequila or jäger bombs (does anyone even drink those anymore?), to celebrate freedom day, line up the turmeric and ginger for a healthier kind of hedonism. Your body will thank you later, not to mention the brighter complexion, heightened energy levels and boosted immune system. Here are our favourite juice shots for a gulp full of goodness…
BEST JUICE SHOTS FOR BOOSTING IMMUNITY
PRESS LONDON HEALTH SHOTS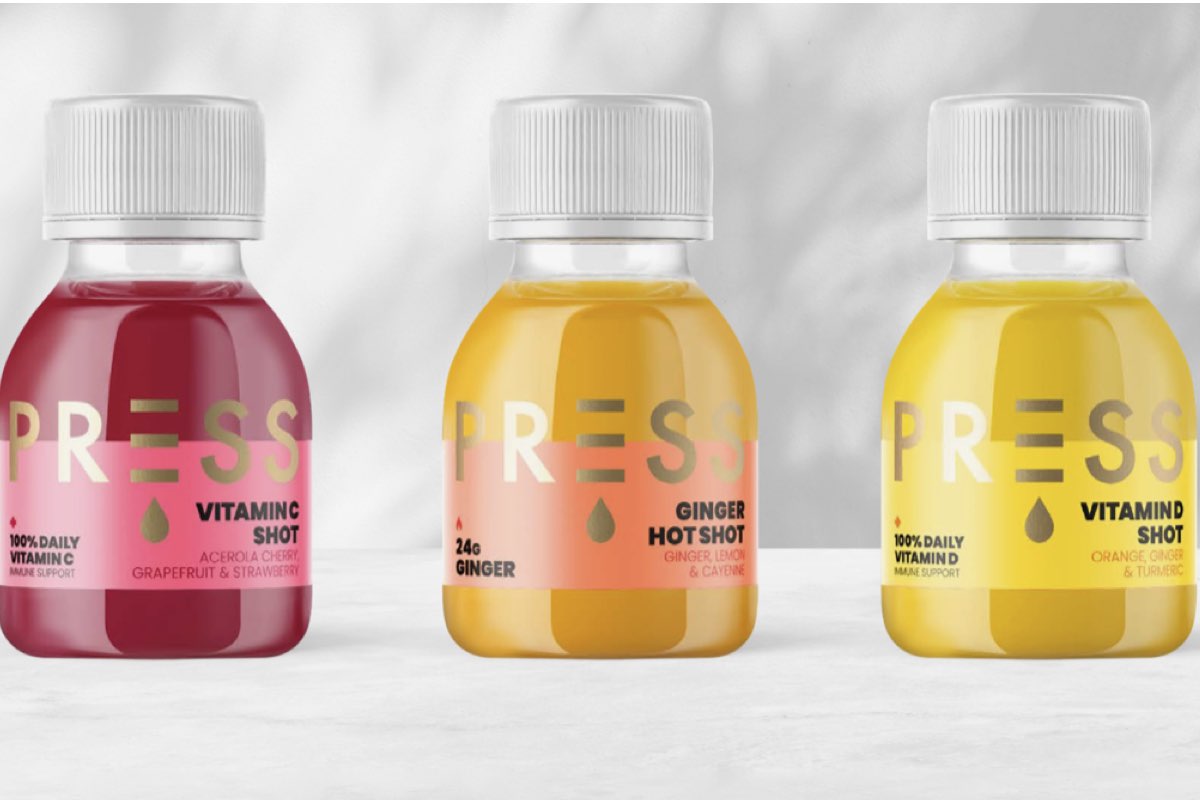 Feel unstoppable with this new range of functional health shots from PRESS.  Small but mighty, each of the three new shots packs a bold and powerful punch of nutrition. Nourish your body from the inside out whilst delivering a quick and efficient health boost throughout the day, whether that's a Vitamin C or D hit with breakfast or a caffeine-free lift from the fiery ginger. DOSE loves the hot ginger shot. This fiery bottle of immune boosting goodness is packed with lemon, ginger and cayenne and is super effective at warding off harmful bacteria. A must-have for those weeks when you need to be on top form.
THE TURMERIC CO. ORIGINAL TURMERIC SHOT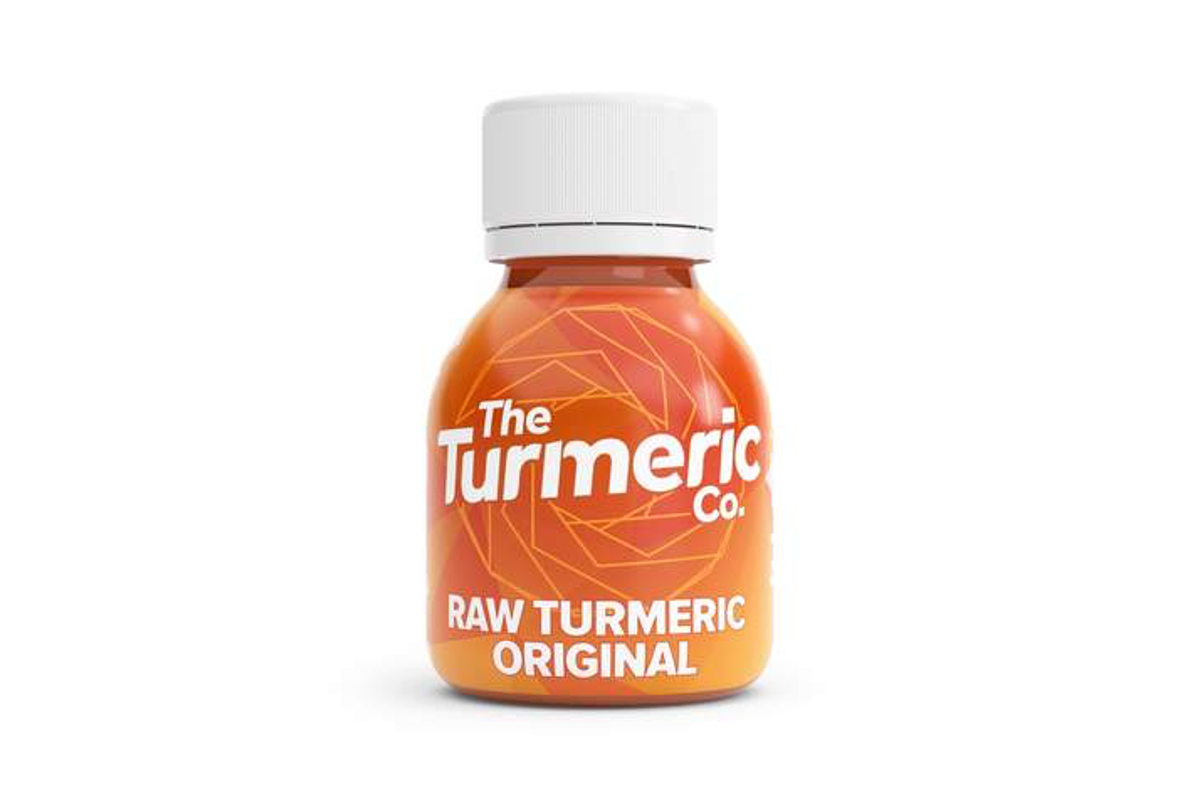 The Original Turmeric Shot packs a real punch thanks to a whopping 35g of fresh raw turmeric root used to make each shot. A powerful antioxidant, turmeric possesses strong anti-inflammatory properties proven to prevent cancer and have positive effects on people suffering from conditions such as rheumatoid arthritis and inflammatory bowel disease.
ERBOLOGY ALOE VERA SHOT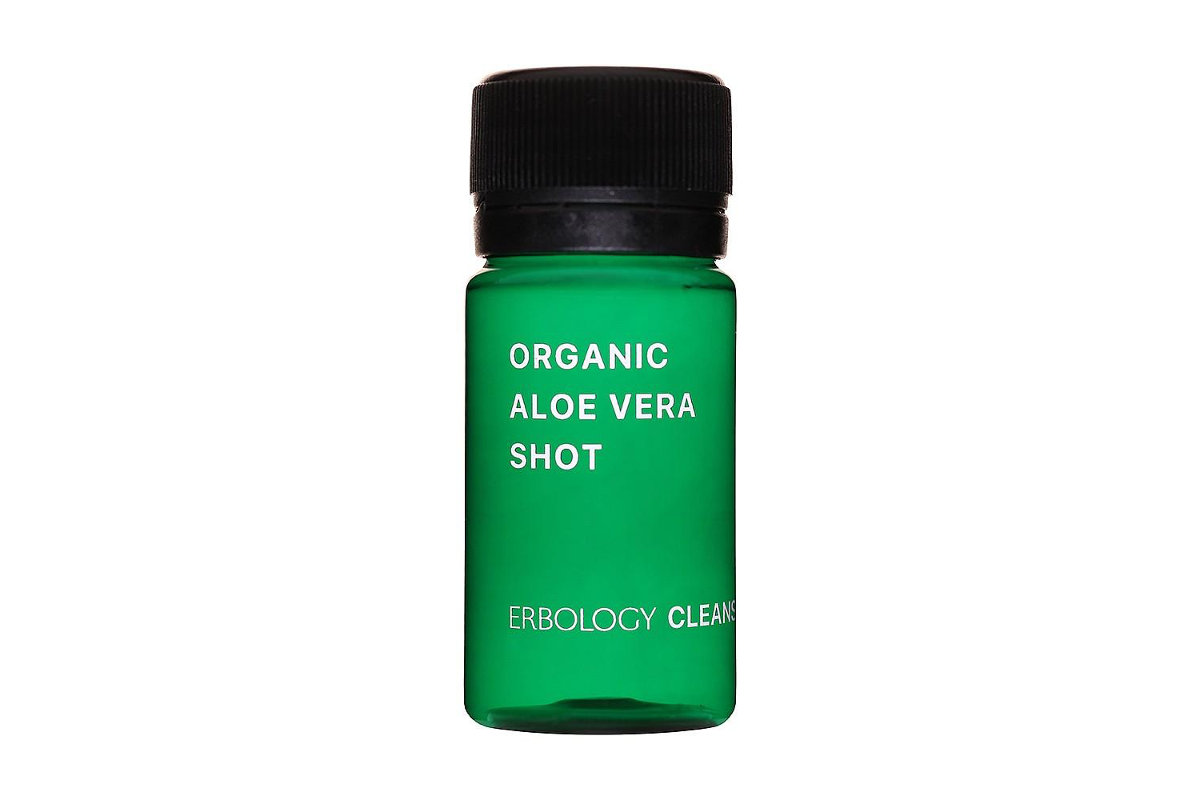 A shot a day cleanses the toxins away! Aloe vera possesses soothing and moisturising properties which can help reduce inflammation. Sip to support your immune and digestive systems simultaneously.
BEST JUICE SHOTS FOR RECOVERY
MOJU

's Turmeric Shots
will help you recover, keep you squatting, and set you on the road to a new PB. Trusted by Britain's top athletes from the Premier League, PRO14, Women's Super League and even F1, each
MOJU
Turmeric Shot is loaded with 18% fresh turmeric root; popular for its antioxidant curcumin which helps in lowering blood pressure. When combined with black pepper – to maximise absorption of the good stuff – as well as apple and lemon juice for supercharged flavour,
MOJU
's small but fierce Shots, are the ultimate way to recover and protect.
BEST JUICE SHOTS FOR ENERGY
BEET IT SPORT NITRATE 400 SHOT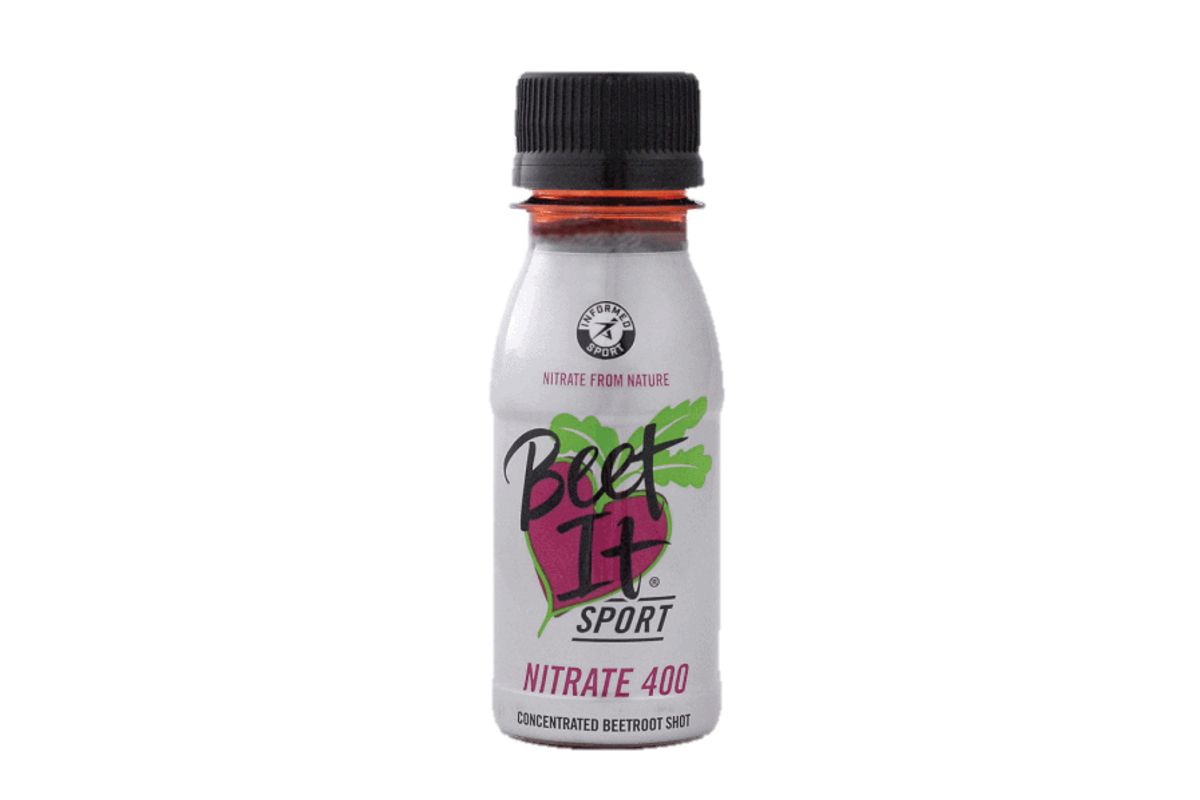 Trusted by professional cycling, rugby, football and Olympic sports teams, this shot is an explosion of energy. Beetroot juice has been associated with numerous health benefits, including improved blood flow, lower blood pressure, and increased exercise performance. Swig before smashing your HIIT session.
BUMBLEZEST MIND + MOOD HEALTH SHOT
Bumblezest harnesses the benefits of natural ingredients to help us deal with everything our busy lives throw at us.Drink this shot to banish brain fog and bring calm and clarity for a big meeting. Raise your mood with mind-clearing dragon fruit and memory-strengthening rosemary, while the scent of carvacrol from the thyme boosts positivity.
UNROOTED BAOBAB BOOST SHOT
Boost yourself with Baobab; high in fibre and vitamin C, the super fruit has been relied upon for its many nutritional benefits over thousands of years across Africa. As a result of its legendary status the baobab has gathered many names over the years. Most famously the tree is known as Africa's "tree of life",  inspired by the myths and legends accumulated over generations.
BEST JUICE SHOTS FOR GUT HEALTH
PLENISH BERRY GUT HEALTH SHOT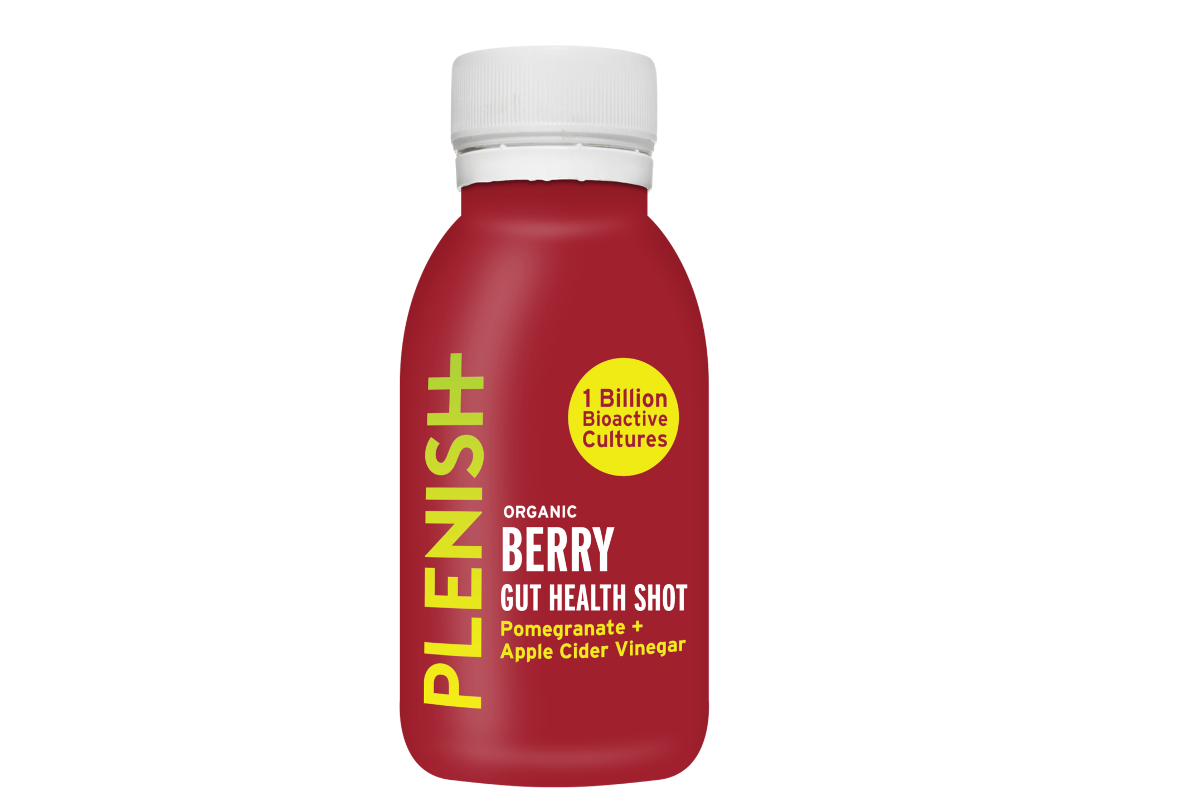 This cold-pressed juice shot is made with organic pomegranate, raspberry and apple cider vinegar and is boosted with over a billion bioactive cultures to keep your gut fuelled with natural, plant-based goodness. It tastes sweet, tart, and zingy with rich berry notes. This bad boy contains over a billion bioactive cultures to keep your gut health fuelled with plant-based goodness. It contains Bacillus Coagulans – one of the toughest strains of bacteria, proven to reach the gut alive to support your microbiome with healthy bacteria. Take that Tequila!
MOJU DRINKS PREBIOTIC DOSING BOTTLE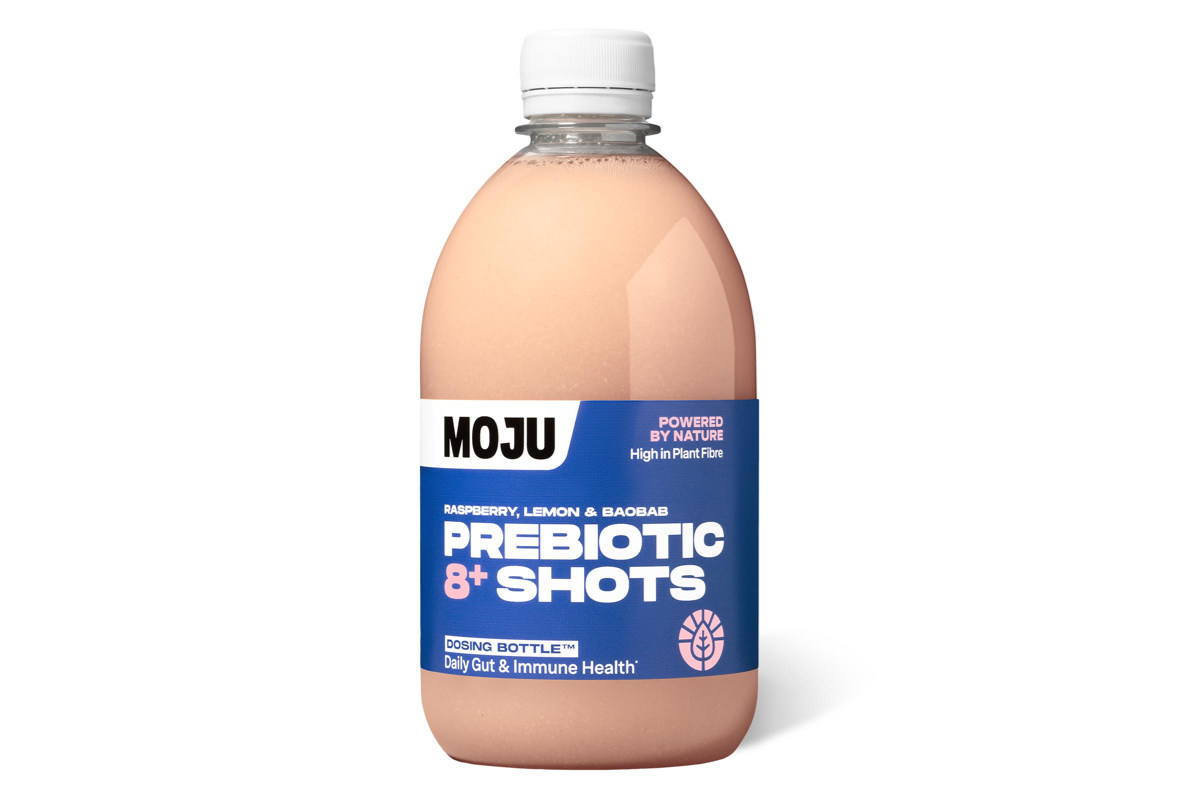 Level up your gut game with this dosing bottle of prebiotic drinks from Moju. What's a dosing bottle you might ask? Each bottle contains 8+ daily shots per bottle (daily = serving suggestion). The trillions of good bacteria in your gut need a diverse menu of real foods to thrive. The taste bud popping flavour of raspberry, lemon and baobab mixed with MOJU's powerful blend of prebiotics and plant fibre is the super easy way to up your gut game. Make it part of your morning ritual. Shot daily or add to smoothies.
NO.1 LIVING KOMBUCHA HEALTH SHOT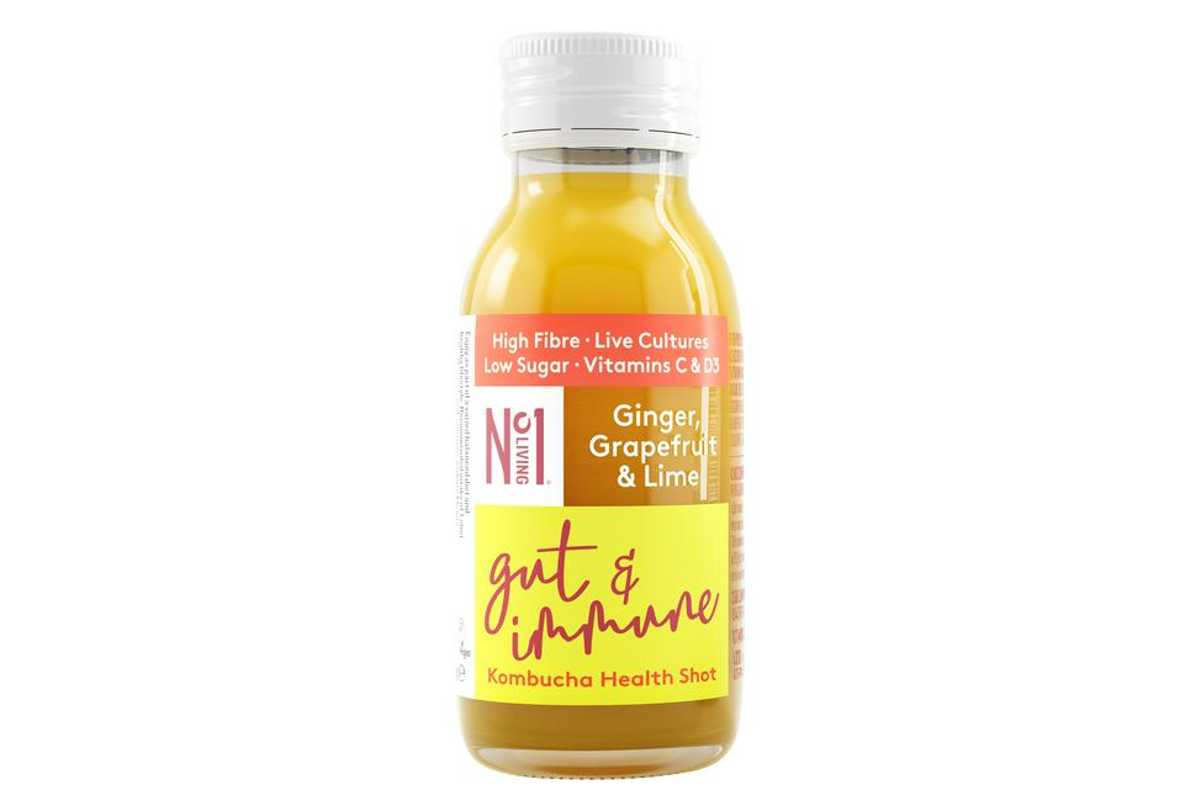 Created by former England rugby world cup champion Jonny Wilkinson, each individual shot provides 2 billion probiotic bacteria proven to reach the gut alive. They also contain over eight times the amount of fibre than the average strawberry and banana smoothie, packed full of chicory inulin (a prebiotic fibre) great for gut health!
RHYTHM LIFE SHOT 100 BILLION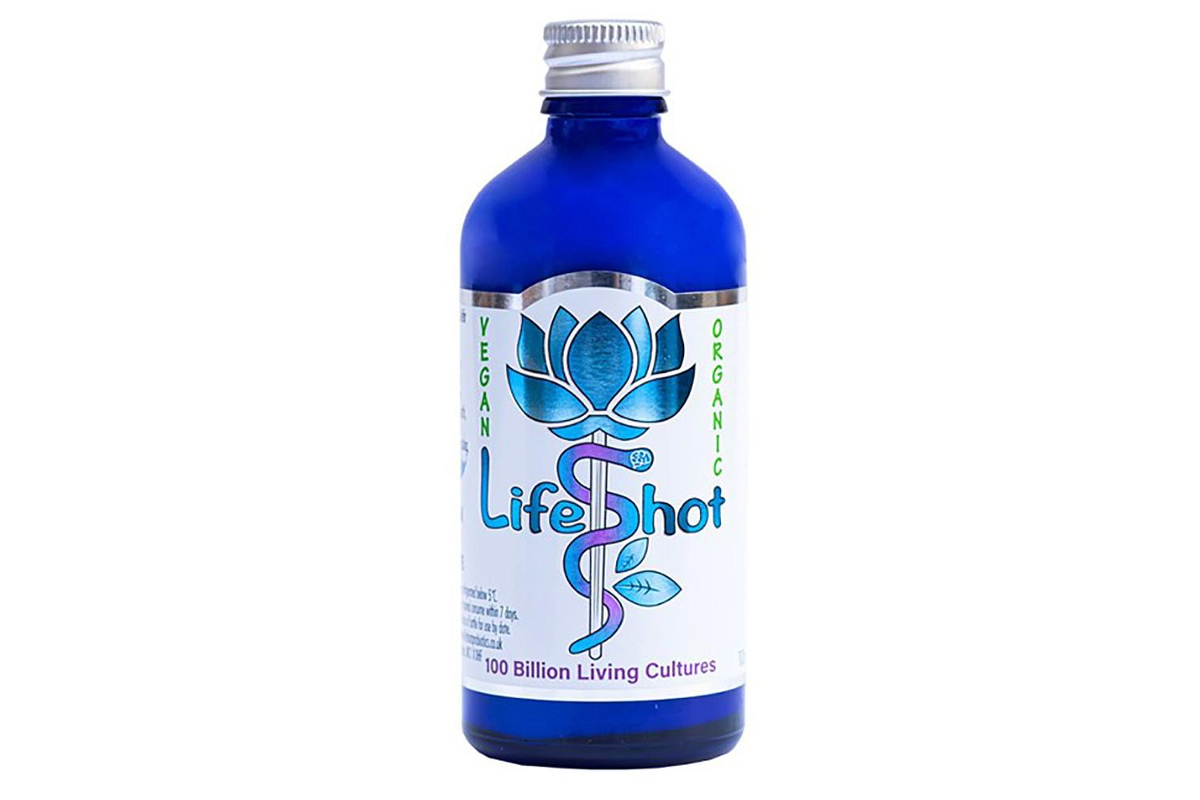 Measure out a shot of this fermented organic coconut milk made with Vegan Kefir cultures every morning for a gut loving cuddle in a cup. Life Shot's happy cultures are living, strong and friendly bacteria, reared with love in small artisan batches.
BEST JUICE SHOTS FOR GLOWING SKIN
BEAUTY AND GO SKIN SHOT COLLAGEN DRINK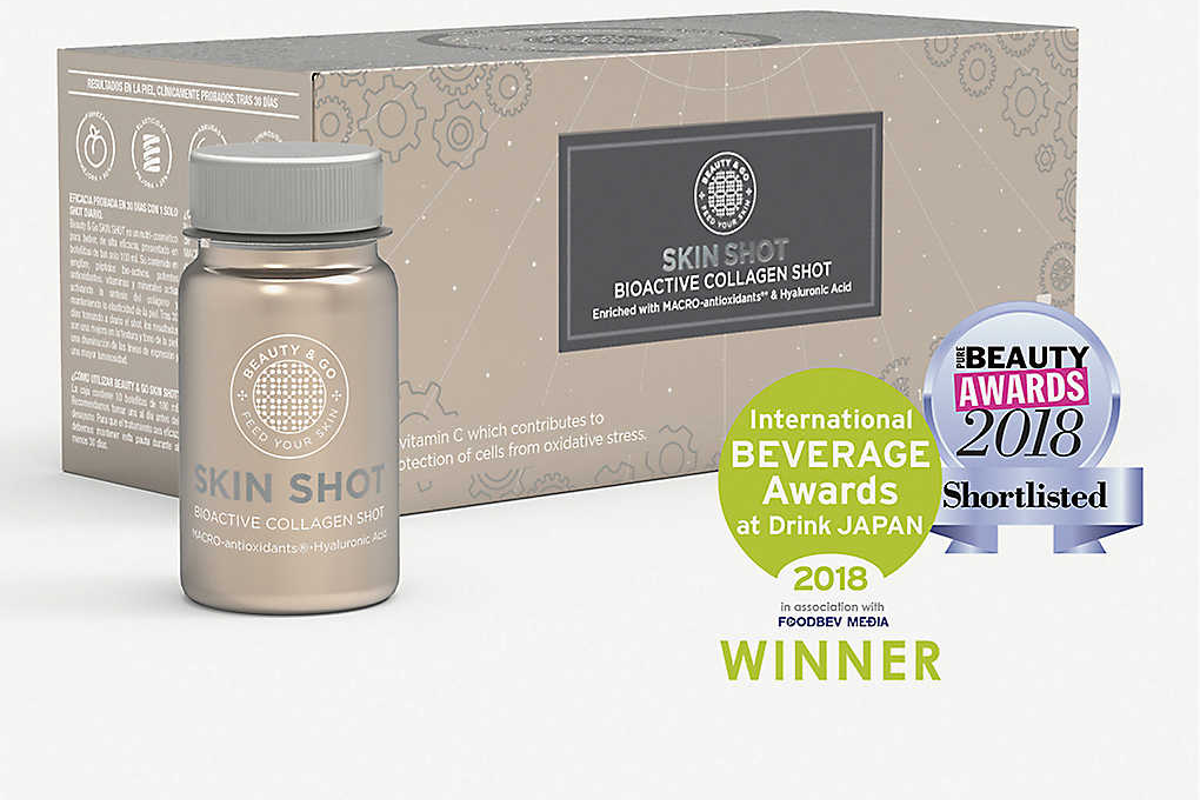 When summer hits, we all want to look radiant – whether we're jetting off somewhere hot or opting for a staycation. Beauty and go is our skin saviour. Made up of 15 vitamins, minerals and antioxidants (including hyaluronic acid which is great for hydration), the formula maintains your skin's firmness, suppleness and elasticity while protecting against free radical damage.
FIGHTERSHOTS 100% NATURAL GINGER + MARINE COLLAGEN SHOT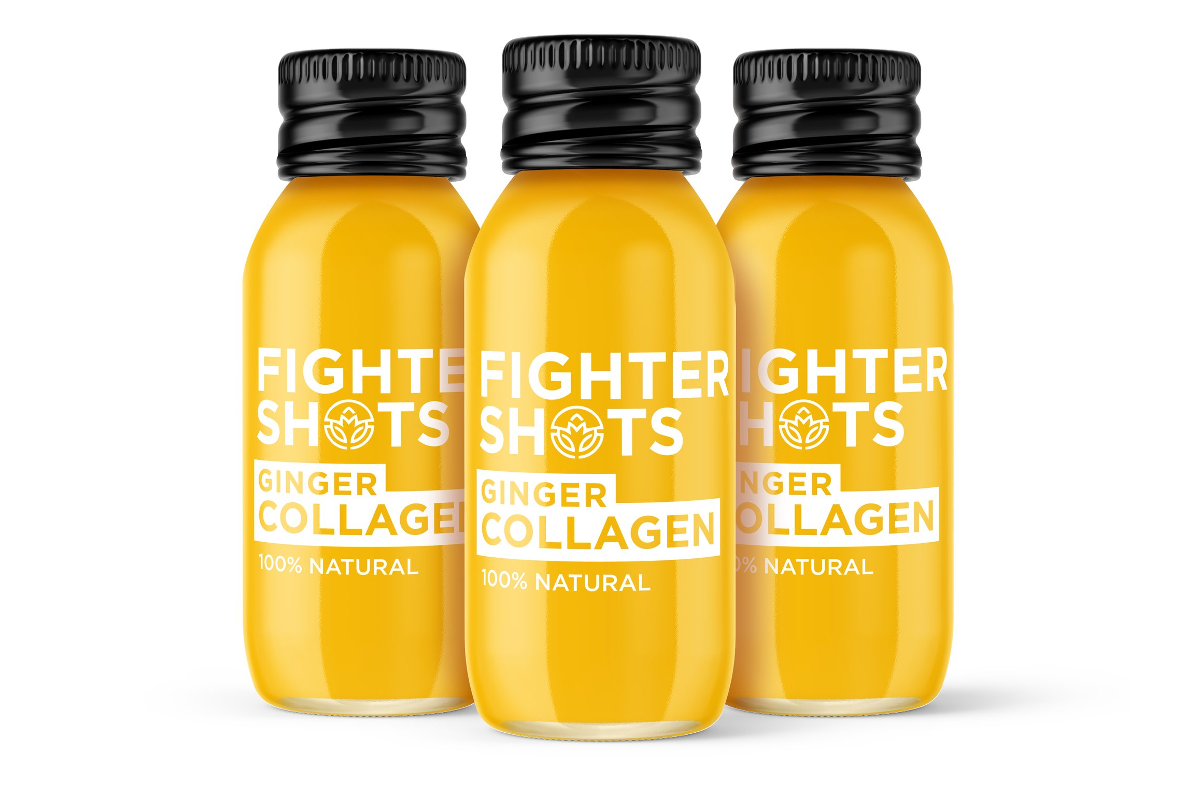 With 13g of raw ginger + 3,000mg of marine collagen in each bottle, Fightershots are a skin loving sensation. Studies have shown collagen to be a complexion champion, proven to slow the ageing of skin and help prevent wrinkles. We love the reusable and recyclable glass packaging perfect for reducing plastic and preventing any harmful chemicals leaching into the drinks.
HITAMINS SUPER GREENS SHOT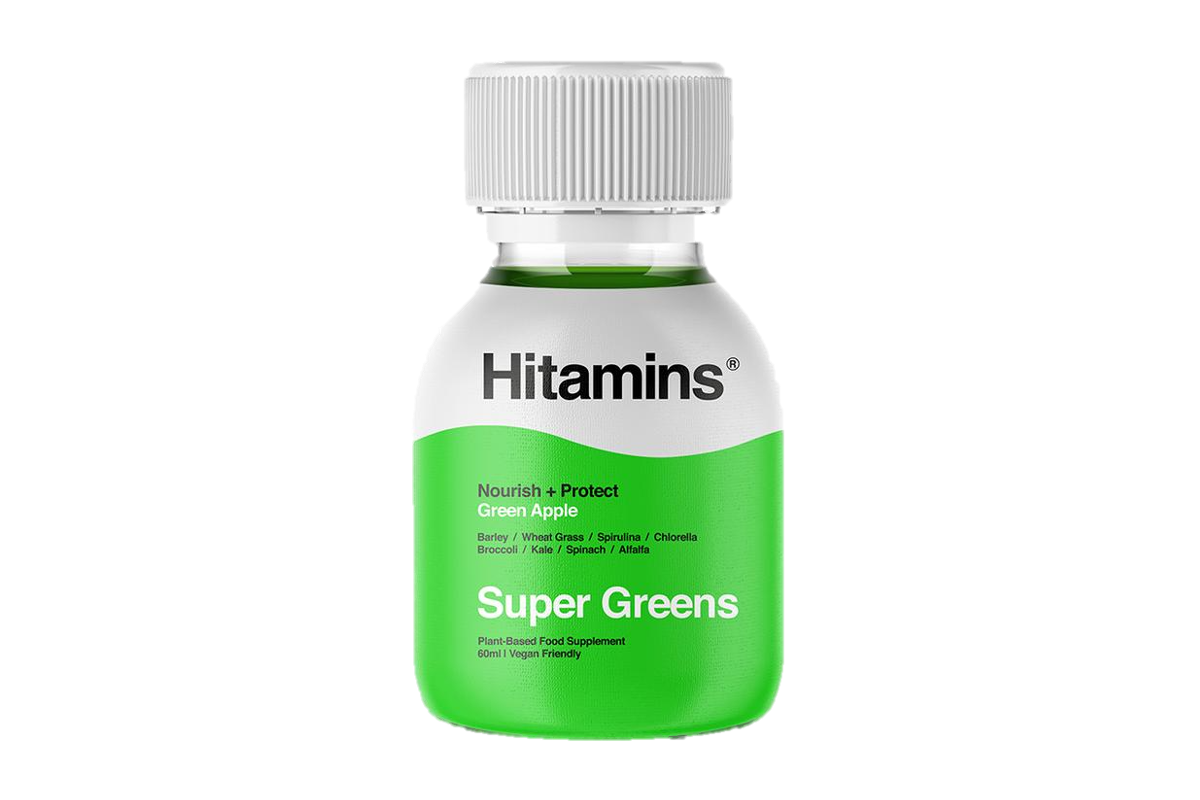 Sip on Super Greens for super skin! Made with natural vegetable extracts including spirulina, spinach, kale, matcha, and alfalfa, this shot can support our internal health and external appearance.The anti-ageing properties of wheatgrass will help rejuvenate cells and leave you feeling like a green goddess.
BUMBLEZEST REVIVE & RESTORE FLORAL HEALTH SHOT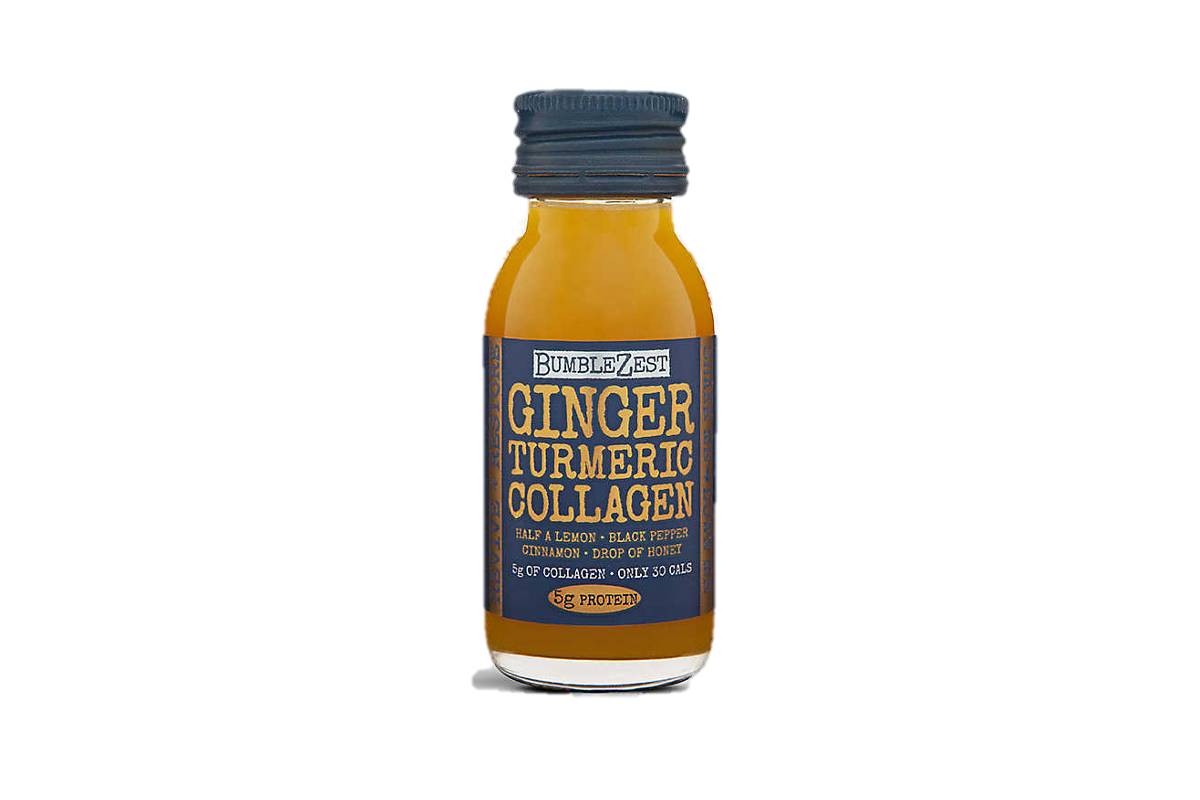 This lemon based shot is infused with ginger, turmeric, collagen and other good stuff that revives the skin and soul. Completely vegan and free from added nasties, it's also infused with botanical extracts and a drop of maple for some natural sweetness. Down it, I dare you!
ERBOLOGY SKIN ARONIA SHOT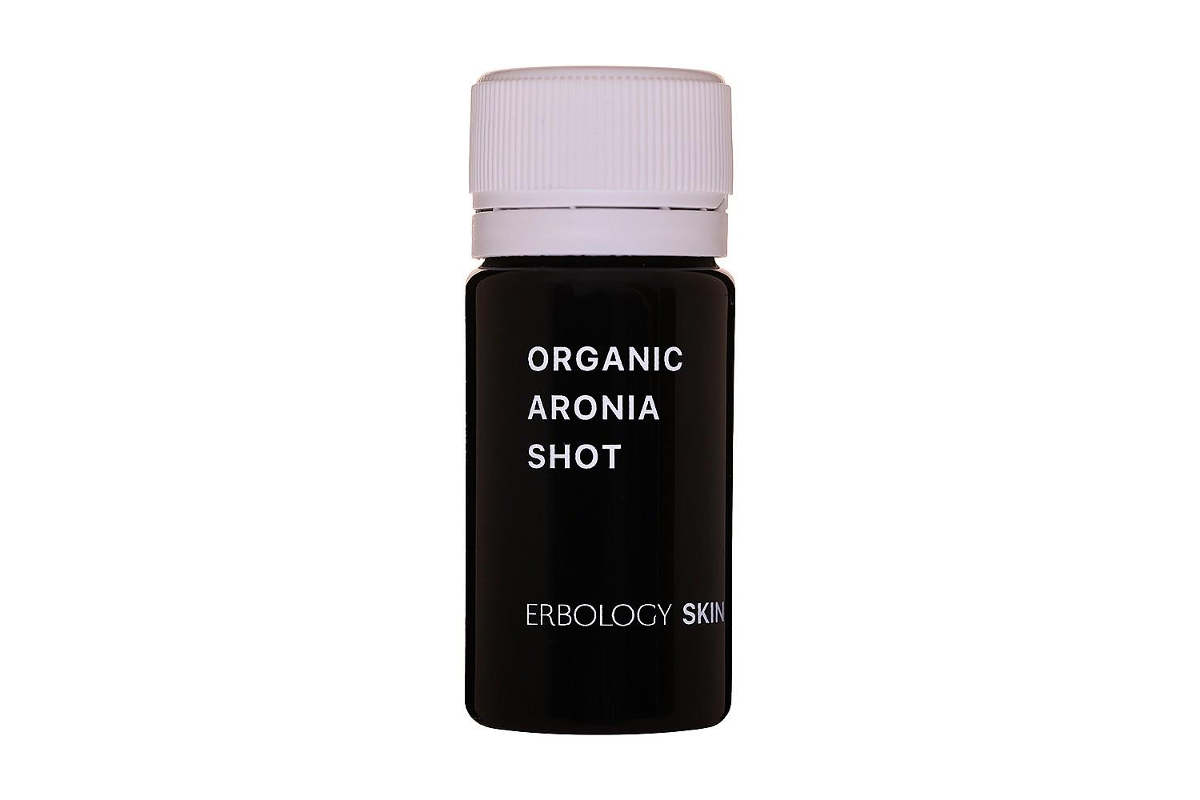 Nourish your skin with 100% organic aronia berry shots, rich in antioxidants and vitamins. Aronia berry, also known as chokeberry, is a nutrient-packed berry which contains anthocyanins. These are responsible for its fabulous dark colour and fight against oxidative stress in the body.
Liked this article on the Best Juice Shots To Replace Your Tequila Slammers? Why not read Plenish Juice Cleanse to Boost Immunity: Tried and Tested
By Helena
Get your weekly DOSE fix here: SIGN UP FOR OUR NEWSLETTER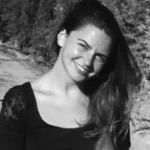 Hettie is the editor and co-founder of DOSE. A keen runner, she's also partial to a blast of high-intensity and hot yoga. A country girl at heart, she divides her time between London and the lush rolling hills of North Devon. When she's not jetting off on her next adventure, Hettie can be found in a candle-lit alcove with a laptop, a spaniel and a full bodied Malbec.