Pancake day is upon us and planning is essential to keep every person in your friendship group happy. We have pancakes for the traditionalist, the traveller who still talks about breakfasts being better in Australia, and even vegetable stacks for savoury appetites. These are London's best pancakes, for every kind and occasion.
The traditional & trendy one: Where The Pancakes Are
Besides the classic combination of lemon and sugar, Where The Pancakes Are serves buttermilk beauties with toppings that shine from sweet to savoury. Think thyme-sprinkled poached pear with salted caramel, green vegetable-based stacks topped with lime-coriander butter. Or an updated take on your eggs royale, this time topping two pancakes with poached eggs, asparagus and of course, hollandaise sauce. Choices aplenty, which is why Where The Pancakes Are is always packed with pancake-lovers from early morning to late at night.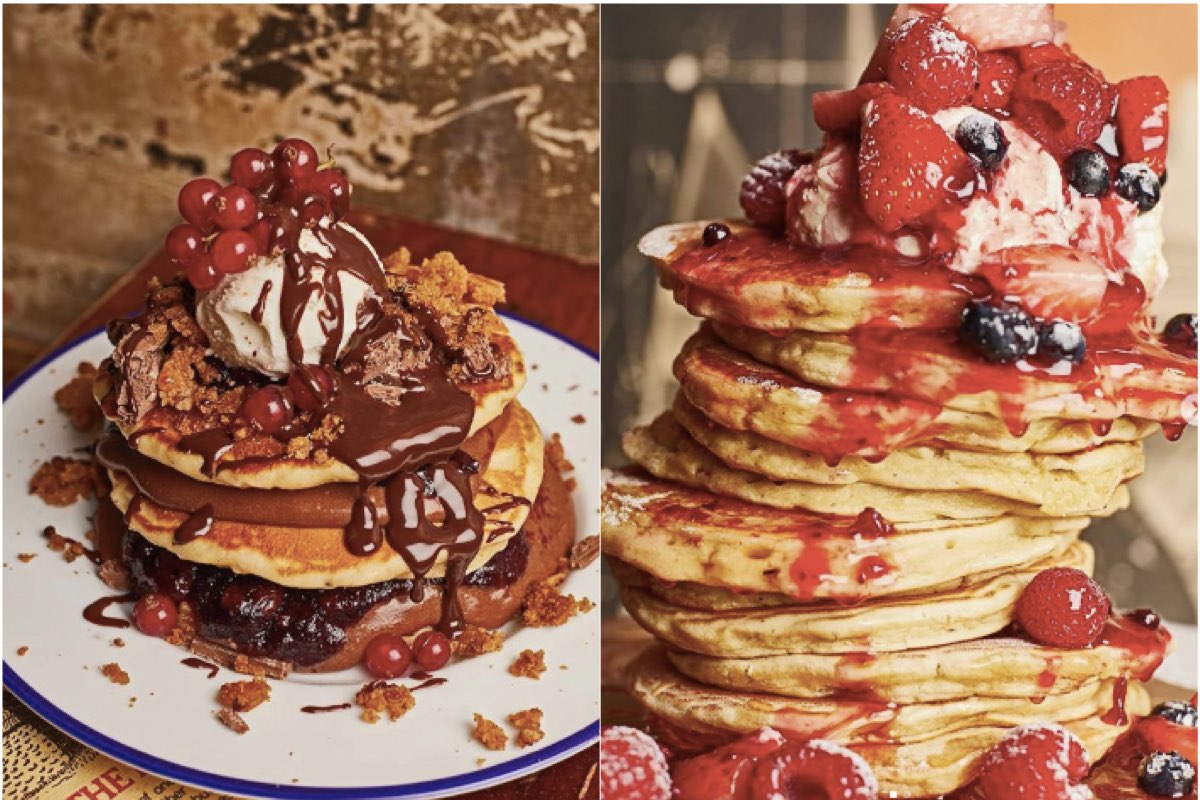 The indulgent one: The Breakfast Club
With bright yellow, always-buzzing breakfast clubs situated in every neighbourhood, The Breakfast Club has become a London institution that attracts tourists and local residents alike. For good reason, pancakes are always fluffy and served in a fun atmosphere (how can you not smile at the colourful cups and old-school tunes), complete with indulgent toppings such as chocolate sauce, caramel, vanilla cream and bacon – or better yet, a combination of each.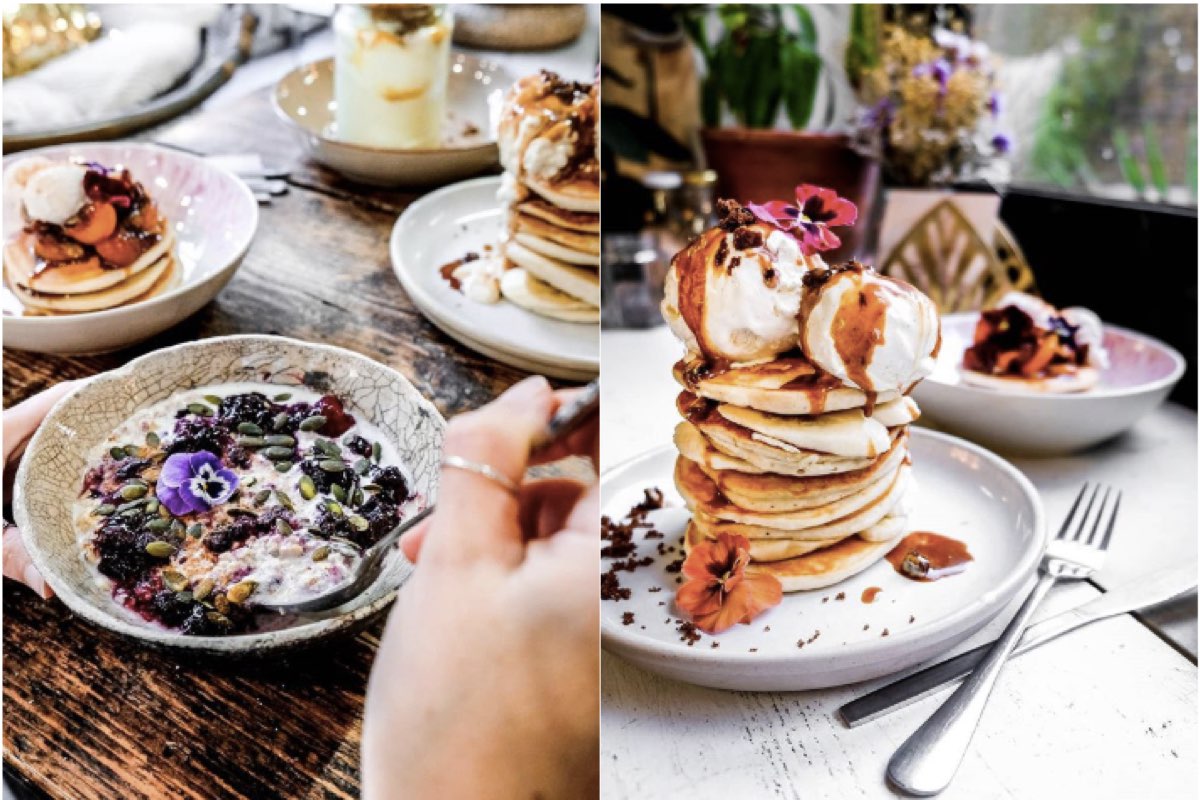 The vegan one: We Are Vegan Everything
No eggs? No problem! WAVE (We Are Vegan Everything) proves any breakfast dish can be made vegan – pancakes included. Choose from two equally tempting options, made with either caramelised peaches, walnuts and a dollop of crème fraîche, or sticky toffee sauce with a massive scoop of ice cream. Both fully vegan and served in a Bali-like setting with flowers for added decoration.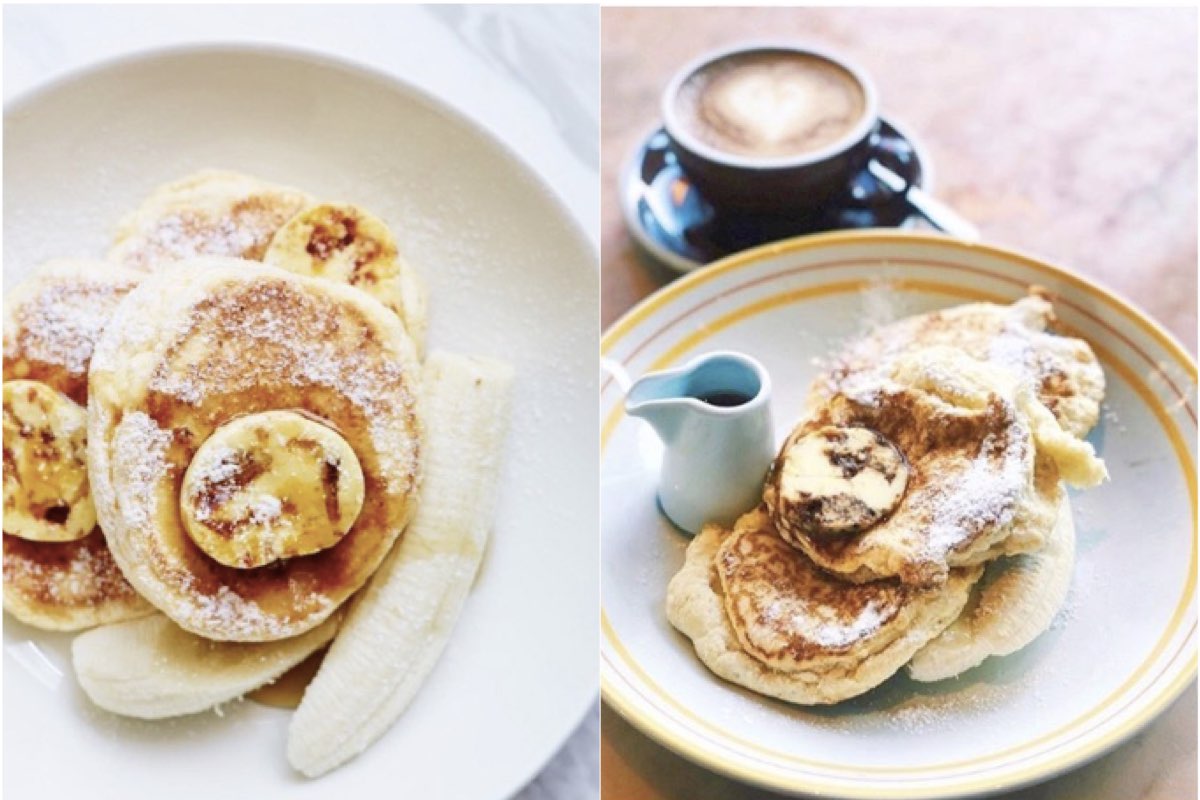 The Aussie one: Granger & Co
Aussies are in a league of their own when it comes to breakfast, turning simple ingredients into beautiful breakfast dishes that stay in your mind days to follow. The same goes for pancakes, or as Granger & Co calls them: ricotta hotcakes. Whatever their name, it's a ticket to pancake heaven where three pillowy soft clouds come with sliced bananas, maple syrup and honeycomb butter. Never again will a simple serving of maple syrup suffice, we're demanding honeycomb butter now.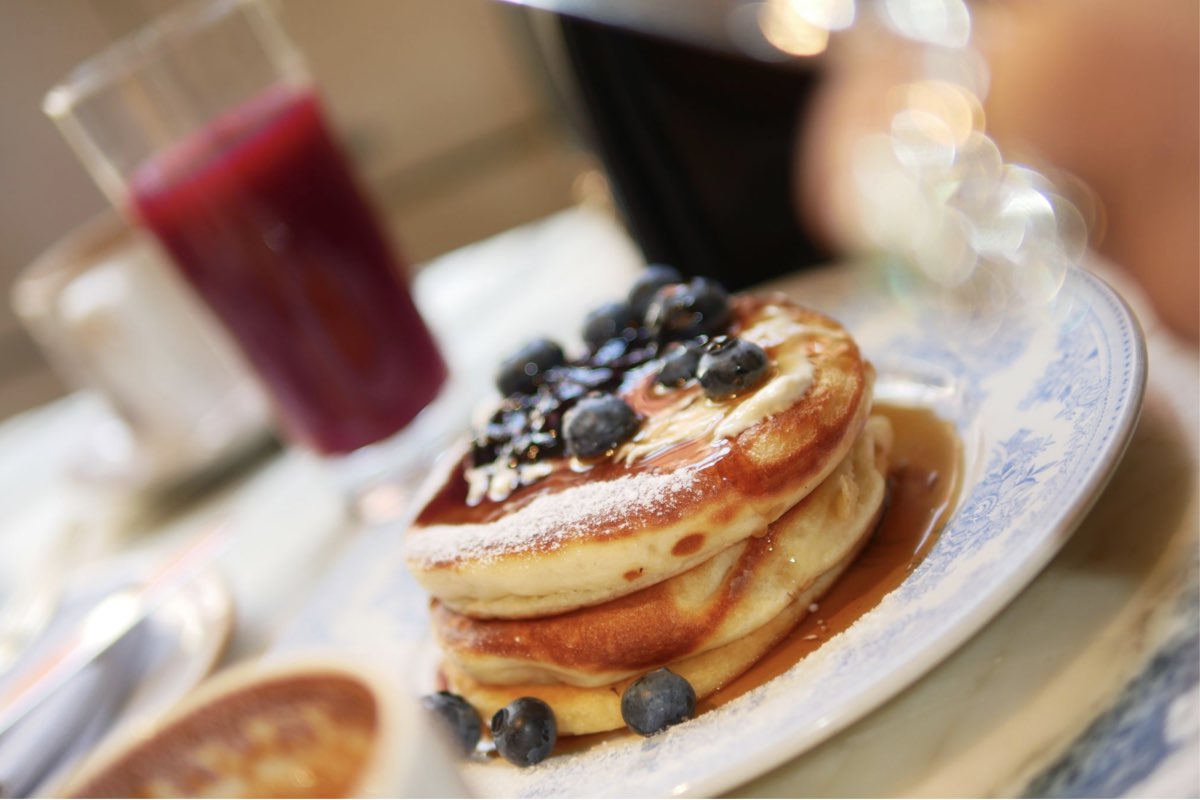 The fancy one: Chiltern Firehouse
A five-star hotel, heated outdoor terrace and celebrity clientele, Chiltern Firehouse is the one to visit if you like your pancakes in fancy surroundings. The pancakes follow suit with the whole theme, plush and perfectly formed, served with three sides for you to assemble as you wish. Whole blueberries, blueberry compote, and crème fraîche, pile it all on top or pair each pancake differently, just know to bring your best behaviour and mum-approved table manners.
Get your weekly DOSE fix here: SIGN UP FOR OUR NEWSLETTER