Ready, set, run. You'll be running on gorgeous green routes in no time, even if you're the ultimate city dweller…
Ashley Scott is the technical representative Supervisor at Brooks Running. Here are her top three.
Hampstead Heath
Hampstead Heath offers a mix of terrain and some of the best views of London. The view from Parliament Hill requires hoofing it up about a 300m long hill, but the view is worth the sweat. If staying on the low rolling hills is more your style, the viewpoint at Kenwood offers a slightly different angle of London but is just as spectacular. And if you feel the need to cool down after checking out the sights of Hampstead Heath, check out the bathing ponds for a refreshing swim.
Terrain is a mixture of paved and light trail.  Road shoes are generally fine all year round.
Richmond Park
The perfect oasis for getting the miles in. With the Tamsin Trail a full 7.25 miles around (starting and ending at Pembroke Lodge), Richmond Park is a great destination for runners wanting to clock some long run miles without the distractions of road traffic. Plus, you get the added bonus of stunning woodland and wildlife. The Richmond Park deer are a must see and can generally be found grazing in a nearby field.  There are also shorter routes through the park if a full lap is a bit too far.
If catching sights of London is on your to-do list, its just a short veer off the trail near Pembroke Lodge to King Henry's Mound to get a long-range view of St. Pauls and the city.
Terrain is mostly light trail with some paved sections. Road shoes are fine in the summer and light trail shoes may be preferred in the winter, but aren't necessary.
Lee Valley
The paths along the Lee Valley's rivers and lakes make it a runner's heaven with routes varying from a couple of miles to eight miles. The water fronts also make it perfect for spotting otters, voles, and countless types of waterfowl.  For those wanting to put some serious miles in, the River Lea can take you all the way from Ware in Hertfordshire to the Queen Elizabeth Olympic stadium where it joins up with the Union Canal.
These are the top options to consider according to travel search platform HolidayPirates.
Wanstead Park & Flats, London
Easily accessible from London by jumping on the Central Line to Leytonstone. As the name suggests, the area is mostly flat with open grass fields with soft trails, making it the ideal location for a leisurely Sunday jog. A loop around the park and flats will give you 6.9 miles. The two are connected by a pathway behind City of London Cemetery. If you're looking for a longer route, then keep running north and you'll shortly enter Epping Forest.
Epping Forest, Essex
Speaking of Epping Forest, this is a gorgeous run that you don't want to miss. Get on the Central Line to Loughton, Theydon Bois, or Epping and start running on one of the nine paths (these extend into other paths as you keep going). The paths are widely in use by runners, walkers, horse riders and cyclists alike, so you will not have to worry about getting lost or running through difficult terrain. The forest spans around 6,000 acres, so your route can be anything from a couple of miles to 15 or more, and if you're lucky you might spot deer, rabbits or foxes on your run.
Coulsdon South, Croydon
Coulsdon South is a great starting point to your exploration as it will easily bring you into some lovely parks around the area, including Farthing Downs, Kenley Common, and Coulsdon Common, which links London to the Surrey countryside. Once you get out from the station, walk about 100m turn right and follow the road up to the hill. After about 200m you will hit the green areas.
Bewl Water, Tunbridge Wells
For only £4 you can leave your car in the car park for the whole day and fully enjoy the beautiful Bewl Water. Only 1.15 hours from London, this beautiful off-road course leads you around the stunning Bewl reservoir and is in walking distance of country bups for a well-deserved bite of food or refreshing drink after your run. The nearest station is Wadhurst and if you are up for a challenge don't miss the Bewl15 organised every by the Wadhurst Running Club.

Get your weekly DOSE fix here: SIGN UP FOR OUR NEWSLETTER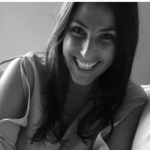 Charlotte is a London girl through and through. She sweats through spin and puffs through Pilates to justify trying the latest restaurants and devouring copious amounts of sweet potato fries, burrata and bread – preferably on holiday. Her favourite destinations include Italy, the Maldives and anywhere where the sun's shining and there's a strong breakfast buffet. She's obsessed with walking, visiting farmers' markets and reading. She's also learning to cook. Wish her (and her husband) luck.