London has some of the best street food. There are markets all over the capital, sometimes just minutes away from one another, packed with the most incredible dishes. The options are actually quite overwhelming, especially when you're hungry and faced with everything at once – the spices, the smoke, the queues – that interfere with any decision-making skills you thought you once had. Enter the DOSE guide to London's best street food, specially created for the conscious market goer.
The type that wants something healthy-ish. Something balanced with veggies, something colourful in a bowl, something healthy for the body and soul. And while we wait on the hotly anticipated LalaLand London, that's soon to take over the former Dinerama site on Great Eastern Street, these are our go-to street food vendors…
Best Middle Eastern Feast: EHLA
EHLA brings Middle Eastern flavours together in a wrap or bowl, featuring everything from chicken shawarma to pomegranate slaw to dips of tzatziki and hummus. If you're wandering London's street food markets in a group, order the feast platter to share.
Where: Victoria Park Market, Greenwich Market, Crystal Palace Market, Lloyd Park Market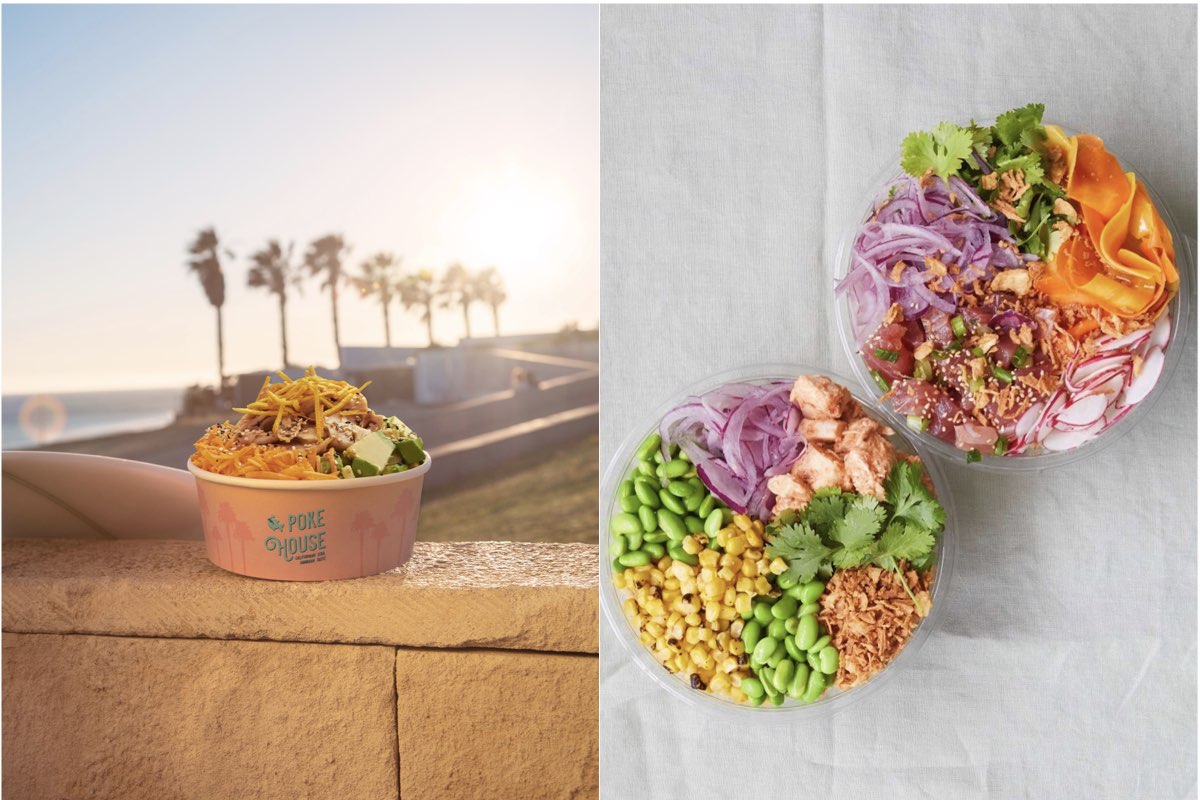 Best Healthy Californian Bowl: Ahi Poké
From ahi tuna to smoked tofu, brown rice to kale, seaweed cashews to smashed avocado, Ahi Poké offers a concise menu that has something for everyone. Enjoy it in one of their signature bowls or build your own from scratch.
Where: Old Spitalfields Market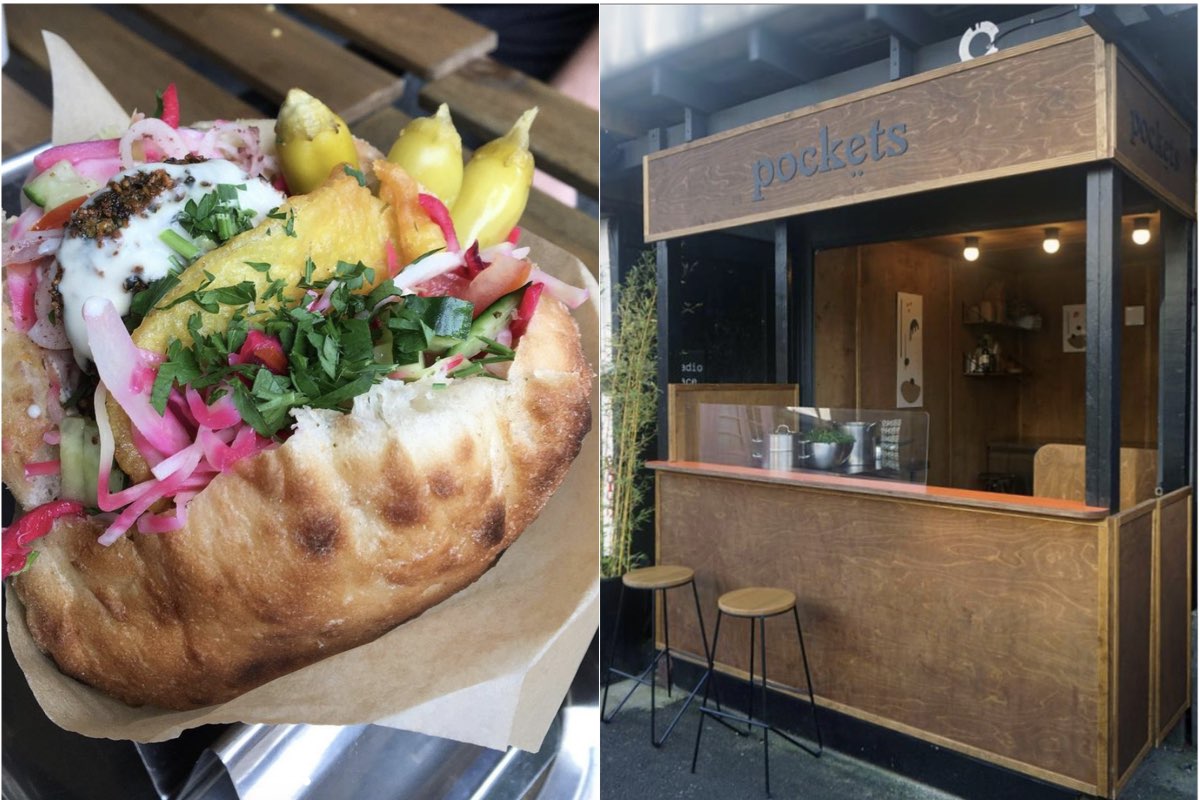 Best New Street Food: Pockets
Pockets does one dish, and one dish show-stoppingly well. A pita pocket packed to the brim with freshly made falafel – crisp, fluffy, never oily – cabbage slaw, hummus, tahini, zhoug, sumac, pickled mango sauce and the optional red chilli. All of that in copious amounts for just £7, not mentioning the super crunchy, super-sized, fried potato chip on top.
Where: Netil Market

Best Ethiopian Street Food: Merkamo
Traditional, low carb, high protein or gluten-free, whatever you choose at Ethiopian street food trader Merkamo is completely vegan. We love their traditional plate with dahl lentils, okra, spinach and rolls of thin, naturally gluten-free flatbread.
Where: Old Spitalfields Market

Best Falafel Experience: Pilpel
Pilpel is "for the people", which definitely becomes clear when they're handing out free falafel while you wait in line for a bowl with no less than six falafels. You can choose your salad (greens, tabouleh, red and white cabbage), sauce (tahini or chilli) and toppings (egg, aubergine, feta), but it will always be served with a generous dollop of hummus and pita on the side. Like we said, Pilpel is for the people.
Where: Old Spitalfields Market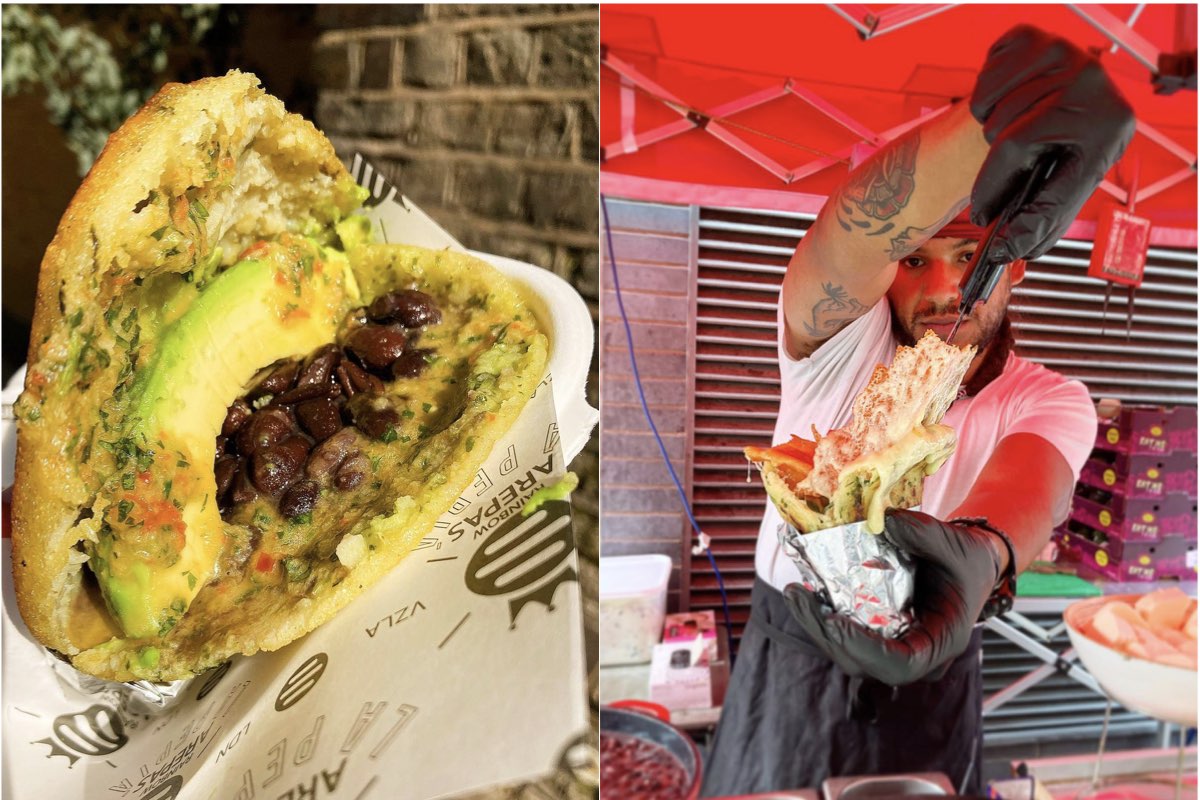 Best Rainbow Arepas: La Pepiá
There's arepas – the Venezuelan corn bun – and arepas done by La Pepiá. The chefs infuse the soft bun with beet or spinach, fill it with goodness, then top it off with the biggest avocado chunks or a blanket of melted cheese. The toppings are optional so you can make these rainbow arepas as dairy-free or indulgent as you want. La Pepiá can be found under the railway arches on Maltby Street, one of the best street food markets in London.
Where: Maltby Street Market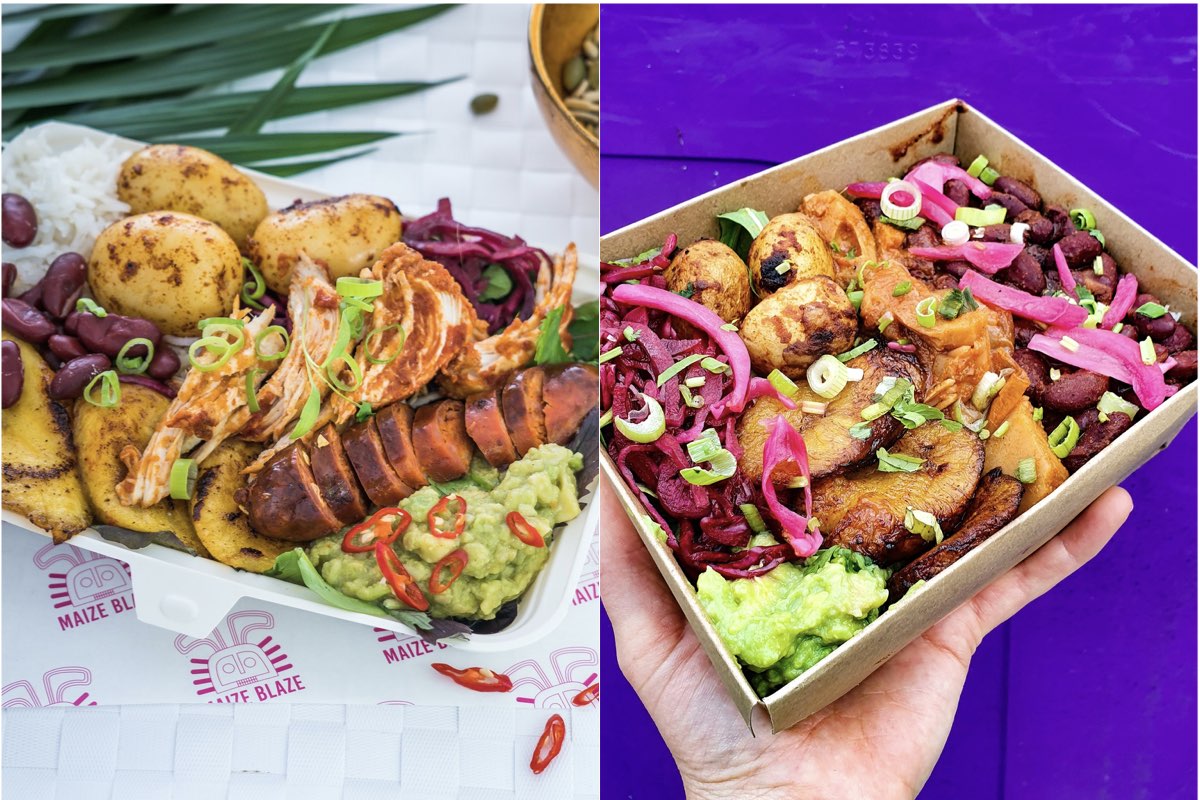 Best Colombian Street Food: Maize Blaze
Maize Blaze specialises in contemporary Colombian cuisine, which means their bogota bandejas swaps beige foods for a colourful mix of veggies and protein. The base features garlic rice, red beans, sautéed mini potatoes, balsamic red cabbage, mixed leaves and guacamole, which can either be topped with meat (pulled chicken, paprika chorizo) or vegan-friendly sweet plantains.
Where: Camden Market, Buck Street Market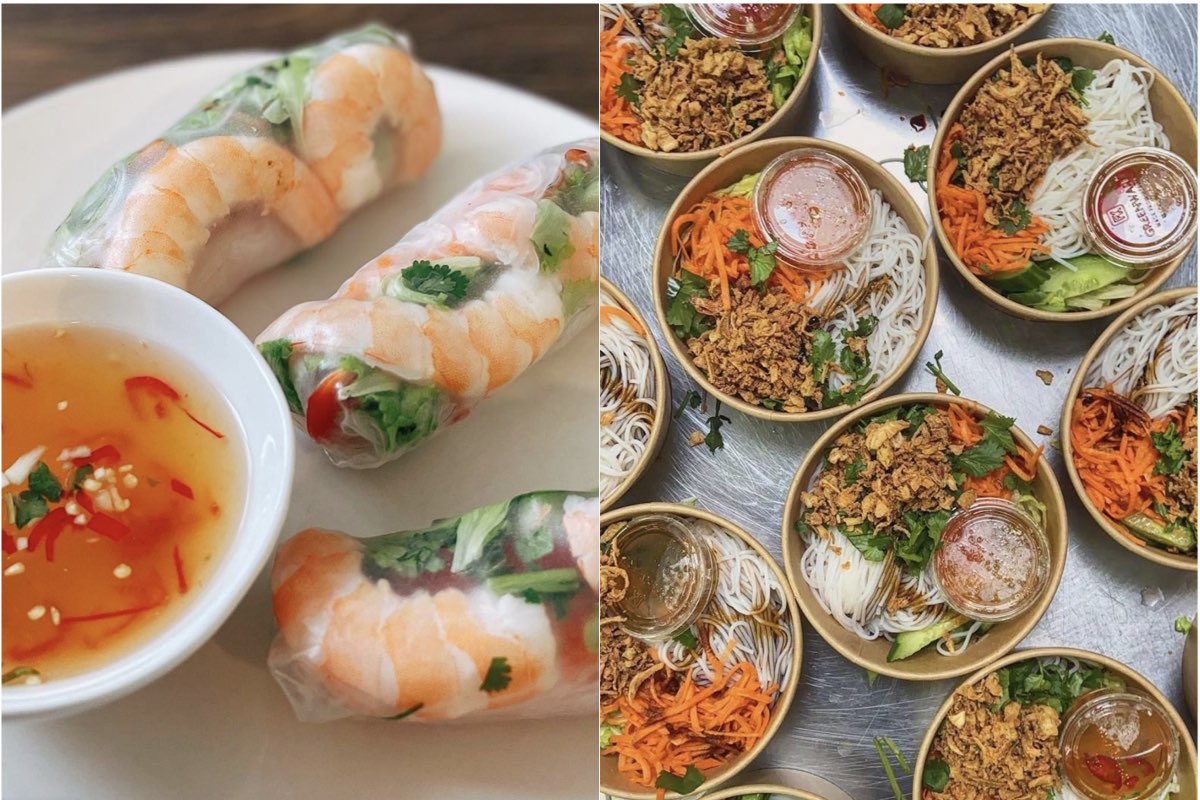 Best Vietnamese Street Food: Hanoi Kitchen
Ordering at Hanoi Kitchen depends on two things, the British weather, and how hungry you are. We love the Vietnamese summer rolls as a snack, but more often than not, we'll be slurping rice noodles in a rich fragrant broth.
Where: Broadway Market, Victoria Park Market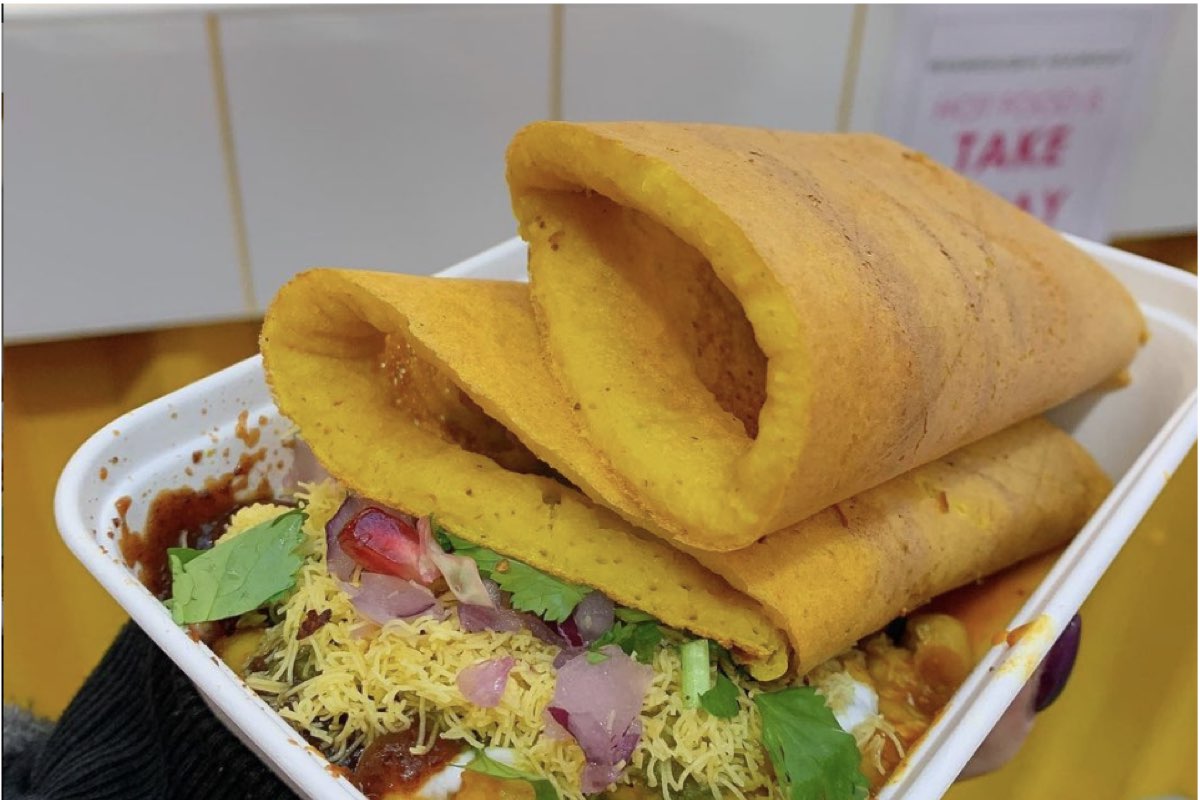 Best Iconic London Street Food Dish: HORN OK Please
Horn OK Please has made its dosa – a South Indian pancake made from lentils and rice – an iconic London dish. It's stuffed with masala potatoes, chutneys and onions before being placed on a bed of channa achaat, a delicately spiced chickpea salad.
Where: Borough Market, Southbank Centre Food Market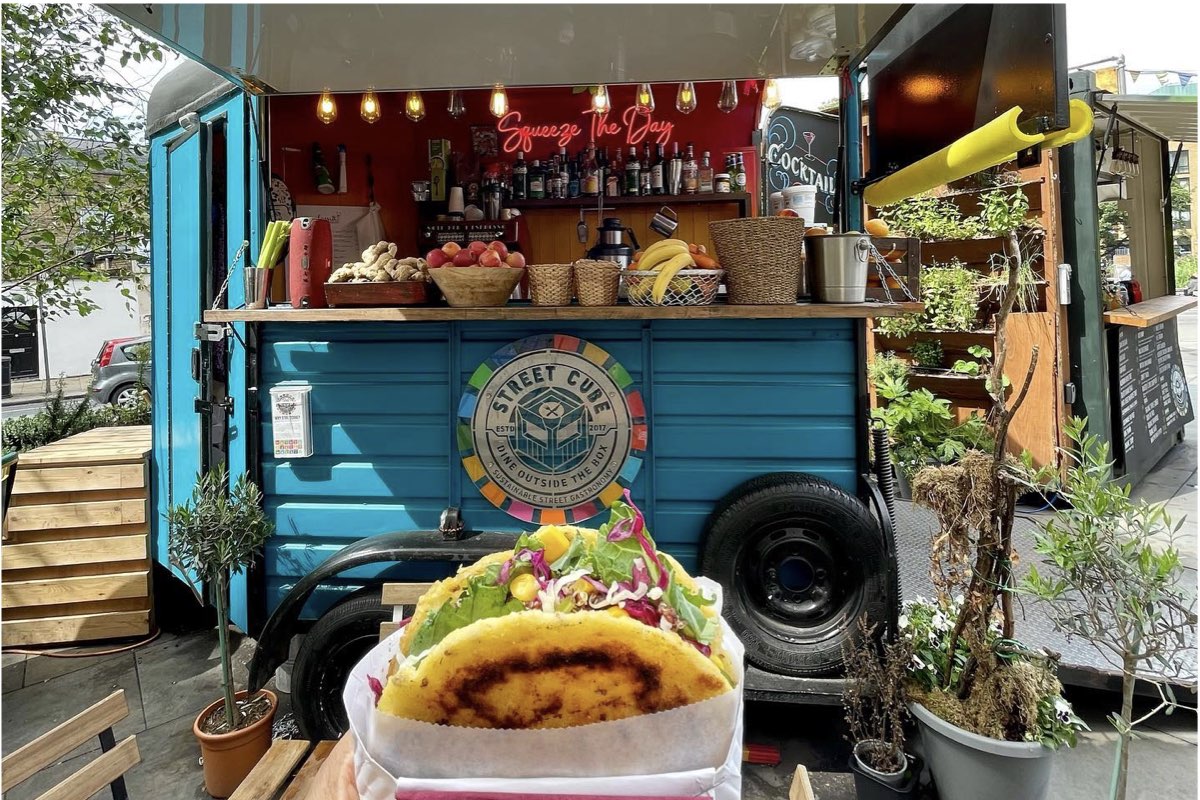 Best Healthy Arepa: Quinoa Food
Another arepa in London, but this time from Quinoa Food who stuff the corn bun with the supergrain quinoa, crispy kale, spinach, a creamy red pepper sauce, plus the usual suspects of beans and plantain. Ottolenghi loves it and we know you will too.
Where: Camden Market, Buck Street Market, Portobello Market and Sustainable Organic Market Wandsworth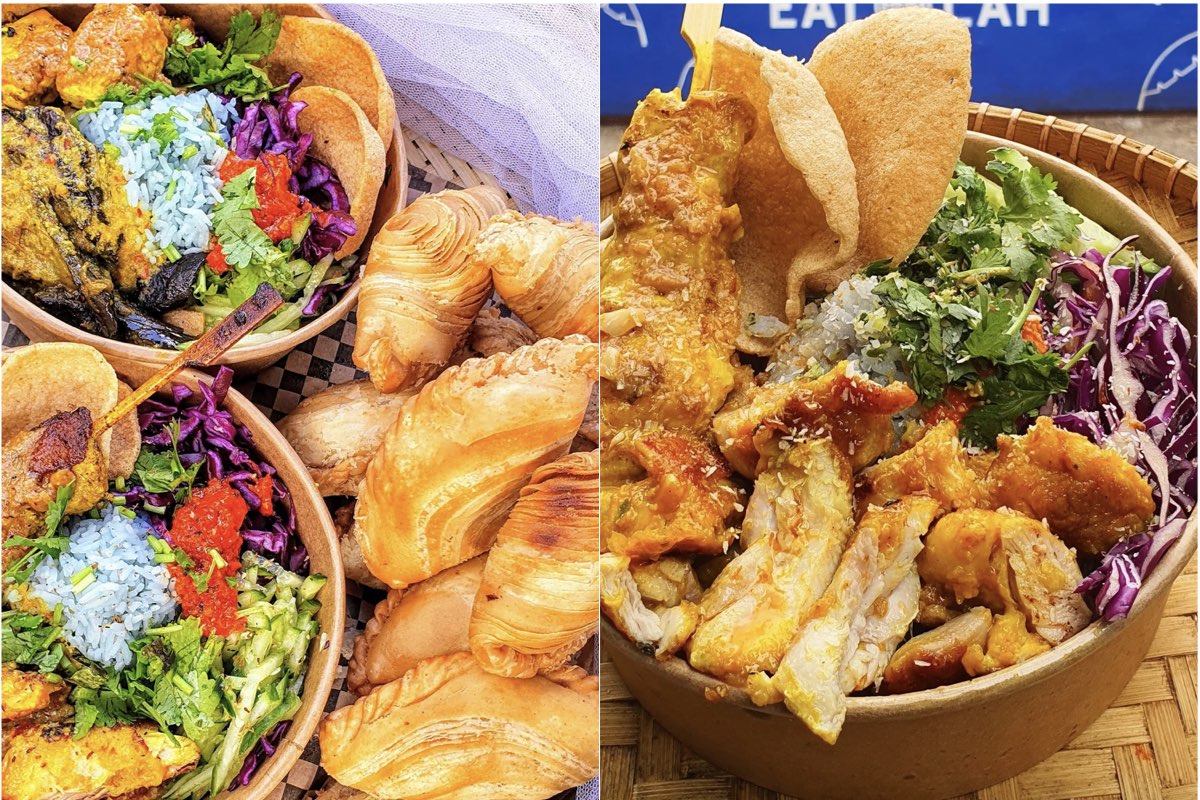 Best Malaysian Street Food: Eat Lah
If you've yet to experience Malaysian street food, you're in for a mouth-watering treat. One that involves herbed blue pea flower rice, rich peanut sauce, 12-hour long marinated coconut chicken or super fragrant tofu, Eat Lah even allows customers to go half and half on proteins if you can't decide. What about the prawn crackers on top? Are those healthy? Yes, healthy for the soul.
Where: Victoria Park Market, Boxpark Croydon, Crystal Palace Market, Lloyd Park Market
Liked this guide to London's best street food? Read our round-up of the capital's best new restaurants.
FAQ
Is it possible to find healthy street food options in London?
Yes, there are many street food vendors that offer healthy options such as salads, grilled meats, and vegetable dishes.
Are there any vegetarian or vegan street food options in London?
Yes, there are many street food vendors that offer vegetarian and vegan options such as falafel wraps, tofu dishes, and vegetable curries.
Can I find street food vendors in London that offer gluten-free options?
Yes, there are many street food vendors that offer gluten-free options such as rice bowls, grilled meats, and vegetable dishes.
What are some tips for finding the best street food in London?
Look for areas with a high concentration of street food vendors, read reviews online, and ask locals for recommendations.
A city girl with a sweet tooth, Siobhan is a freelance journalist and social media strategist who creates content around food and travel. From living in New York to Amsterdam and now finally finding her feet in London, she spends her weekends searching for new desserts and tucked-away breakfast spots, capturing it all on her blog Hotspot Hunter.