Trying to follow a plant-based diet but don't necessarily want to make your companions eat at an all-vegan restaurant? The number of restaurants expanding their repertoire of plant-based dishes is on the up. Rosie rounds up some of her favourites…
Vegans needn't miss out when it comes to sushi at Sushisamba: the 'vegetable sasa' selection includes avocado maki, asparagus nigiri, shishito, coriander, tofu and more. The robata grill serves vegan plates such as heritage carrots with quinoa and smoke emulsion, eggplant with mustard miso and hijiki, and japanese mushrooms with yuzu soy. The flavours are so vibrant that even non-vegans will be hankering for a portion.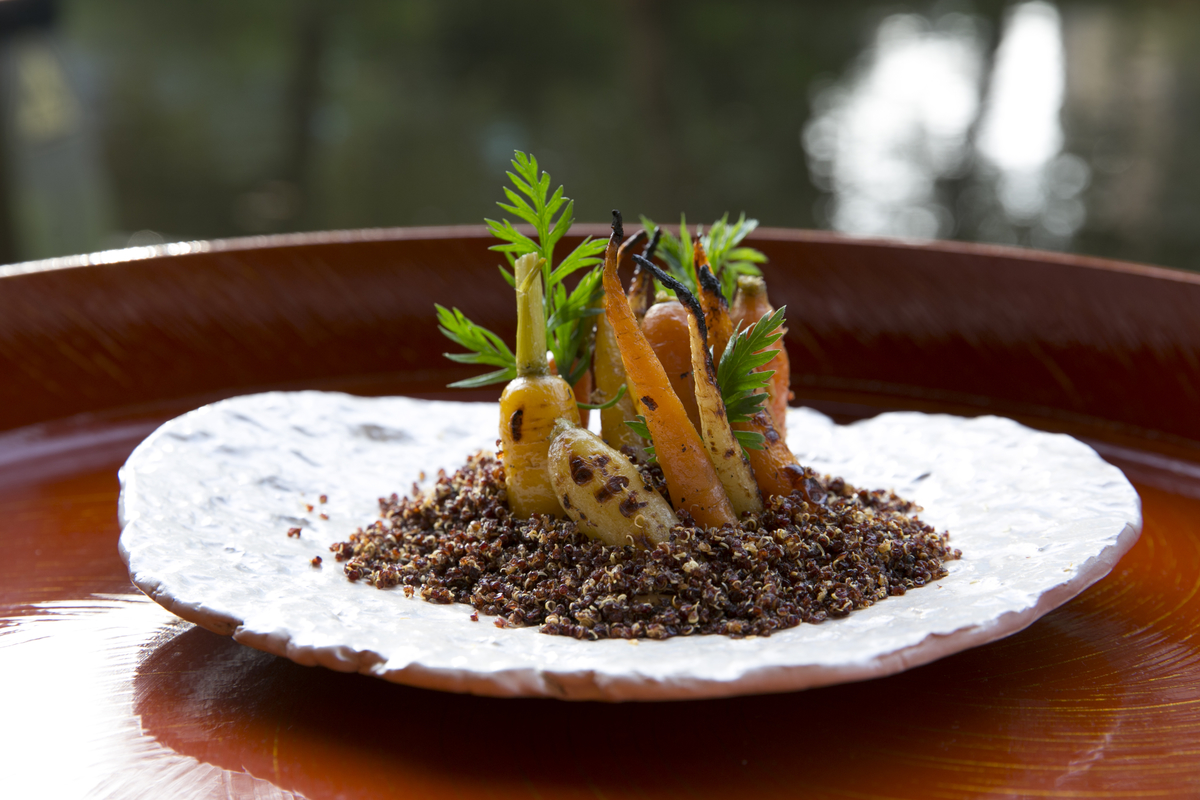 Rüya's vegan menu offers modern dishes inspired by historic Anatolian gastronomy. Their vegan menu features Anatolian classics, including Karpuz Peynir (burnt watermelon, tomato and pine nuts), Turkish Spoon Salad (chopped vegetables and pomegranate vegetables) and Pistachio Rice (pistachio pilaf with spinach and herbs). You can't forgo a portion of their dips with fresh Turkish bread either – Isli Patlican is a delicious aubergine purée with walnuts, while the roasted red pepper Muhammara dip is wonderfully rich.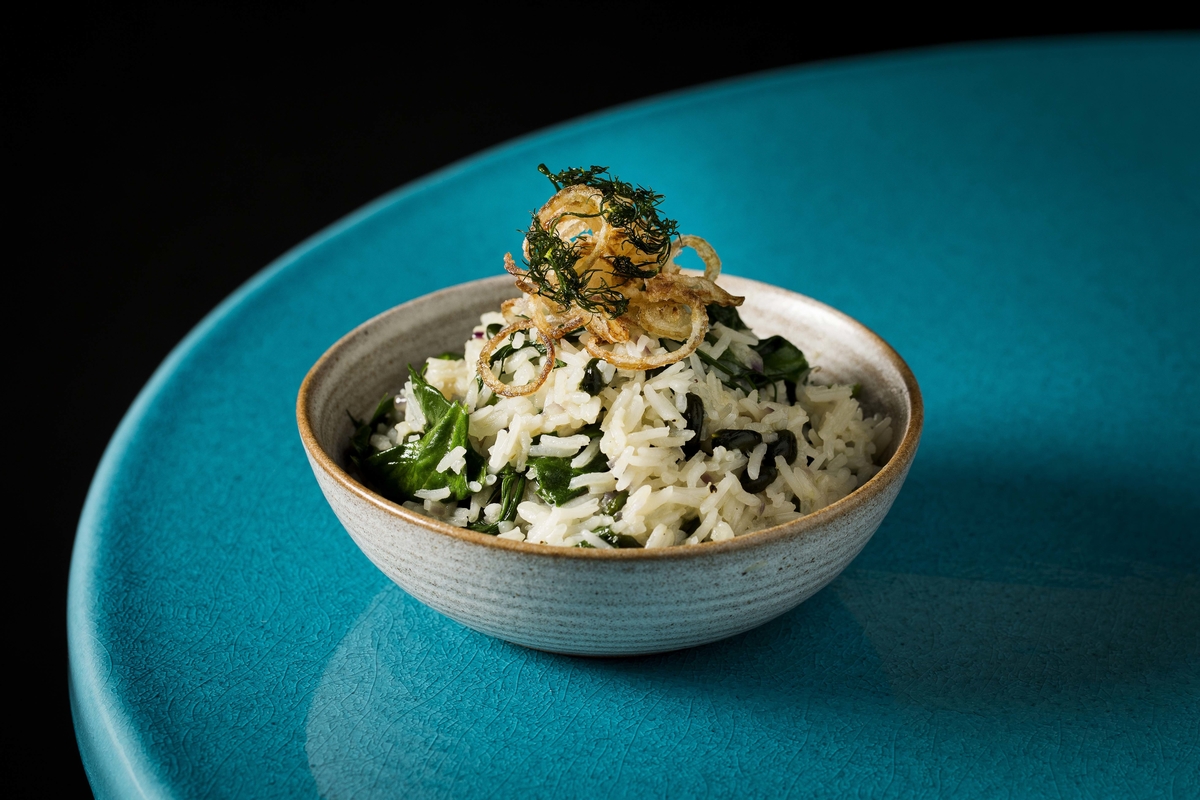 Meat-free Mondays just got better with the launch of Booze + Bite at Caravan's Exmouth Market restaurant: £10 gets you a portion of crisp chilli-salt tofu, ong choi, salted black beans and sesame, washed down with a chef's margarita. Other plant-based dishes include braised puy lentils, green beans, avocado, pecans, pomegranate tahini, and a delicious split pea dahl with carrot relish, ginger jam, pickled red onion and coconut yoghurt. The house-made white peach sorbet is not to be missed either.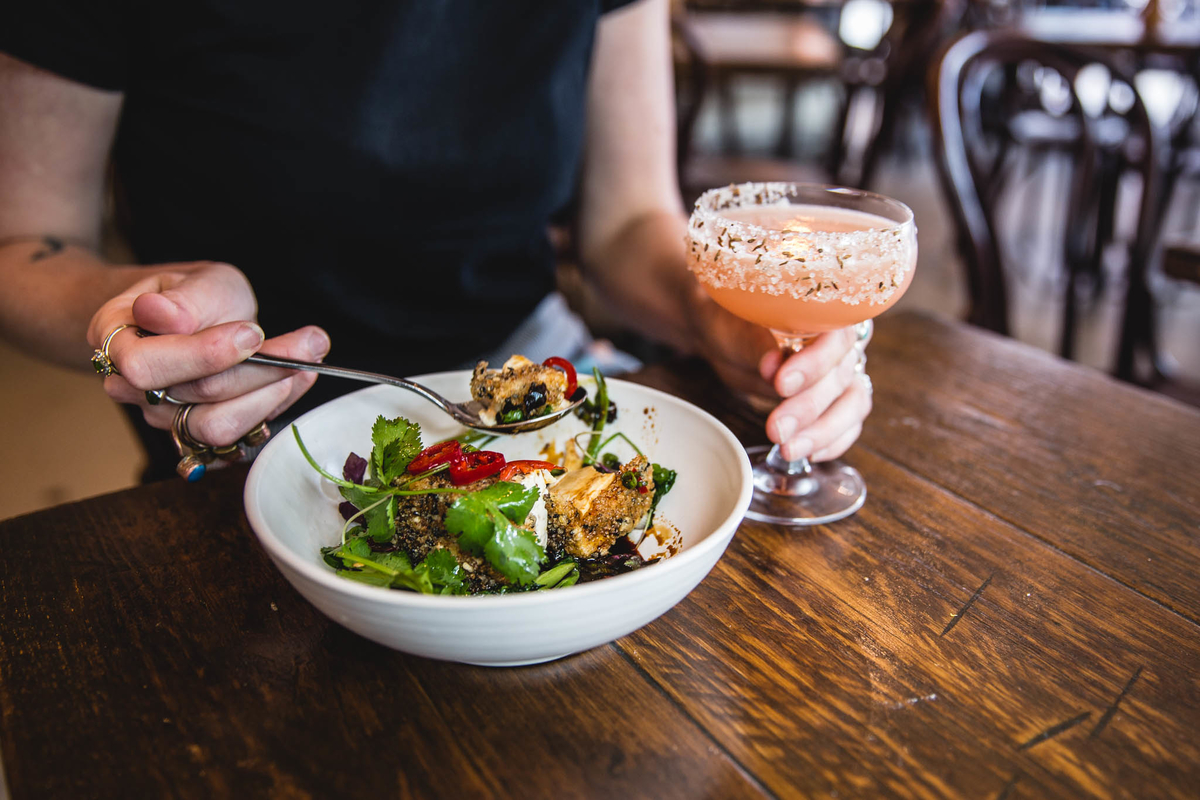 Although Chotto Matte is esteemed for its focus on Japanese-Peruvian fusion cuisine with sushi, sashimi, tiradito, tempura and robata, they have ensured that vegan customers can experience the flavours of the main a la carte menu, including maíze huancaina – corn grilled with yellow chilli –  and nasu miso, a dish the features miso aubergine, apricot, puffed soba and sesame seeds. There are even vegetarian and vegan tasting menus to get the full experience.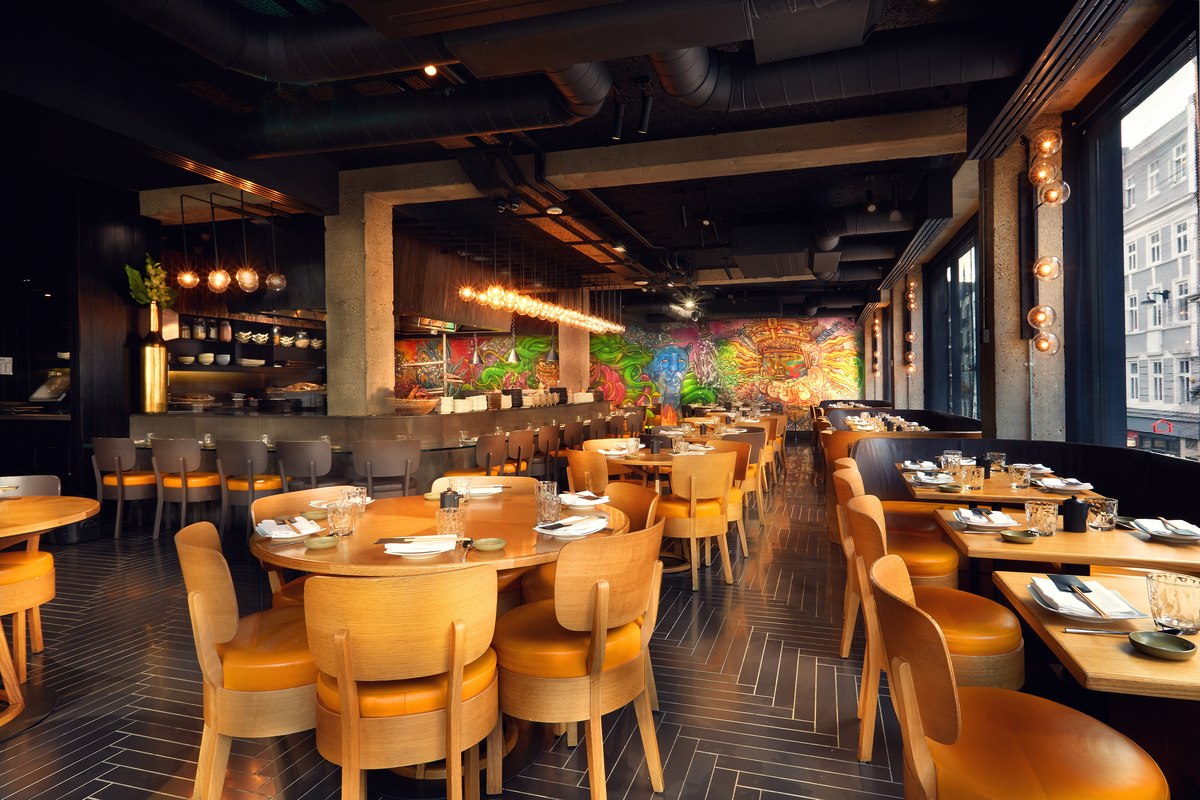 The seasonally-inspired menus at Kitchen at Holmes feature international influences and techniques, resulting in inventive vegan dishes such as stir-fried purple sprouting broccoli with bok choy, quinoa and saffron curry, and courgette spaghetti with pistachio and basil. The daily-changing vegan muffin is well worth popping in to grab for breakfast on the run, or washed down with a cashew latte if you've the time to eat in.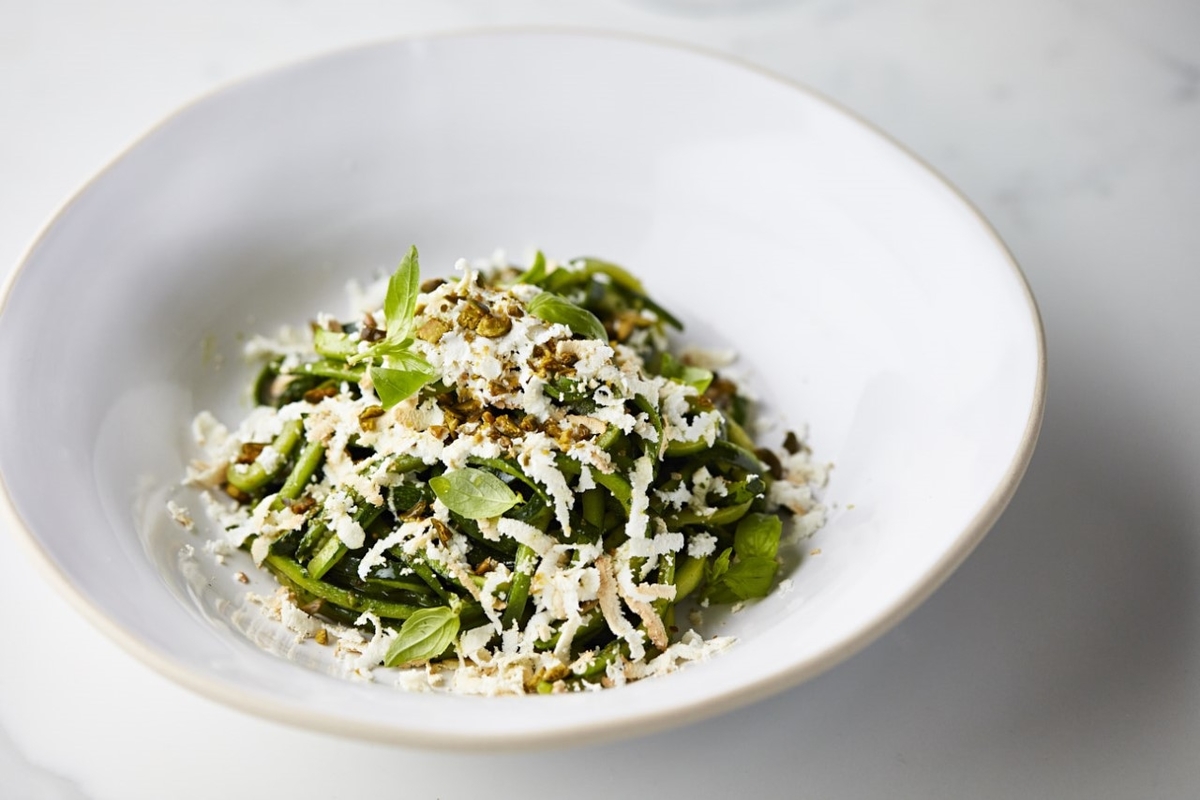 Those who have experienced Bubala's epic Middle Eastern vegetarian supper clubs will be delighted at the news that they are opening a permanent site on 12 September. Their signature dish of aubergine, zhoug and date syrup is entirely plant-based and one of the best things we've ever tasted – we can't wait to try the rest of the menu once it launches.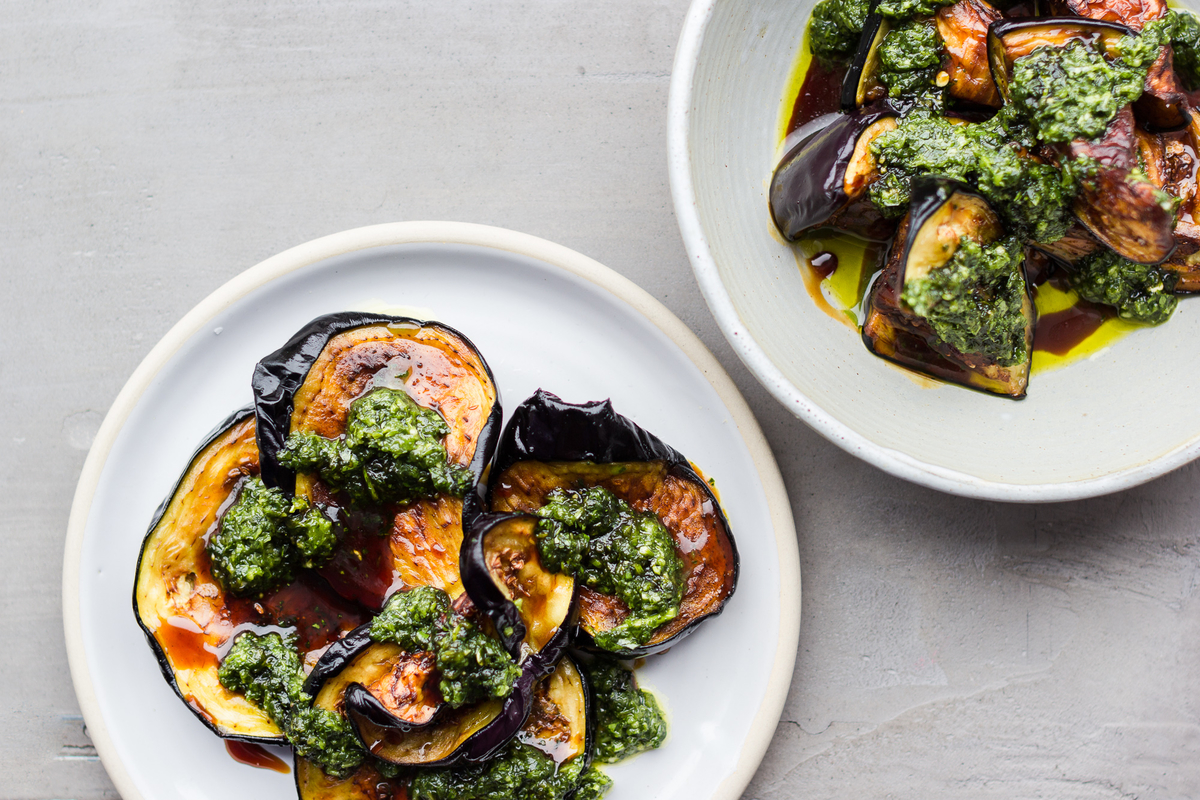 As well as having vegetarian options on the regular a la carte menu, chef patron Monica Galetti has created a six-course tasting menu especially for vegetarians at her Fitzrovia restaurant, Mere. Priced at £68, diners will be treated to a seasonally-changing fine-dining menu, the current incarnation of which includes a set pea custard with a truffle sable and fresh peas, followed by cumin, oregano and chilli spiced Aubergine with romesco and feta, ending in a Pineapple and tarragon consommé with mango and avocado, coconut mousse and pomegranate.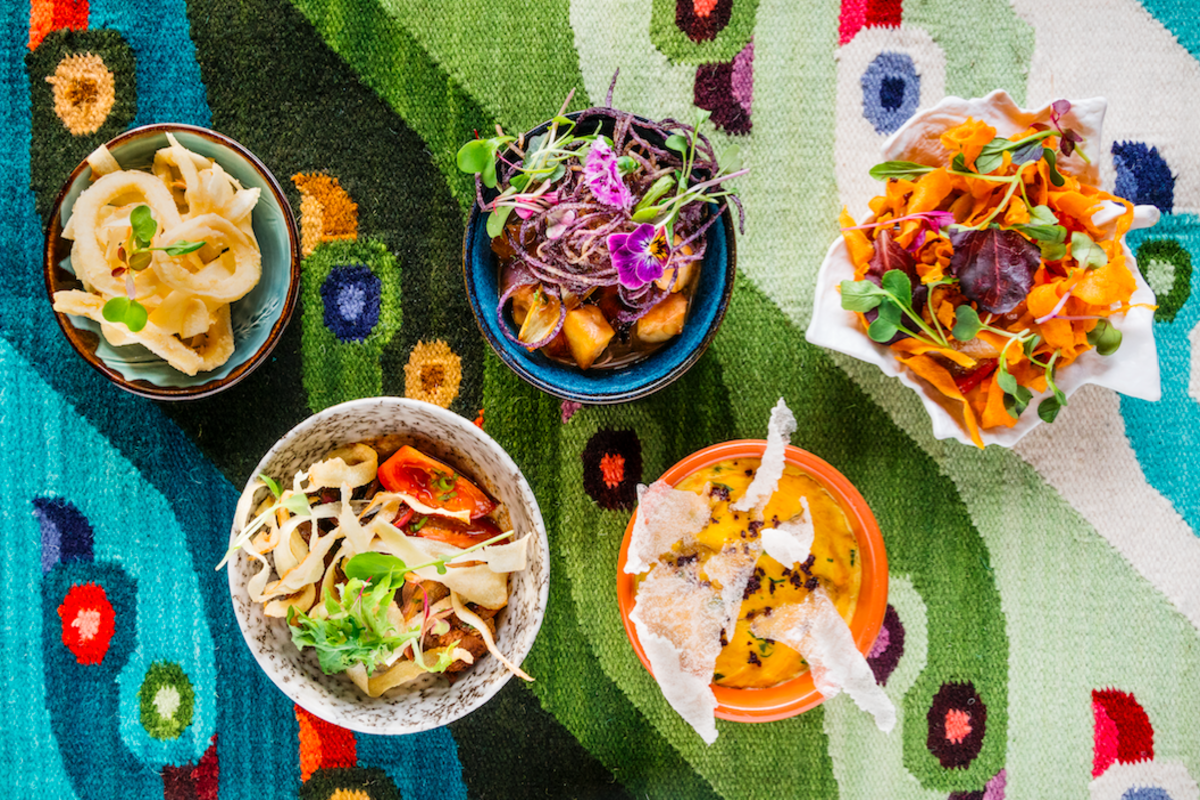 Celebrating the colourful, creative flair of Peruvian food, both LIMA London and Floral by LIMA are brilliant for vegans and vegetarians, with lots of delicious options for both. The team will be more than happy to cater for vegetarian guests from their a la carte menu. The Floral by LIMA menu is a steal at £35 for eight courses, including Chinese cauliflower with Rocoto mayonnaise and ginger chimichurri, and warm, creamy mixed potatoes with aji amarillo, goat's cheese and Botija olives.
Storey's Gate Café in St James's Park will open on 9th September, bringing London's first health-focussed park café to the capital, committed to using locally-sourced ingredients and a large choice of vegan options. Breakfast and brunch dishes include Crunchy Coconut Bircher Muesli; Acai Bowl topped with seasonal berries, coconut shavings, cacao nibs, goji berries, chia seeds and pecans; or an almond chia pot with cinnamon, cashew cream, raspberry compote and coconut chips: the perfect fuel after a run or stroll around the park.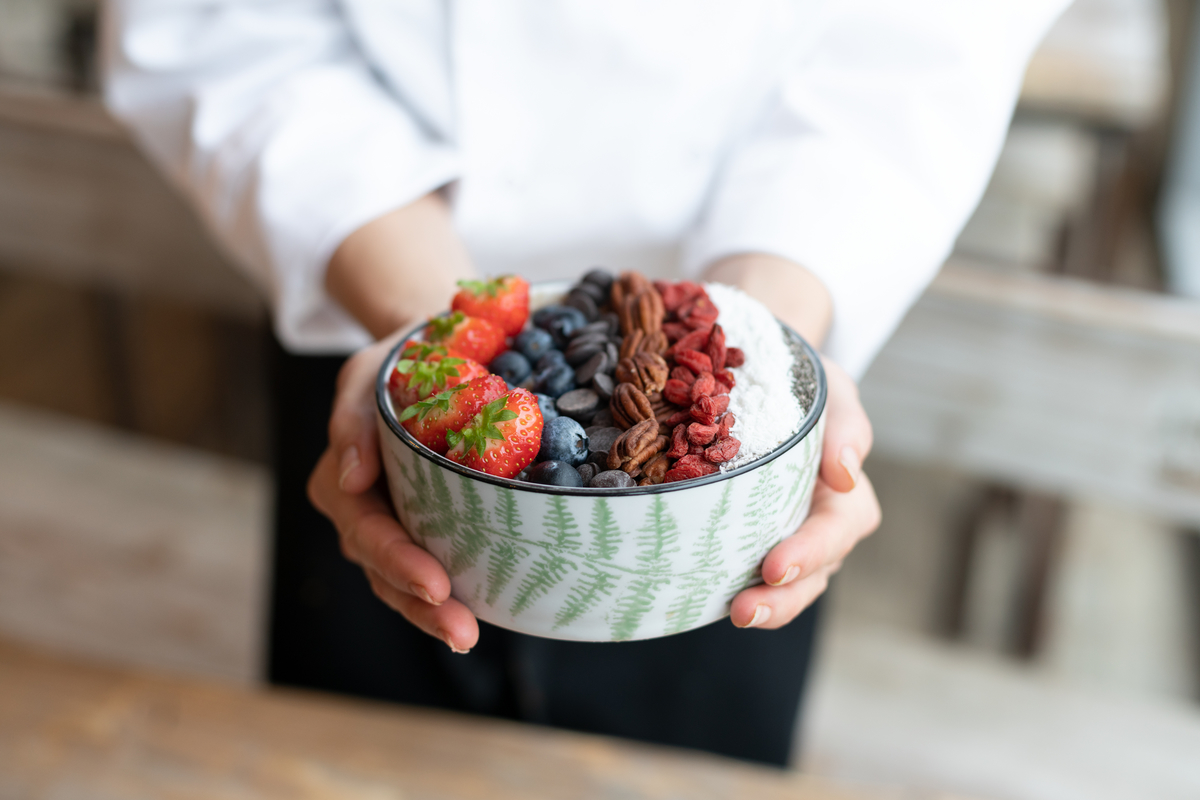 Main photo: Sushisamba
Get your weekly DOSE fix here: SIGN UP FOR OUR NEWSLETTER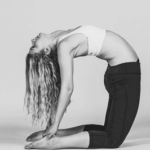 After graduating from Cambridge University with a triple First, Rosie decided to pursue a career in the fitness industry rather than follow the traditional path of her peers in investment banking. Unable to shake off the fast-paced routine she developed in her City job, she achieves balance by winding down in yoga sessions, escaping on fitness retreats, and going for extended brunches that somehow seem to wind up in a hidden gem of a cocktail bar.