If you're looking for delicious plant-based meals in the bustling city of London, then you're in luck! There are plenty of awesome vegan restaurants to choose from. Here is a comprehensive list of the top 10 vegan restaurants in London that you need to check out.
Top 10 Vegan Restaurants in London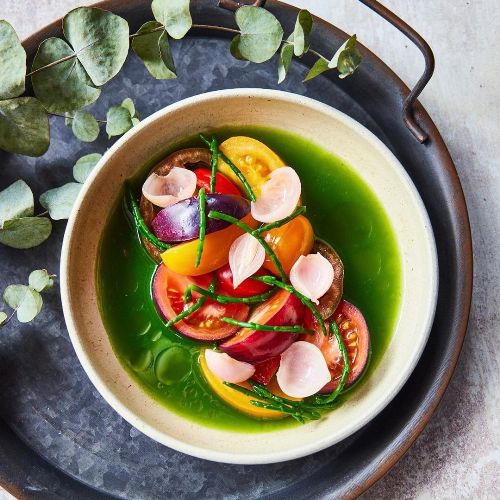 Mallow is a small stall located in Borough Market, offering a variety of vegan marshmallow-based treats. Their specialty is their hot chocolate, made with dairy-free milk and topped with a homemade marshmallow. If you're looking for a cozy atmosphere and a sweet treat, Mallow is the perfect option.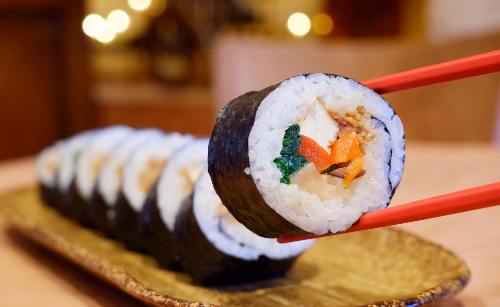 Itadaki Zen is a Japanese restaurant serving vegan sushi, bento boxes, and other traditional dishes. The ingredients are organic and locally sourced, ensuring the freshest and most sustainable options available. Itadaki Zen is perfect for those looking for a healthy and delicious meal.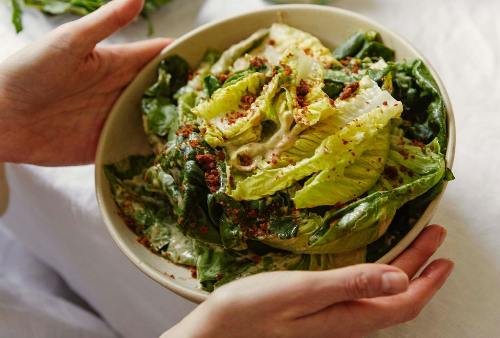 The Holy Carrot is a vegan cafe serving sandwiches, salads, and pastries made with organic and locally sourced ingredients. Their homemade cakes are also a must-try if you're in the area.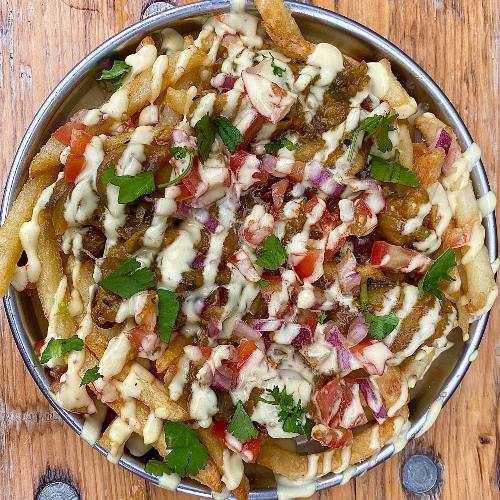 En Root is a 100% plant-based restaurant offering a variety of dishes inspired by international cuisines. Their menu includes everything from burgers to curries to vegan mac and cheese, all made with sustainable and locally sourced ingredients.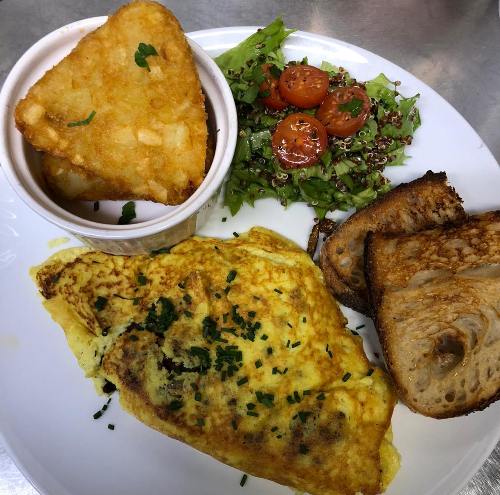 The Black Cat is a vegan cafe and bakery offering sandwiches, salads, and pastries. Their famous macarons are a must-try if you're in the area, as well as their savory pies and quiches.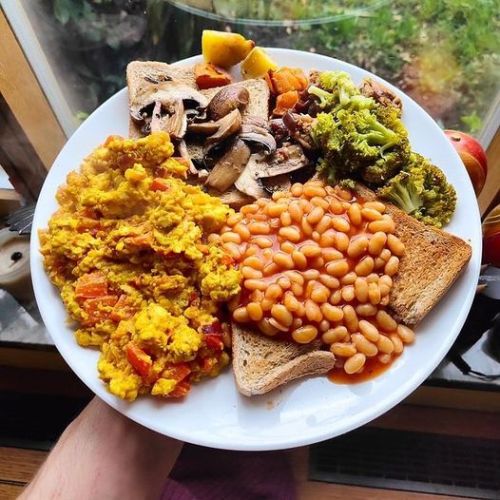 Pipoca is a Brazilian vegan restaurant offering traditional dishes such as stews, empanadas, and feijoada. Their drinks menu is also impressive and includes Brazilian beers, wines, and cocktails. The perfect spot to experience a new culinary experience.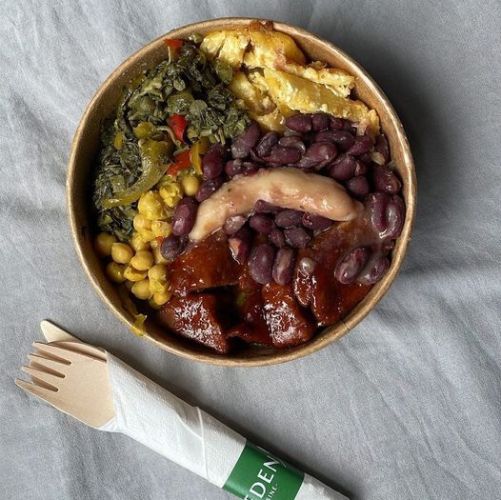 Eat of Eden is a 100% vegan Jamaican restaurant offering plant-based versions of classic Jamaican dishes such as jerk chicken, ackee and saltfish, and plantain. Their portions are massive and their flavors are even bigger.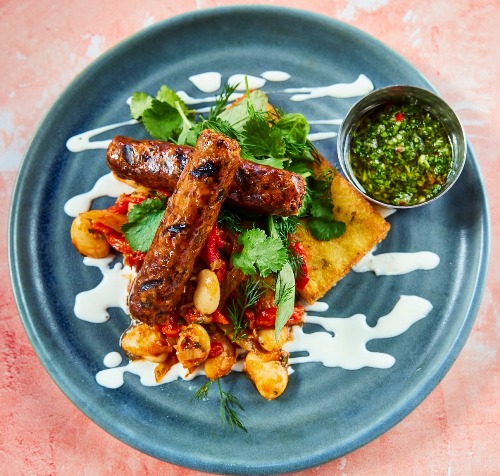 Mildreds is a vegetarian and vegan restaurant that has been around since 1988. Their menu offers a variety of international dishes, including Thai green curry, Sri Lankan sweet potato and cashew curry, and a vegan full English breakfast. Mildrens is the perfect spot for a classic vegan meal.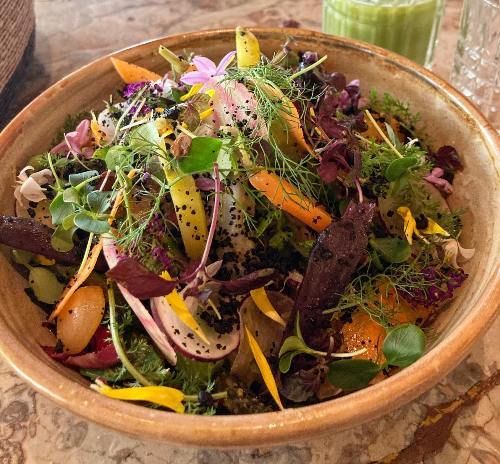 Gauthier is a french vegan restaurant that serves sophisticated plant-based dishes. Their food is entirely plant-based and offers creative dishes like foie gras made of seaweed, or a vegan cheeseboard with pickled walnuts and quince paste.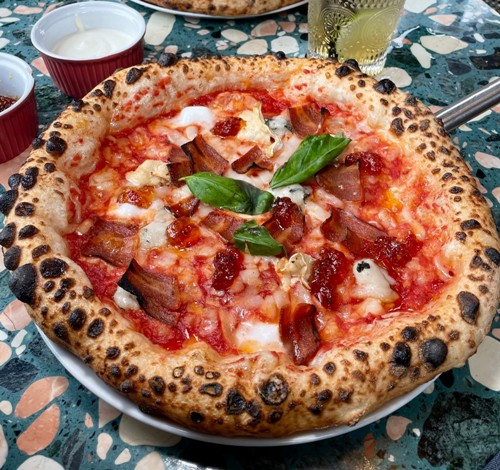 Purezza is a vegan pizzeria located in Camden offering an extensive menu of plant-based pizzas. They use a range of vegan cheeses including almond ricotta, cashew mozzarella, and coconut cheese. If you're a pizza lover, Purezza is not to be missed.
Wild Food Cafe, Covent Garden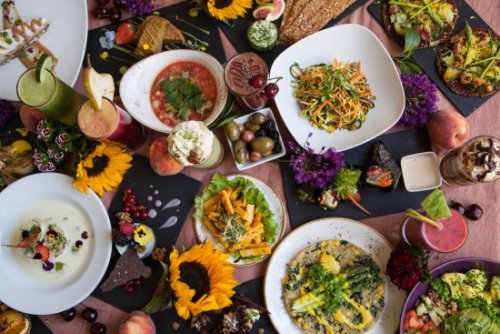 Wild Food Cafe is a vegan restaurant located in Covent Garden, offering a variety of plant-based dishes made with organic and locally sourced ingredients. Their menu includes raw food options, as well as cooked dishes like their famous jackfruit burger. They also offer a range of smoothies and juices made with fresh fruits and vegetables.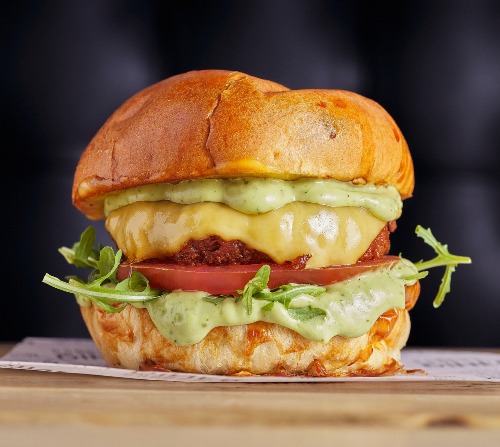 Unity Diner is a vegan restaurant located in Spitalfields, offering a variety of comfort food dishes like burgers, hot dogs, and mac and cheese. Their menu is entirely plant-based and made with locally sourced ingredients. Unity Diner also donates a portion of their profits to animal welfare organizations, making it a great option for ethical eaters.
Signature Dishes To Try At Each Restaurant
To get the full experience and best flavor from each restaurant, it's recommended to try their signature dishes. For Mallow, it would be their signature hot chocolate. At Itadaki Zen, their vegan sushi is a must-try. For Holy Carrot, take a bite out of one of their homemade cakes. At En Root, try their vegan mac and cheese. Black Cat is known for their macarons while Pipoca is particularly known for their Brazilian feijoada. At Eat of Eden, try the Jamaican jerk chicken. Mildreds has a famous Sri Lankan sweet potato and cashew curry, and Gauthier has an incredible plant-based cheeseboard. For Purezza, the Parmigiana Party pizza is a must-try.
Additionally, some restaurants have seasonal or limited-time signature dishes that are worth trying if they are available. For example, during the fall season, Holy Carrot offers a pumpkin spice latte cake that is a fan favorite. At En Root, their truffle mushroom risotto is a popular limited-time dish. Black Cat also offers seasonal macaron flavors such as peppermint during the winter holidays. It's always worth asking your server if there are any special dishes available to try.
Conclusion
Overall, London has a fantastic selection of vegan restaurants to choose from. Whether you're in the mood for a cozy cafe or a sophisticated and elegant dining experience, there is something for everyone. If you're a new vegan or looking to try plant-based meals, these top 10 restaurants are the perfect places to begin your vegan food journey.
Aside from the amazing vegan restaurants, London also has a thriving vegan community. There are numerous vegan events and festivals that take place throughout the year, such as the Vegan Nights market and the VegfestUK festival. These events are a great way to meet like-minded individuals and discover new vegan products and businesses.
Moreover, many non-vegan restaurants in London now offer vegan options on their menus, making it easier than ever to find plant-based meals when dining out. This shift towards more vegan-friendly options is a testament to the growing demand for vegan food in the city and around the world.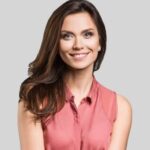 Lynda is a certified fitness, health, and yoga expert with a passion for sharing her knowledge with others. She holds a degree in Exercise Science from the University of California, Los Angeles, and a Yoga Teacher Training certification from the Yoga Alliance. As an author, Lynda has established herself as an authority in the wellness space, writing insightful and engaging pieces on yoga, health, and fitness. Her work can be found in publications like Whateveryourdose.com, where she is a regular contributor. Lynda's writing is highly regarded for its practical advice and actionable tips, inspiring readers to improve their physical and mental well-being.