When Nestlé announced that it was making Fruit Pastilles vegan, it got us thinking about which other sweets were suitable for those who don't want gelatin in their diets anymore but still needed a sugar hit. To our surprise, the options weren't as plentiful as you might have thought. So we've done the leg work for you and rounded up the best vegan sweets for plant based diets.
Want a sugar fix without the gelatin? We've rounded up the best vegan sweets for plant based diets so that you can get all the same taste and enjoyment.
1. Vegan Fruit Pastilles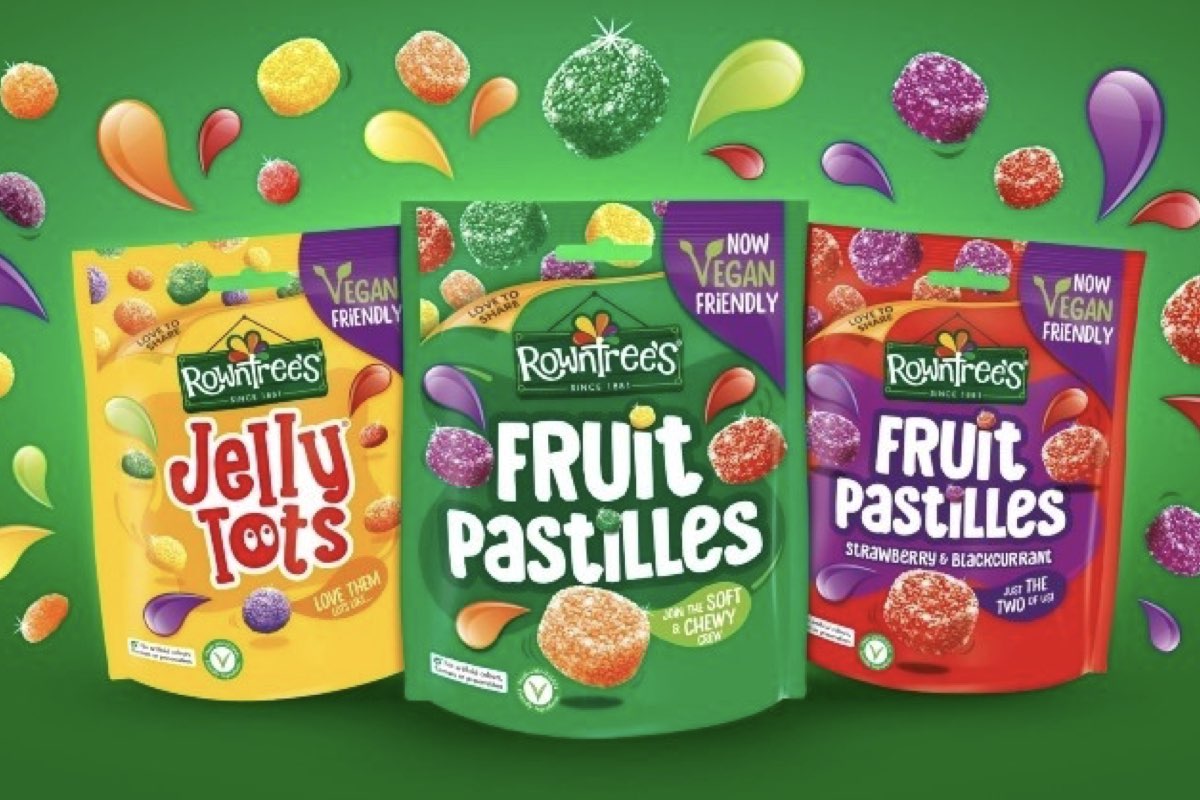 One of the UK's oldest and most popular confectionery brands, Nestle's Fruit Pastilles, has changed the recipe for the first time in 140 years to be suitable for vegans. No, not just a limited collection but the entire range.
Rowntree's brand manager, Meg Miller, said: "We have had many requests from consumers over the years asking if we can make Fruit Pastilles vegetarian or vegan. We want the brand to be enjoyed by as many consumers as possible and so we are delighted to be able to introduce our new vegan friendly recipe across the full range of sweets".
This update on a classic sweet is a big deal and illustrates the shift in consumer desire for plant-based or vegan alternatives across all food types, including confectionary. It took over 30 recipes to reach the right formulation that ensured the same 'chew', without the use of gelatin.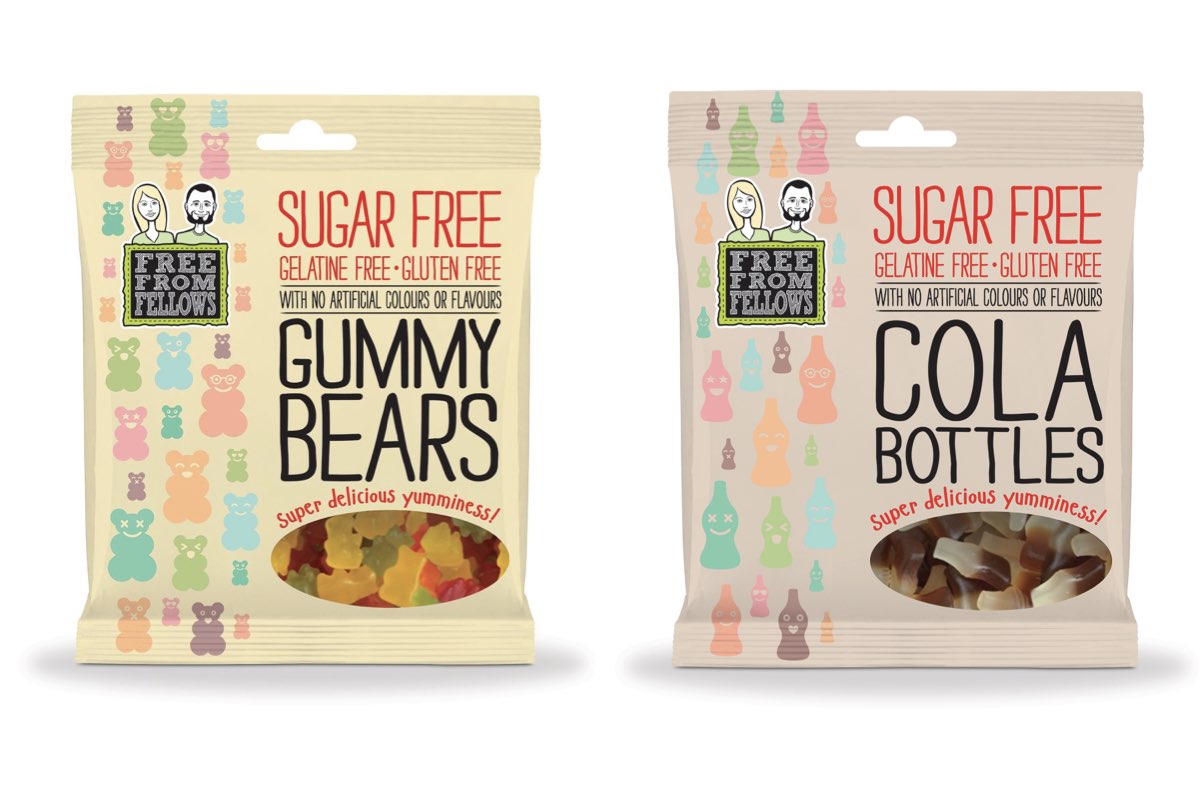 2. Free From Fellows Vegan Sweets
These delicious vegan and vegetarian friendly gummy bear sweets and cola bottles from Free From Fellows are gluten, gelatin and sugar free. Made without the use of artificial colours.
3. Jelly Belly – Vegan Sour Gummies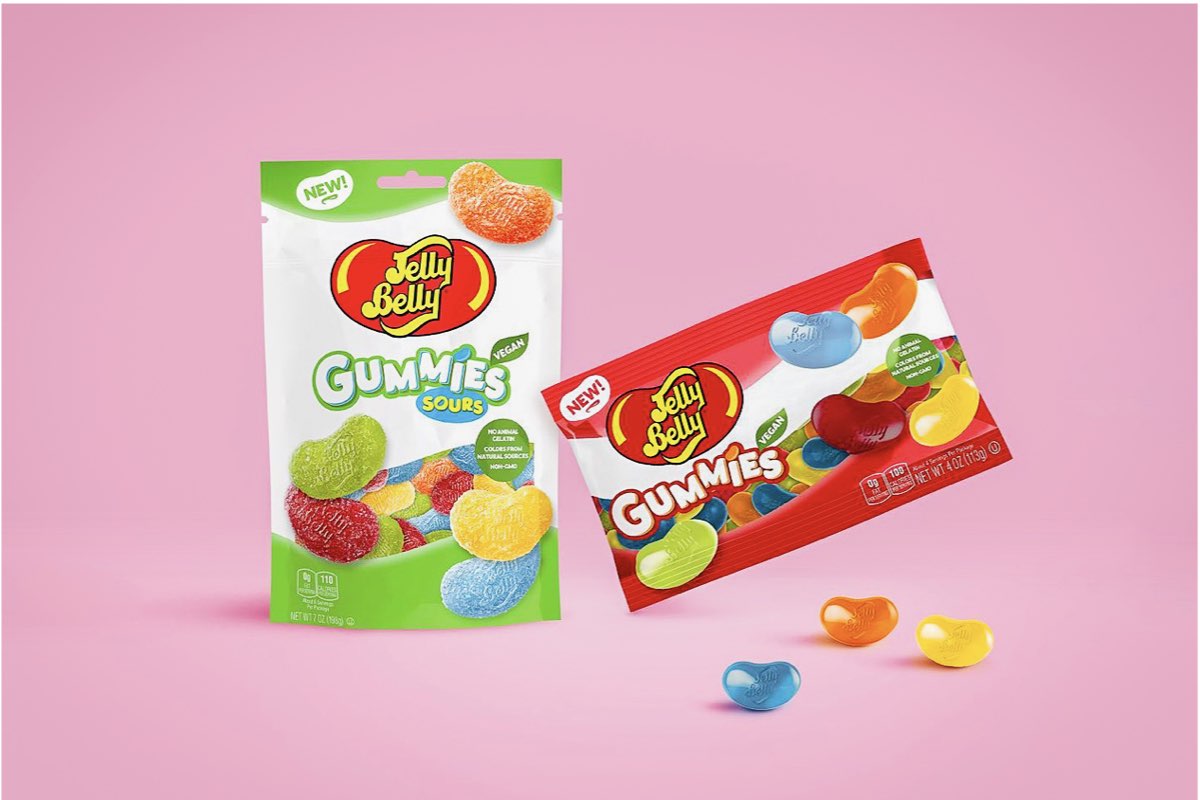 Is you like tangfastics without the gelatin (pig bones and skin) try these sour gummies from Jelly Belly. Soft chewy candy pieces in mouthwatering flavours: Sour Lemon, Sour Grape, Sour Strawberry, Sour Orange, Sour Apple.
4. The Conscious Candy Company
If traditional pick and mix is your thing, you need to visit The Conscious Candy Co. The website is home to all of your childhood favourites, with over 80 varieties to choose from. The company is committed to delivering delicious sweet treats without the unnecessary animal-based ingredients; so much so that they are home to the first began fried egg.
Founder, Laura Scott, says that the only thing vegan candy is missing is "animal derived e-numbers and tasteless gelatine" and that many of her customers aren't actually vegan but keep coming back because "Vegan candy can have amazing taste and flavour". If traditional sweets aren't your thing though, they also offer a range of unique Vegan Chocolate and Vegan Marshmallow options too.
5. Candy Kittens Vegan Sweets

There were sweets made for kids and sweets for your granny but nothing for big kids who still had a sweet tooth. Al least, that was the premise behind Candy Kittens who deliver a gourmet sweet experience. They removed all animal gelatine from their sweets in 2014 and are now market leaders in vegan sweets.
The London-based company took their commitment to ethics a steps further by committing to never use palm oil or carnauba wax in their range.
6. Jealous Sweets – Plant Based

Jealous Sweets are all 100% plant-based, gluten-free and made with real fruit juices. With options such 'Fizzy Friends', 'Grizzly Bears' and 'Tangy Worms', these sweets are committed to bringing the joy sweets should, without any of the bad stuff. You'll find these luxury sweets in Harrods, Selfridges or Whole Foods.
7. Percy Pigs Vegan Sweets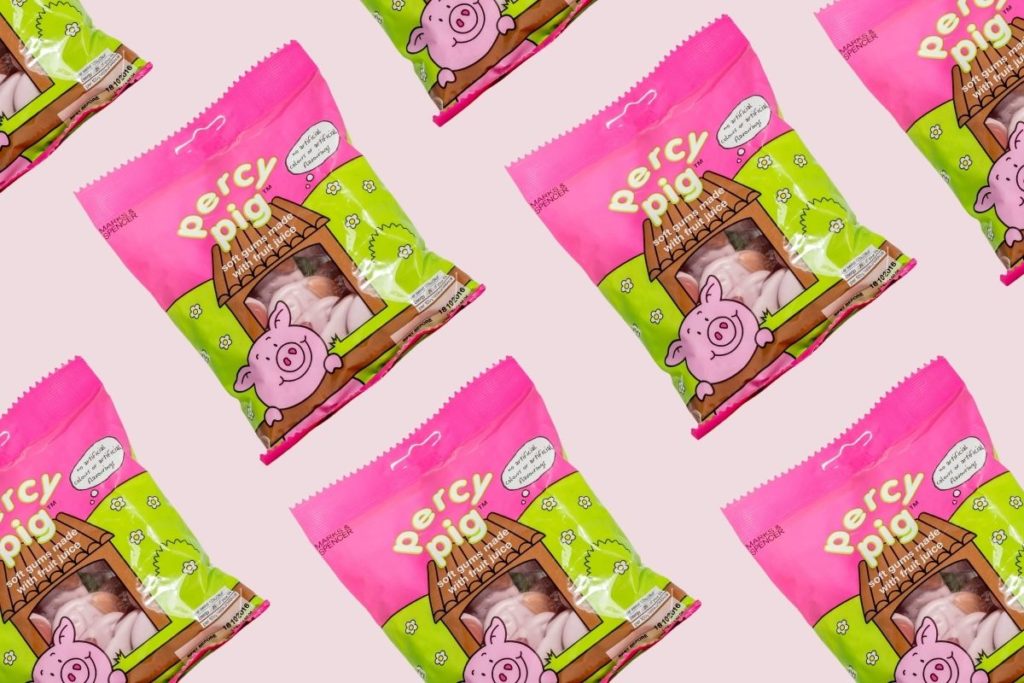 Few sweets have caused as much controversy as M&S's Percy Pigs.The classic version contained gelatin and took the eight years to find a recipe worth changing in order for the hugely popular sweets to be suitable for vegans or vegetarians.
The supermarket changed its recipe to make all the sweets veggie-friendly last year and it caused an unexpected nation-wide outrage. While not all variations are strictly vegan, plenty Percy Pigs are and worthy of an honourable mention.
8. Skittles
Full of calories and colours they may be… but Skittles don't actually contain any ingredients derived from animals. So they are okay for vegans to eat. They contain palm oil however, which poses an ethical question for many…
9. London Apron Vegan Raspberry Meringues
These mini-meringues are little drops of joy. Made entirely with natural, vegan ingredients, they're the perfect sweet treat. Enjoy them on their own or as a delicious addition to plant-based puddings.
10. Haribo Vegan Soft Jelly Bear
Most Haribo sweets are not suitable for vegans, as they contain animal ingredients like gelatine (pig bones and skin), beeswax (from bees) or carmine (crushed insects). However, there are some varieties of Haribo sweets that are vegan and vegetarian like The Haribo Soft Jelly Bear.
By Emily
Main image: Conscious Candy Company.
Get your weekly DOSE fix here: SIGN UP FOR OUR NEWSLETTER