Are you a pleasure seeker who dabbles in wellness? Do you like to spend your mornings working up a sweat, afternoons lounging in a hot tub and evenings dancing under the stars with friends? Calling all healthy hedonists – here are the best wellness festivals for 2019…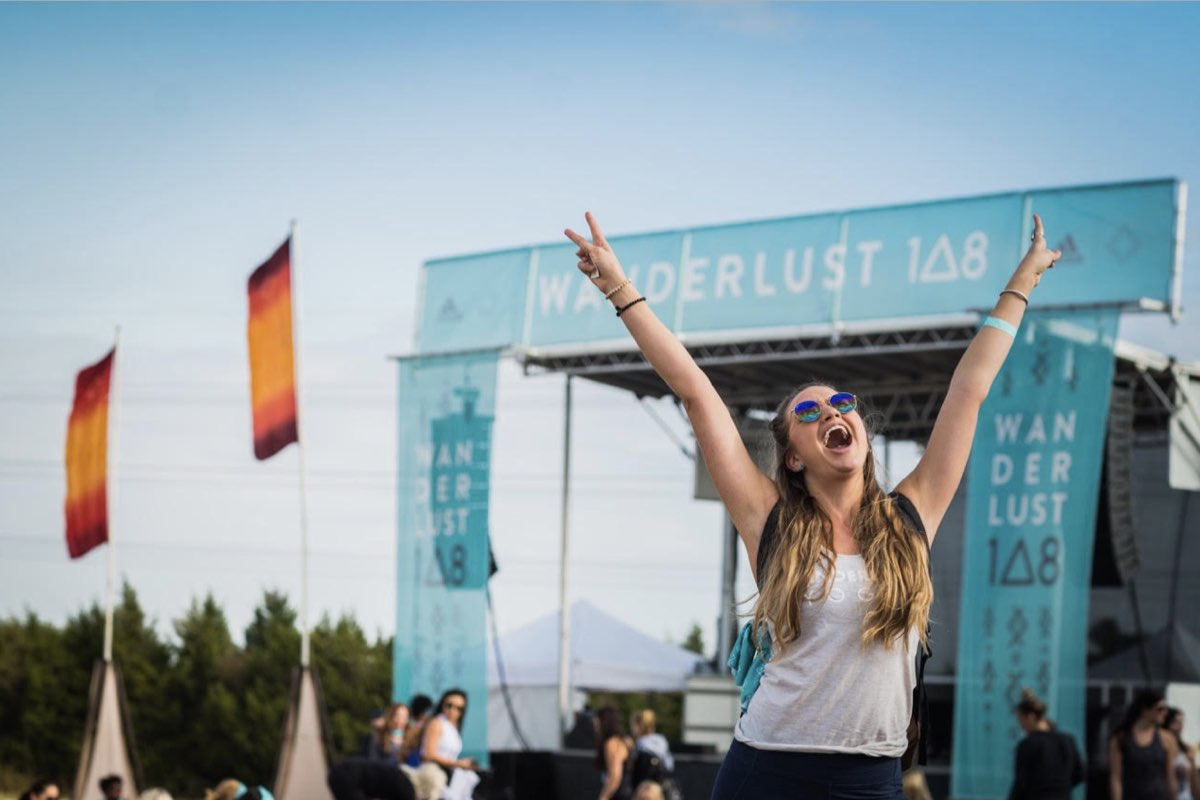 WANDERLUST 108
The world's only mindful triathlon…
What? Wanderlust 108 returns to London on Saturday 27 July 2019 when Battersea Park in South West London will play host to over 4,000 yogis moving and breathing together. Join the global movement for a day of practice, fitness and spontaneous dance parties – think of it as a dj-powered field day for your mind and body. Read more about the day's lineup and schedule here.
Where: Battersea Park in South West London
When: Saturday 27 July 2019
Price: From £15.75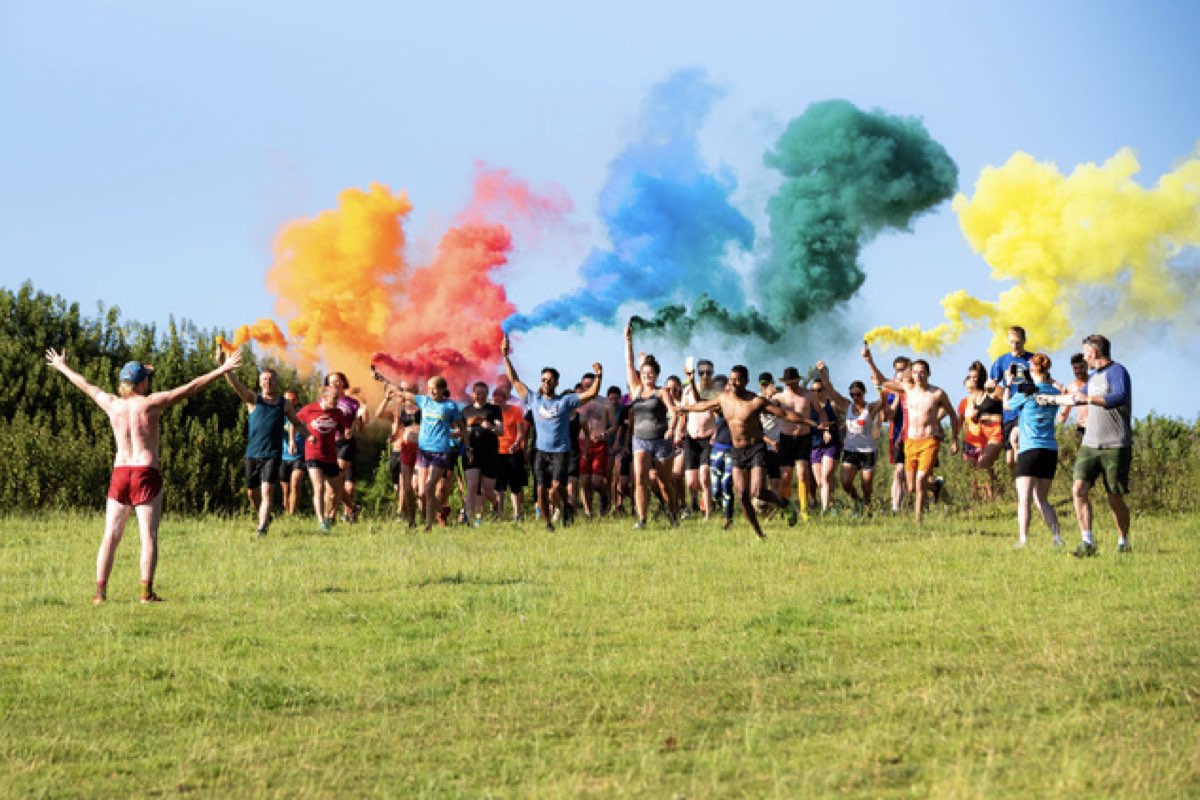 LOVE TRAILS
The world's first running, music & adventure festival
What? The world's first running, music & adventure festival that combines trail running, wild adventure, wellbeing, relaxation, street food and music. It was established in 2016 when various running groups from around the world congregated for a weekend of joint trail runs. It's now in it's 4th year and will attract over 2,000 people. Some activity highlights include 'run to hot tubs' – where you trail run to a collection of forest hot tubs, the world's first 'Adventure Obstacle Course' – which includes tackling a obstacle course with challenges such axe throwing, wild swimming, spa village and at night live acts such as Hackney Colliery Band.
Where: South Wales
When: 4 – 7th July 2019
Price: From £149

VERVE
A stylish festival, set in soulful surroundings…
What: VERVE is a 2 day wellness festival that celebrates health, wellbeing, fitness and the great outdoors. Set on a picturesque farm, VERVE's programme will include yoga, meditation, breath work, sound bathing, Pilates, and a variety of exercise classes, plus a speaker programme focusing on mental and physical health, sleep, nutrition, kid's health and more.
Where: Manor Farm, Ebbesbourne Wake, South Wiltshire
When: September 7th & 8th 2019
Price: From £25
LOVEFIT FESTIVAL
All your favourite boutique fitness studios… in the woods 
What: Remember how elated you felt after that music festival? Now combine that with the euphoria you feel after a workout. One heady rush. Think, circus themed classes with Gymbox. Blacked out Boxing with KOBOX. Volleyball and Yoga with Broga. Hot Yoga with Fierce Grace. Functional Team Training with F45. SUP Activities. Strongman classes and a Climbing Wall with Clip 'n Climb Chelsea – all taking place in a magical forest setting outside of London. Adrenaline fuelled days transcend into majestic afterparties in the forest. A curated ensemble of music and dance, from live bands to DJ sets.
Where: St Clere Estate, Kent
When: 19th – 21st July 2019
Price: From £129
WILDERNESS FESTIVAL
An easy-going programme of music, theatre, art, comedy and incredible food and drink…
What: From the creators of Secret Garden Party, Wilderness draws the same hedonistic crowd who are more grown up, choosing workshops, banquets and arty activities over cider and laughing gas. This folky festival is all about food, entertainment and dancing. A place to chill and explore your inner spirituality. The location is like a relaxing sanctuary set in the countryside based around a peaceful lake. Take a stroll around its site and you'll come across sets from international artists from across the spectrum (Robyn, Bombay Bicycle Club and Groove Armada will headline 2019's festival), as well as a variety of woodland fun, including immersive games, eccentric theatre, paddle yoga, workshops, talks, debates and even a lakeside spa. All held within a secluded, natural setting, which means Wilderness is the perfect weekend to escape your daily life and run wild in the creative wilderness.
Where: Cornbury Park, Oxfordshire
When: 1st – 4th August 2019
Price: £179.50 (Adult General Camping)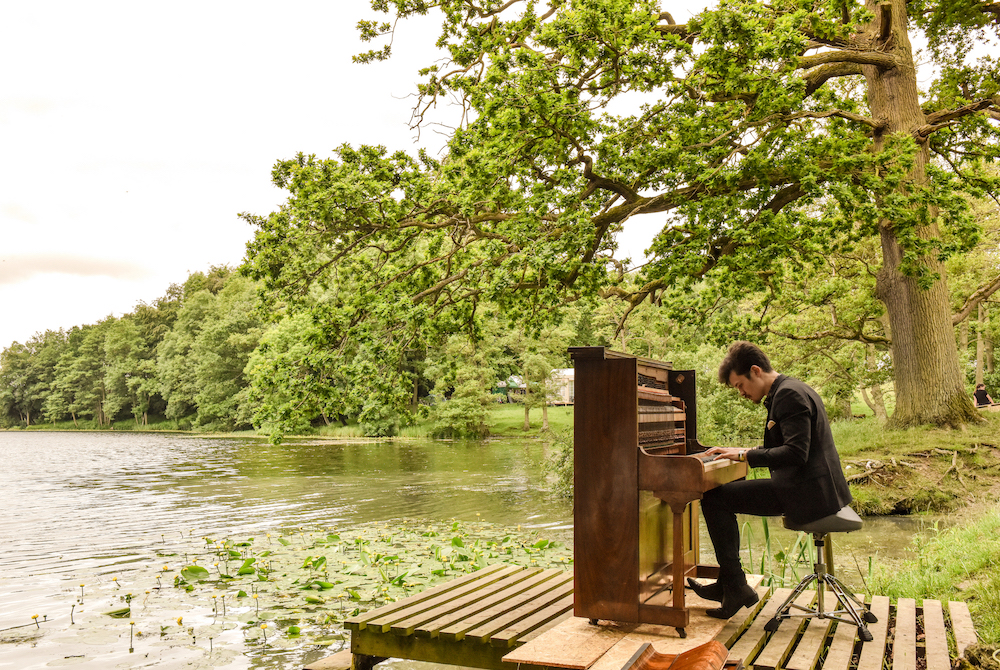 ALSO FESTIVAL
A festival for the mind…
What: Hailed as 'TED talks in a field', ALSO Festival 2019 brings to life the biggest and boldest ideas from art, science, psychology and philosophy. Expect Salon London style talks to entertain and illuminate, new bands, artists and audio adventures, wine tastings and cocktail makings, wild swimming, a disco bunker for your inner raver, dining, forest bathing and more…
Where: Park Farm, Compton Verney, Warwickshire
When: 5th – 7th July 2019
Price: From £100 (Adult Weekend Ticket)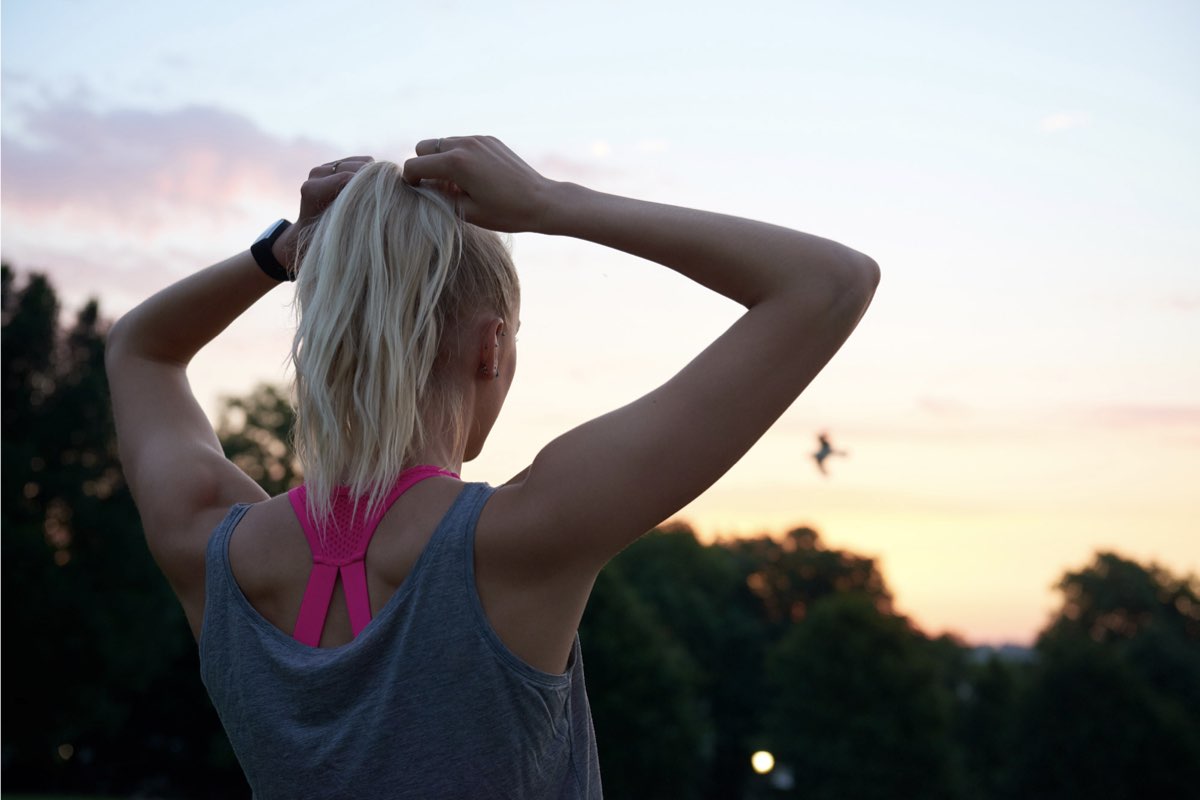 BALANCE FESTIVAL
A festival for fitness junkies…
What: Workout with leading global fitness experts including; Another_Space, Barry's, BoomCycle, F45 Third Space, KXU and UN1T. Sample delicious healthy foods. Learn from top wellness gurus. Zen out with mindful yogis. Heighten your emotional intelligence. Discover all the latest forward-thinking brands, and much more. See the full line up of talent here.
Where: Old Truman Brewery, London
When: 10 – 12th May 2019
Price: From £24.50
SOUL CIRCUS
The experiential yoga festival…
What: Go on a journey of healing and transformation and take time to realign and recalibrate. This festival is all about achieving equilibrium in the body and rejuvenating the soul with inspiration from world renowned teachers, speakers and musicians. Spend your days doing yoga, indulging in the spa and sipping on juice. Evenings, dancing to DJ sets, eating locally sourced food and popping champagne from your lakeside jacuzzi.
Where: Elmore, Gloucester GL2 3SG
When: 16 – 19 August 2019
Price: From £175 (Weekend ticket)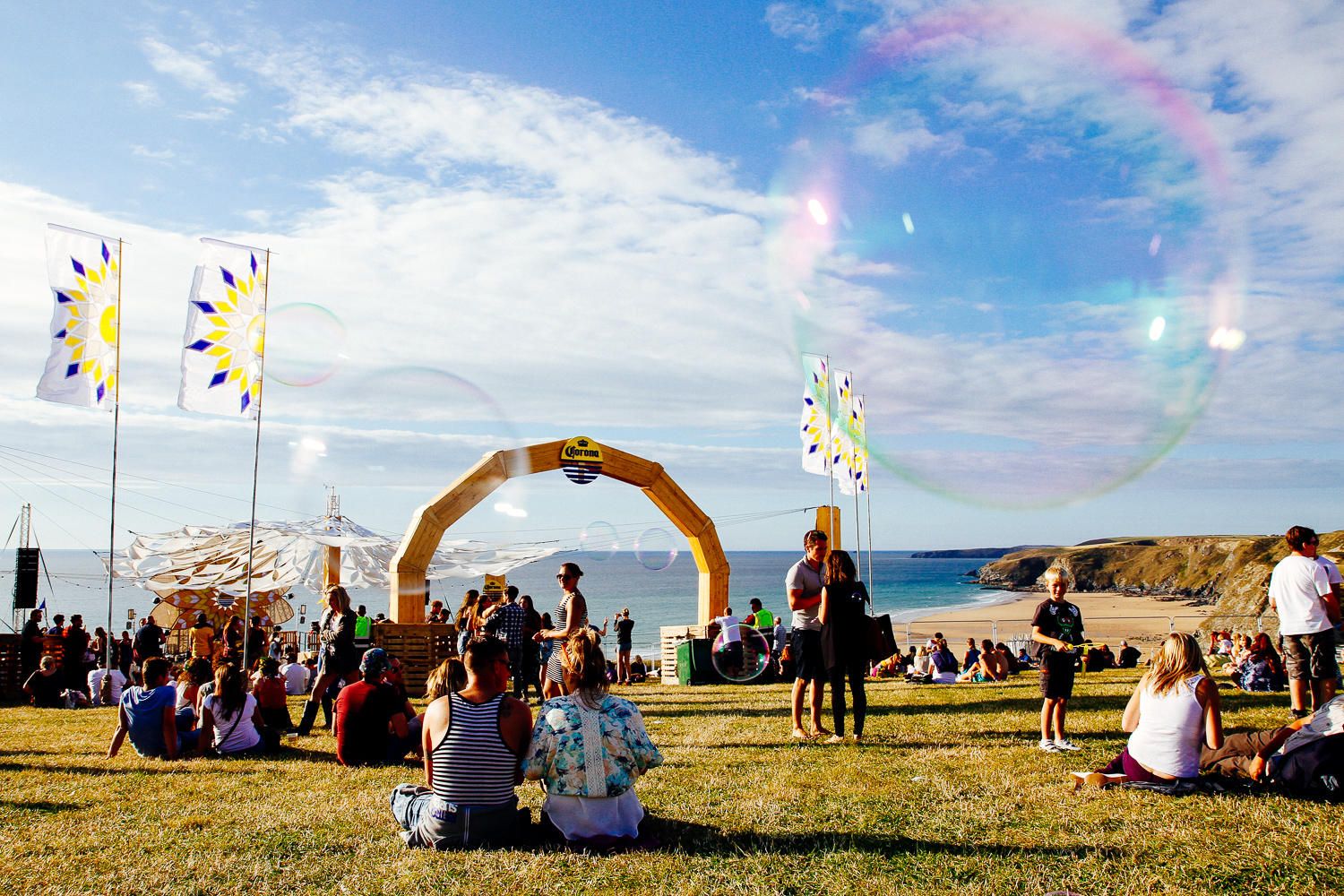 BOARDMASTERS
The surfer's festival…
What: Fistral Beach is the world famous home of British surfing. Each year, the beach transforms into a vibrant surf festival complete with Pro Surf competitions, Skate and BMX competitions on custom built parks, art installations, live music and a bustling shopping village. Headline acts this year include Florence & The Machine, Foals and Wu-Tang Clan. Chill out between sets in the chakra-temple with aerobalance, gong baths, aerial yoga, circus skills, vinyasa flow and more. Breathe in the sea air and listen to the sound of the waves, relax and reflect in a private bell tent with a massage, bodywork, reflexology or a holistic facial. Bliss.
Where: Fistral Beach, Cornwall
When: 7th – 11th August 2019
Price: From £169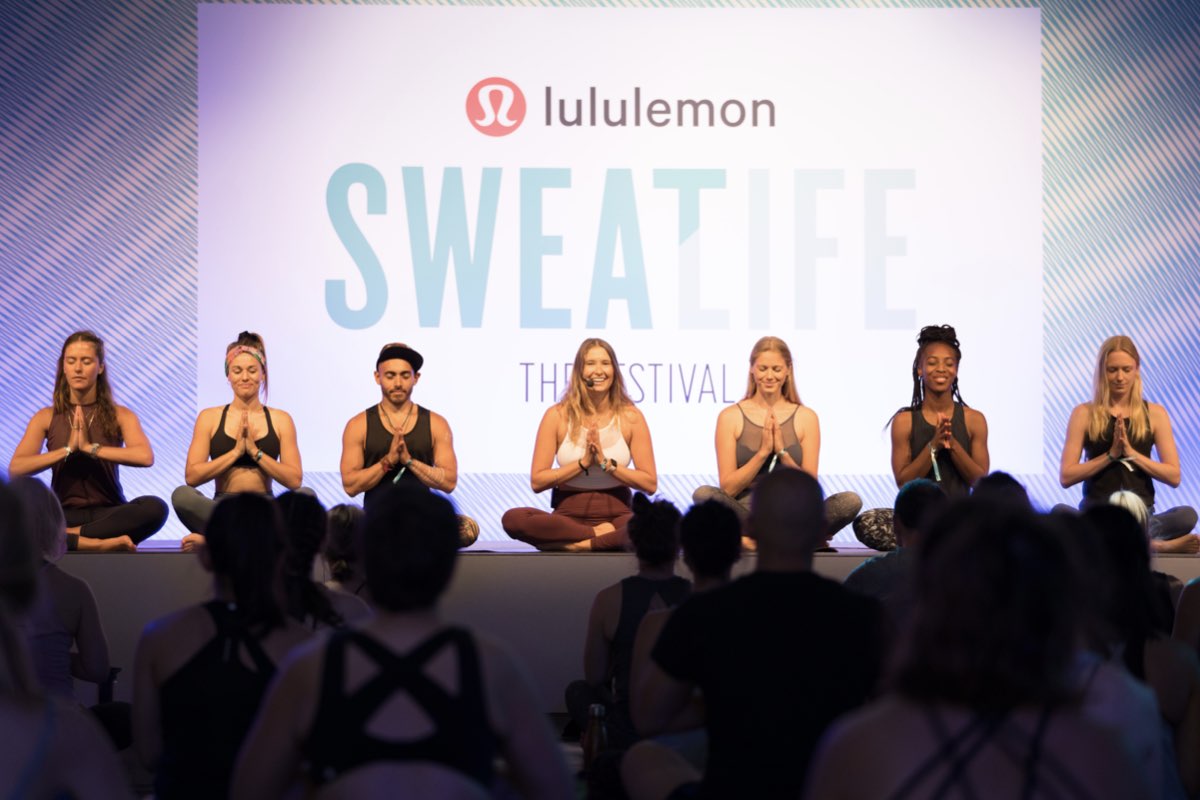 SWEATLIFE FESTIVAL
For the lululemon lover…
What: Lululemon is returning to Tobacco Dock in East London for the fourth year, for a weekend of sweaty, stretchy, thought-provoking fun. Experience 48 hours of the best workouts the city has to offer, yoga with local and globally renowned teachers and inspiring panels with leaders from the fitness and wellness community.
Where: Tobacco Dock, London
When: 22nd-23rd June 2019
Price: From £35
Get your weekly DOSE fix here: SIGN UP FOR OUR NEWSLETTER
By Hettie
Main image: Lovebox