Winter days of virtual reality fitness classes in the metaverse may be over (for the time being). Summer calls for exercising in the great outdoors come rain or shine, and we need the right wearable close at hand – whatever our fitness journey.
Are you an endurance athlete in need of stamina tracking, advanced performance metrics and a tough design? A surfer, golfer or climber looking for sports specific programmes to give you a competitive edge? Or an all-round wellness warrior looking to track your menstrual cycle, as well as your heart rate? Your choice of wellness wearable says a lot about you.
We round up some of the best wellness wearables on very.co.uk and with bank holiday savings of £100 and more, now is the perfect time to invest in yours…
1. Apple Watch Series 8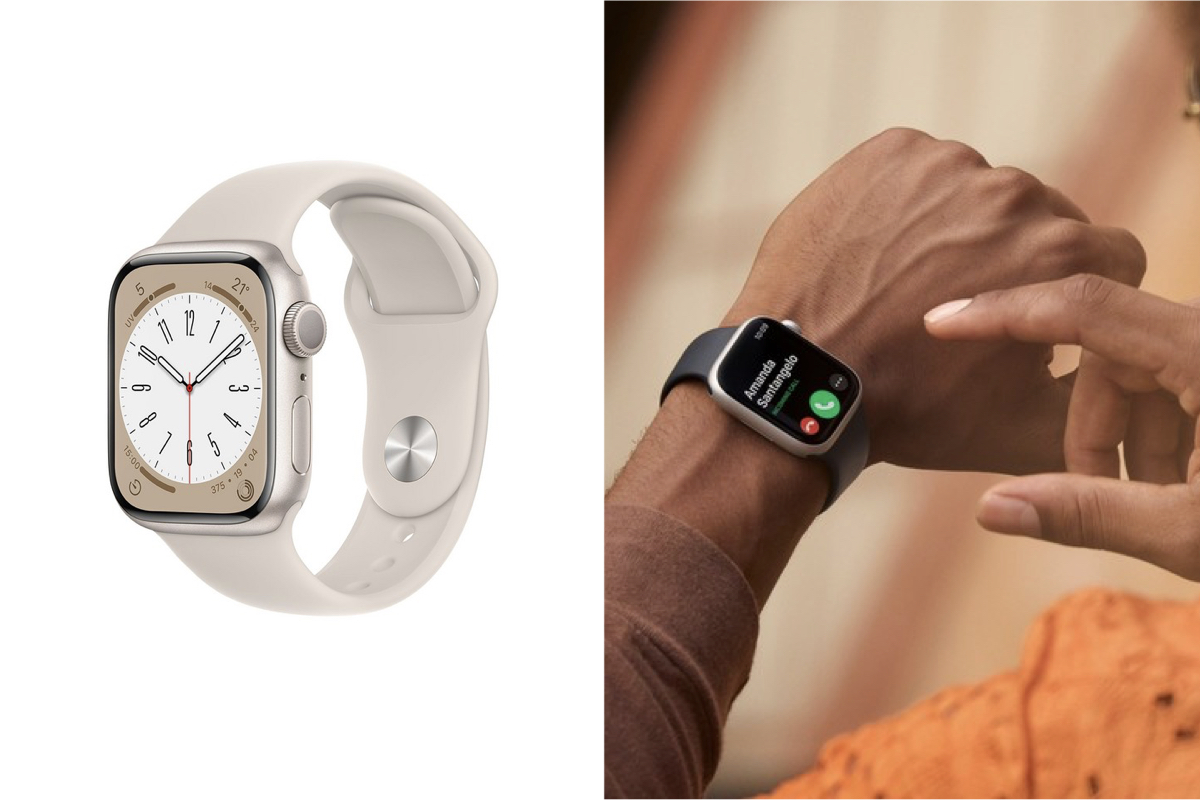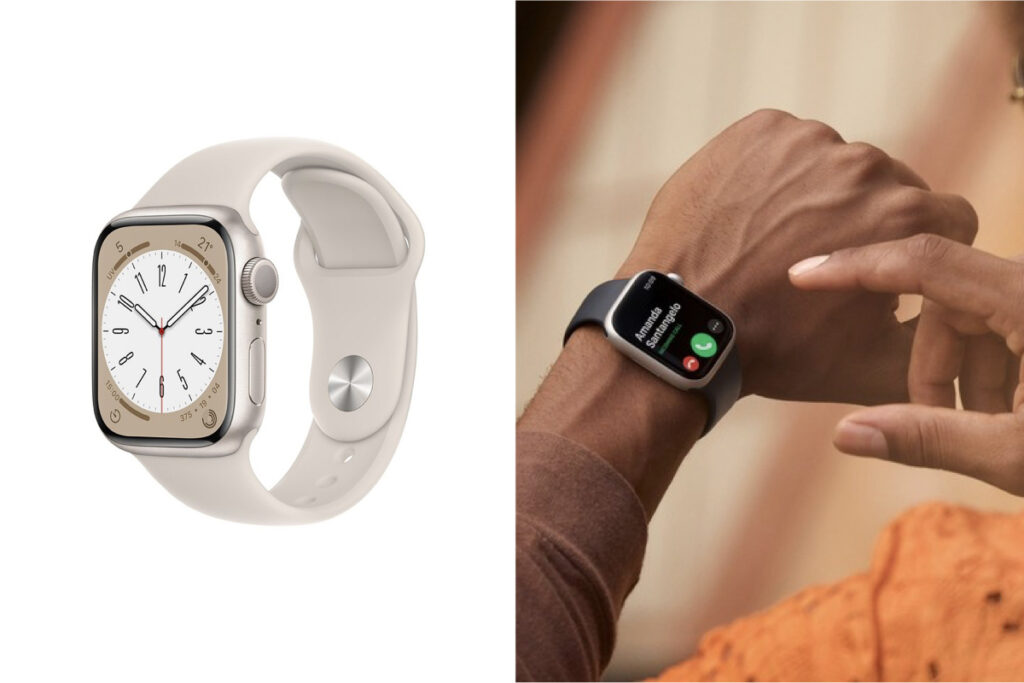 For general wellness and menstrual health tracking
This wellness wearable is perfect for those who need more of a healthy lifestyle companion than a competitive drill sergeant. It allows you to take an ECG to measure your heart's rhythm and electrical activity – great in times of stress. It also measures the percentage of oxygen your red blood cells carry from your lungs to the rest of the body – a good marker of circulation levels and overall health and wellness.
A great feature but not yet up to the medical standard of conventional pulse oximeters, which you can pick up for £20 from Boots.
The 8 Series is the most crack-resistant AppleWatch yet, with dust resistance, a swim proof design, and increased durability for fitness and activity. It comes with crash detection, sleep stages tracking, and advanced workout metrics, helping you stay active, healthy, safe and connected.
But what really sets this wellness wearable apart is a temperature sensor, which provides retrospective ovulation estimates and advanced cycle tracking features to help you to better understand your menstrual cycle.
It's also a great looking fashion accessory. Choose between a 'starlight' or 'midnight' coloured strap, which speaks to the astrology loving Gen Z's and Millennials among us.
The Apple Watch Series 8 promises "all-day battery life and fast charging" but also that "battery life varies by use" so best to keep your charger close by.
Price – £369 (save £50)
2. Fenix 7X Solar Multisport GPS Watch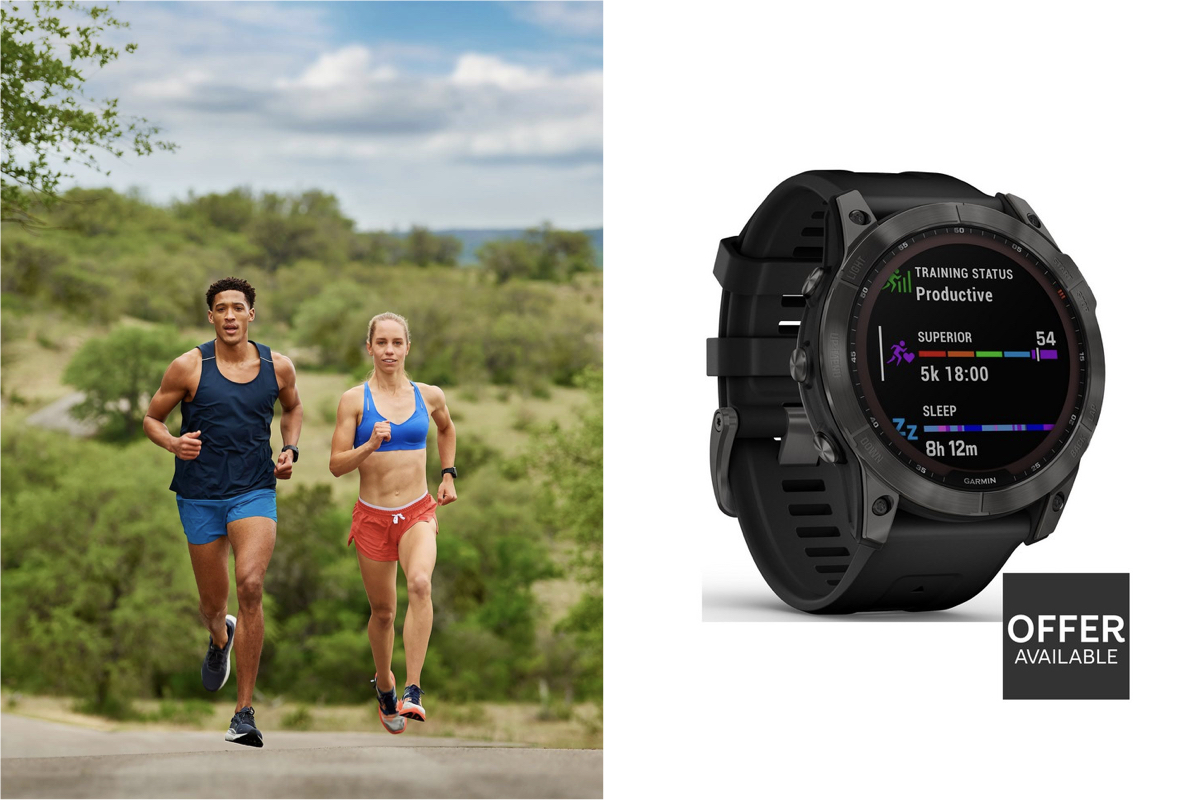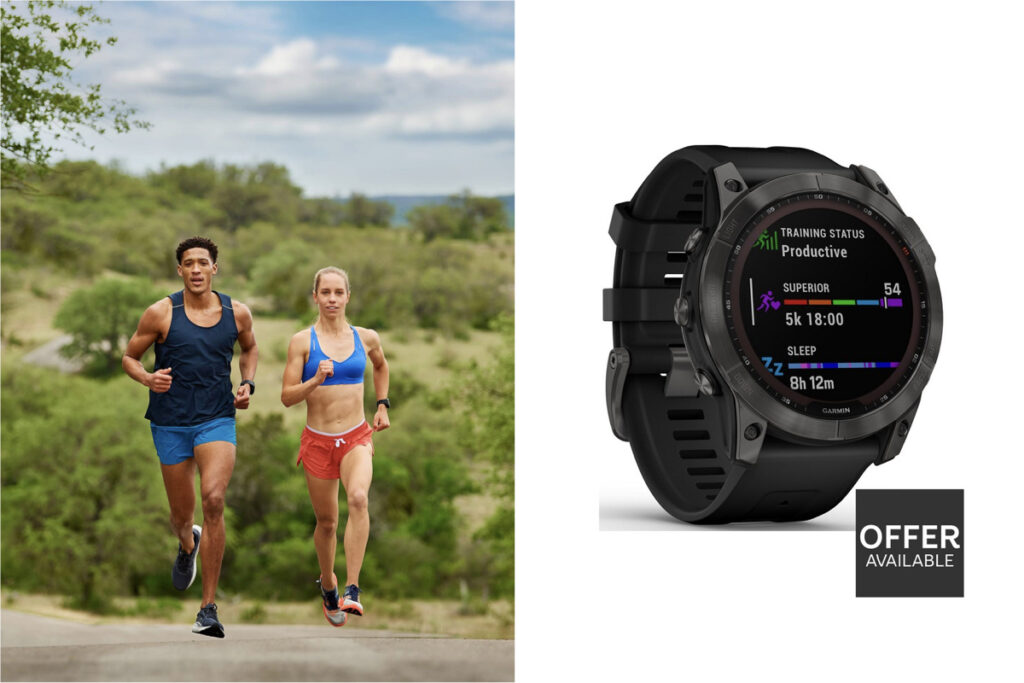 For endurance athletes and adventurers
It's an investment but with its extra-long battery life and advanced training features, sports apps, 24/7 health and wellness monitoring, Garmin Fenix 7X Solar Multisport is the best choice for endurance athletes and everyday adventurers. Features include a recovery time adviser that lets you know when you'll be ready for another workout.
This Fenix Multisport watch works with the Surfline Sessions™ feature, which creates a video of every wave you ride in front of a Surfline® camera. So you can watch them later and see how you did with your Surfline Sessions subscription.
Use button controls or its touchscreen interface, and gain performance metrics to help you manage and build stamina. It can monitor heart rate, respiration, stress, sleep, and more. It keeps you on track with GPS, and features smart notifications (with a compatible smart phone), music storage, and supports Garmin Pay.
The new ultra-tough athletic design comes with a 51 mm case so this one is suited to bigger wrists. The watch is tested to U.S. military standards for thermal, shock and water resistance and uses the sun's energy to extend battery life.
So if you feel like entering into beast mode and setting yourself some serious challenges this Summer, this is the wearable to help you reach your goals. You'll probably be left thinking: what doesn't this watch do? Did we mention the uber powerful torch and 28 days of battery life with an additional 9 days when solar charging? Sold.
£659 (save £110.99)
3. Garmin Venu 2 Plus GPS Smartwatch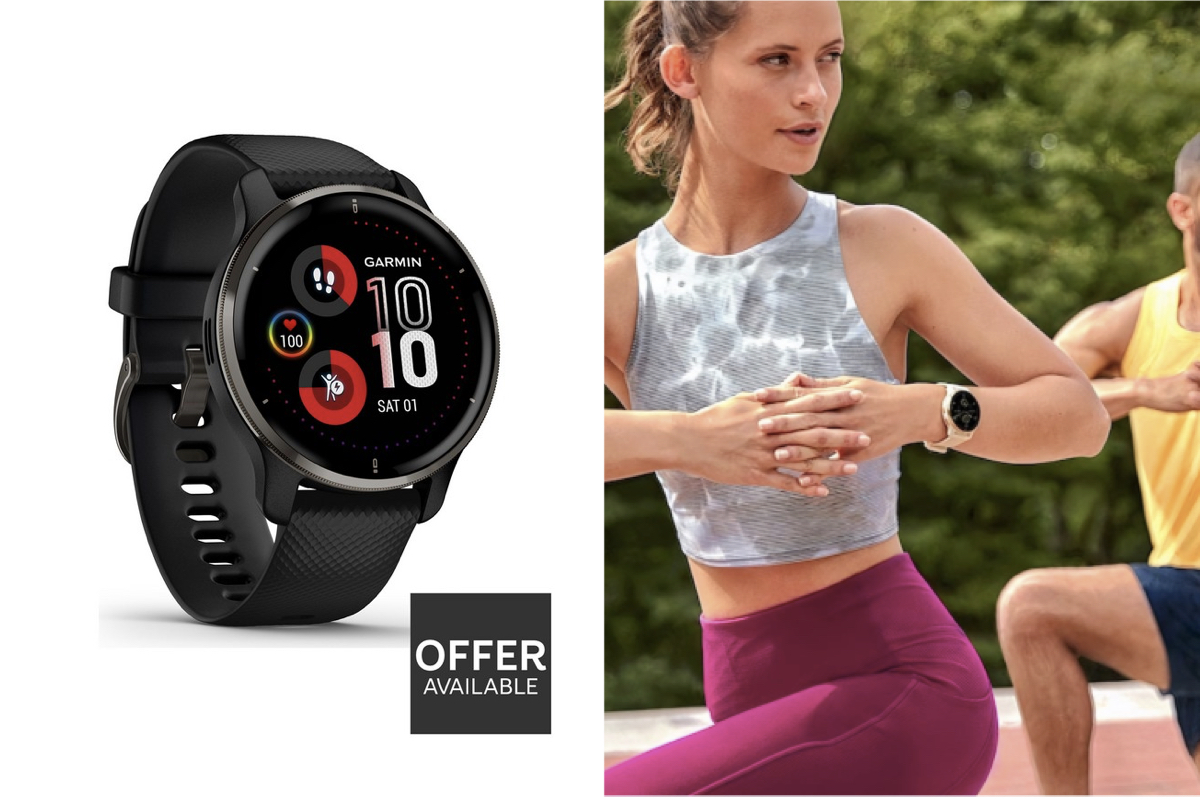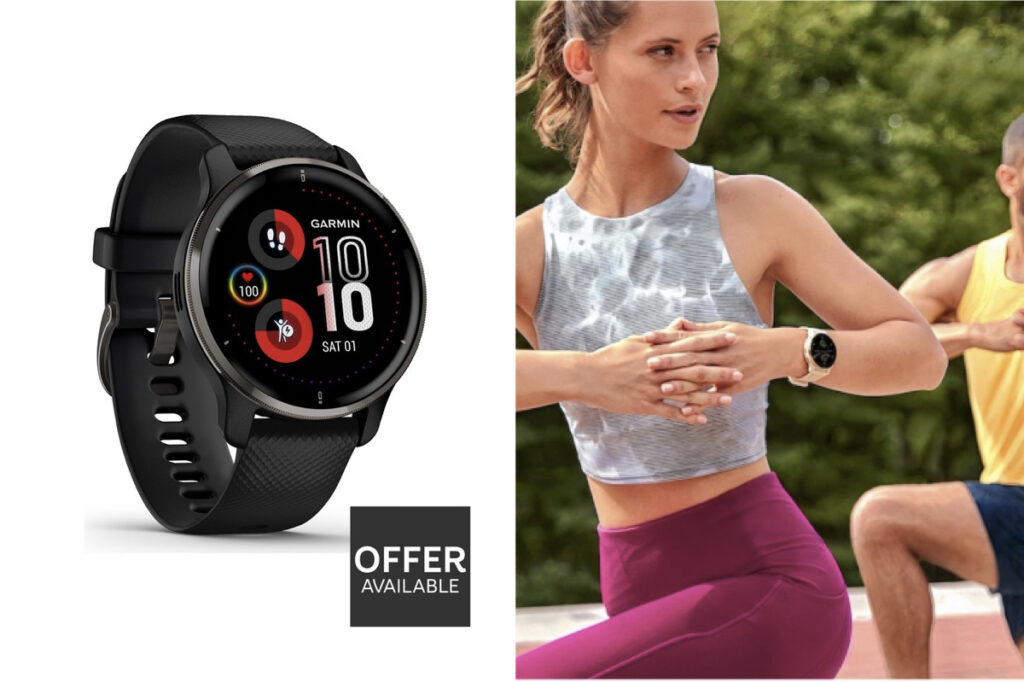 For general wellness with a longer battery life
Garmin's response to the Apple Watch offers longer battery life, good fitness tracking with a smartwatch worthy touchscreen. 40mm or 45mm models are available for smaller sized wrists. It's slim, light and more comfortable to wear for long periods than Garmin's heavier endurance sports watches. While still a sports watch, Venu 2 is also an attractive accessory.
You can conveniently make and take phone calls from your wrist when paired with a compatible smartphone. It also has contactless pay and preloaded workouts with 25 built-in indoor and GPS sports apps for; walking, running, cycling, HIIT, swimming and golf. Health monitoring features help to give a snapshot of your energy levels, sleep score with insights into fitness age.
Garmin Venu 2 is a great smartwatch with a longer battery life than the average smartwatch. It lasts for up to 9 days in smartwatch mode and up to 8 hours in GPS mode with music, plus rapid recharging and a battery saver mode.
With all-day health monitoring and voice functionality and storage capacity for 650 songs on your watch, including playlists from Spotify and Amazon Music – this wearable presents some serious competition to the Apple Watch, minus the ECG function and menstrual health tracking…
£399.99
4. Meta Quest 2 All-In-One VR Headset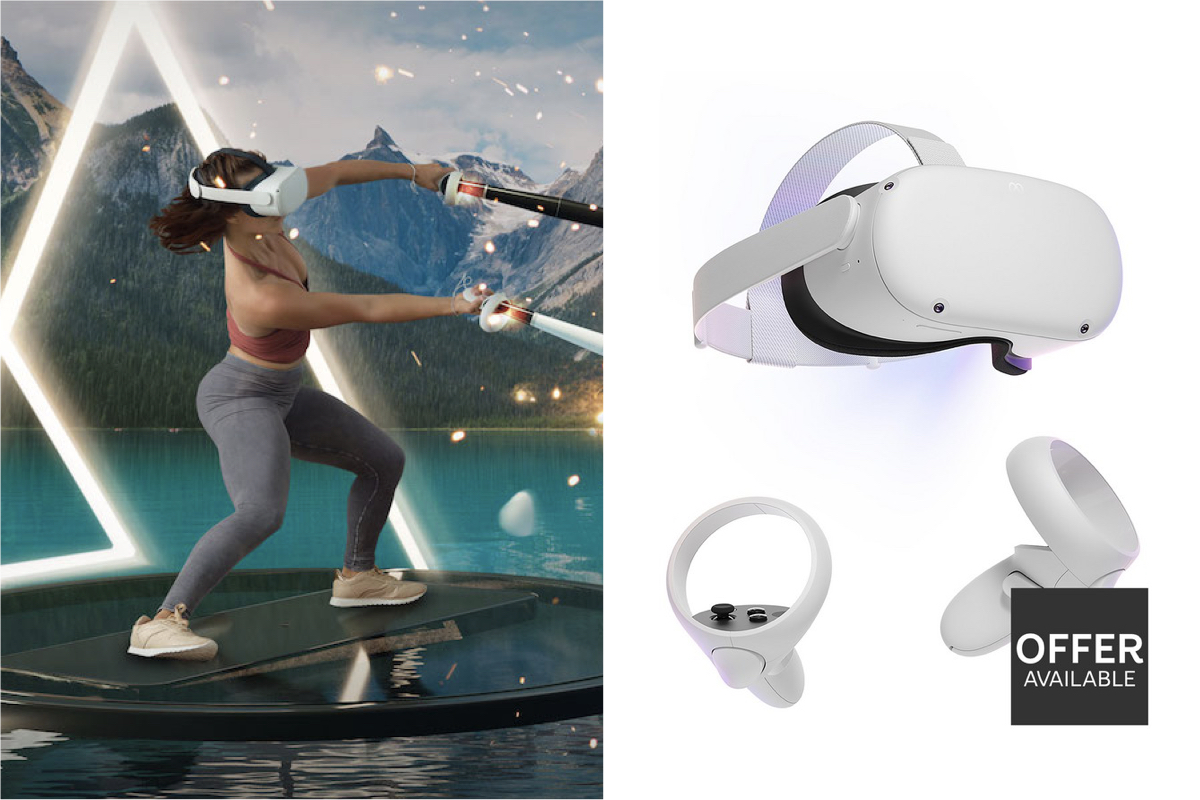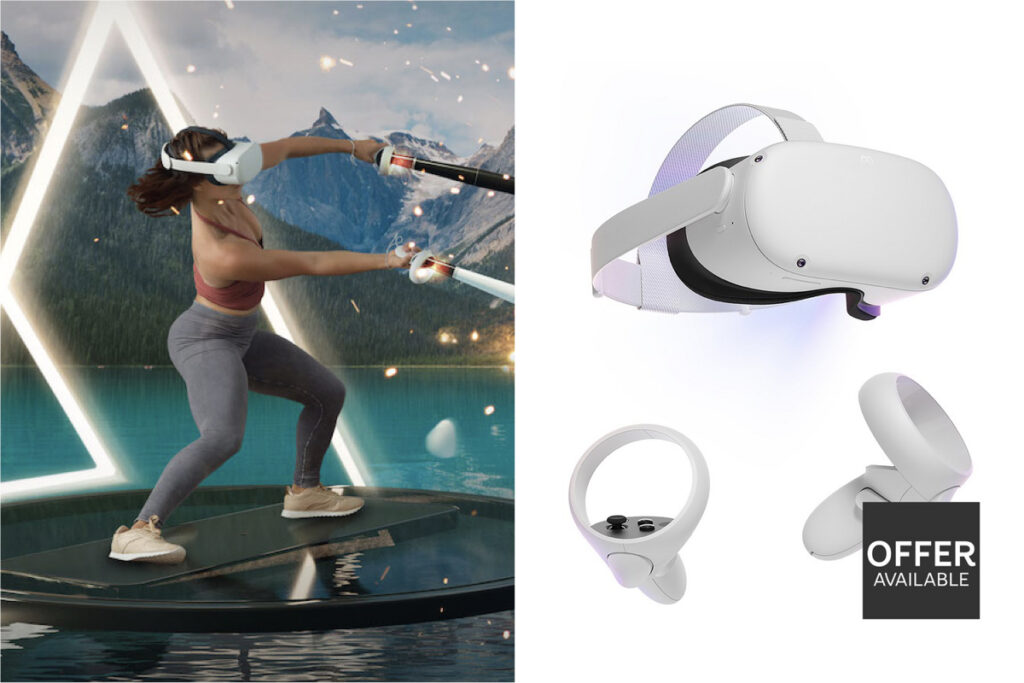 An fun indoor fitness option
Want to workout from home and keep your fitness fun? Then a Meta Quest 2 All-In-One VR Headset is the wellness wearable for you. Simply put on the headset and enter fully immersive, imagination-defying worlds. For the ultimate VR fitness experience, pair with VR fitness game "Supernatural".
It requires a monthly subscription but it's worth it for the engaging workout regimes. From calm meditative sequences to action-packed boxing. "FitXR" is another game worth subscribing to on Meta Quest 2, and proves that games aren't just good for mental health, they can help us to get seriously physically fit. It offers the most intense workouts in the VR workout games arena with boxing, combat, sculpt, dance workouts and more.
As for specs, a built-in battery, super fast processor and high-resolution display keep your VR fitness experience smooth and seamless, while 3D positional audio, hand tracking and haptic feedback make virtual worlds feel real.
Meet, play and build communities with people from all over the world. Join quests, revolutionise your fitness regime, or collaborate with colleagues in innovative workspaces.
£429.99
Image credits: Supernatural
5. Apple Watch Ultra (GPS + Cellular)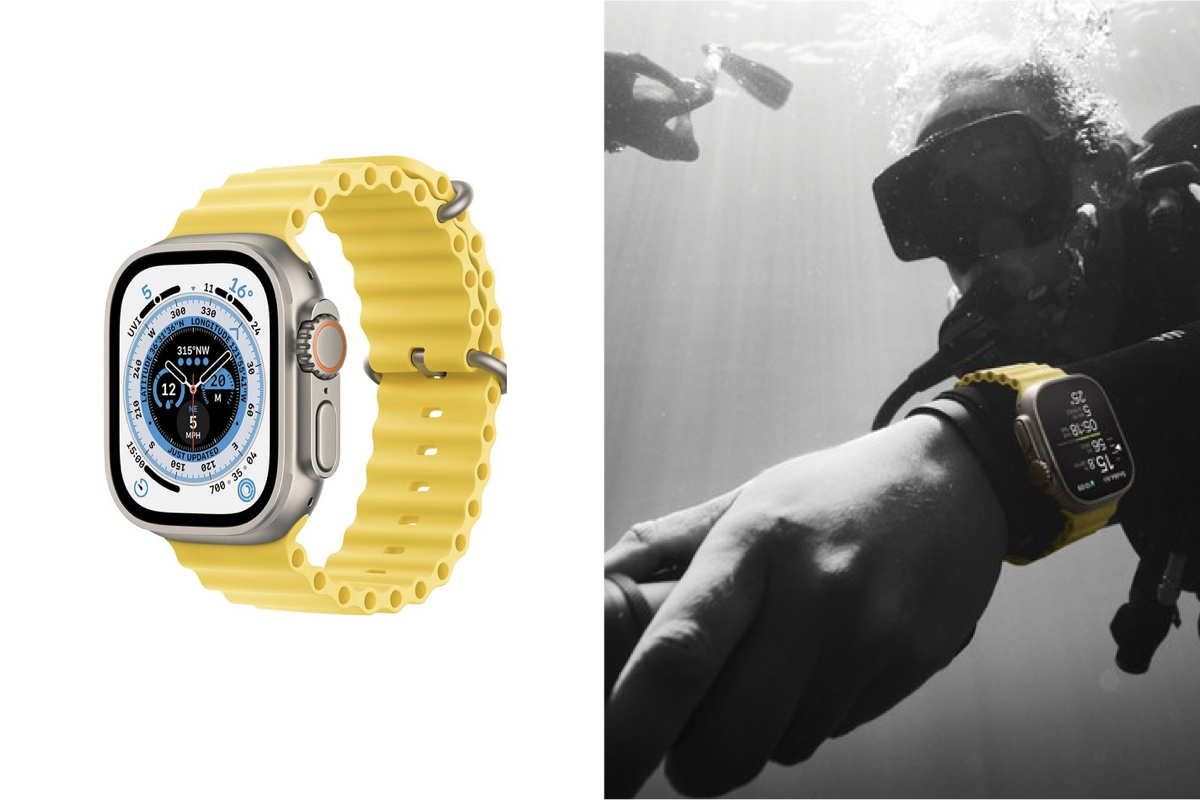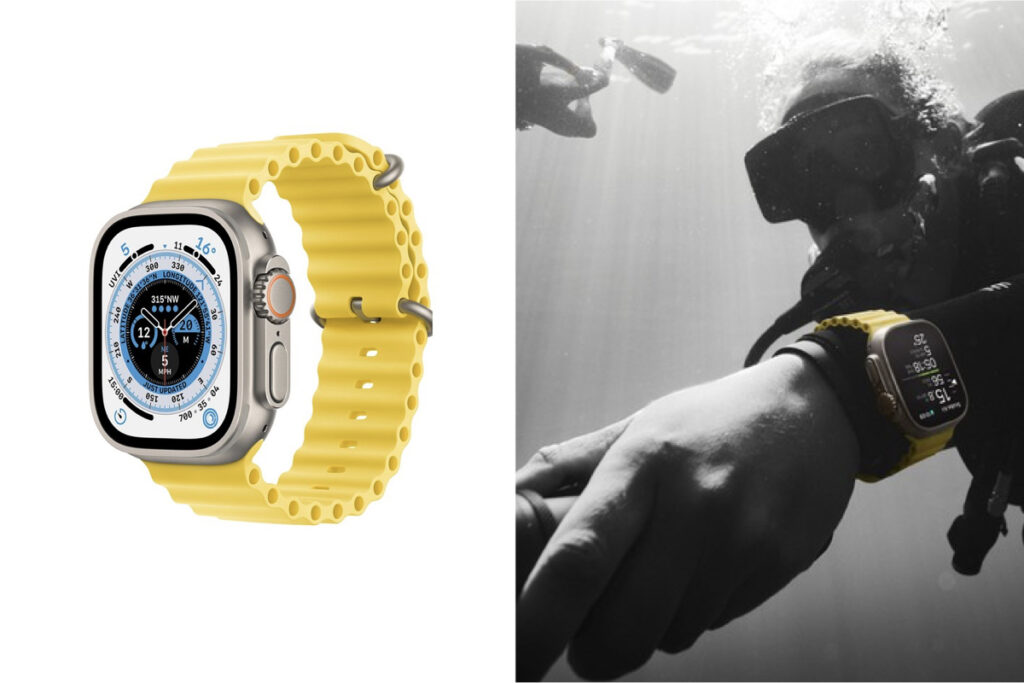 For endurance athletes and Apple lovers
Apple's answer to Garmin Fenix, Apple Watch Ultra is the most rugged and capable Apple Watch ever, designed for exploration, adventure and endurance. Advanced health sensors let you take an ECG and measure heart rate, track temperature changes for insights into menstrual cycles, and measure blood oxygen. You can also make purchases instantly and securely from your wrist with Apple Pay.
With a 49mm aerospace-grade titanium case, extra-long battery life (up to 36 hours), specialised apps that work with the advanced sensors, and a new customisable Action button, Apple Watch Ultra rivals some of Garmin's best features. It's also water resistant to 100 meters and comes with a Yellow Ocean Band that not only looks great but is perfect for even the most extreme water sports.
It'll only set you back £849…
£849
Image credits: AppleWatch
Conclusion
Your wellness wearable says a lot about you. For a general lifestyle companion, it doesn't get much better than the Apple Watch Series 8. We were most impressed by the ovulation estimates and advanced cycle tracking features that help you to better understand your menstrual cycle. But for sports people and wannabe athletes who want to gain a competitive edge in their next triathlon or ultra marathon, then the Fenix 7X Solar Multisport GPS Watch gets our vote.
This is a partnership feature with Very.co.uk