Sophie Everard investigates how the rise of body positivity and a more homogenised approach to sizing and styling is being driven by consumers, and hitting boardrooms and stores internationally.
The last two years in women's sports, swim and underwear has seen an implosion of positive action in relation to design processes and how products are now catering to a much wider audience in terms of sizing, ethnicities, beliefs and backgrounds. This can arguably be traced to the buying audience themselves who have rallied for change and ultimately wider choice.
Brands are quickly and publicly held to account for a too linear approach towards sizing and styling. One only has to look at the phenomenally loud public backlash of recent years against brands who refuse to showcase a more realistic and diverse image of women worldwide to see that the women who retain the actual power, the buying power, have been challenging the status quo and demanding change.
Global lingerie and swimwear powerhouse Victoria's Secret weathered an omnipotent brand storm during their much-hyped build-up of their last annual media-saturated lingerie and swimwear fashion show in Autumn 2018. Former Chief Marketing Officer of L Brands (owner of Victoria's Secret) Ed Razek's pernicious comments in Vogue that Autumn bluntly stated that Victoria's Secret's would never cast plus-size models or transvestites, quickly rung sharp.
No sooner than the Victoria's Secret "Angels" (the models of the show) donned their distinct wings for the fashion show, the backlash against Victoria's Secret had started. Viewing figures of the show tanked at 3.3 million on ABC with a 0.9 rating, a stark demise from its heyday in 2001 when it drew in 12.4 million viewers. The 2019 show was cancelled entirely, over 53 stores have closed since the show, and L Brands stock bombed down to 40%, sending a stark to L Brands boardroom: that kind of toxicity and blatant refusal to accept anything but a model-thin image of a woman in swimwear appears to no longer be readily digested by not just the viewers of the show, but those with the buying power, and the stockholders.
Where Victoria's Secrets is struggling to find its place in the new body-positive landscape, Bajan popstar Rihanna's brand Fenty has dominated. Where Ed Razek's comments in 2018 to Vogue catalyzed Victoria's Secrets downfall, Rihanna's comments to the same publication that year stated "women should be wearing lingerie for their damn selves.", adding "I can only hope to encourage confidence and strength by showing lingerie in another light." Her first Fenty underwear show, streamed via Amazon Prime Video, was a showcase of different ethnicities, shapes, sizes.
Indeed, women's sportswear too has enjoyed an evolution as of recent years, a diversity in sizing, styling and more which has vastly progressed from the noughties "shrink it and pink it" years, which seemed suited to just one slender size. British-born B-Corp certified brand Finisterre, who creates outdoor, swim and fitness wear for men and women, recently announced a "Seasuit",a full coverage swimsuit designed to give access to all.
It has not only opened the world of surfing to women across the world, it strives to be the ultimate gateway for a deeper connection with the sea and oneself. During this time, the Seasuit has evolved into a driving force for women of all limitations whether it's sporting restrictions, health limitations or body modesty. The creation of the Seasuit has been designed, developed and implemented by women, for women. Some of the women who helped bring this idea to life include big wave surfer, Easkey Britton and Finisterre's Product Director, Debbie Luffman. According to Debbie Luffman, who worked closely with Falmouth University Performance Sportswear course students, Iranian Ironwoman Shiran Gerami, and members of the Iranian Women's Surf Club to develop the Seasuit, "we had to really understand notions of what we even mean by the female form. In the Western World, we might consider certain areas of the female form as being sexualised, but that's not necessarily, the case… The point of this all is access and enjoyment, whoever it applies to".
Helen Newcombe, founder of British based swimwear brand Davy J, launched her company after she "felt there was a gap in the swimwear market."
We've long been assailed by overtly sexually swimwear imagery, Helen continue that "traditionally, the women's swimwear market tended to be highly sexualised, full of scantily clad models, with never-ending legs, posing by the pool and no sign of any real-shaped women actually out and about, having fun and enjoying nature and the sea, which for me is what swimwear is actually for. I knew from the start I would try to capture 'the real' in our imagery – the lumps, bumps, scars, goose bumps and everything in between and celebrate these! No-one looks airbrushed in a bikini in real life so why would we sell it that way?  We actually work largely with volunteers for most of our shoots so we get real women who love the ocean involved and we just try to capture their love for the sea and create swimwear that they can enjoy while they're out and about enjoying the water. It's also the best way of getting real, hands-on feedback on all our new pieces."
A chorus of voices is patently creating positive change which can on a more extreme scale, millennial "cancel-culture" has an arguably more strong-handed approach towards nixing brands that may clash with modern norms. As Helen Newcombe finishes, "I think women's voices are growing in strength and women as customers, particularly in this world of fast media and content on demand, have become empowered to call out those companies that they don't feel represent them. It's an incredibly powerful movement across so many industries, not just apparel… and it's about time!".
Main image – Finisterre
Get your weekly DOSE fix here: SIGN UP FOR OUR NEWSLETTER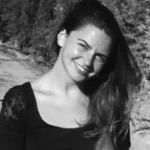 Hettie is the editor and co-founder of DOSE. A keen runner, she's also partial to a blast of high-intensity and hot yoga. A country girl at heart, she divides her time between London and the lush rolling hills of North Devon. When she's not jetting off on her next adventure, Hettie can be found in a candle-lit alcove with a laptop, a spaniel and a full bodied Malbec.