Decided fancy boutique gyms aren't for you? You might want to think again. Welcome to Bodyism.
The ethos
Bodyism might be a gorgeous members-only gym on Westbourne Grove, but it's incredibly friendly, with helpful staff and great workout clothes on offer as soon as you walk in, plus I've made its cafe a regular pitstop for banana bread and oat chocolate chip cookies. Its ethos isn't one of restrictive eating or obsessive exercise, but clean eating that both tastes and does good, which I can get on board with. "Bodyism is a way to be kind to yourself. We focus on the four pillars of health holistically: mindset, movement, nutrition and sleep," says CEO and ex ballerina Nathalie Schyllert.
I've liked the brand for a long time and was thrilled to be able to try out its classes. What I deliberately did was opt only for what would be included in the most basic membership package, which starts at £130 a month. I wanted to try the basic membership as someone who chooses to invest in their wellbeing and enjoys the whole experience, but doesn't have a limitless budget. This membership is a commitment, but a realistic one – similar, in fact, to the pay-as-you-go Pilates and spin classes I do regularly.
The classes
There are several classes you can take at Bodyism. The booking system is really easy – either through the Mind Body app, or you can email the front of house team who reply within hours confirming your booking. One Monday morning I opt for Blueprint, a signature hour-long class that combines meditation, stretching and some tough moves involving ankle weights and gliders for the inner thighs. It's mostly slow, but that doesn't prohibit you from really feeling your body lengthen and tone. There are only three other women in the class (all very chicly attired) so there's lots of personal attention and my Berry Burn shot before class gave me a nice boost.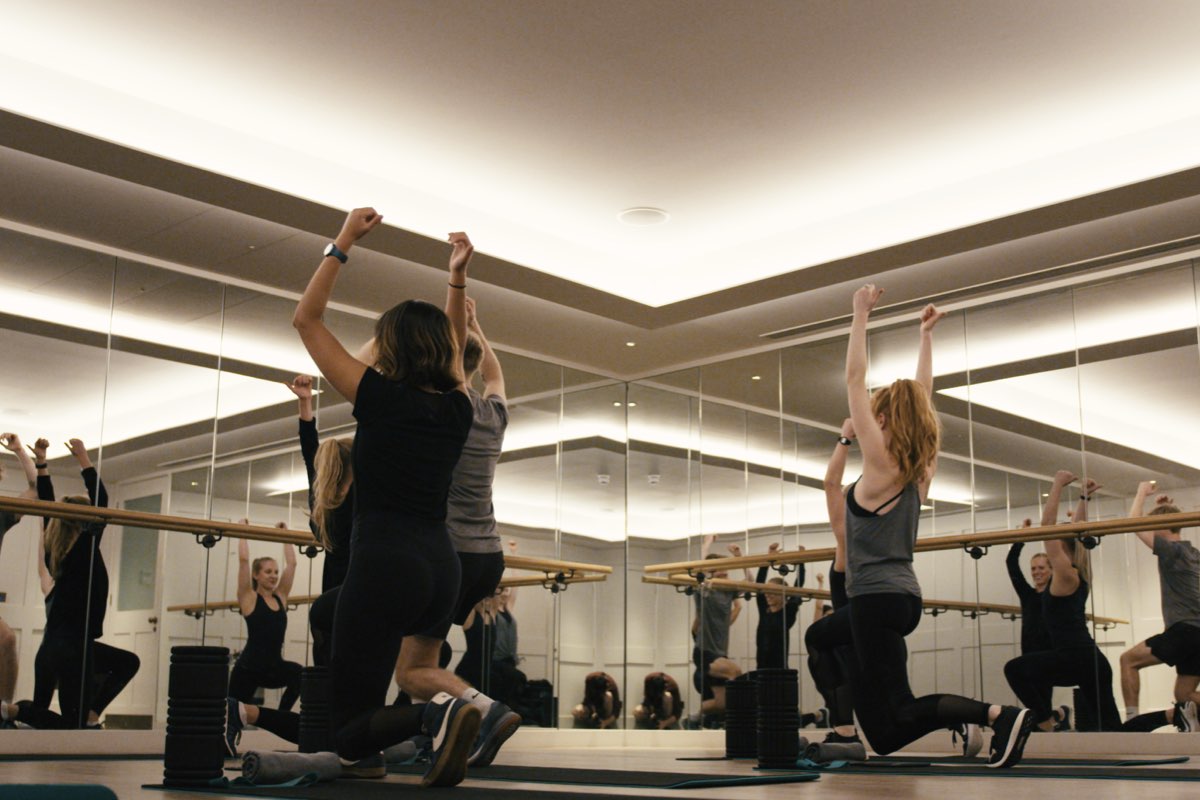 Another great class was (mat) Pilates. It wasn't a particularly vigorous workout, but had ample focus on movement and stretching and posture. It also used moves I'd never seen in other classes, like squatting on tiptoes with a Pilates ring held between our ankles. It was the busiest class I attended – there was even a man present – and used lots of varied equipment like balls and light weights. "We believe that low impact exercise, using equipment such as resistance bands, gliding discs and TRX, is the best way to create lean bodies. Overdoing it with intense exercise can cause cortisol (the stress hormone) levels to surge, actually resulting in increased abdominal fat," Natalie says.
My boxing class was tough. It was serious cardio but also focused a lot on technique. It involved an extensive foam roller section, which showed just how tight I am, and focused on taking turns boxing with Charlie and doing a mixture of lunges using gliders or abs work.
The extras
As well as taking classes, you get access to a wealth of expertise through the trainers, who are lovely and always happy to chat after class. There are also the little extras Bodyism offers its members – a naturopath comes in every Tuesday so you can discuss nutrition, and Bodysim has partnered with local businesses offering discounts at places like Diptyque and blinkbrowbar.
Bottom line? A Bodyism membership is all-encompassing, and more affordable than you may think.
By Charlotte
Get your weekly DOSE fix here: SIGN UP FOR OUR NEWSLETTER